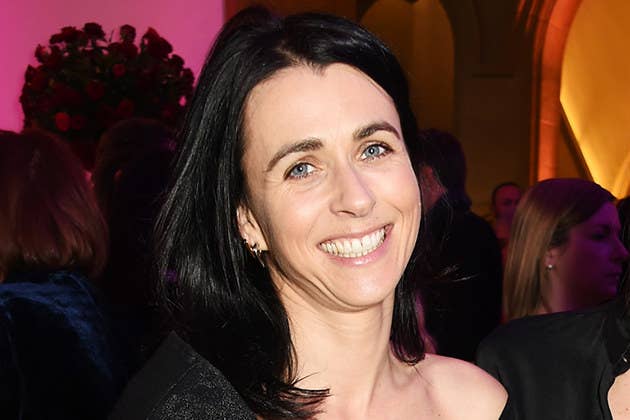 A news startup based around Instagram stories from former British Vogue deputy editor Emily Sheffield is being financially backed by the Guardian's venture capital fund, BuzzFeed News has learned.
Details of the startup, called #ThisMuchIKnow, were outlined in an email to 20 journalists and editors sent by Sheffield — a writer and editor who left British Vogue in 2016 and now writes a weekly column in the London Evening Standard.
Sheffield is also the sister-in-law of former UK prime minister David Cameron. She made headlines in 2016, days after the Brexit vote when she tweeted that she only voted Tory "for David".
Her startup has been posting from the handle @thismuchiknowglobal for several months, including to Instagram stories with a daily "briefing" of pictures, polls, and videos.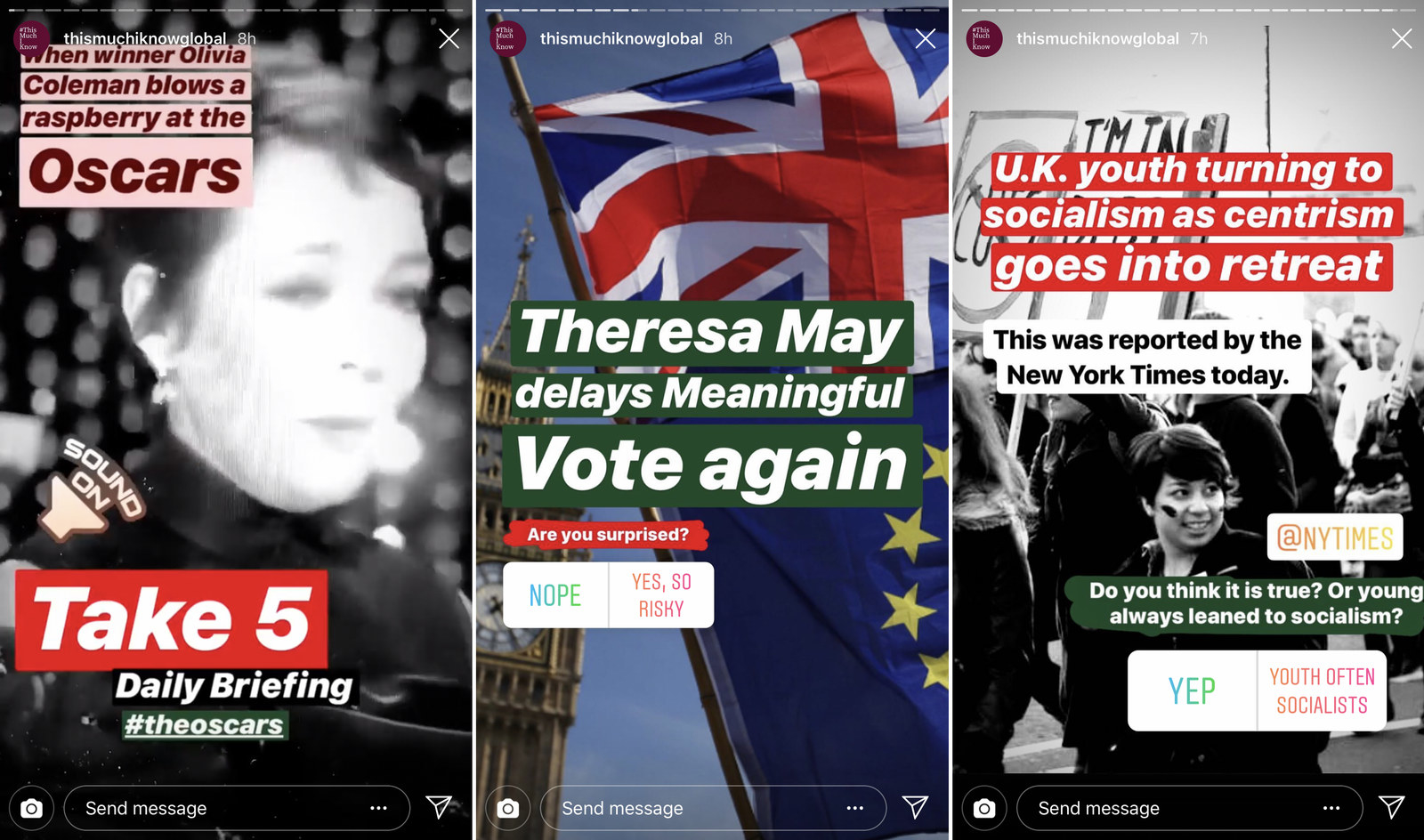 Monday's Instagram stories featured Oscars coverage, polls about Brexit, and a New York Times story about millennial socialism. On Tuesday, it focused on UK Labour's shift on Brexit and the Vatican sex abuse summit — including a call for Catholics to DM the account with stories and opinions about the church's sex abuse scandal.

In the email to UK reporters and editors obtained BuzzFeed News, Sheffield said the company had the backing of the "Founders Factory" — a startup incubator by British entrepreneur Brent Hoberman based in the London suburb of Kensington.
Sheffield added that the Guardian's £42 million venture capital fund was an investor through the incubator: "We are backed by GMG Ventures (Guardian Media Group), through the Founders Factory."
Among those cc'd on the email were Sunday Times deputy editor Sarah Baxter, the Daily Telegraph's Michael Deacon, freelance journalist Marie Le Conte, Evening Standard associate editor Julian Glover, and the editor-in-chief of Harrods, Tiffanie Darke.

Sheffield also outlined the job specifications for new employees, asking for reporters and editors with "2/3 years of writing/reporting and/or editing" experience and a "detailed knowledge of Instagram":
This is not a job for people who like a safe desk job. We are an experimental news start-up, focused on innovation, interaction and engagement. We are exploring futuristic ways to share the news and seek conversation on the issues that matter.


This is a job that will require you to jump from one medium to the another in any one given day — uploading the daily news to Instagram, conducting live interviews, researching and taking part in podcasts; scouring Instagram for live, unseen footage or reaching out to people who are actually living the news so we can seek their opinion and input wherever they are in the globe. We are lo-fi and immediate. We ask questions of our audience all the time. This is a job that will require relentless curiosity, fearlessness and an entrepreneurial attitude.
The Guardian declined to comment, referring questions about its investments to the Founders Factory.
A spokesperson for the Founders Factory said in a statement: "We are delighted to be working with Emily on a new digital-first media venture and we are currently hiring journalists and tech talent ahead of its official launch in the coming months."
Sheffield has not returned repeated requests for comment.