A scandal has erupted around Sydney Roosters captain Mitchell Pearce after he was allegedly caught on camera simulating sex with a dog on Australia Day.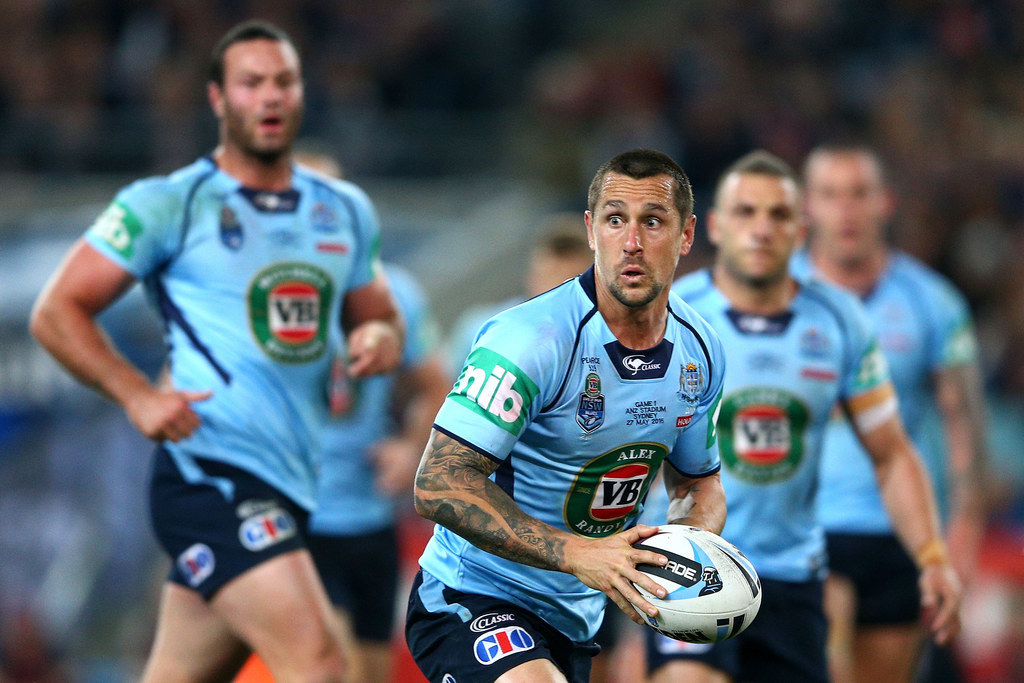 The Daily Telegraph released video of the rugby league player simulating sex on a small white dog after being turned down by a woman during an encounter at a party on Australia Day.
In the video, which is behind a paywall, a shirtless Pearce, 26, appears to have urinated on himself. He attempts to kiss a woman at the party but is pushed away.
He then sits down on the couch, picks up the small dog, and simulates sex on it. The woman takes the dog from him and orders him to leave the party.
The Sydney Roosters have released a statement saying they are "aware of an incident involving Mitchell Pearce".
"The Club has advised the NRL's Integrity Unit," the statement said.
"The Club will conduct an internal investigation and will be making no further comment at this time."
Pearce earlier today posted photos on Instagram showing him partying with other men on a Sydney Harbour cruise.
People have since flocked to the player's Wikipedia page to make edits.
Unsurprisingly there were many, many, many, many dog jokes.
This scandal comes after former teammate Todd Carney was caught on film urinating into his own mouth in 2014.
Channel 10 weatherman Tim Bailey was not having any of it.