A woman who had come to court to support an accused murderer has stubbed out a lit cigarette on a TV reporter's face, while pushing a pram outside the Australian courthouse.
The shocking incident was caught on Channel 7 cameras and clearly shows the 23-year-old putting out the cigarette on the cheek of Channel 9 reporter Alex Bernhardt outside the Caboolture courthouse on Monday morning.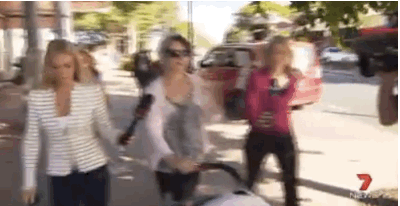 Just moments earlier she'd emerged from the court, lit the cigarette and blew it in the faces of some of the assembled media pack.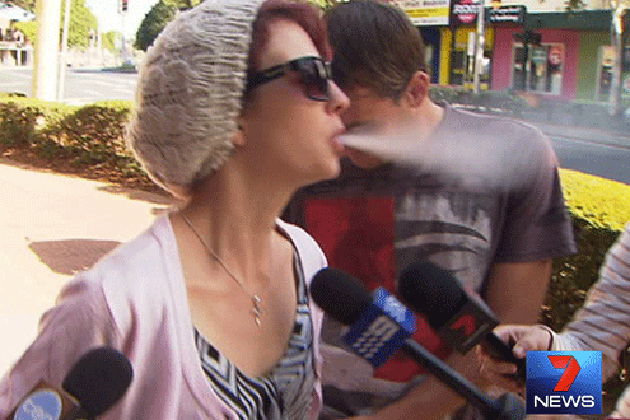 The reporter appeared to be ok and continued to follow the woman. She later tweeted that it was a "charming" act.
According to ABC News, the woman and her child were at the court to support 22-year-old Stevee Jane Kennedy who was charged with murder over the death of a man yesterday.
The woman has now been charged with public nuisance over the cigarette-stubbing incident.
Fellow Australian reporters tweeted support for Bernhardt and wished the incident was not too terrifying.
And it's not the first time that Bernhardt has copped it. She was soaked with an esky of ice-cold water after asking why a man's house had been raided by police last year.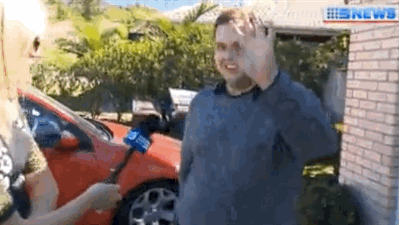 Where else but Queensland.
Looks like there are no comments yet.
Be the first to comment!