So you need a job?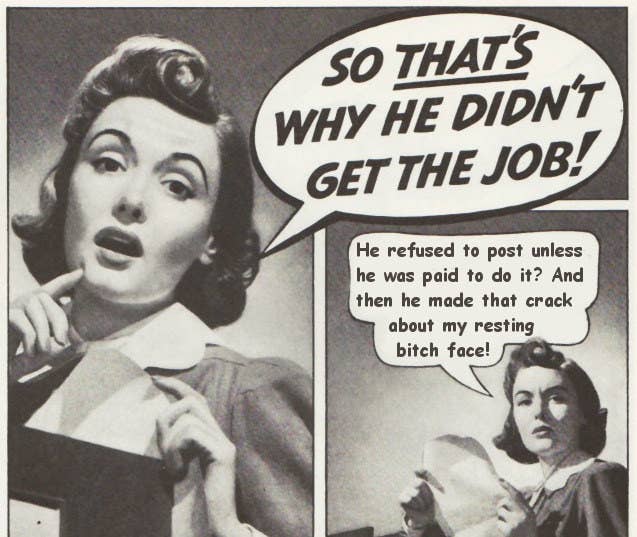 Out of work?
The new old economy giving you a bum deal?
Most exployers pay you peanuts for all your sweat and strife.
Who needs it?!
Take this placement inventory and find out what job you already do on the Internet! Find out if you're an Internet mogul or just another one of the hoi polloi.