Everything We Remember From "Game Of Thrones" Season 5, Illustrated
Zombies and dragons and shame and death. But mostly death.
by
,
,
,
,
,
HBO's Game of Thrones returns Sunday, April 24! To prepare for the new season, we asked several BuzzFeed staffers to draw what they remember from last season.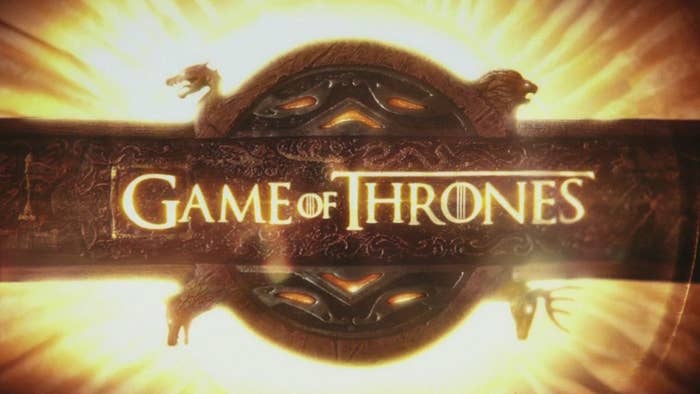 First off, the Night's Watch burned Mance Rayder alive! But Jon Snow mercy-killed him halfway through. 'Cause Jon's a NICE GUY.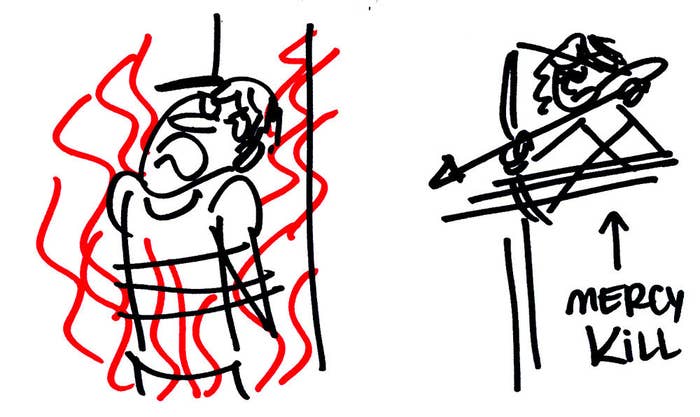 Then, in Braavos, Arya transformed into Cat.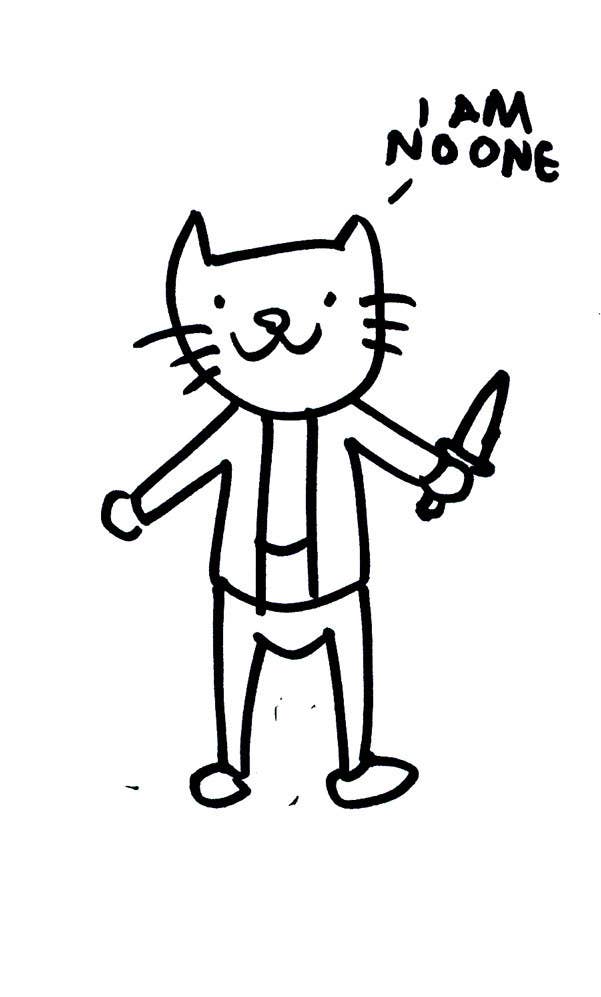 She spent a lot of time sweeping and getting frustrated.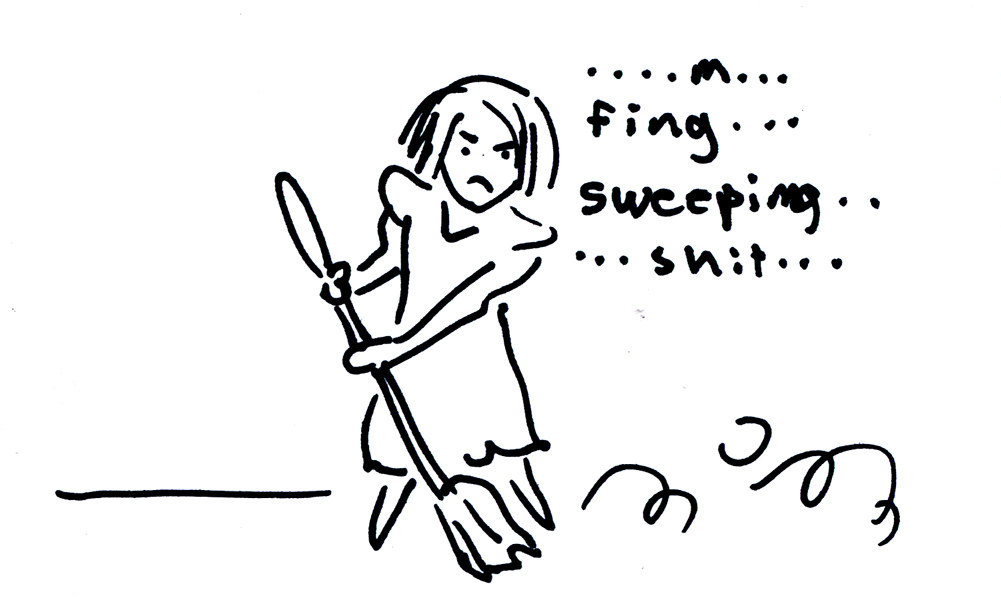 Jaime and Bronn went on a buddy-comedy-style road trip to Dorne.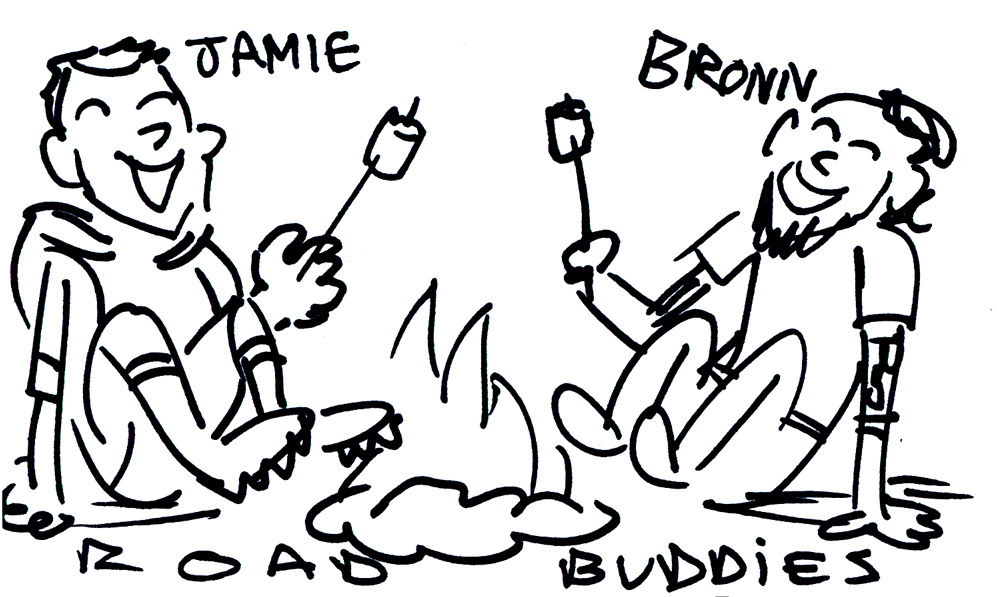 Littlefinger told Sansa he was going to take care of her and then he JUST LEFT HER. So she could get married?? Again??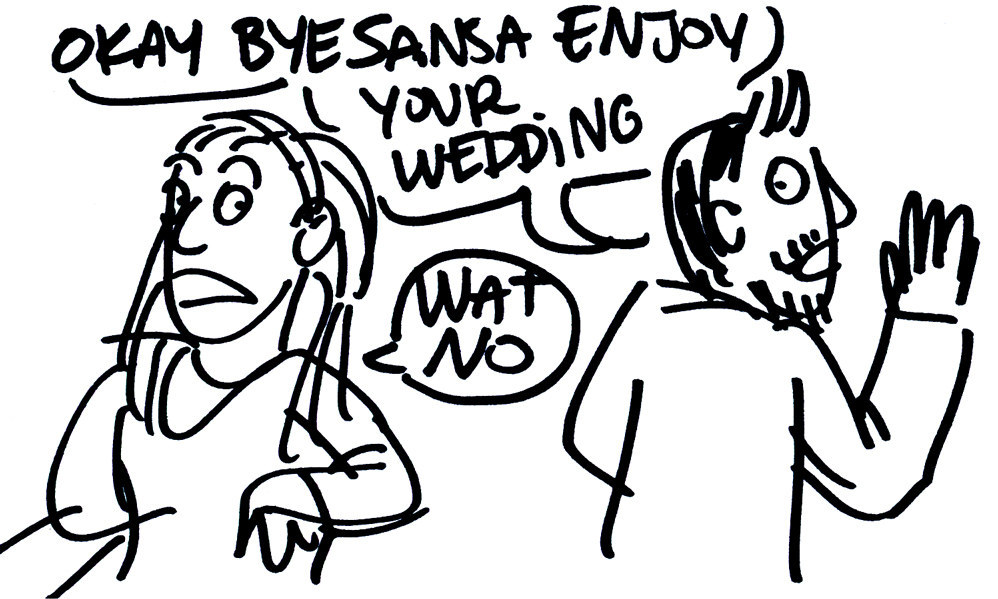 The house of Black and White told Arya — sorry, Cat — that she had to throw all her stuff away. But she sneakily hid her sword under the stairs.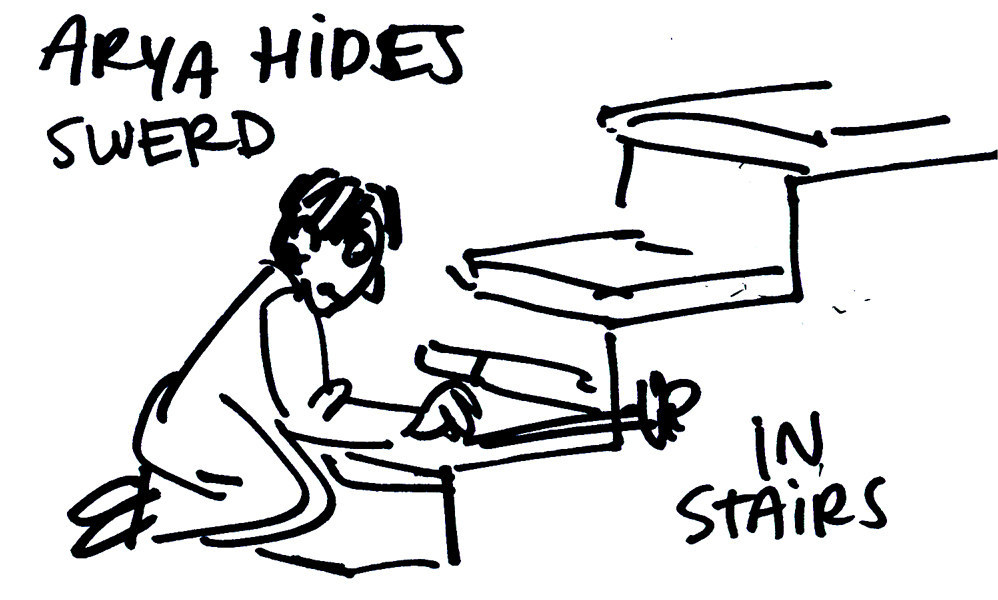 Then a satanist cult came to power in King's Landing?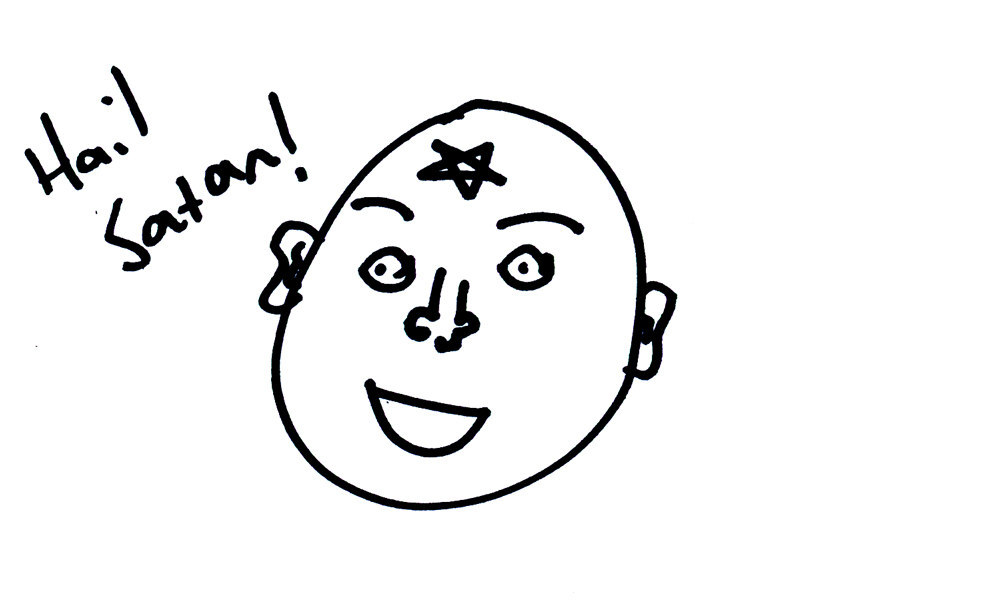 They made people carve stars into their foreheads. Rude.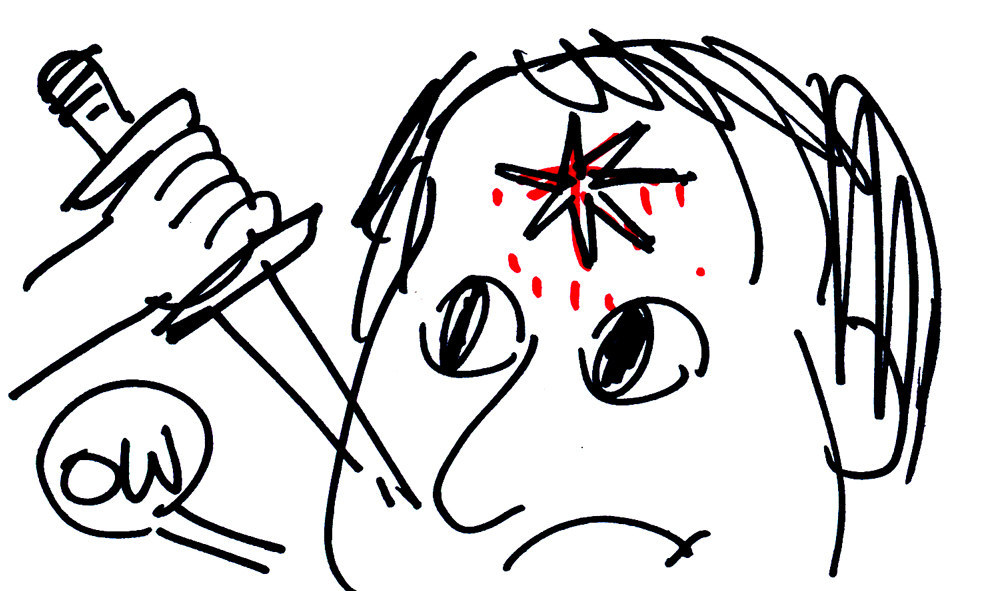 Then Melisandre gave Jon Snow a lap dance and he was all like, "nah."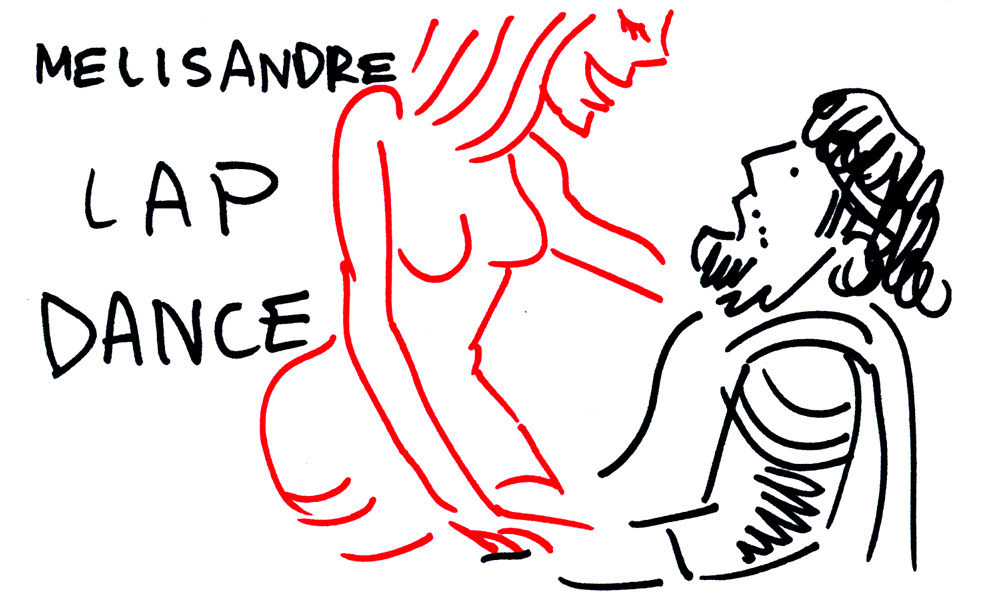 He was kinda tempted though.
Meanwhile, in Dorne, Jaime wasn't taking to being one-handed very well.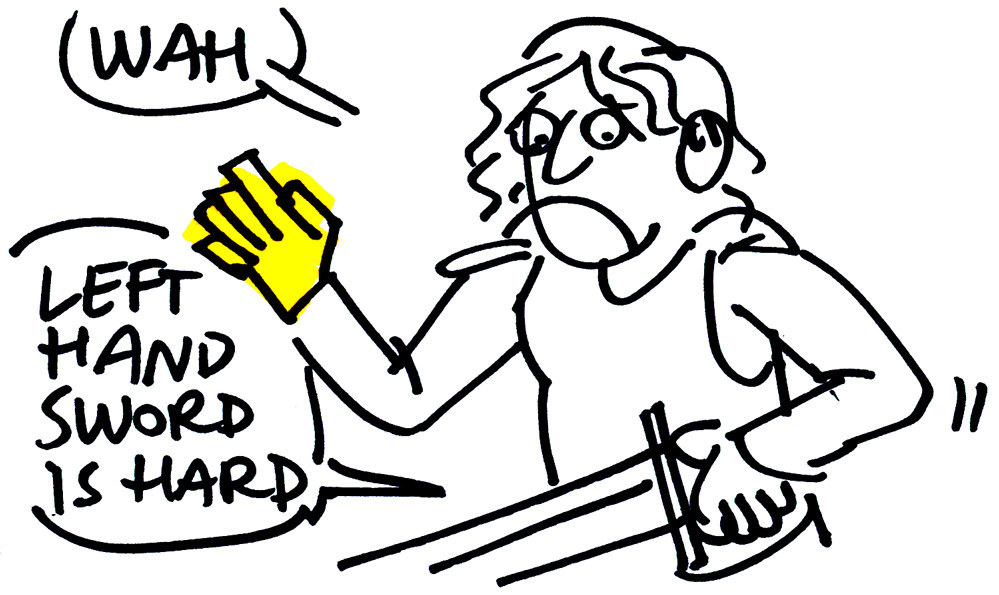 The sand snakes showed up looking badass.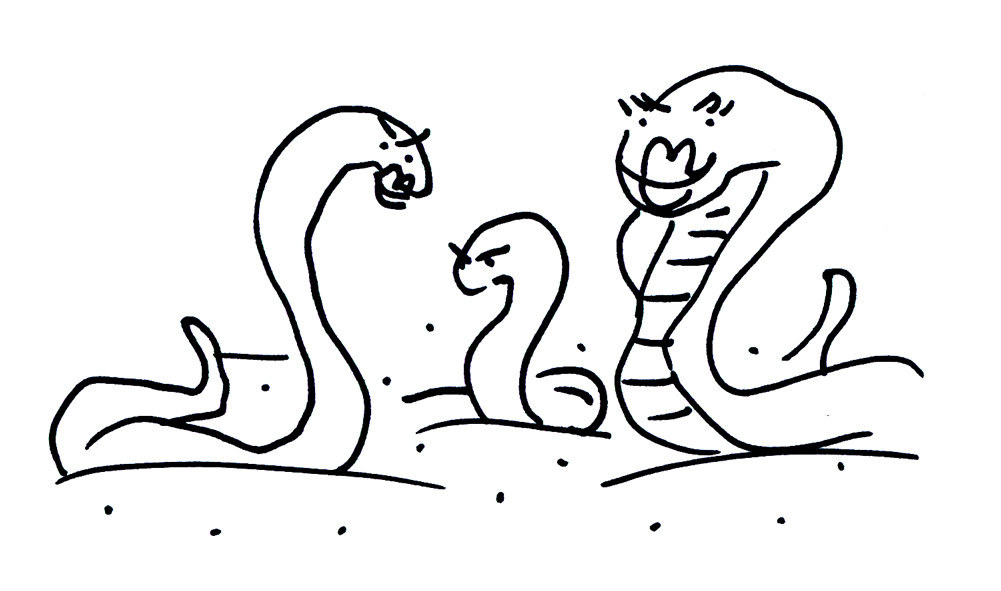 But not badass enough I guess, because they all got captured!
Over in King's Landing, Queen Margaery also got locked up.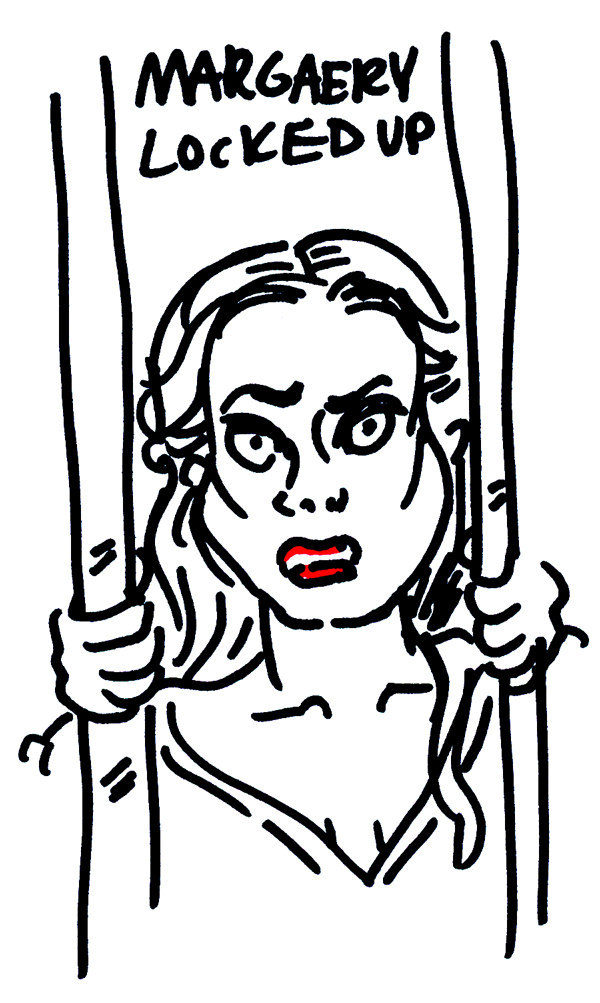 Thanks a lot, High Sparrow and Olenna.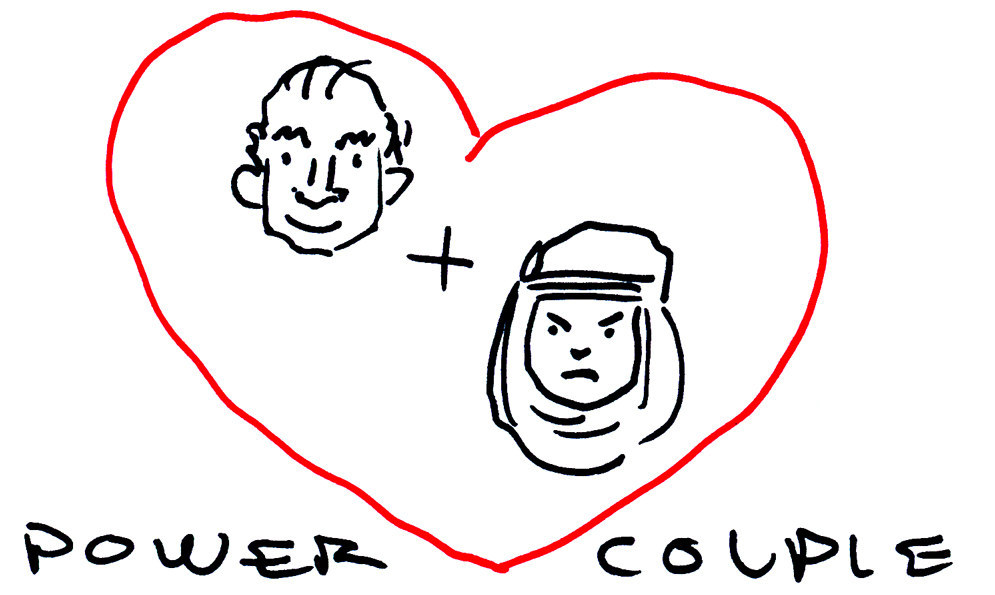 Ser Barristan got jumped by the Sons of the Harpy!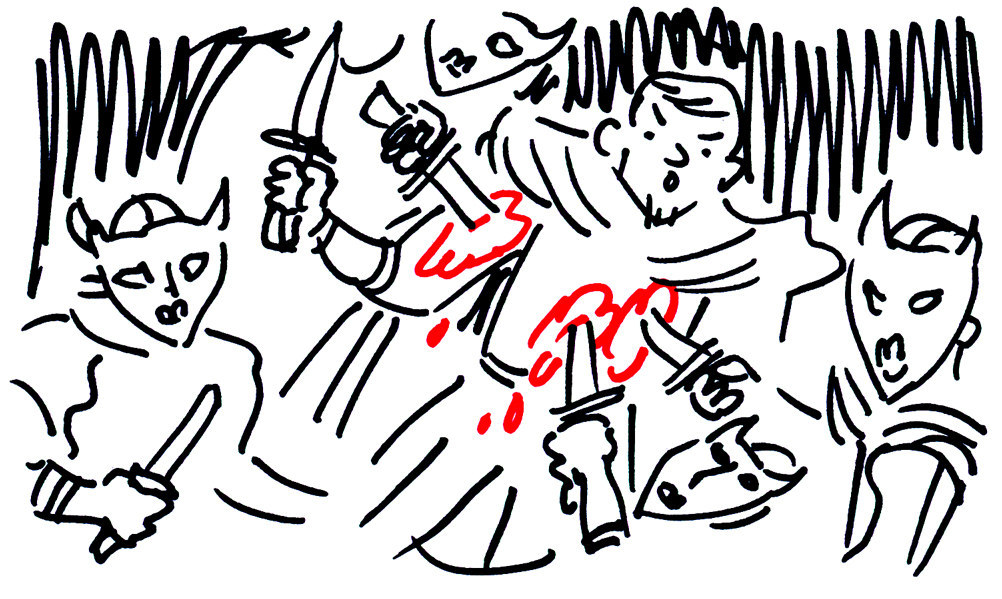 Then Ser Jorah Mormont weaseled his way back to Daenerys Targaryen.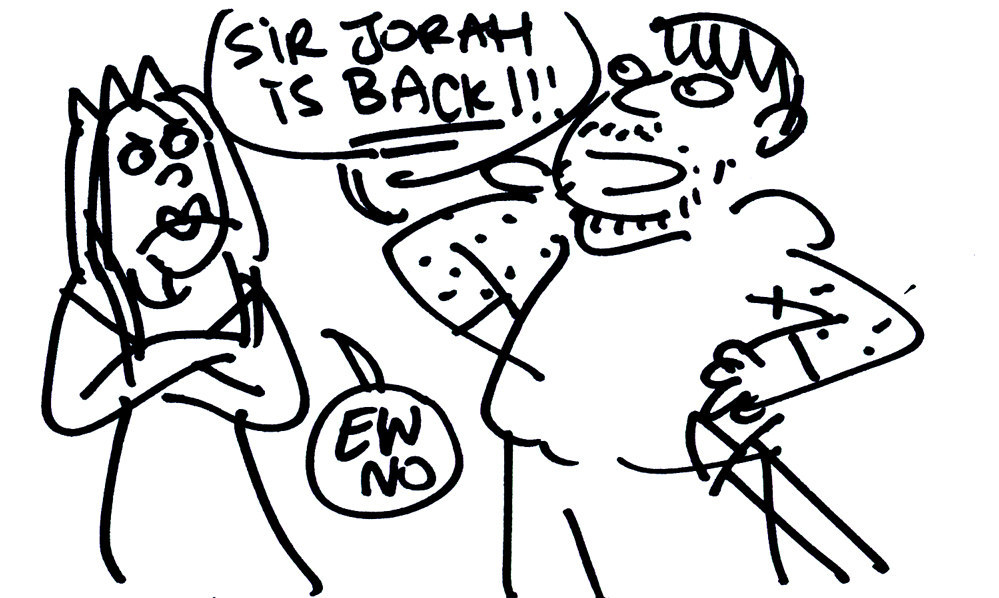 Ramsay Bolton continued to be a bastard. Not literally. Figuratively.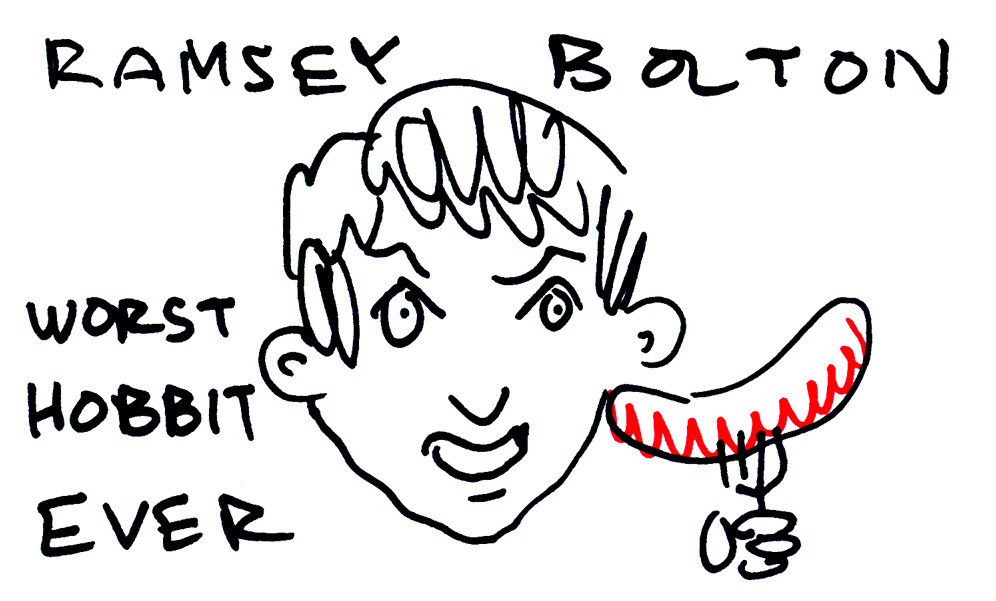 One thing's for sure, we definitely remembered Cat selling cockles. (Although we could not agree on what those are or how to spell it.)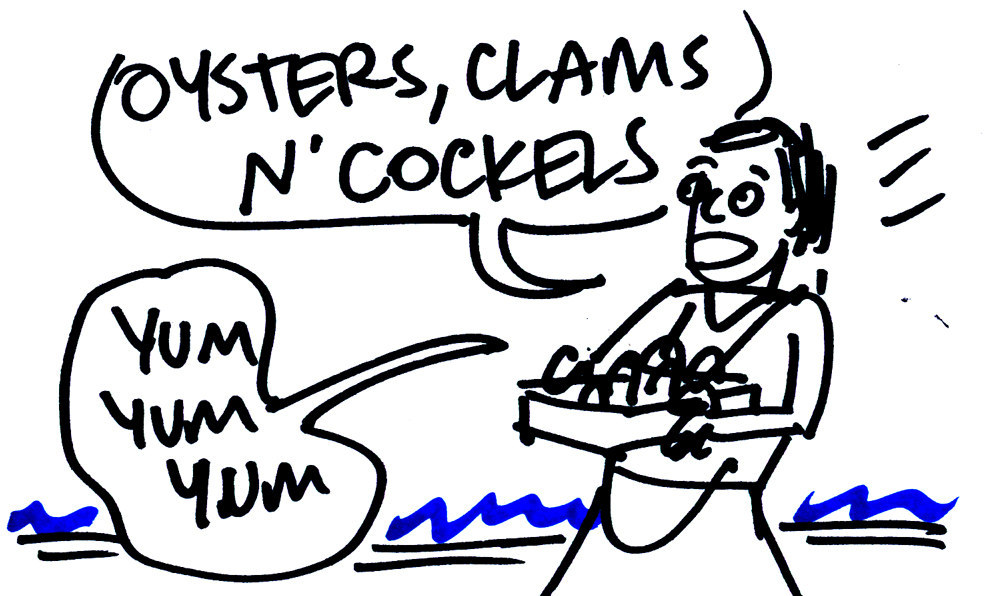 Maybe it's "cuckold"? Wait, no, that's not right.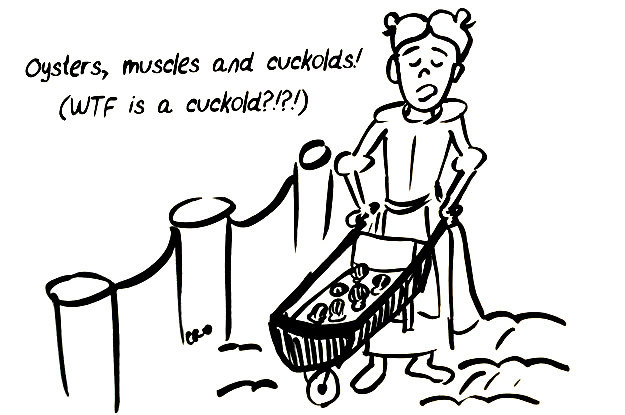 For the record, Wikipedia defines a cockle as "a small, edible, saltwater clam, a marine bivalve mollusc."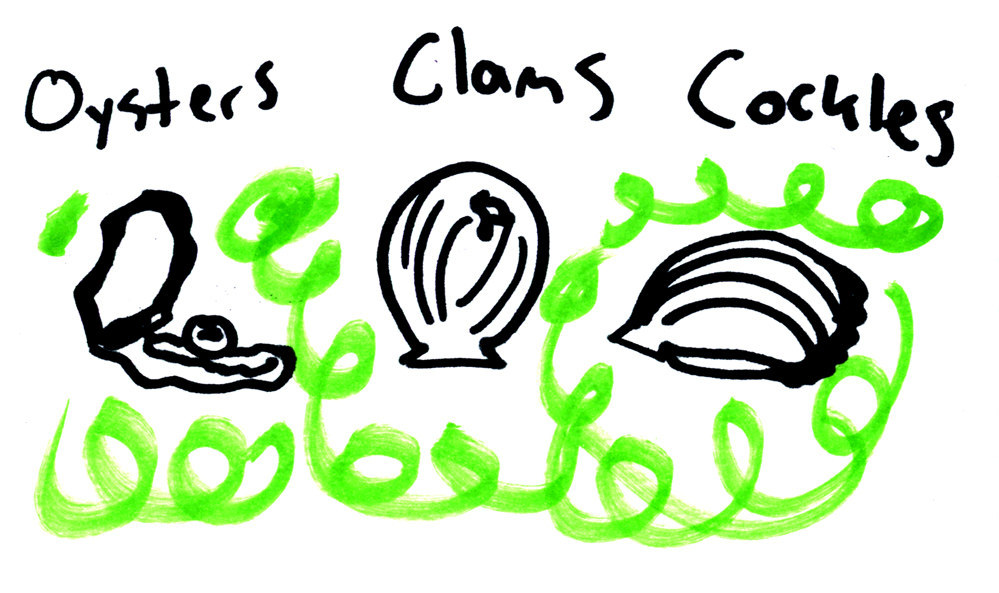 Also, Tyrion and Dany finally met!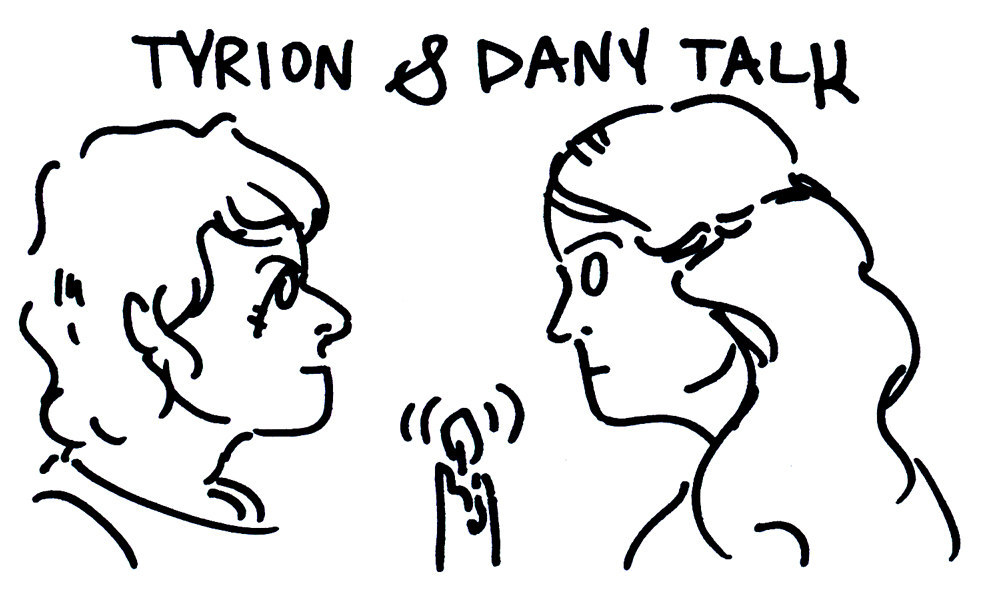 And up in the North, the The Massacre at Helm's Deep — er, I mean, Hardhome — began!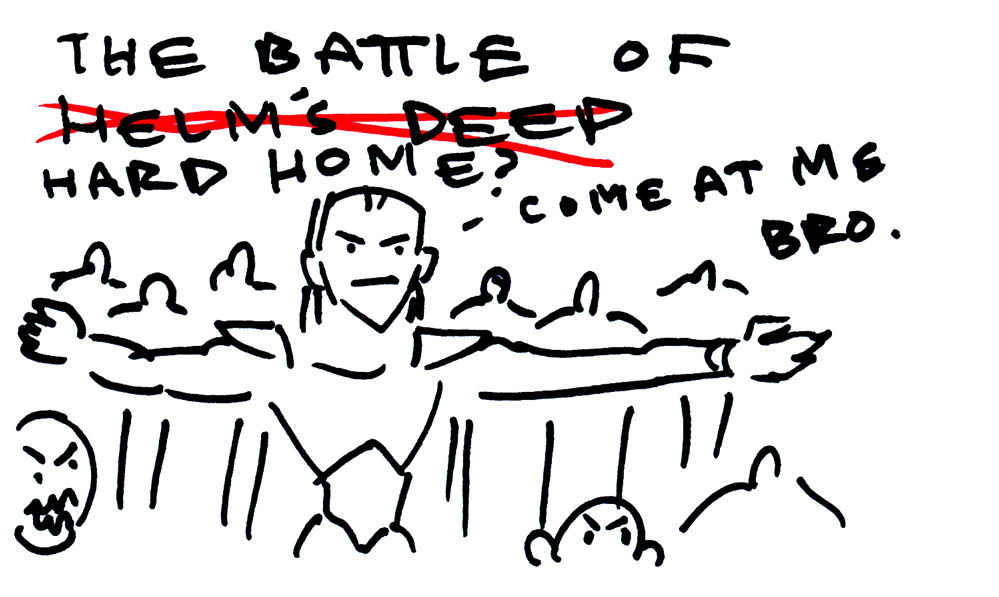 The Night's King came out looking all blue and menacing.
Karsi (aka the girl from Pitch Perfect 2) was killed by a horde of White Walker children.
And our heroes made their escape thanks to Wun Wun the giant.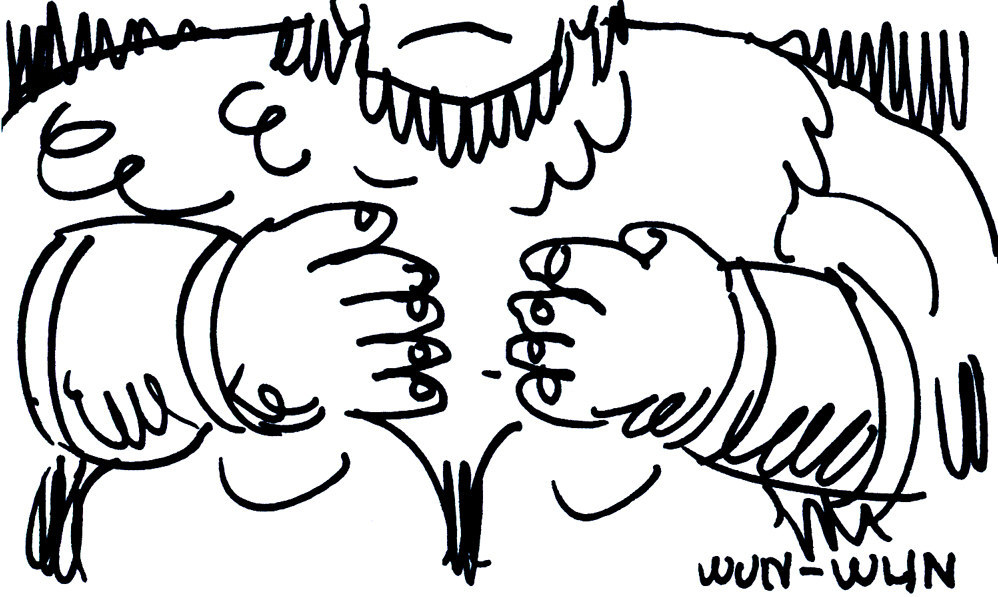 And let's just get this part over with: Stannis burned his daughter alive. It was awful.
Then when Cersei got locked up, she may have gotten so thirsty she drank from a gross puddle.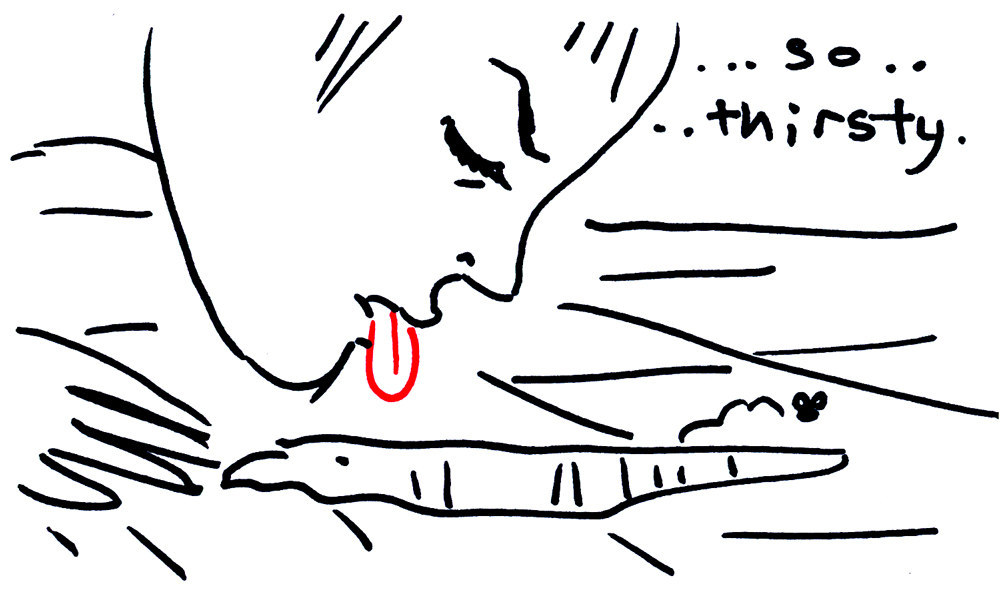 Drogon finally reappeared! Just in the nick of time! He grabbed Dany and immediately peaced out.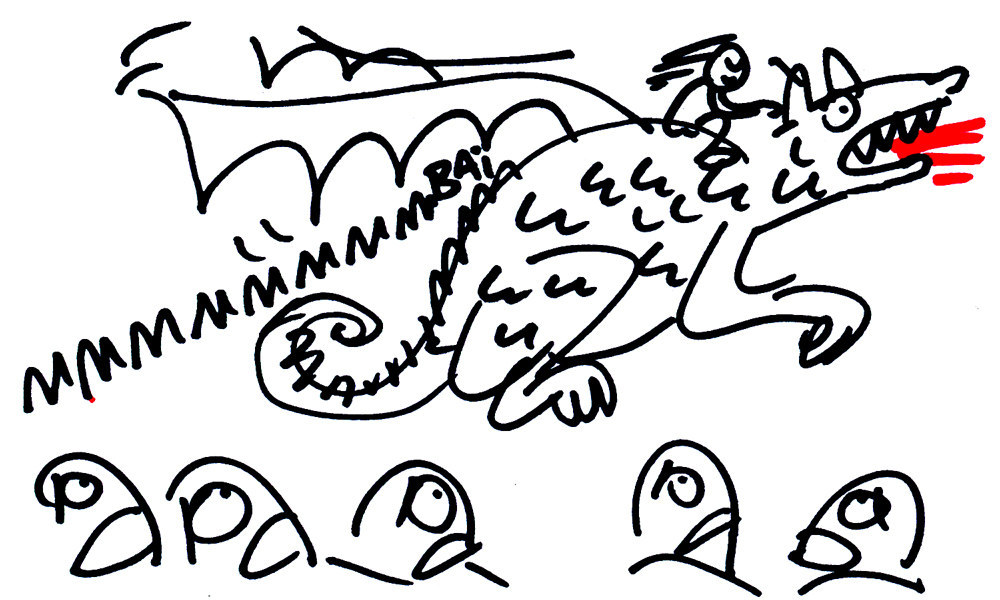 Some fans of the book were not particularly impressed with this part.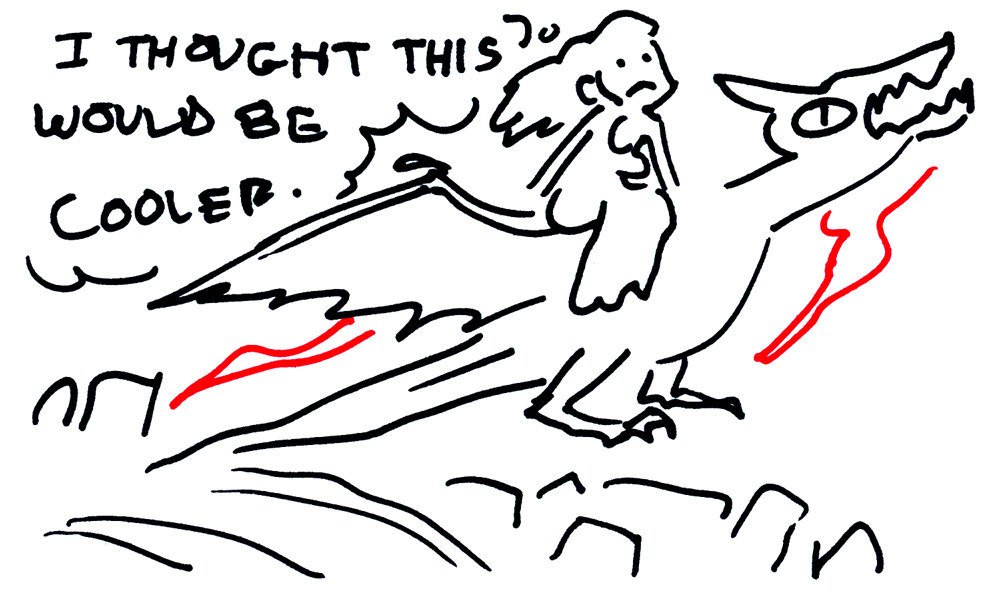 Sansa and Theon met in the middle of a battle and decided to jump off a castle wall!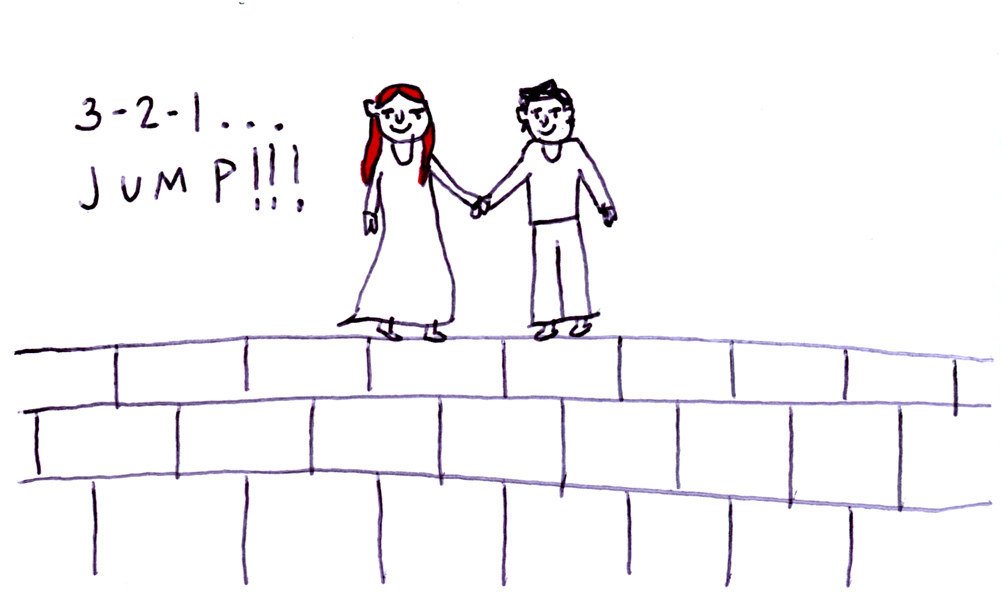 And I mean, it's about time you grew a backbone, Theon, seriously.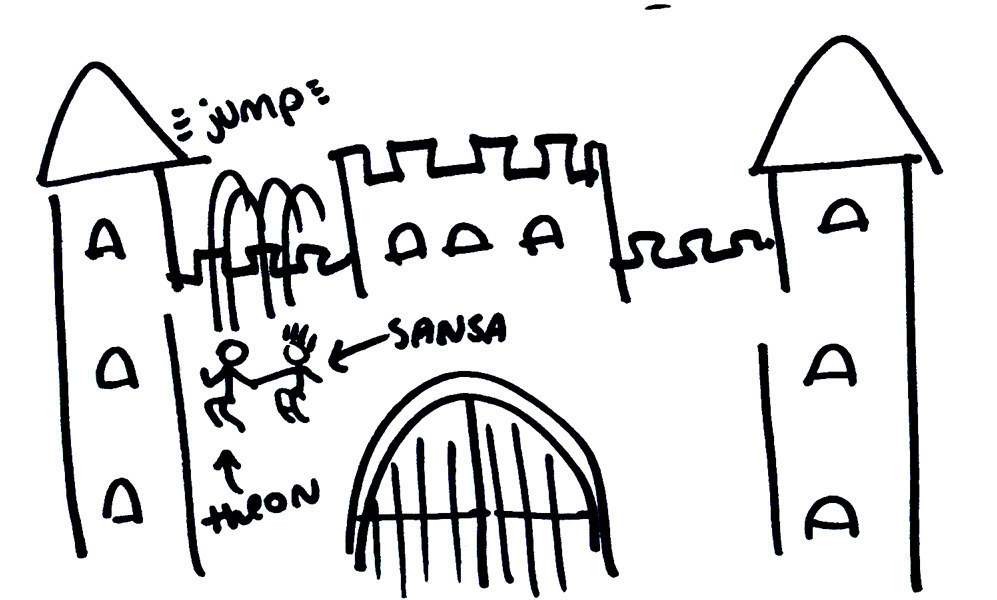 Did they die? It's kinda unclear, but honestly anything is better than being imprisoned by Ramsay.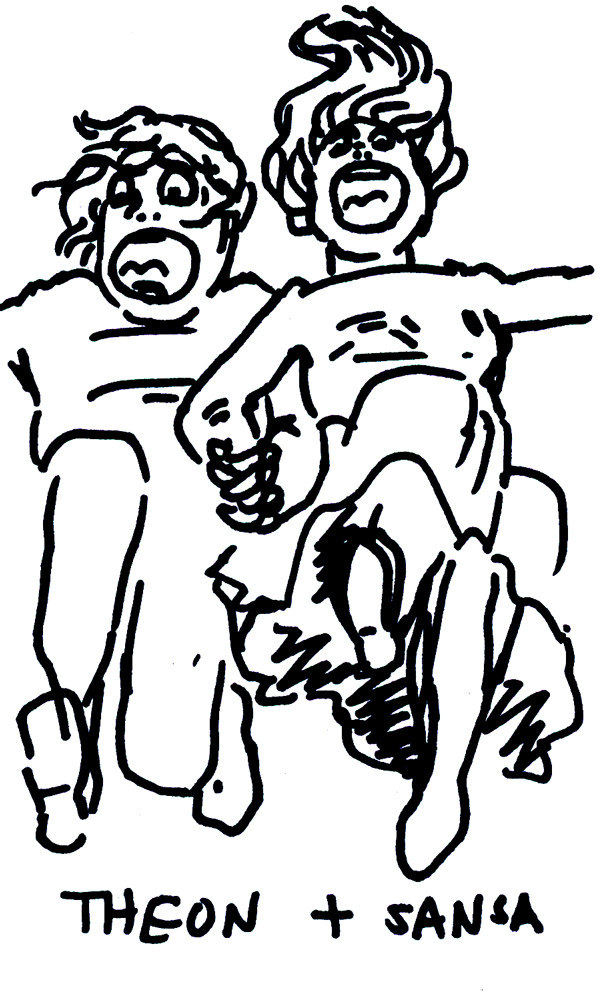 Brienne may have killed Stannis? YES. YOU GO, GIRL.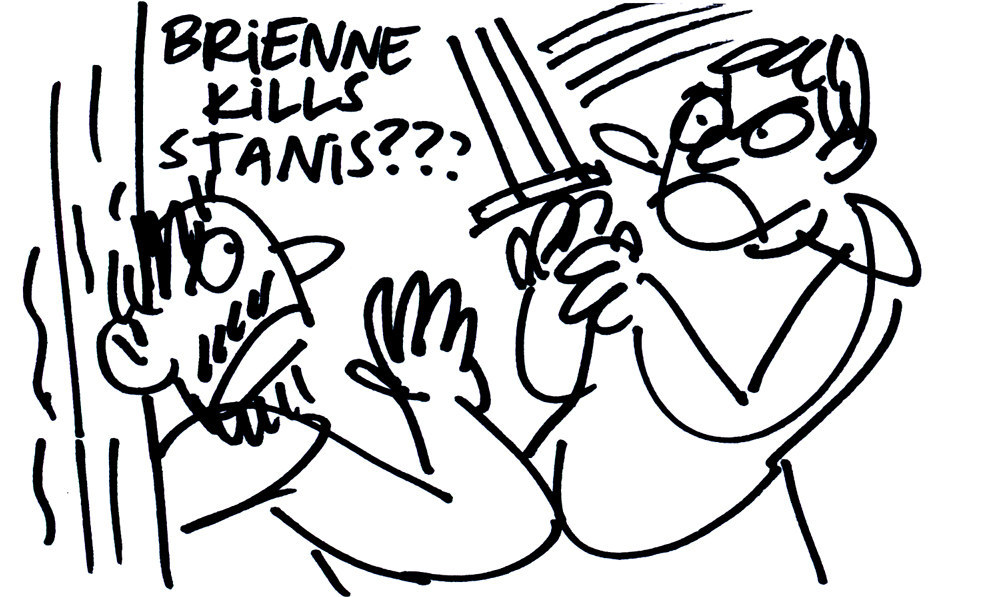 Cersei had an extremely bad day.
Really, just not good.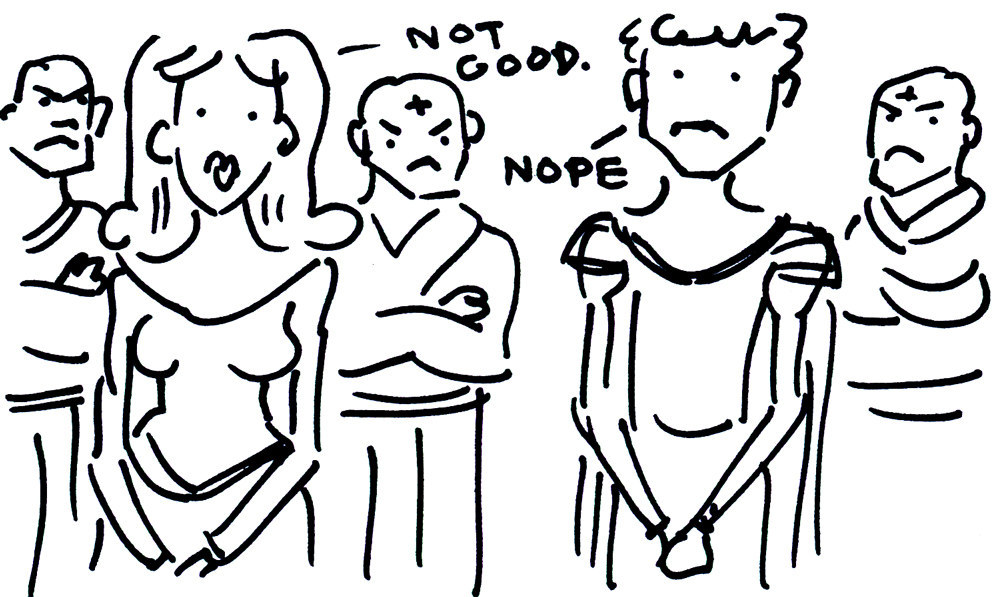 She was led around the city by a lady with a bell.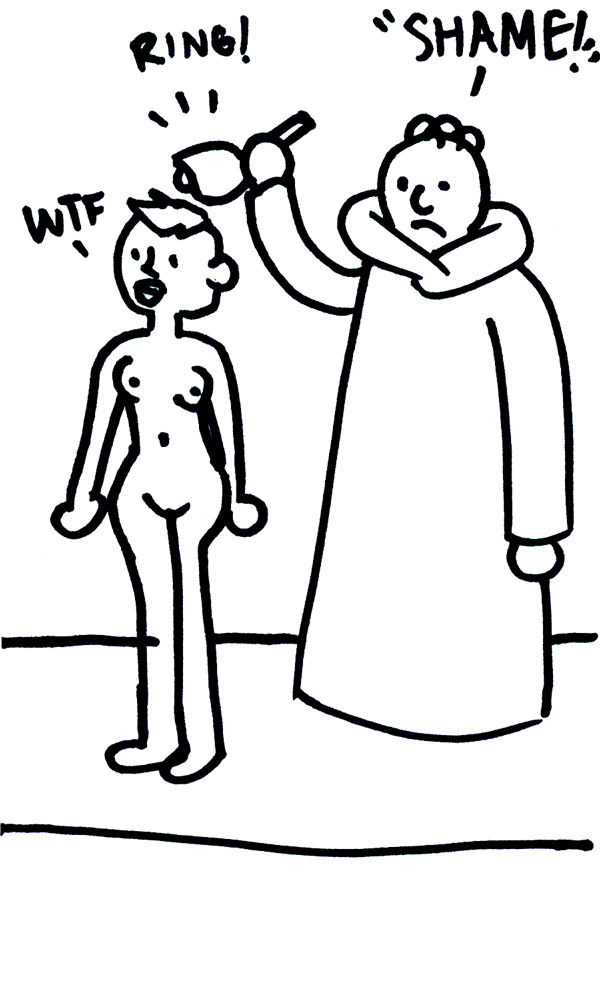 People threw fruit at her.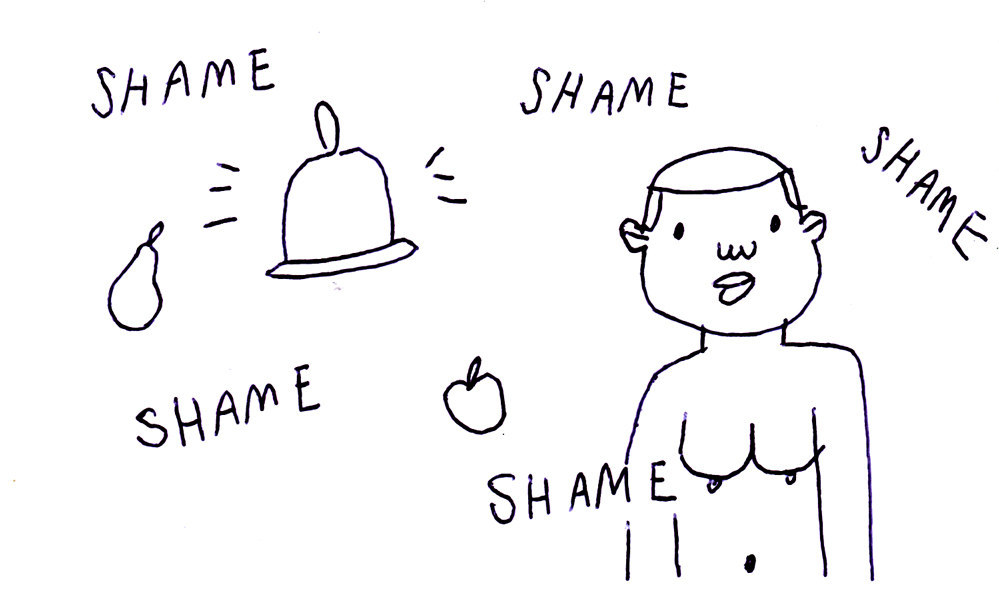 Some people flashed her?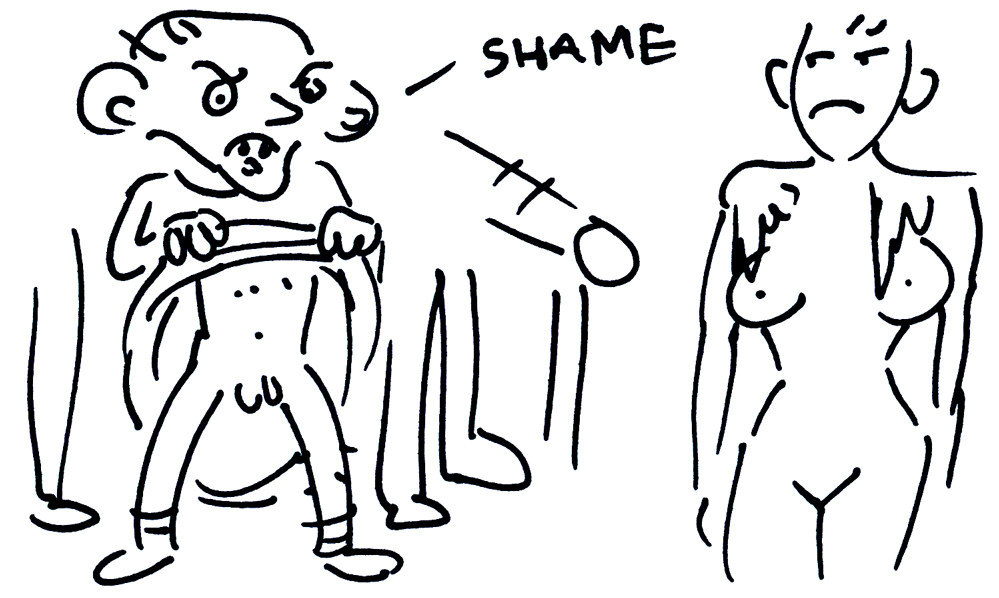 It was mostly just a lot of shame.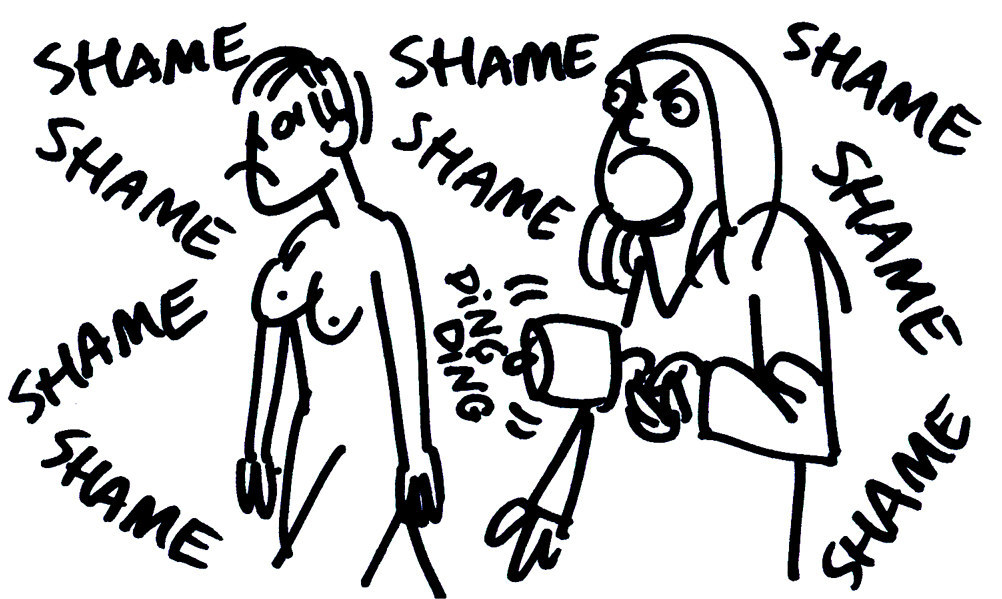 Some of us missed that episode and were really confused.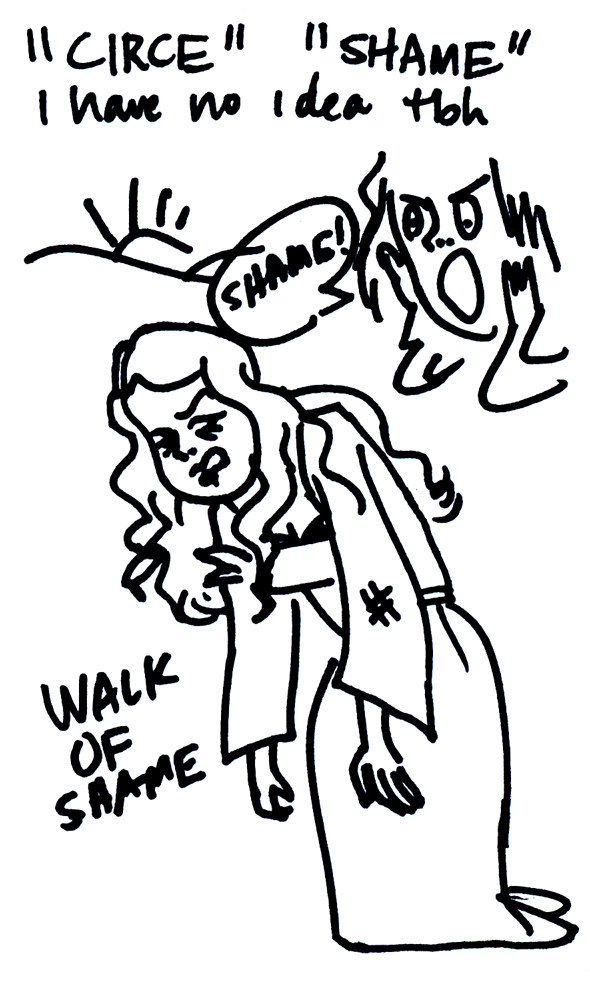 Really the only part you need to remember is "shame."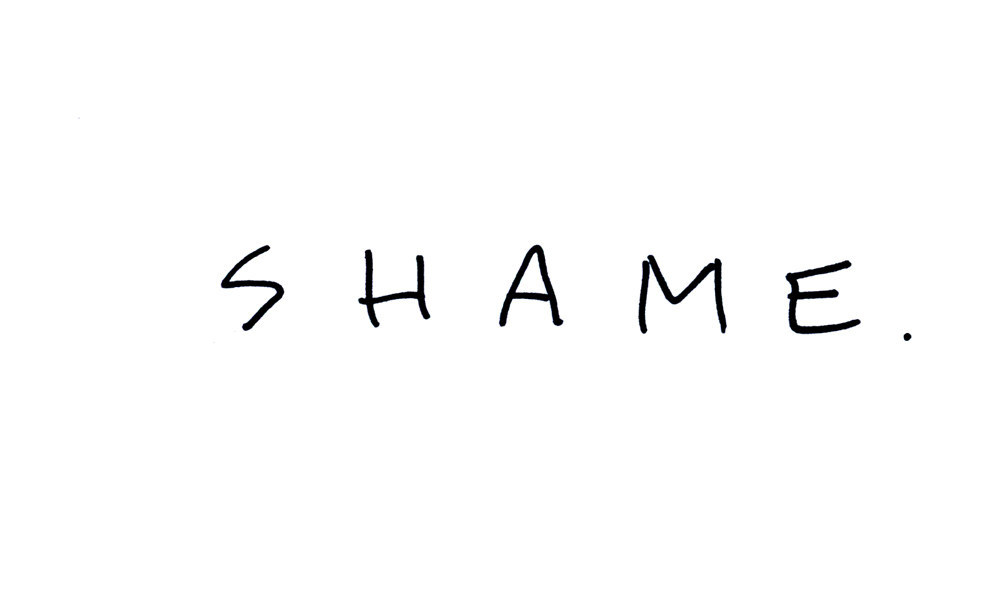 But then Ser Robert Strong showed up and saved Cersei's ass!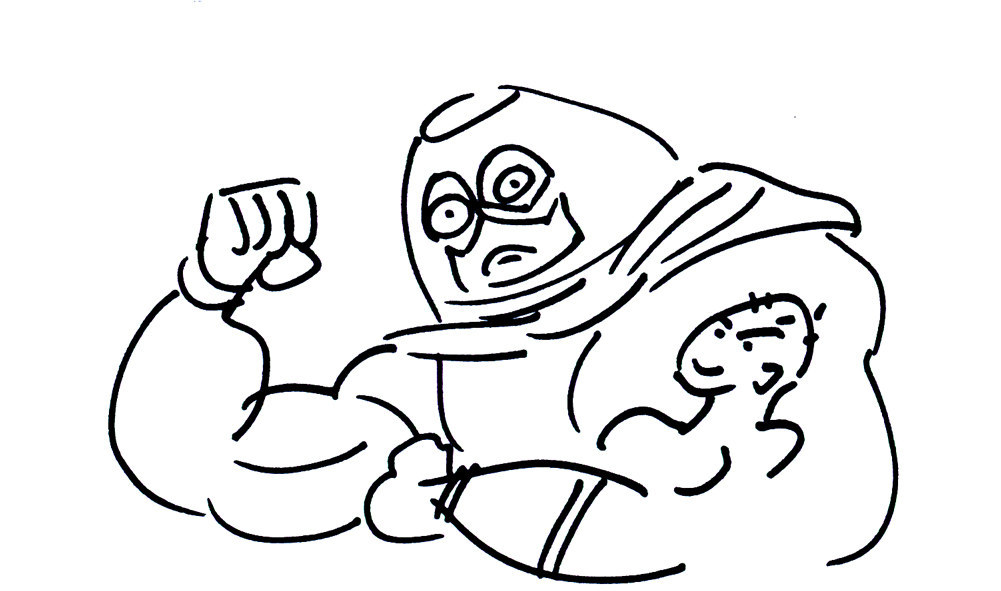 Then he died? Maybe?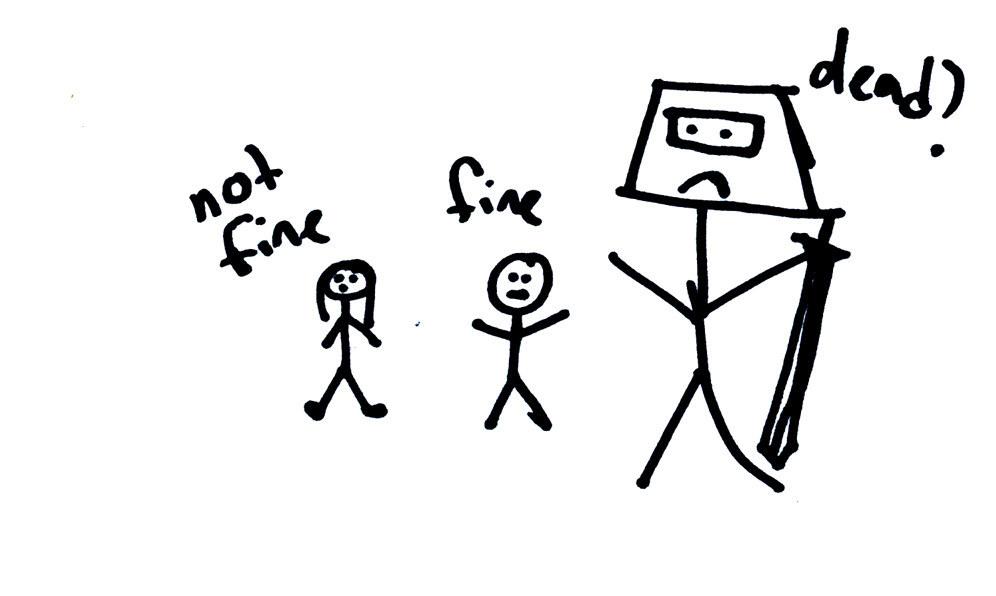 Then, Jaime left Dorne with Myrcella and he told her that he's her real dad! But then she died. Oops.
Arya stole a face and there were some serious consequences.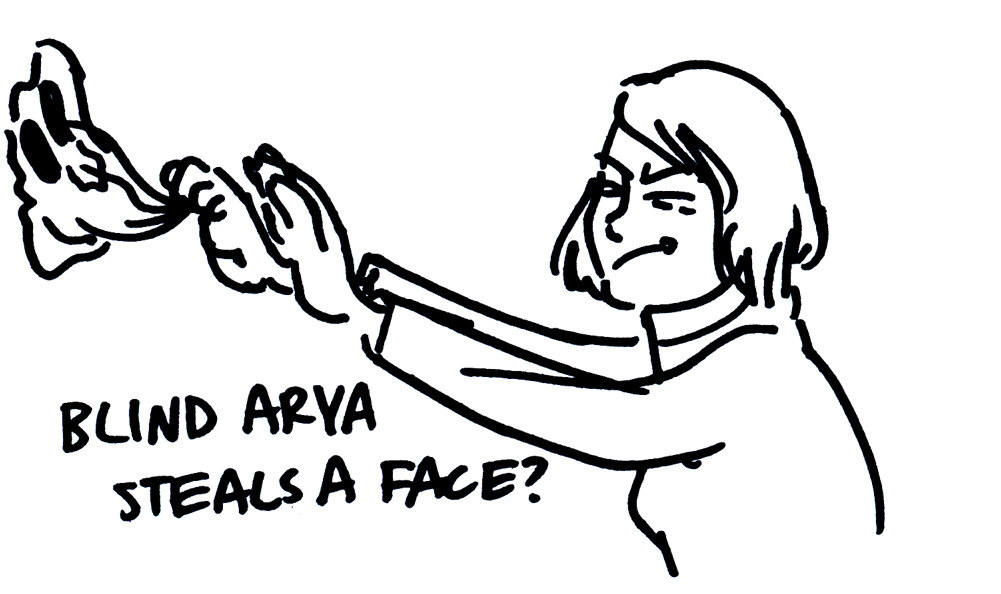 She insisted it was for a good cause, but they didn't care!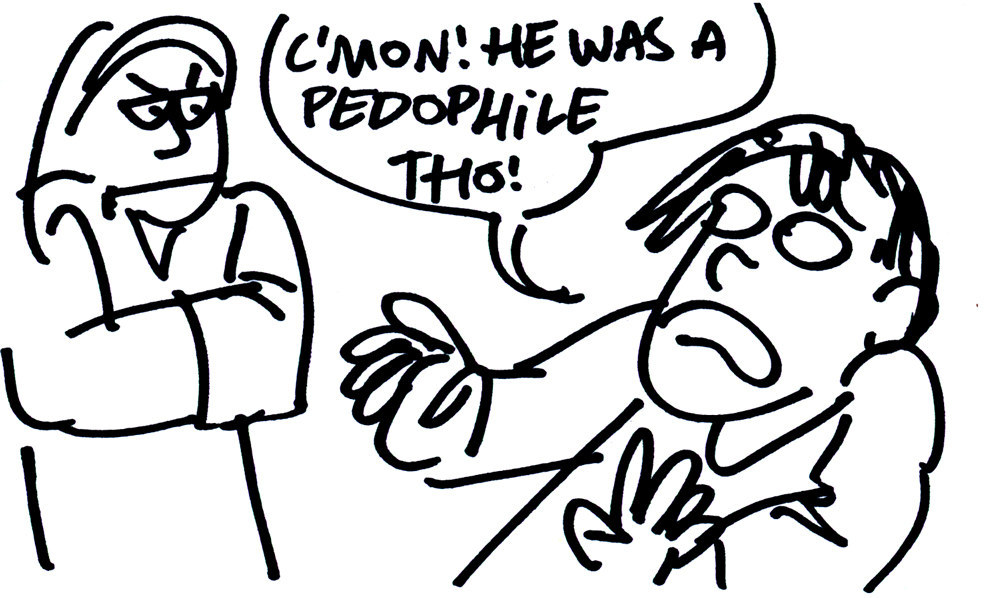 Bottom line, she's blind now.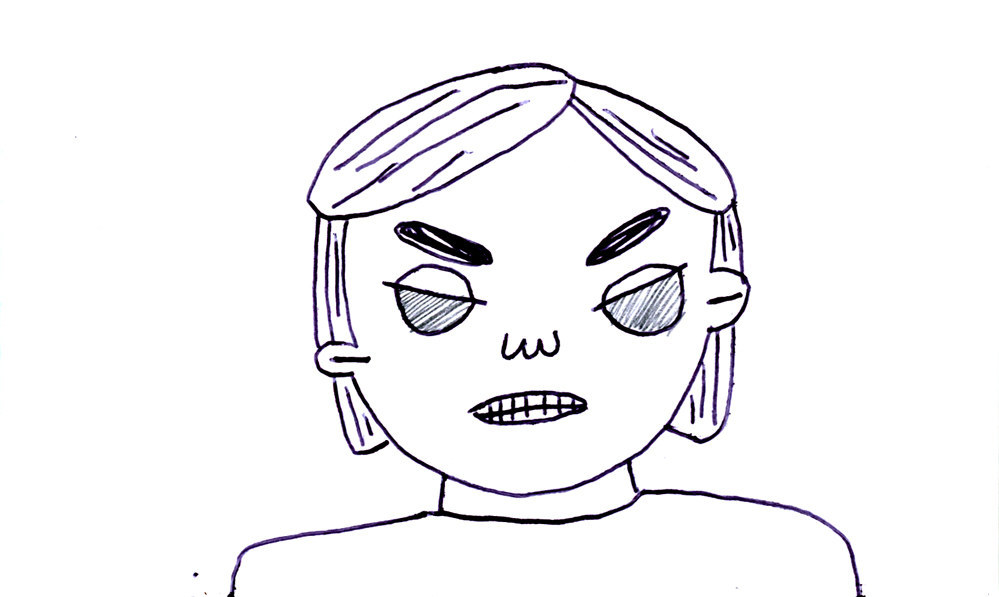 Like super blind.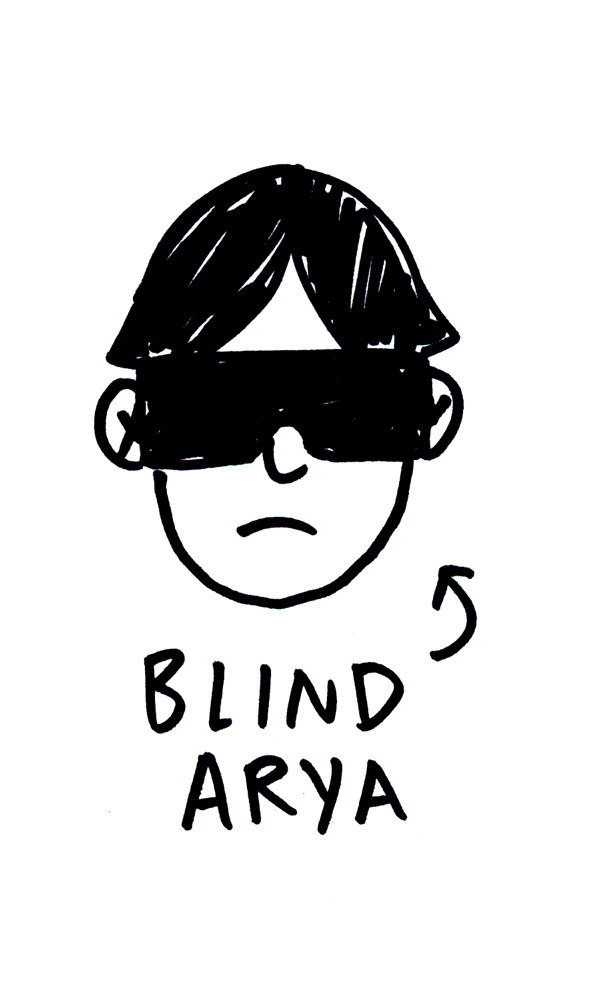 Like really, really blind.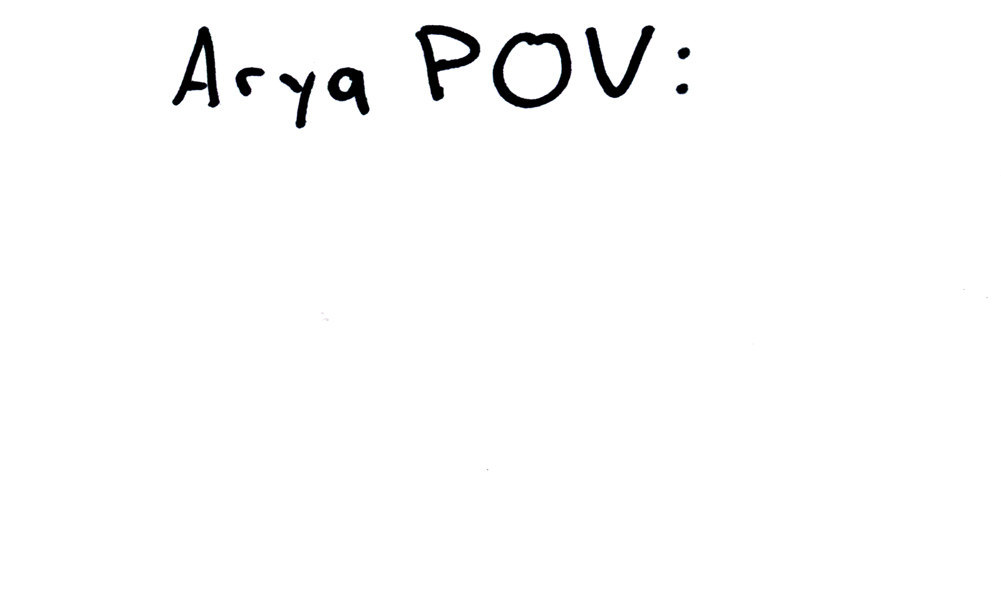 And last but not least, Jon got stabbed by his fellow watchmen.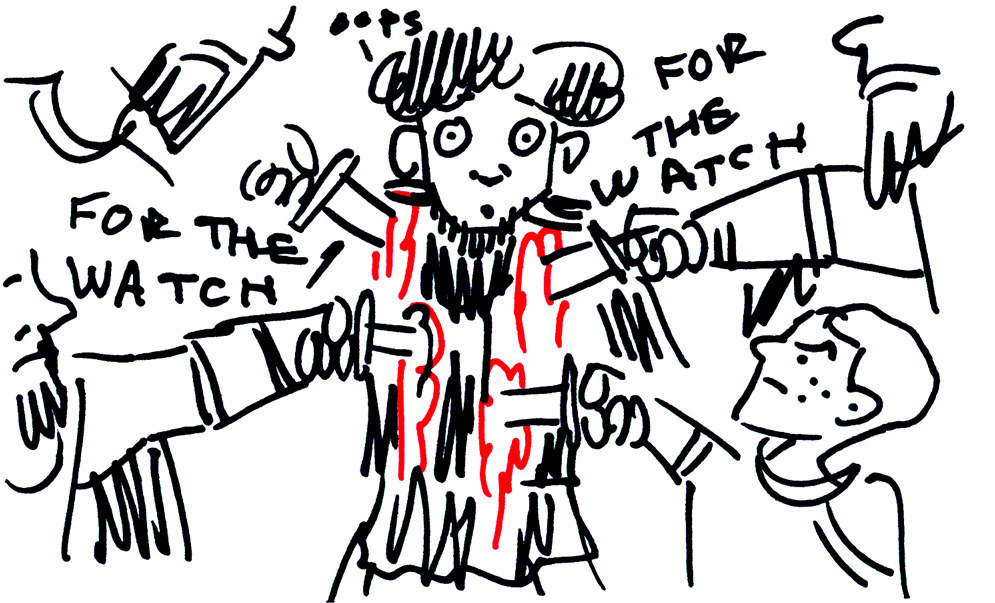 It was all Olly's idea. Thanks a lot, Olly. You're the worst.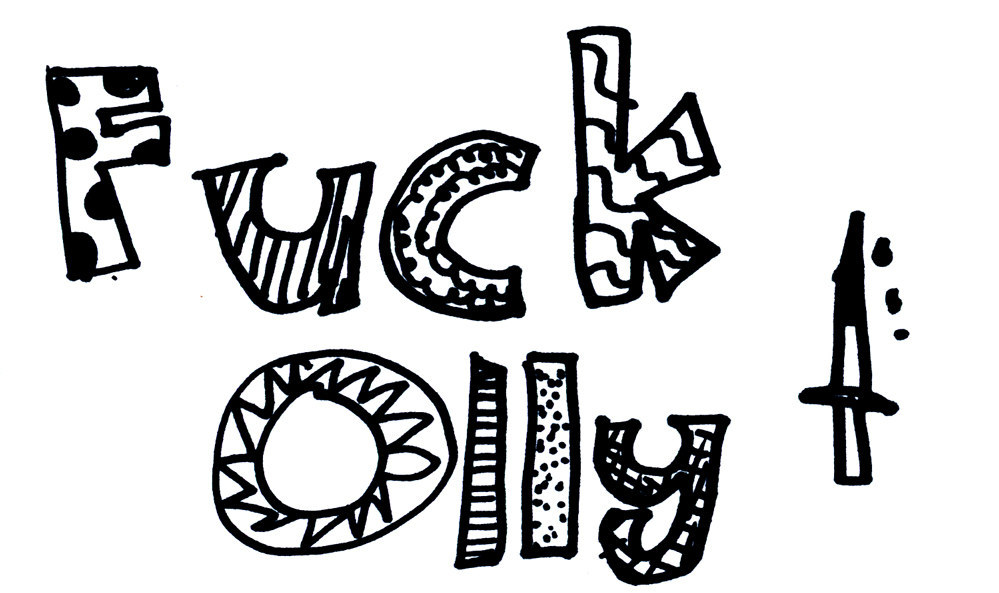 RIP Jon, you were a shining beacon of light in the cold, cold dark.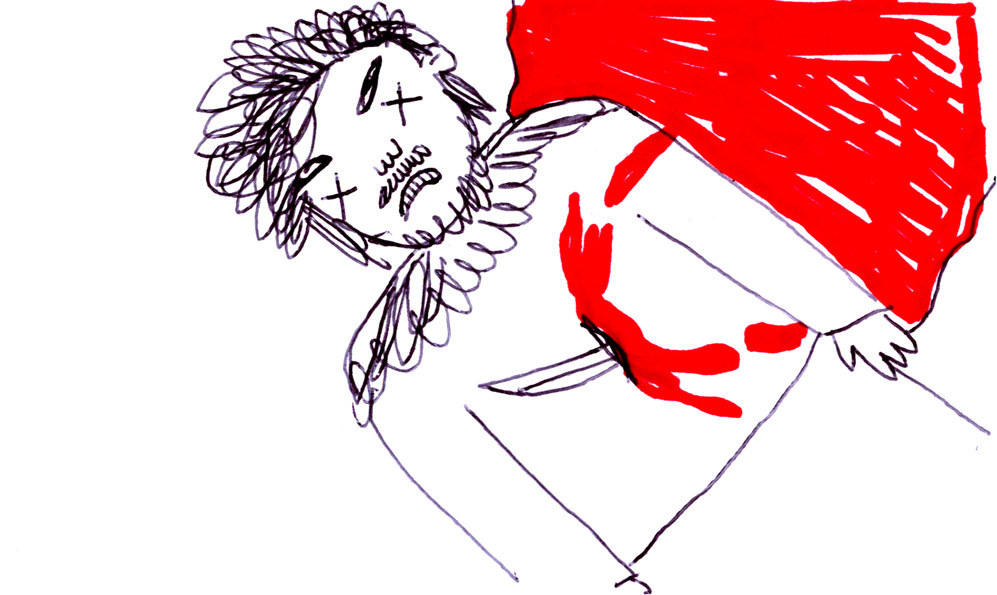 Goodnight, sweet prince.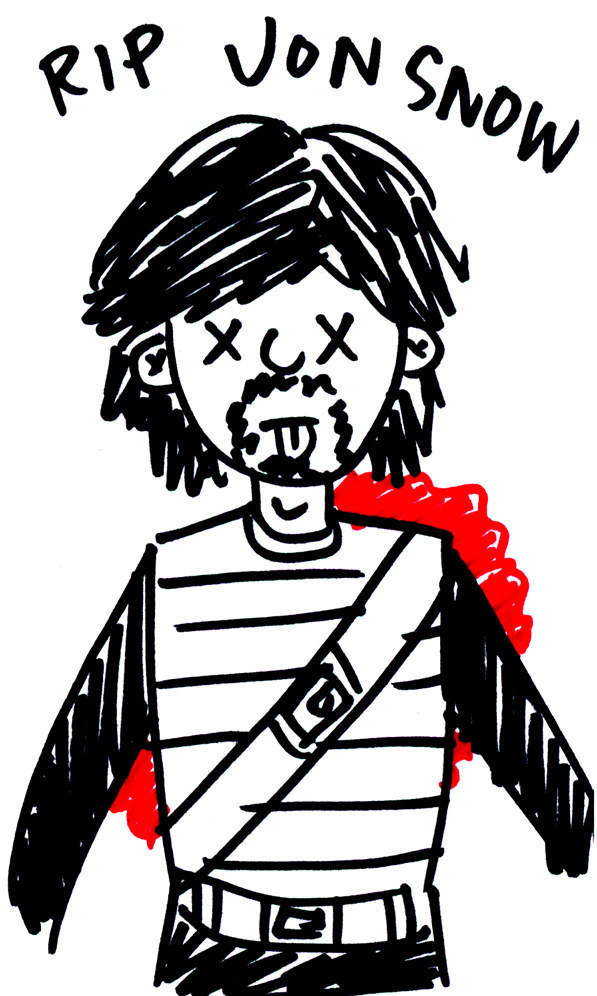 You will live on in our hearts.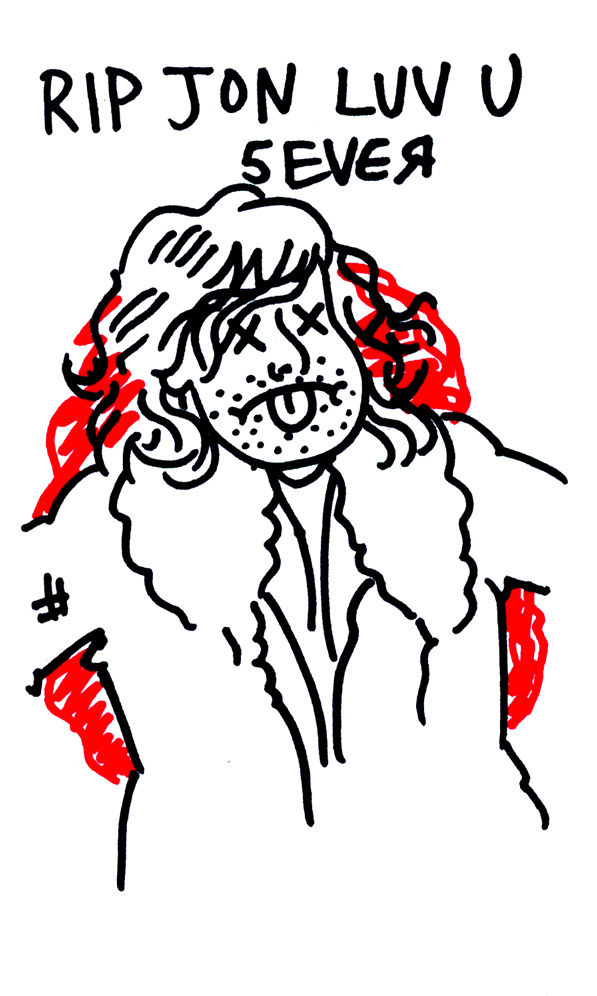 And maybe in the show too? Some of us are theorists who still want to believe.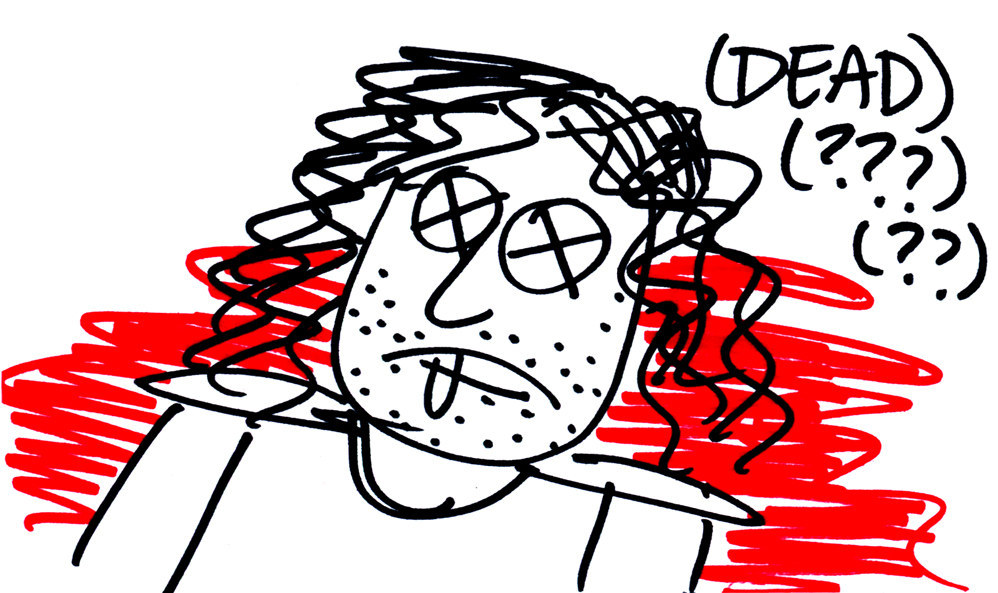 Also: Bran and Hodor were sadly absent this whole season.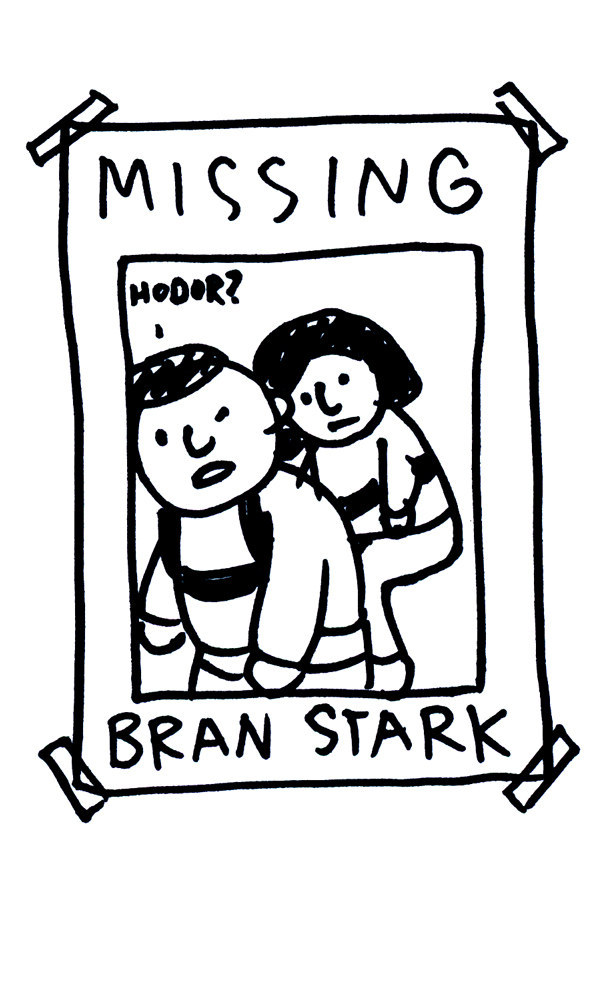 We like to think he was having a nice time hanging out in that tree from Season 4.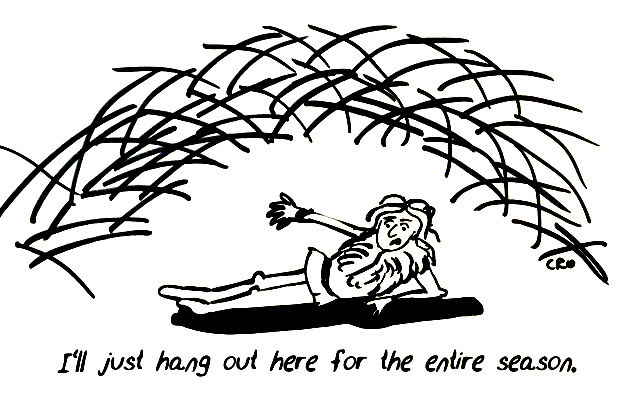 Also missing: Ser Pounce! Where'd you go?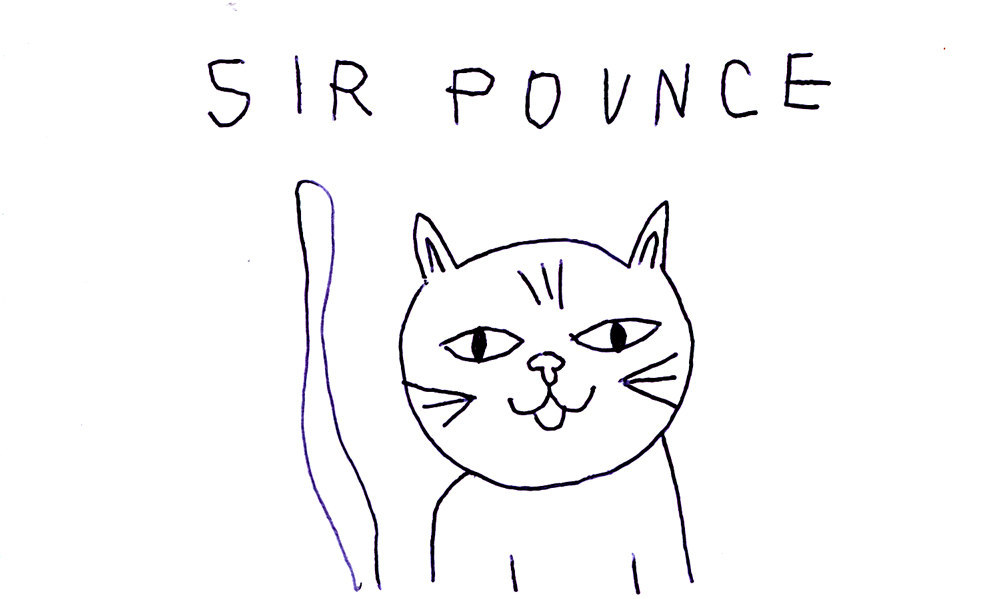 You were sorely missed. This season was a lot more depressing without you.