1.
Make the mistake of shopping while in an compromised state.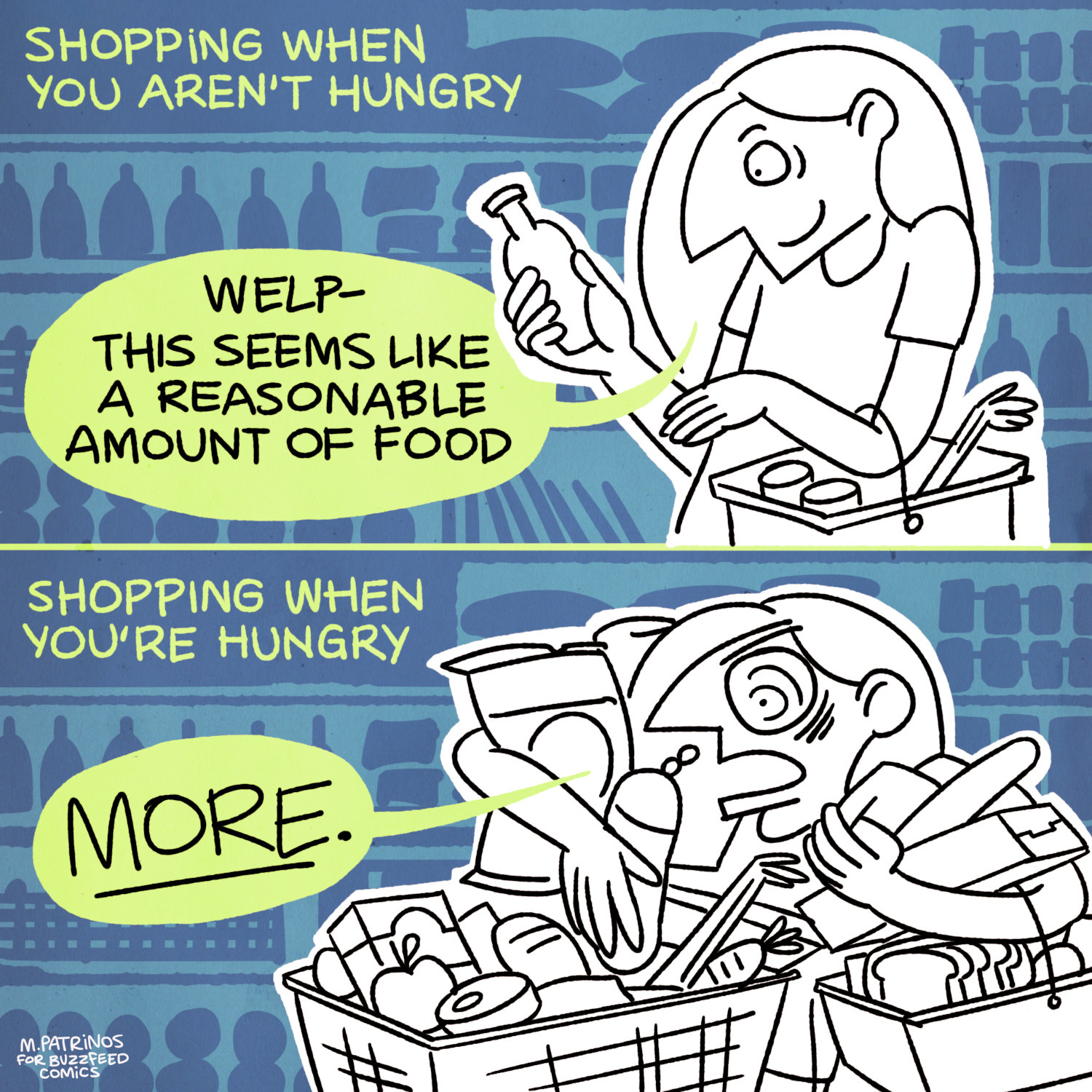 2.
Will yourself into a blissful state of delusion.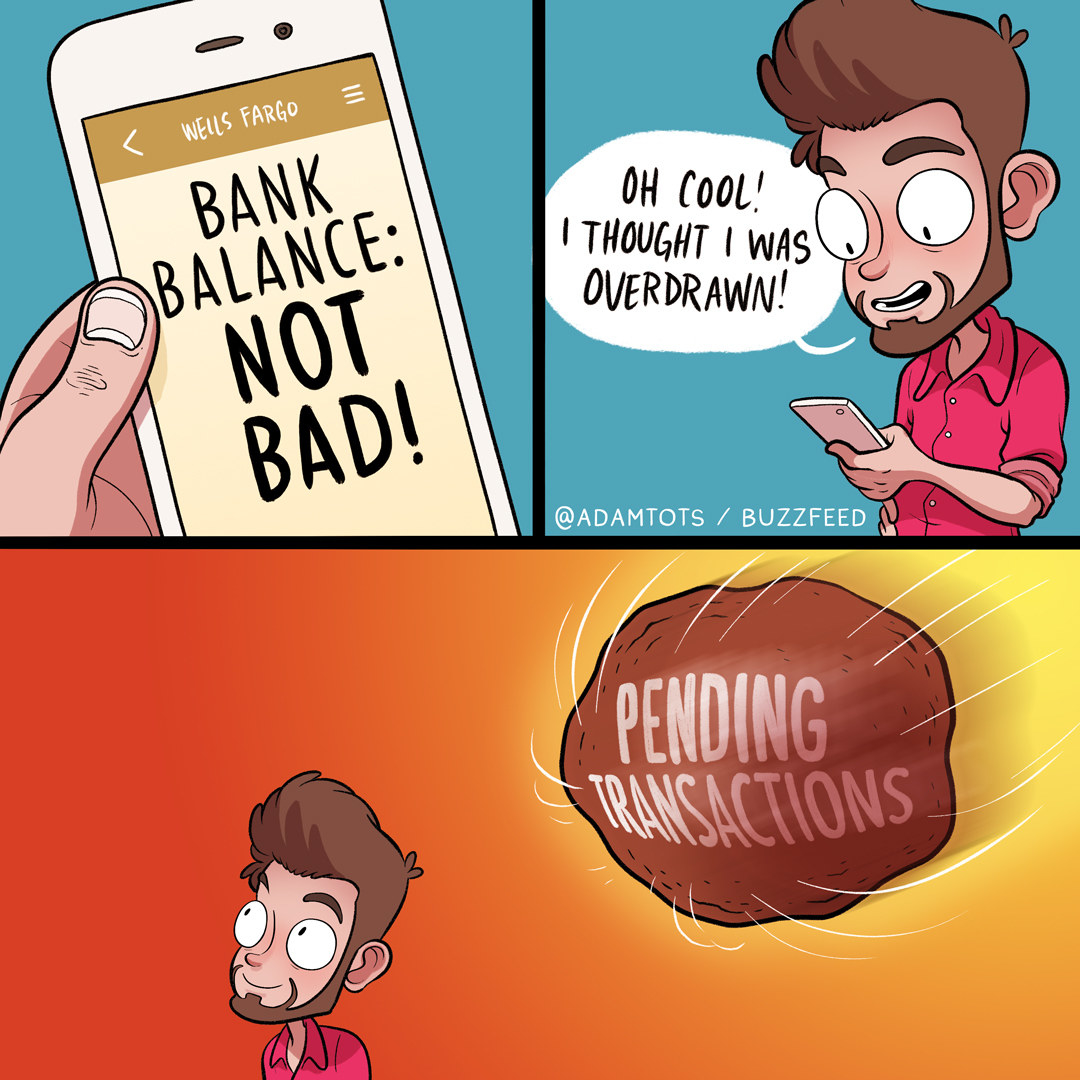 3.
Have that one place you allow yourself to splurge at.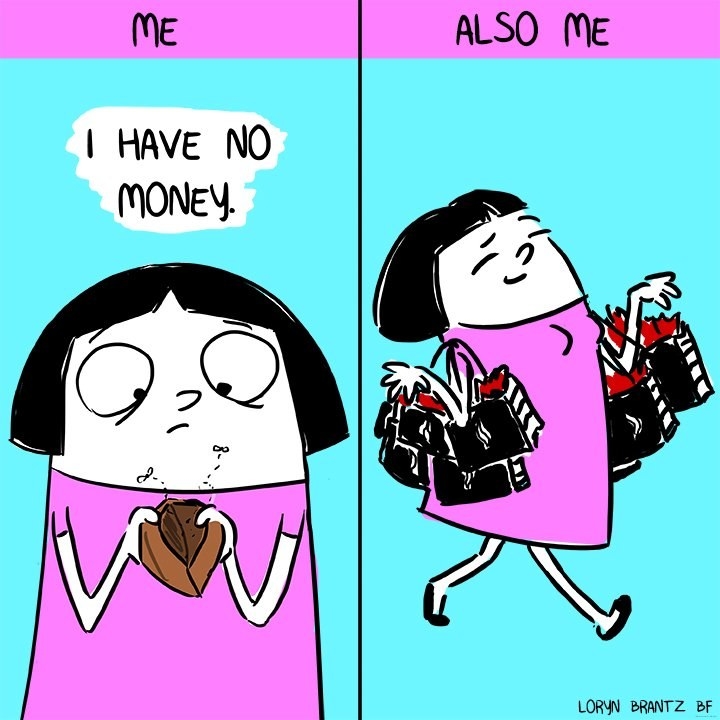 4.
Suffer from selective lapses in memory.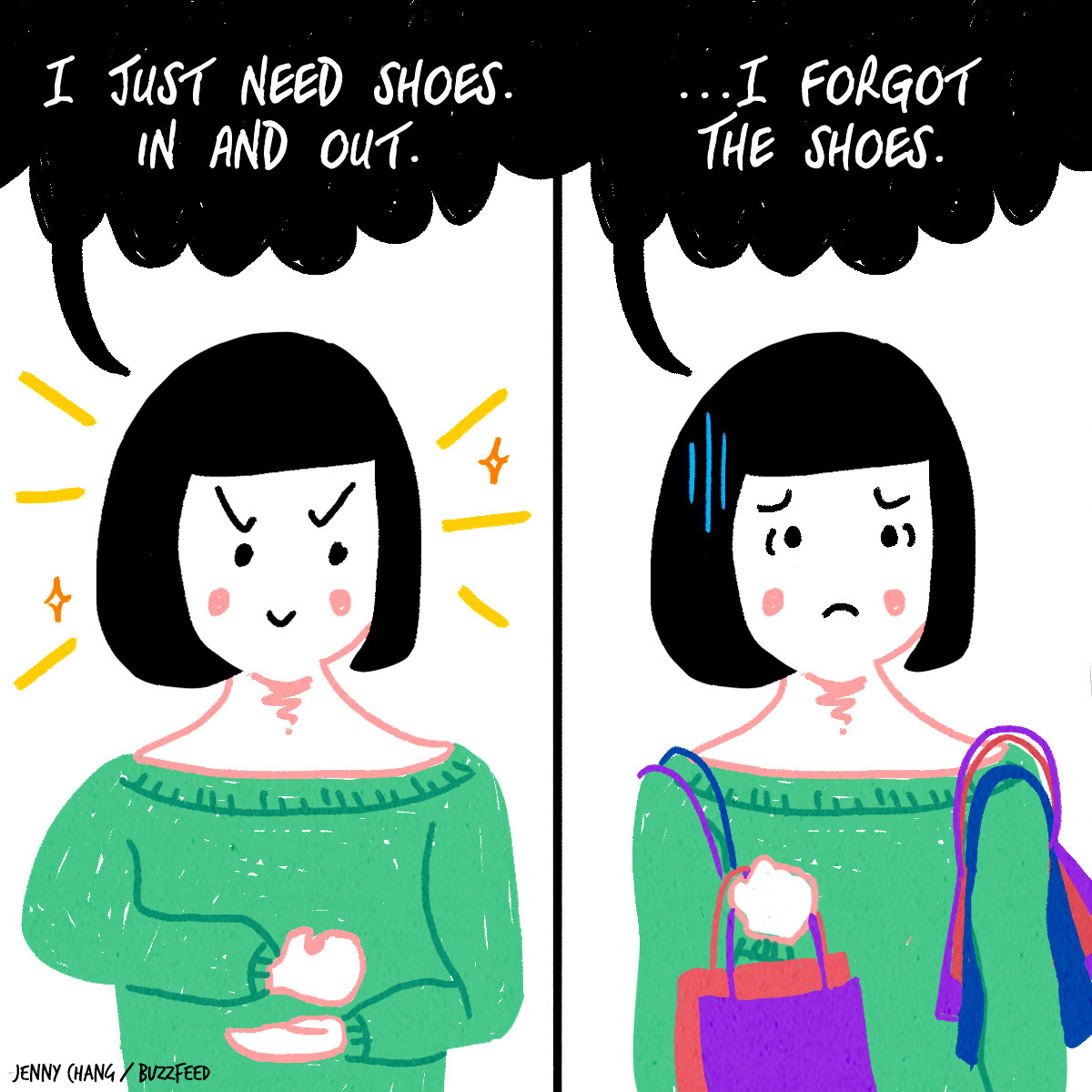 5.
Have a few precious moments of lucidity when you doubt all your decisions.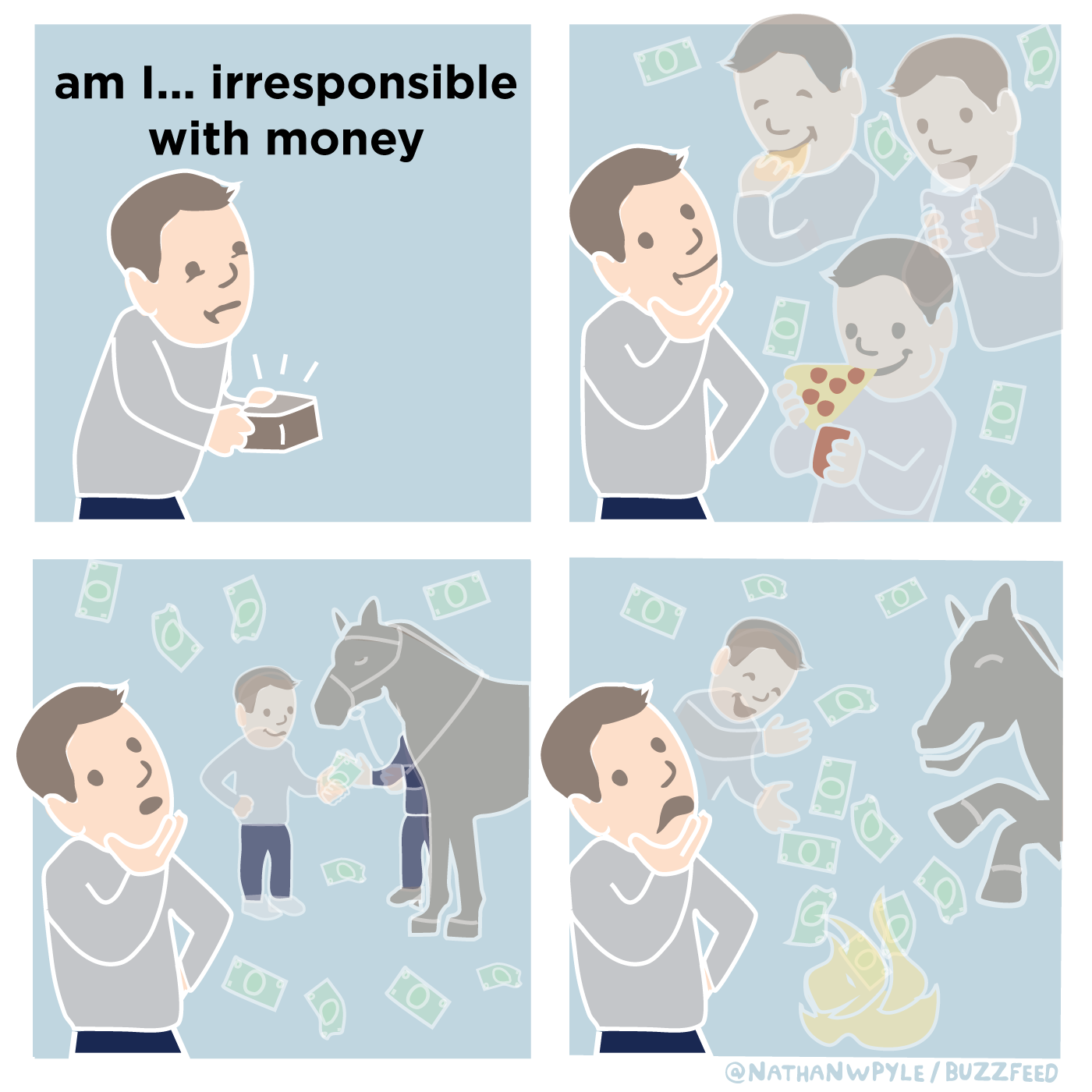 6.
Frequently submit to specific cravings.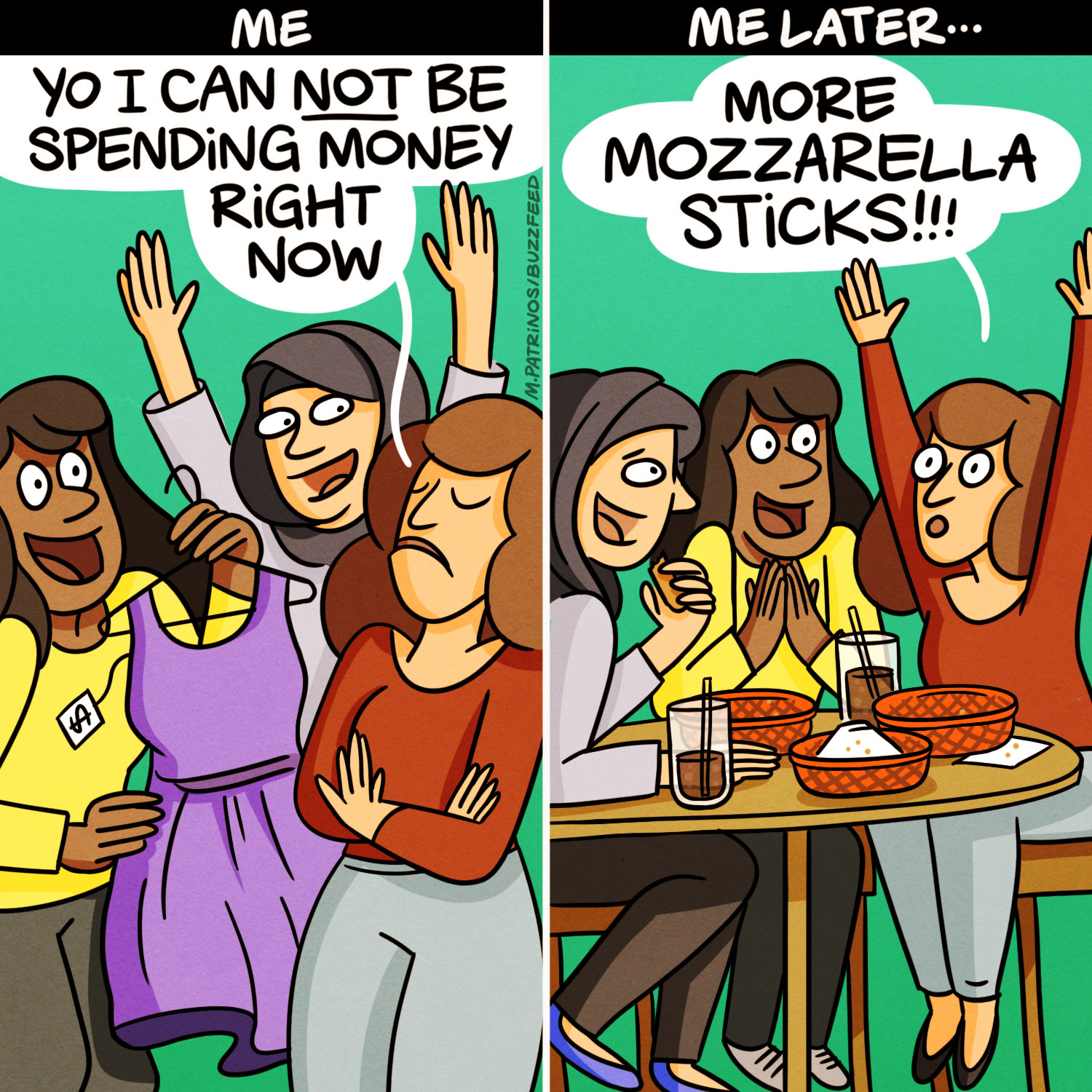 7.
Regularly fantasize about receiving the gift of debt-forgiveness.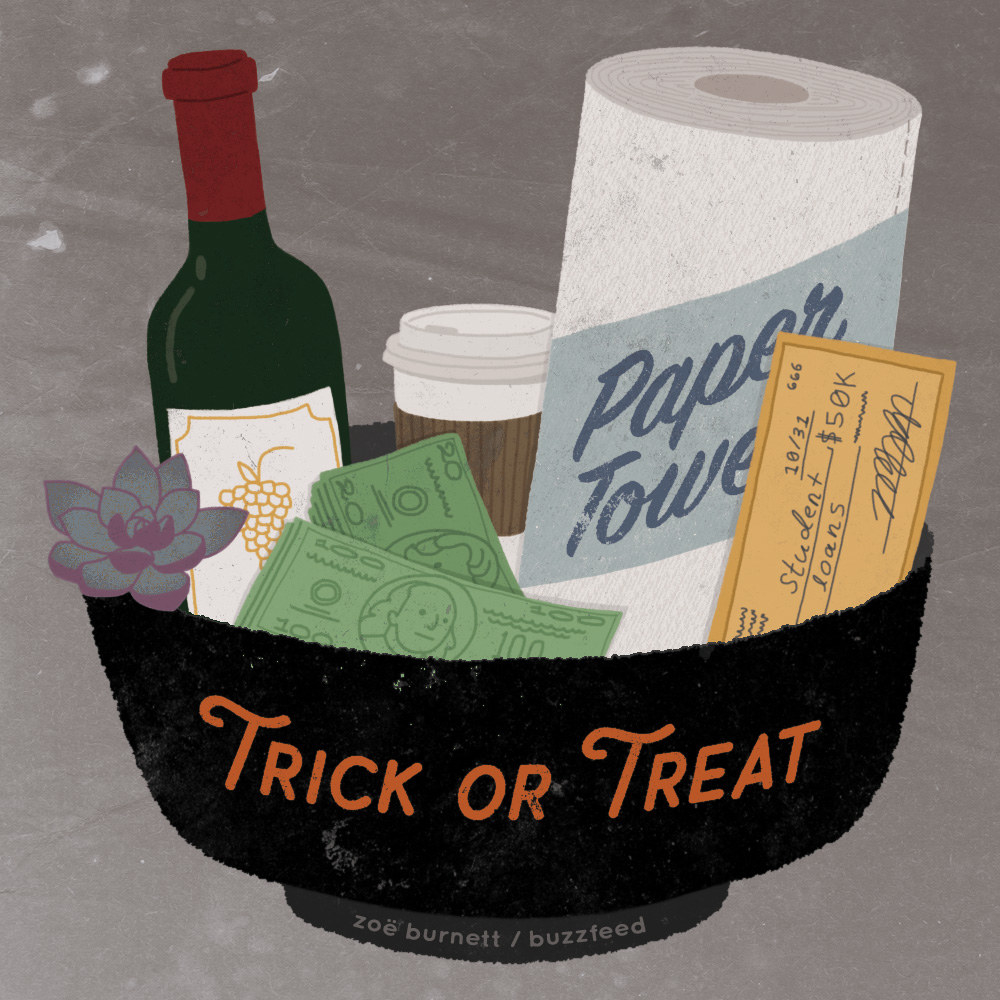 8.
Find yourself unwilling to spend on things you may actually need.
9.
And far too willing to spend when it's totally unnecessary.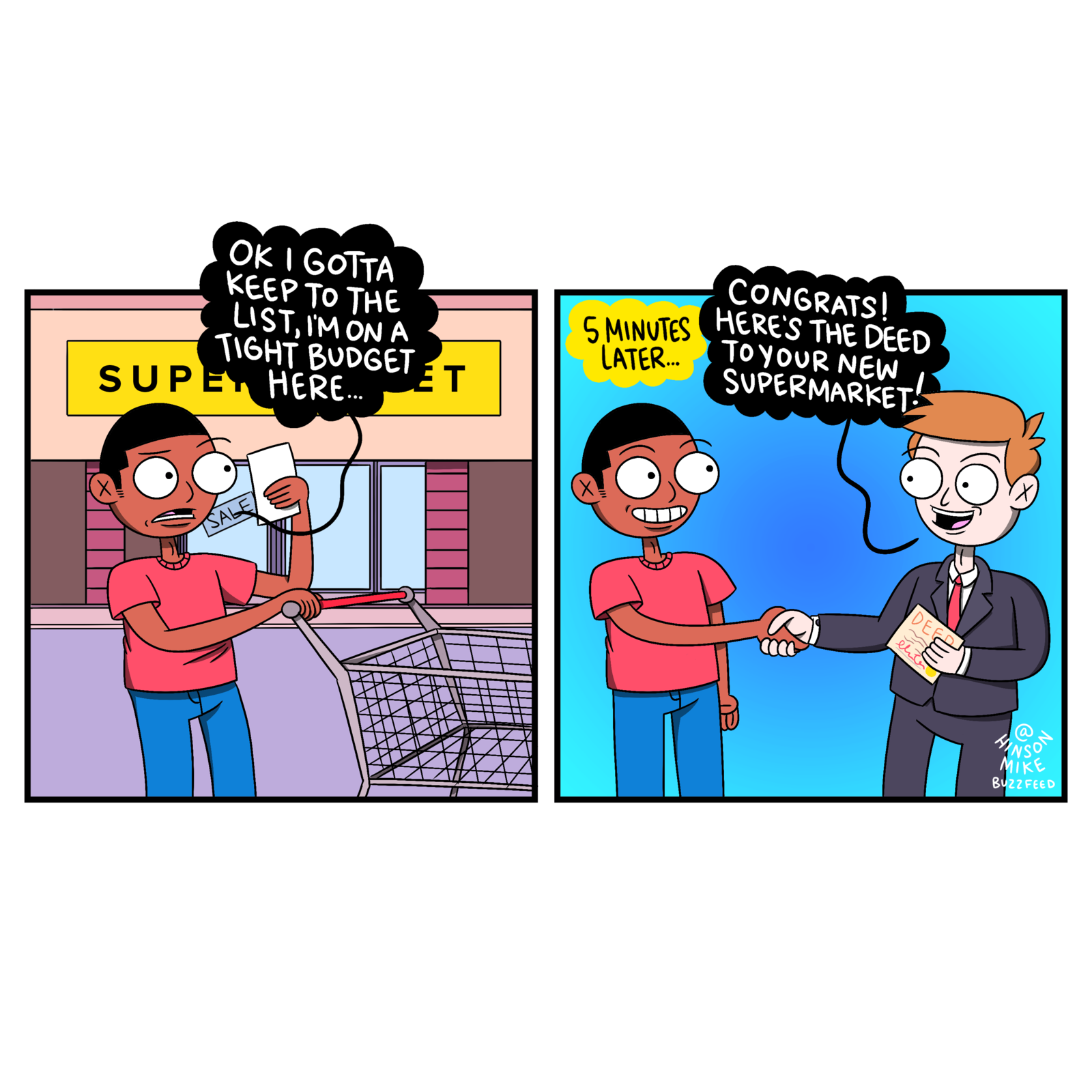 10.
Weasel your way into getting what you want without having to spend money.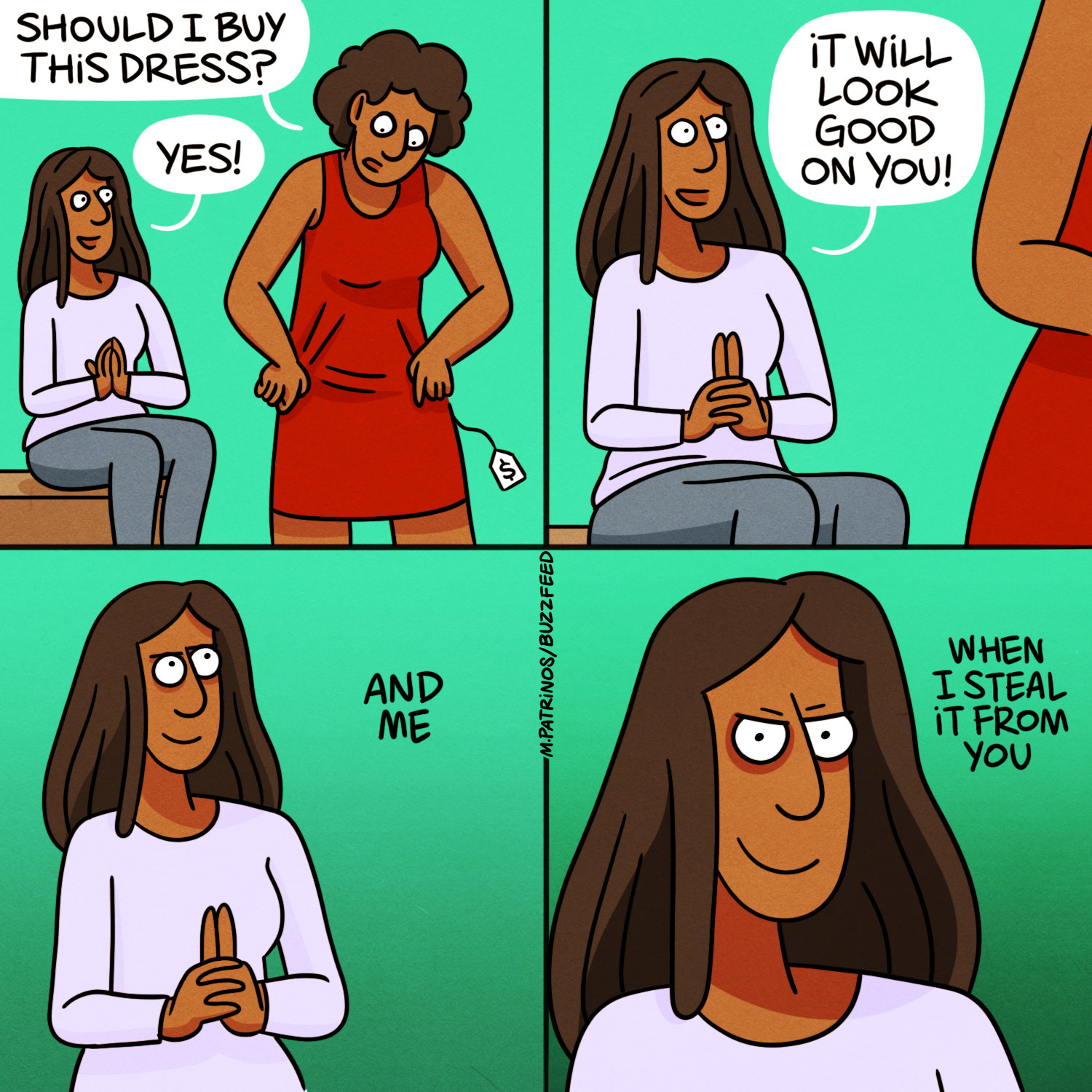 11.
Pine for the days when you could count your expenses on one hand.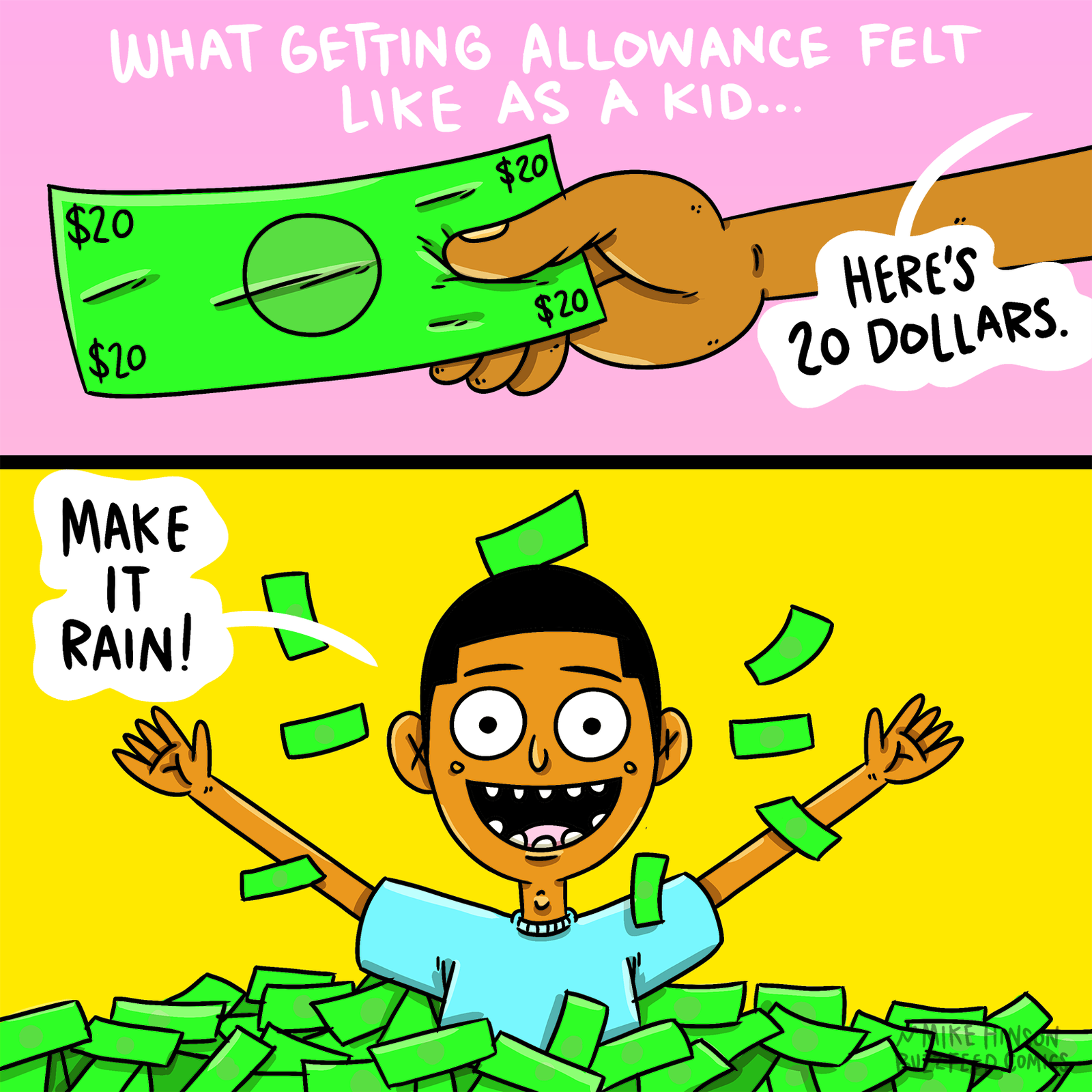 12.
Learn to make a little last a long time.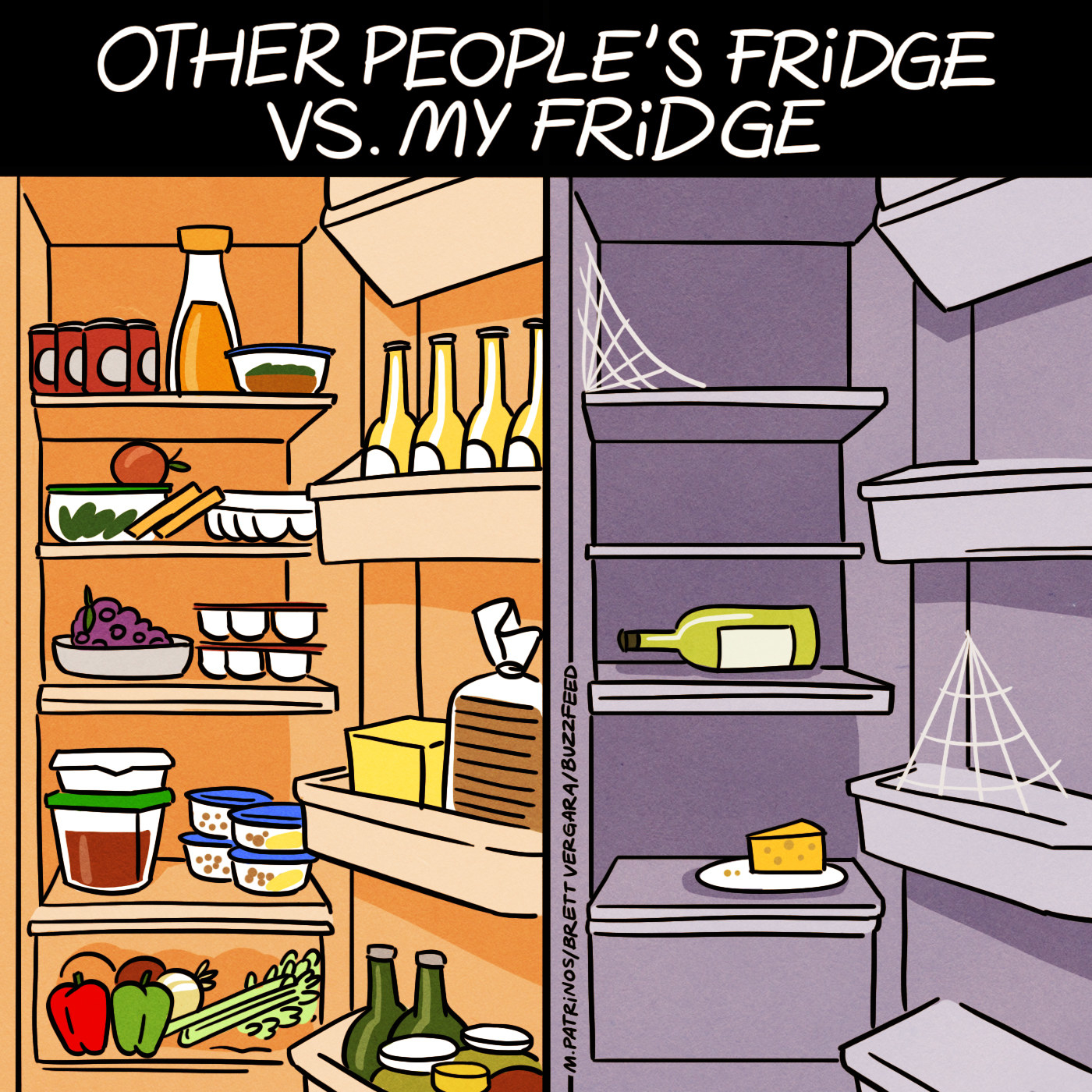 13.
Make very short-lived resolutions.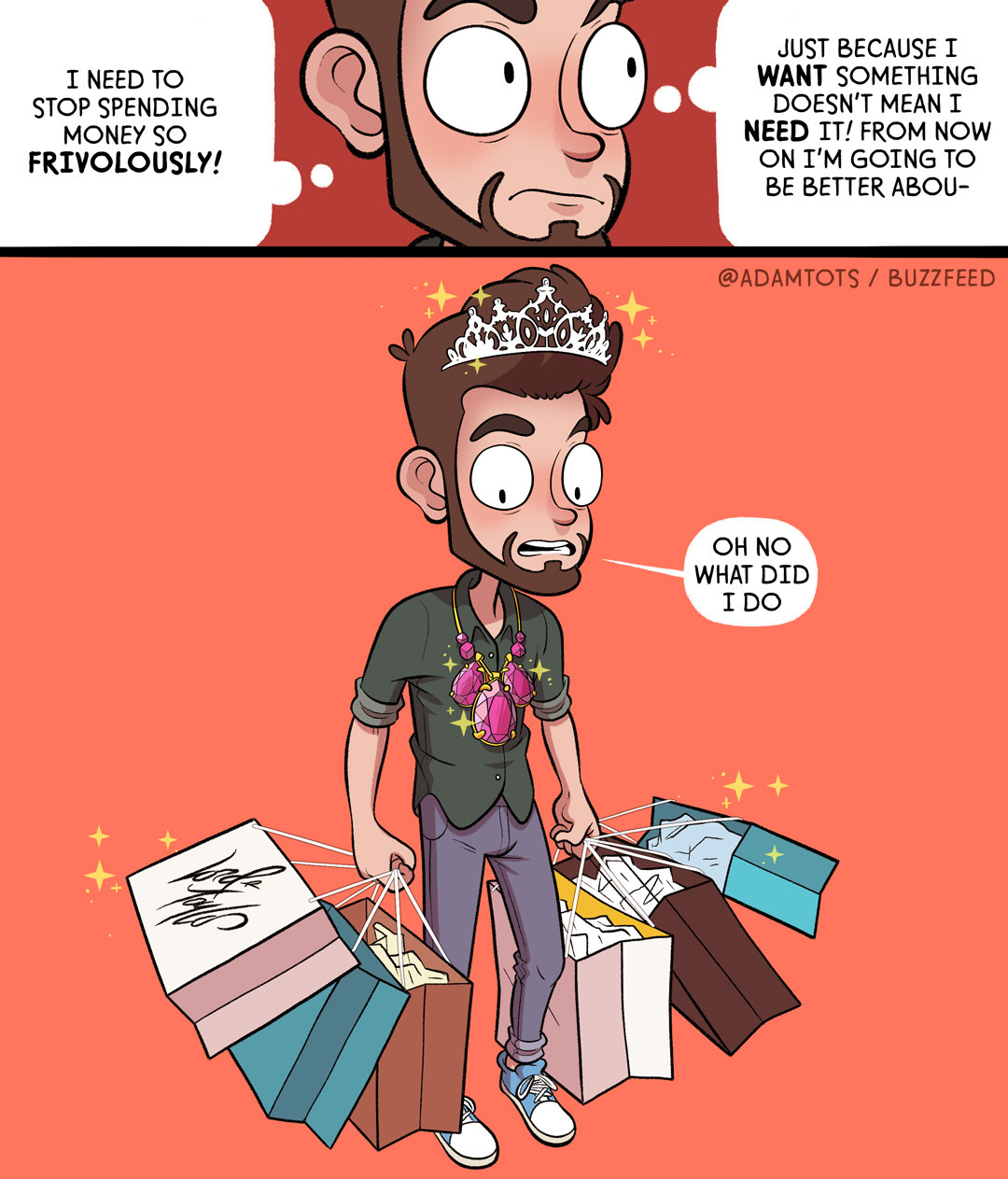 14.
Just browse shops while salivating.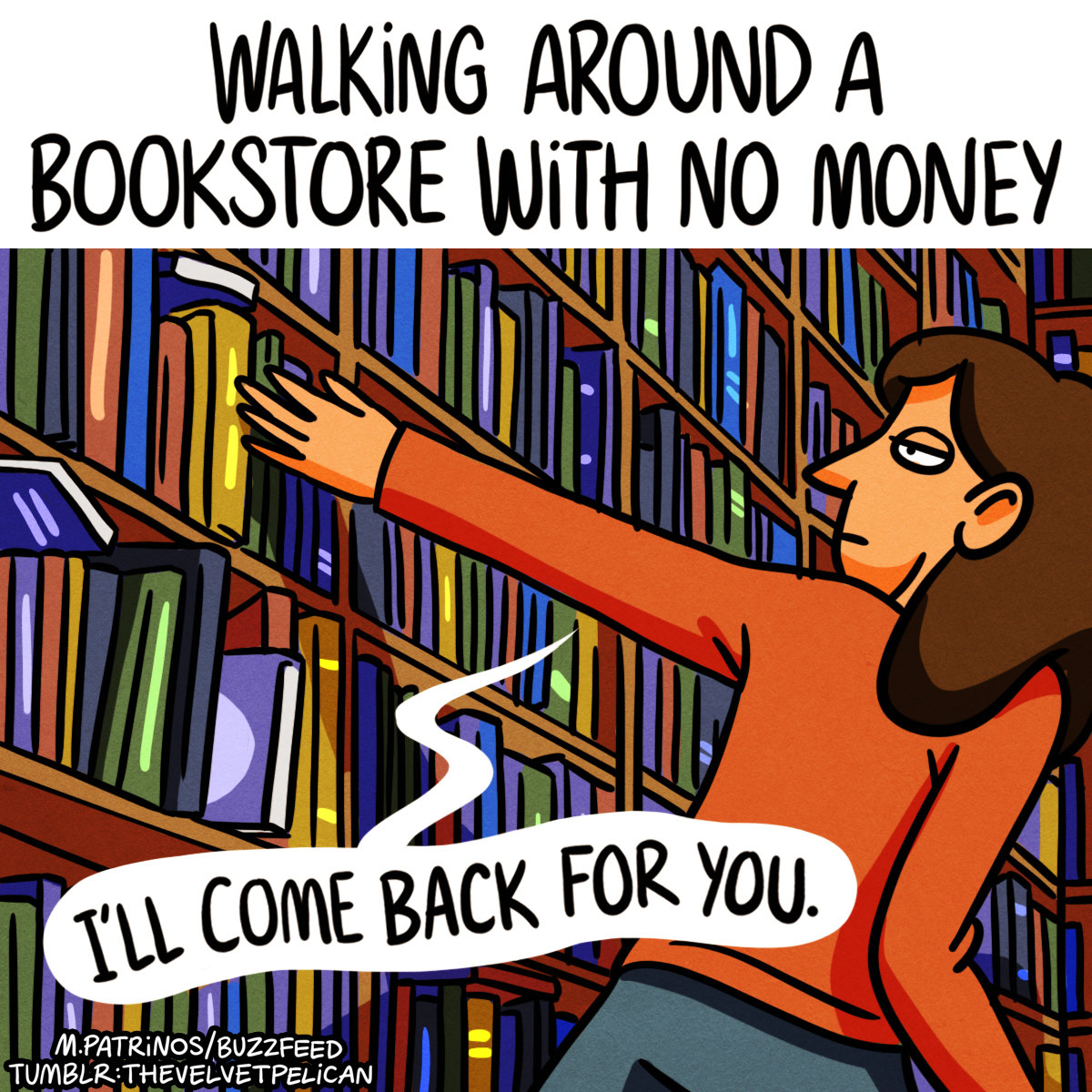 15.
Make strange purchases while impaired.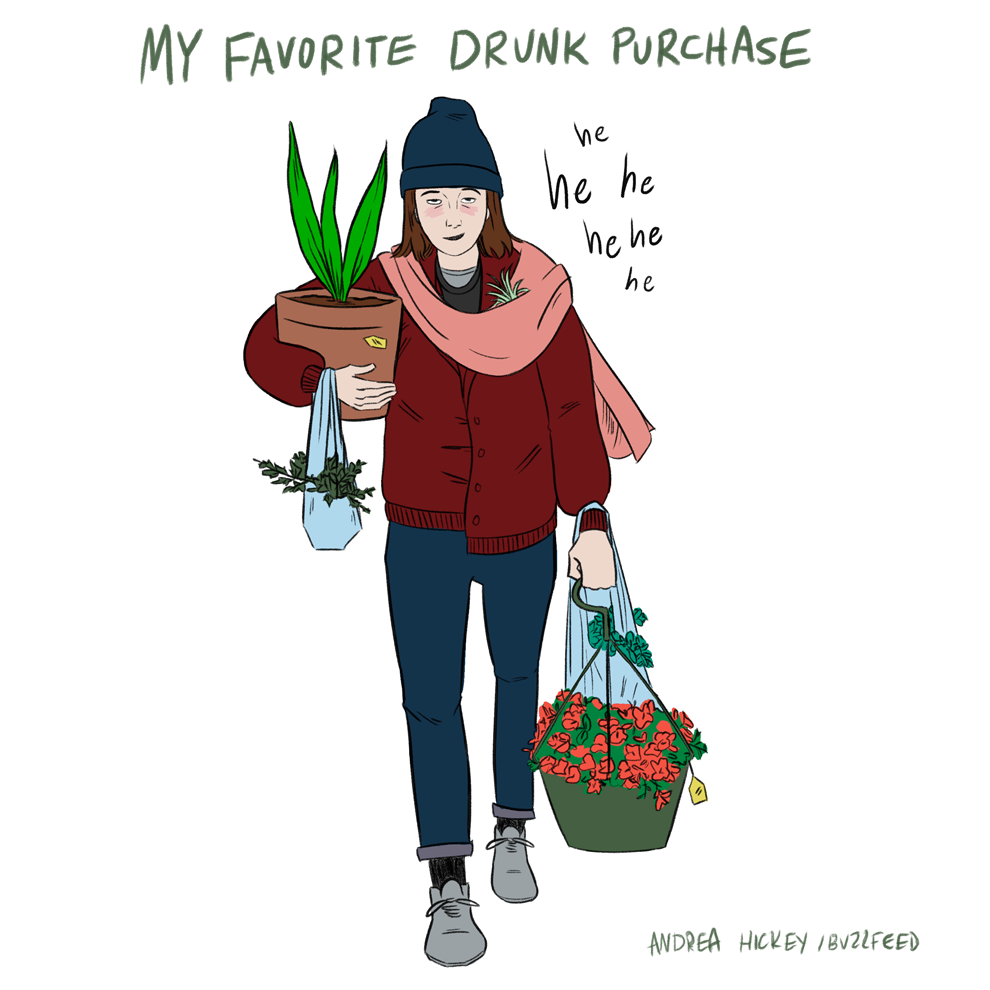 16.
Legitimately panic when hit with an unanticipated expense.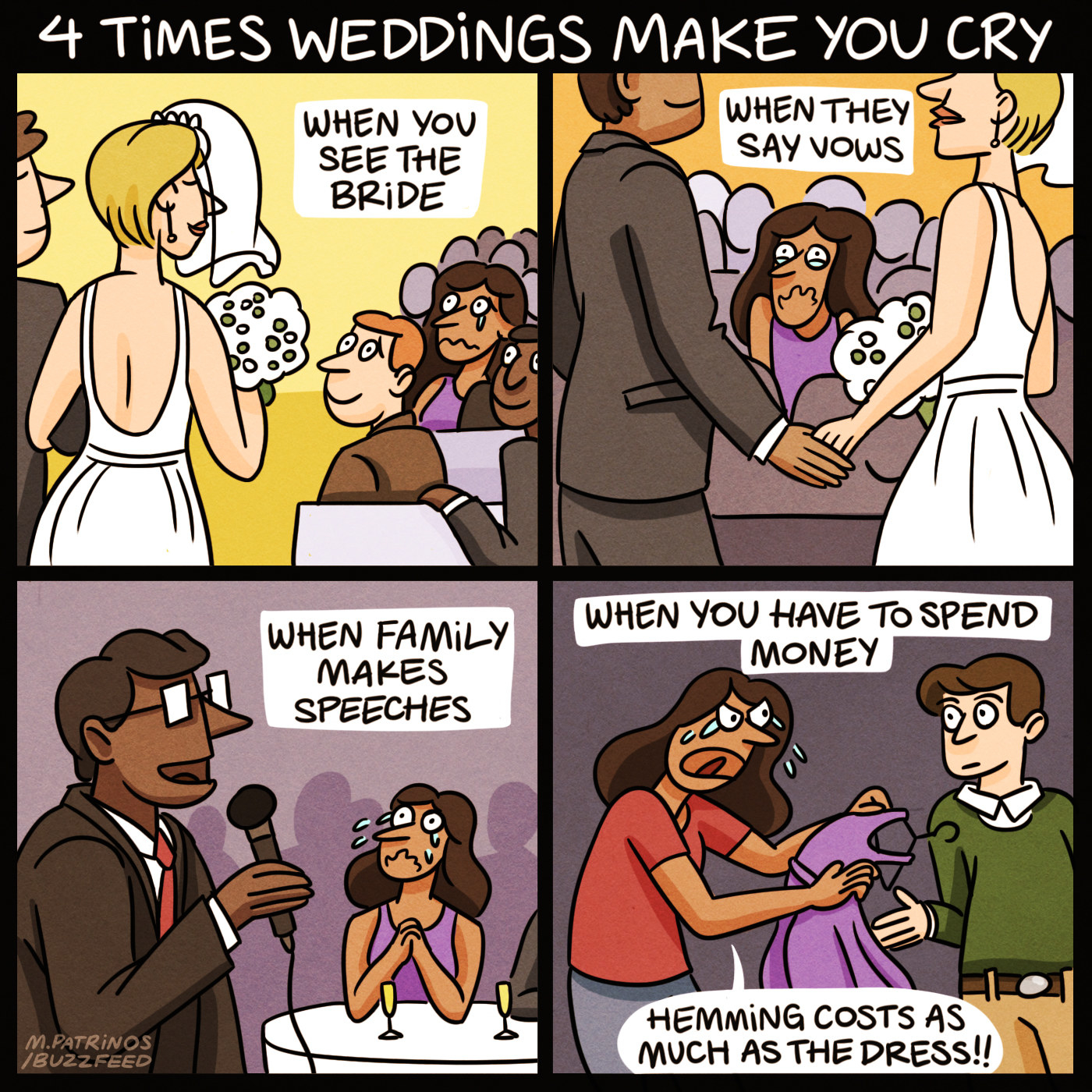 17.
Often wish you could go back in time to rectify some money-making decisions.
18.
And actually attempt to rectify those money-making decisions.