1.
Getting your hair cut can be intimidating.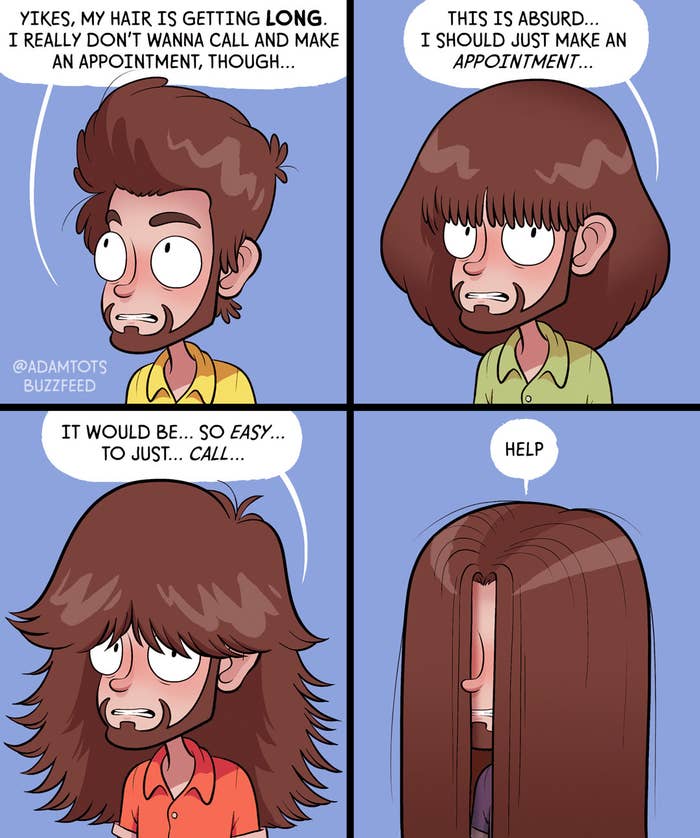 2.
Some people love haircuts, while others dread it.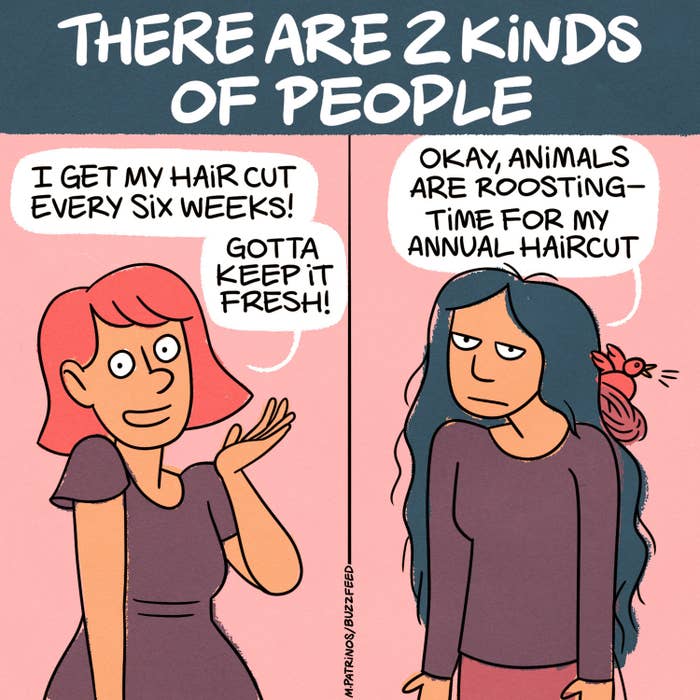 3.
Some people think they can take matters into their own hands.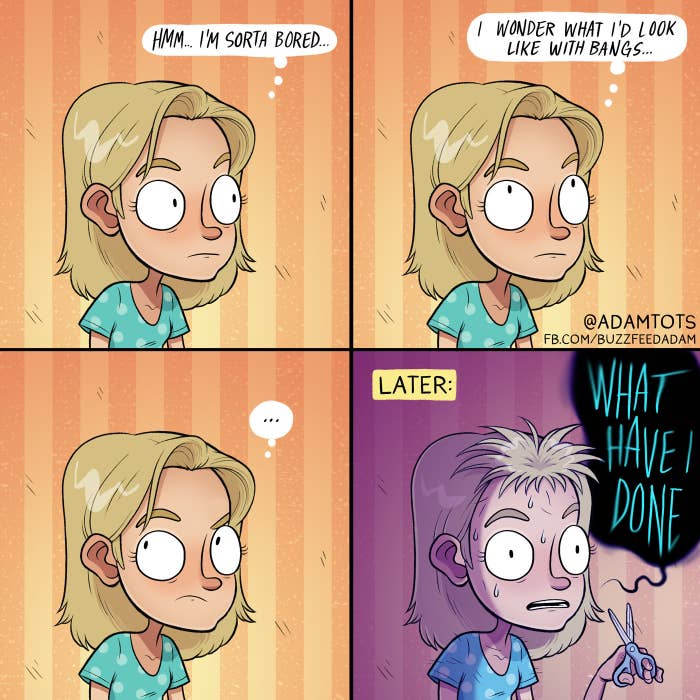 4.
But somehow when hair passes shoulder-length, cuts seem less significant.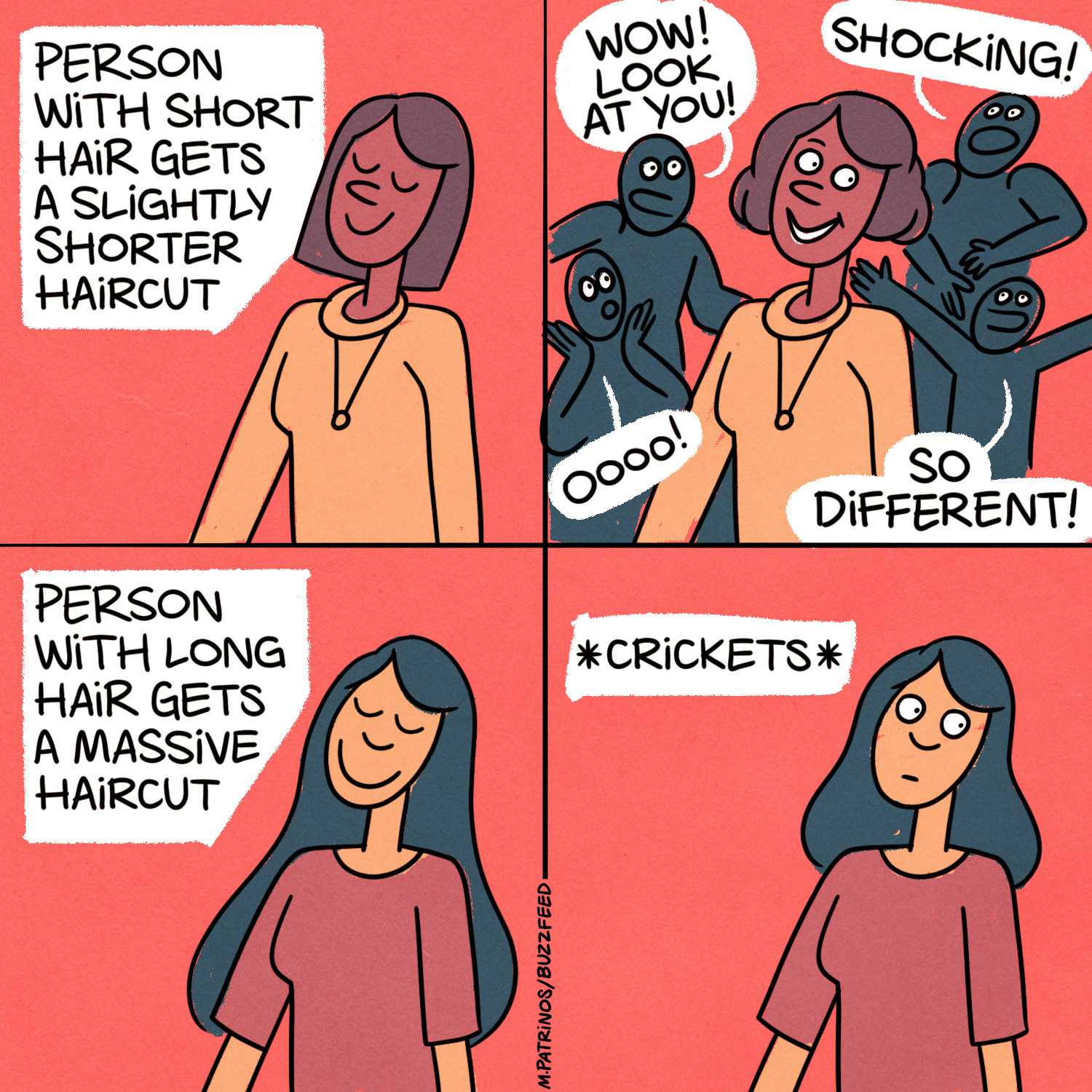 5.
The grass is always greener on the other side.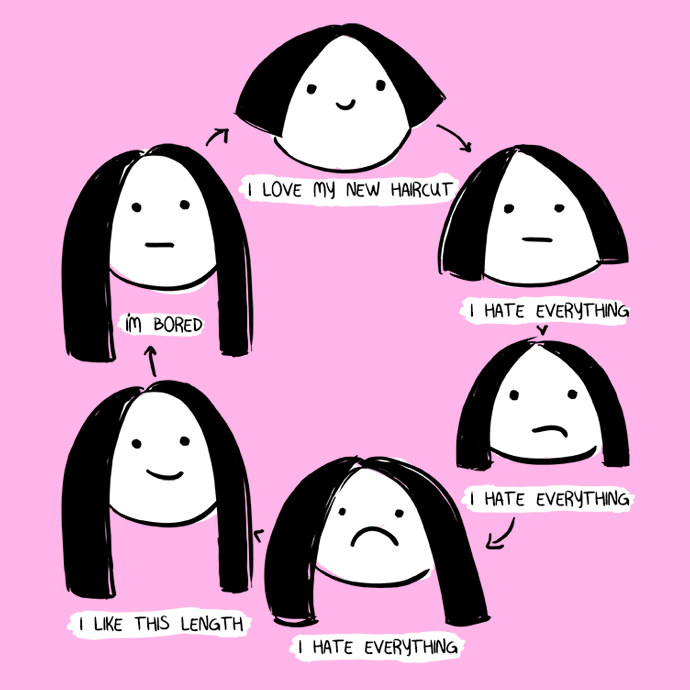 6.
You never know when you're going to be screwed on the price of a haircut.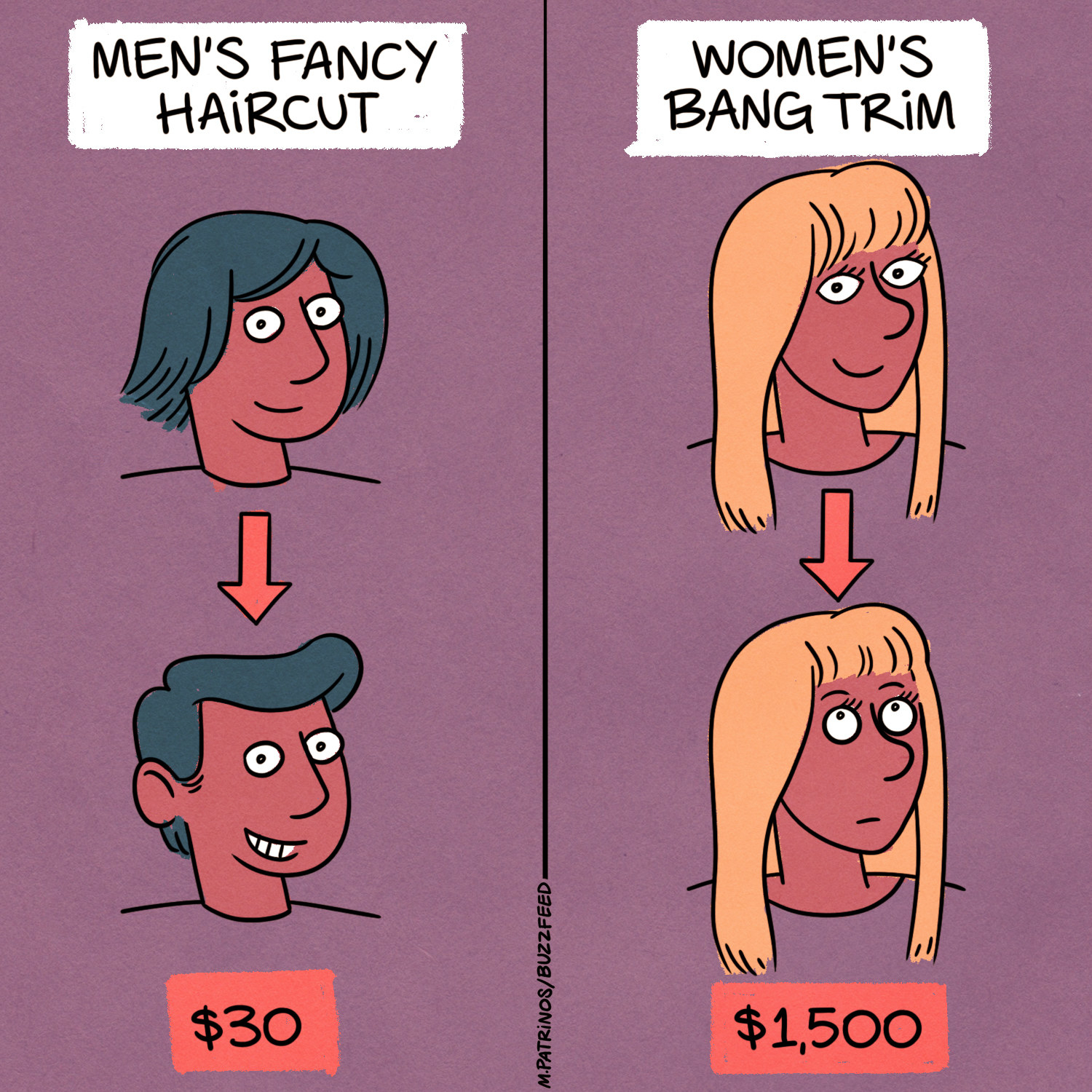 7.
You care about how it looks, but you also fear the person holding the sharp object.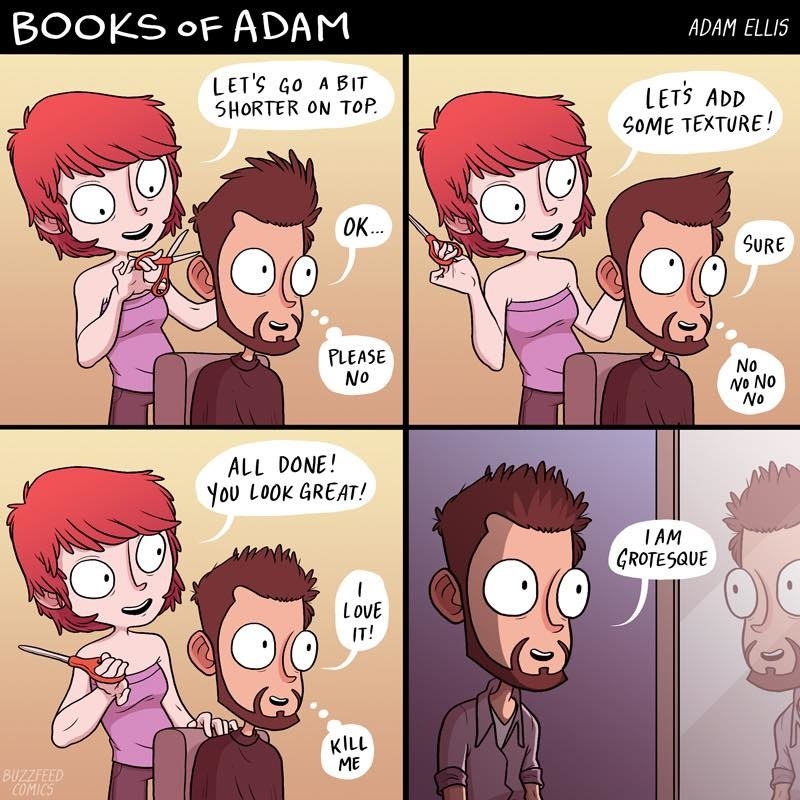 8.
If you wear glasses, you're basically putting your life in their hands.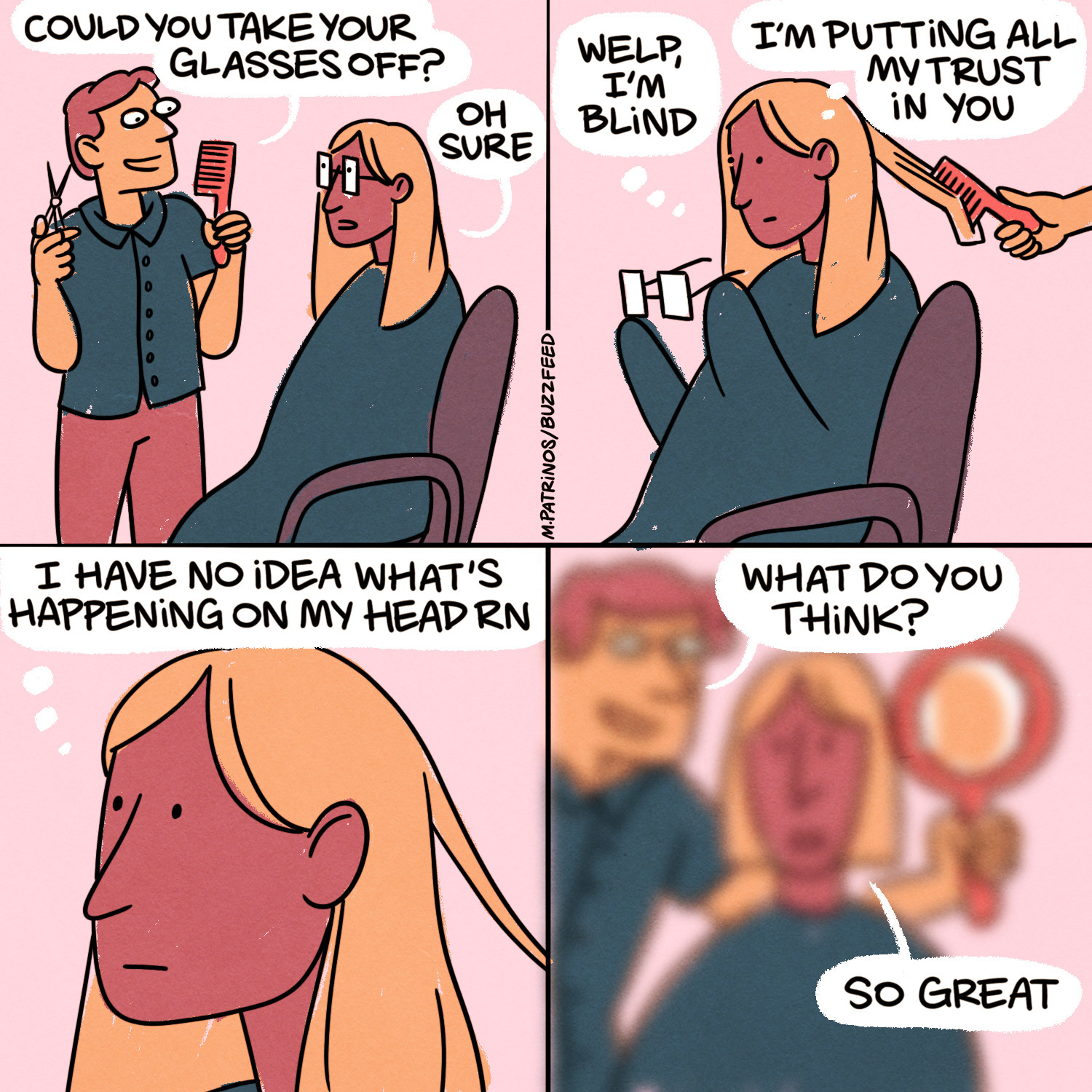 9.
Somehow after years of haircuts, you are still unclear on how long three inches is.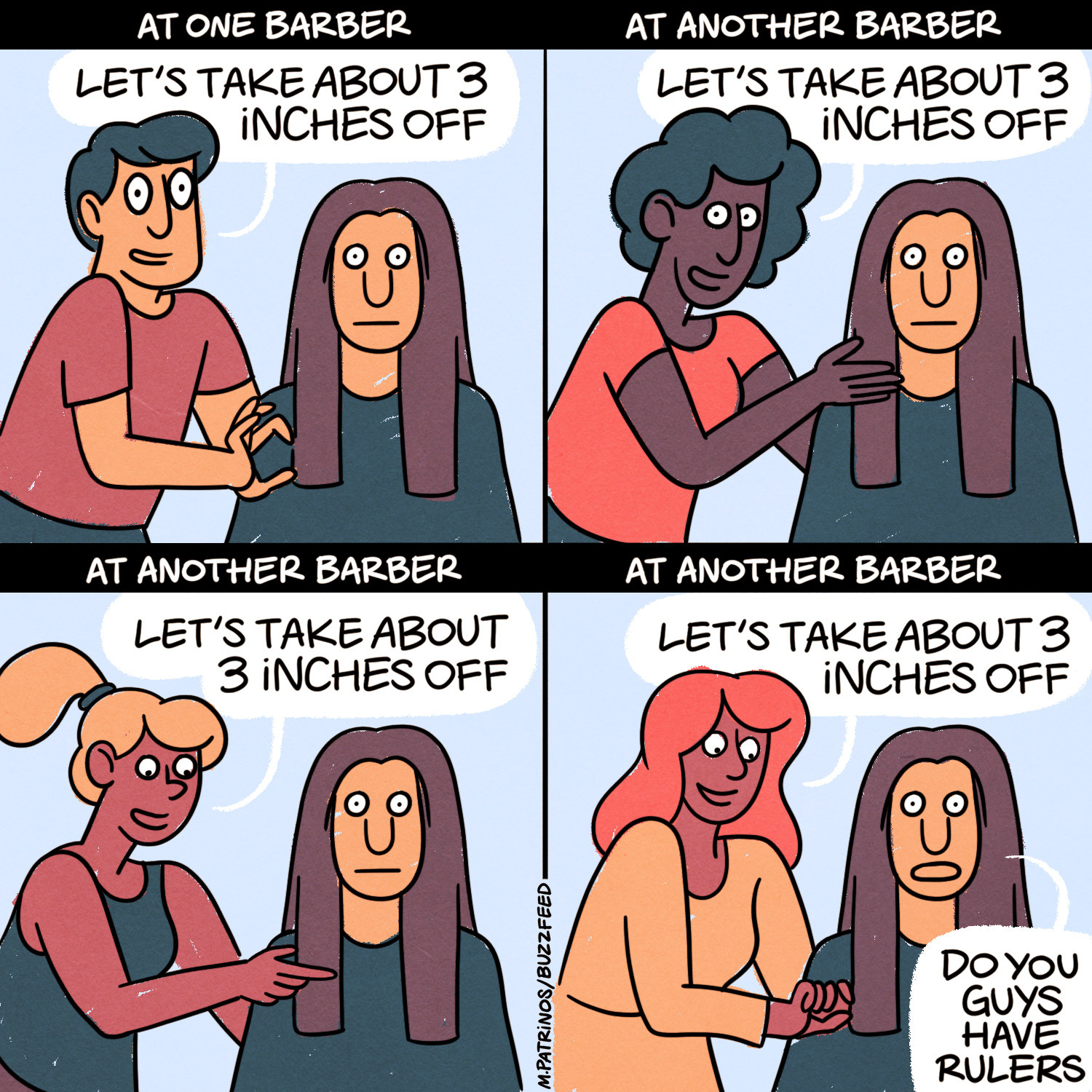 10.
You walk away with something either too long or too short.
11.
And it's impossible for anything to look good in that haircut getup.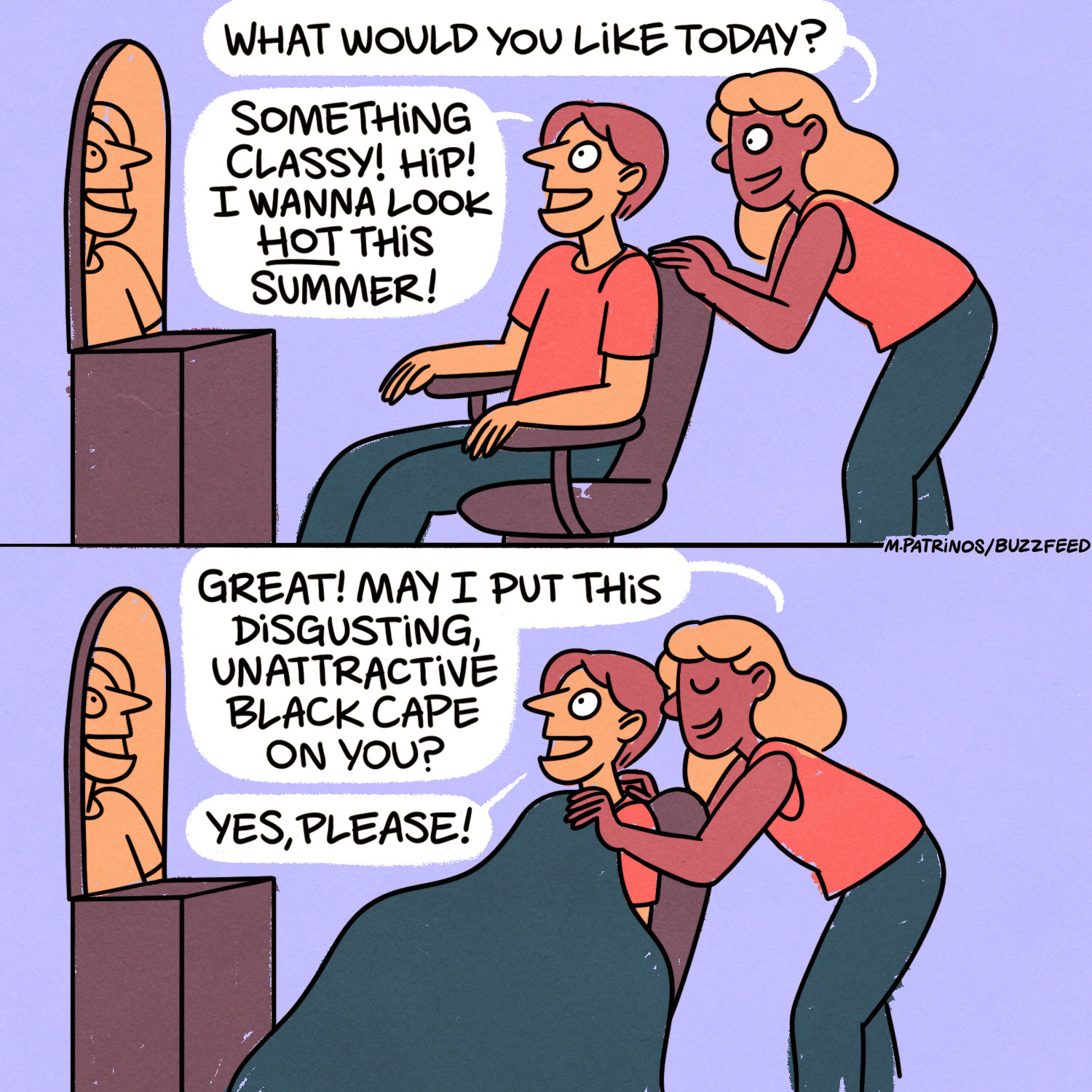 12.
Basically all you can hope for is to walk away with the least amount of remorse possible.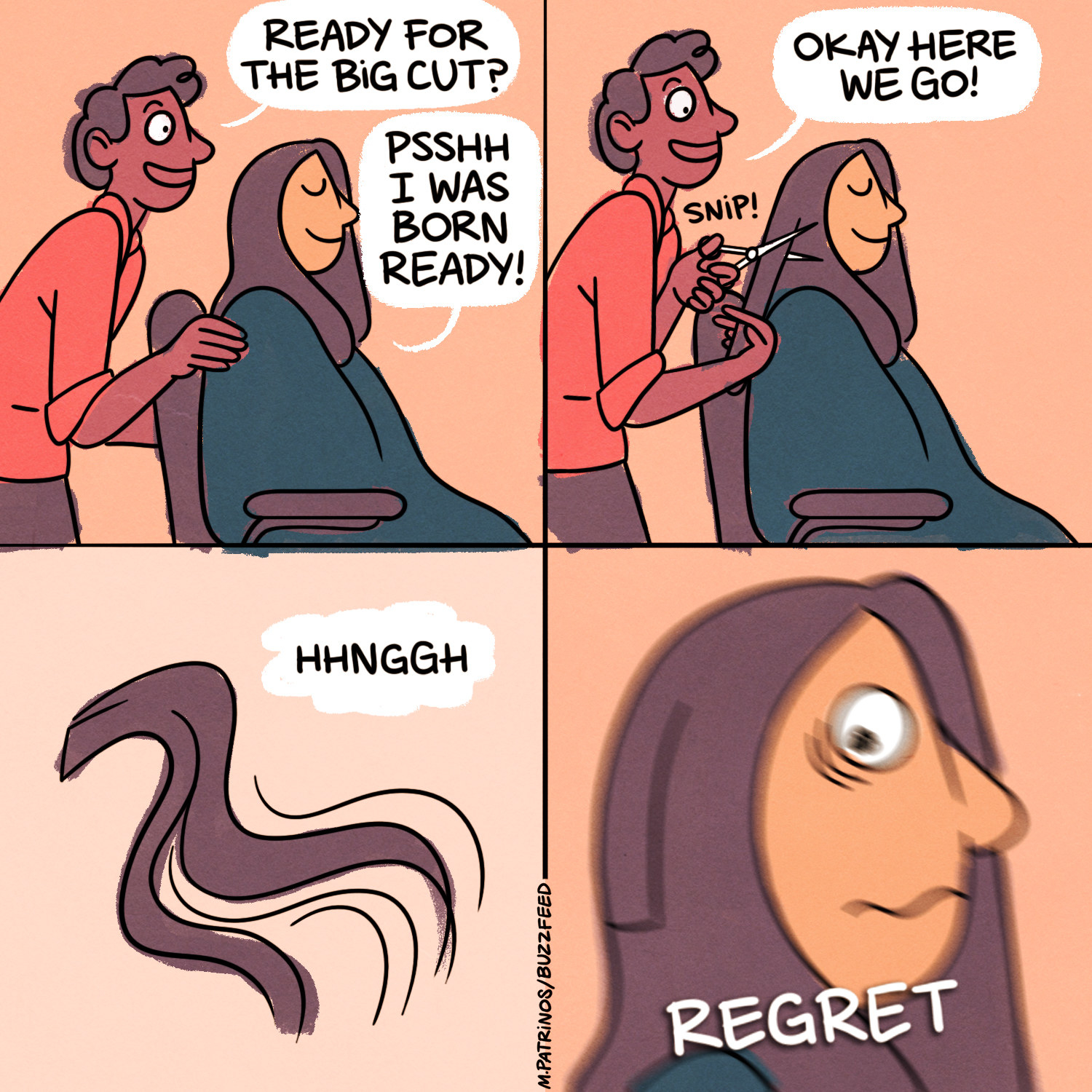 13.
And go on to enjoy your new life with a new cut.