Jacob Elordi may have said that he and Zendaya are just friends back in December, but new photos of the Euphoria stars tell a very different story.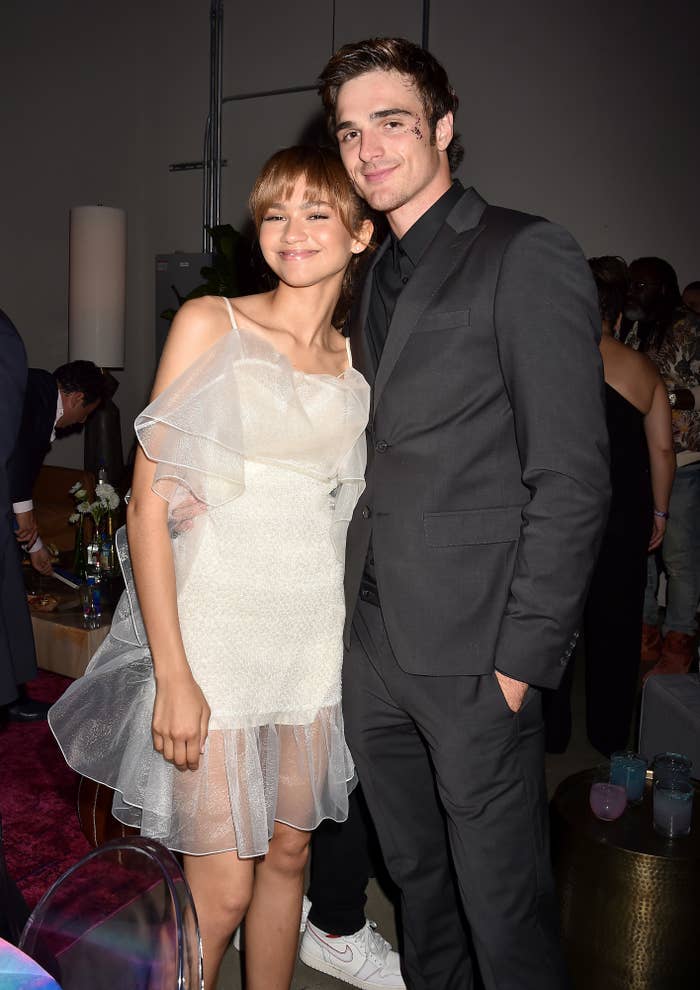 Zendaya and Jacob went on a public date in NYC, where they got juice, did some shopping, visited a piercing studio, and, oh yeah, engaged in some PDA.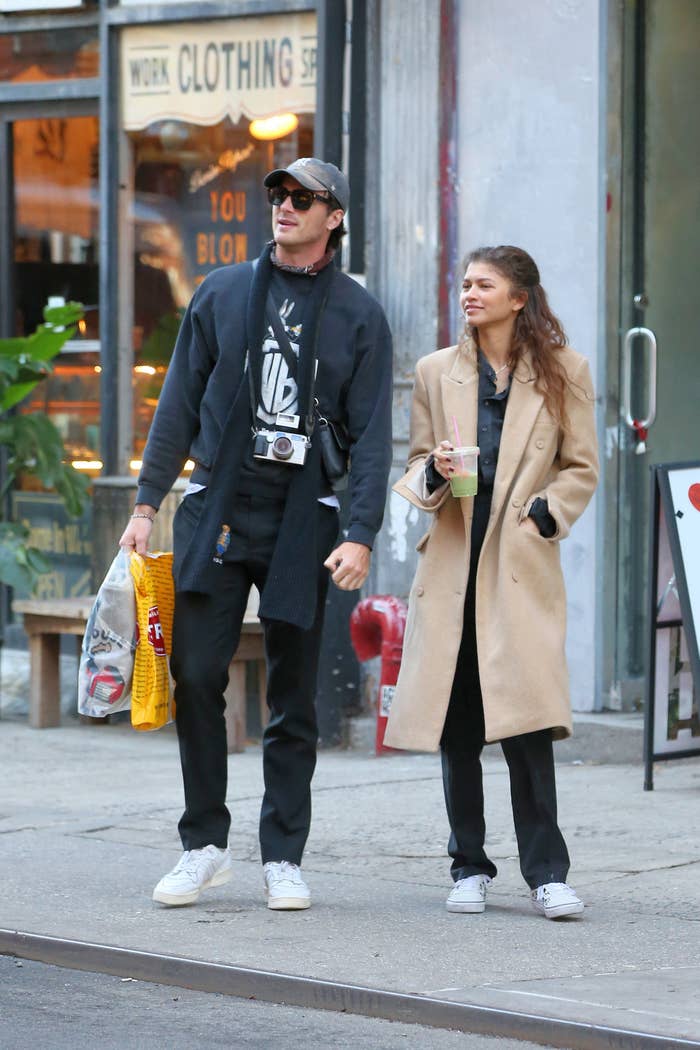 In between walking around different stores, with Zendaya looking at Jacob like this, the pair cozied up together in plain sight.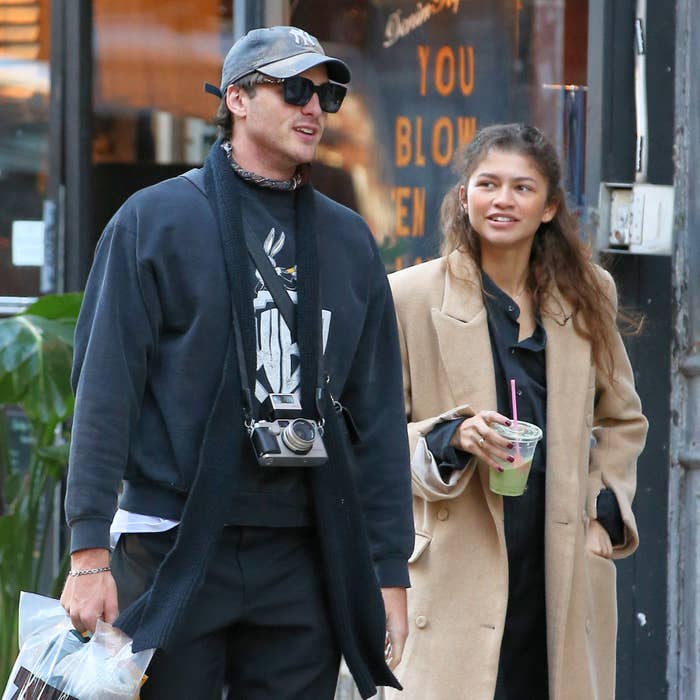 Jacob even gave Zendaya a little kiss on the head.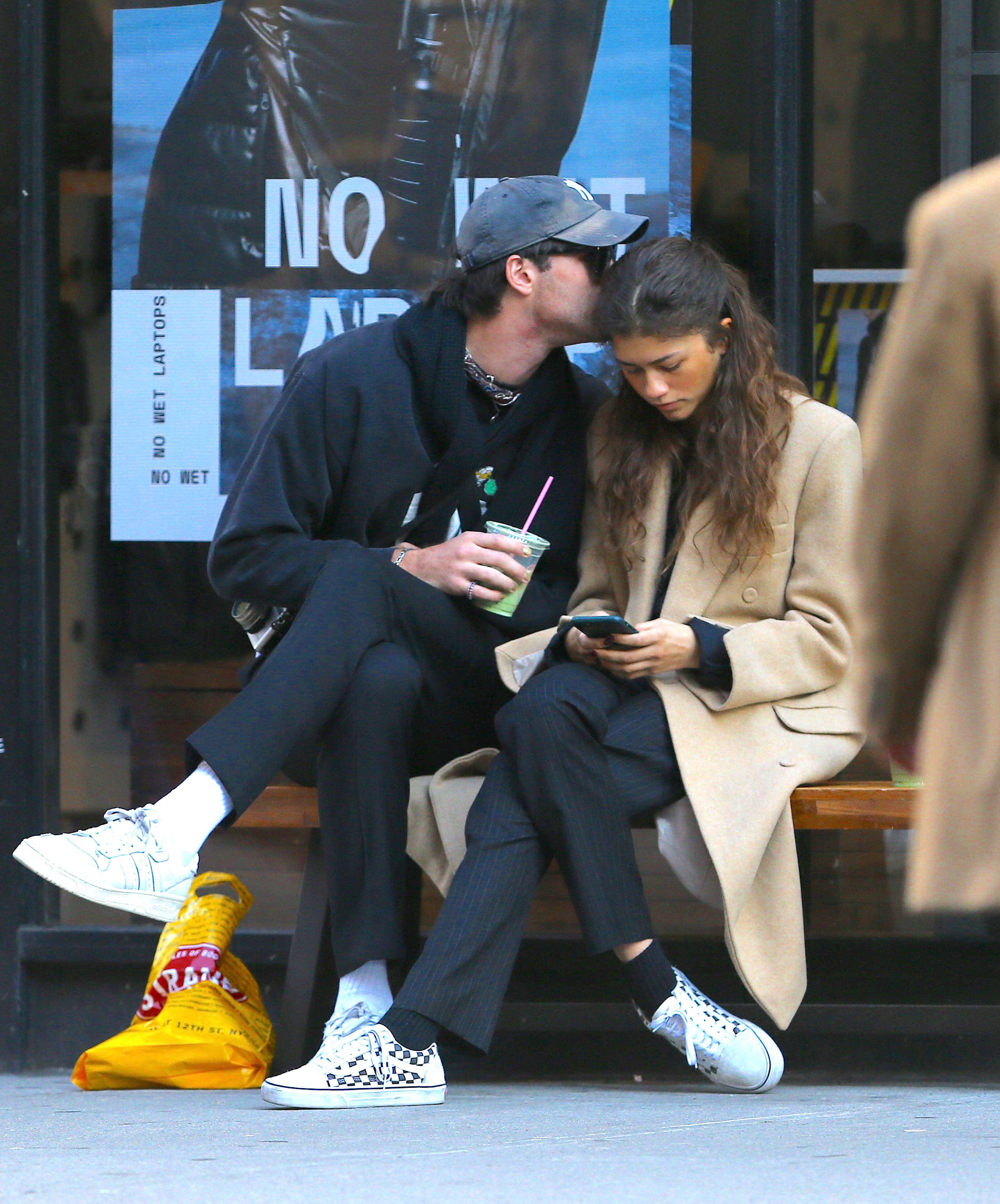 Have you ever seen Zendaya with a smile this wide??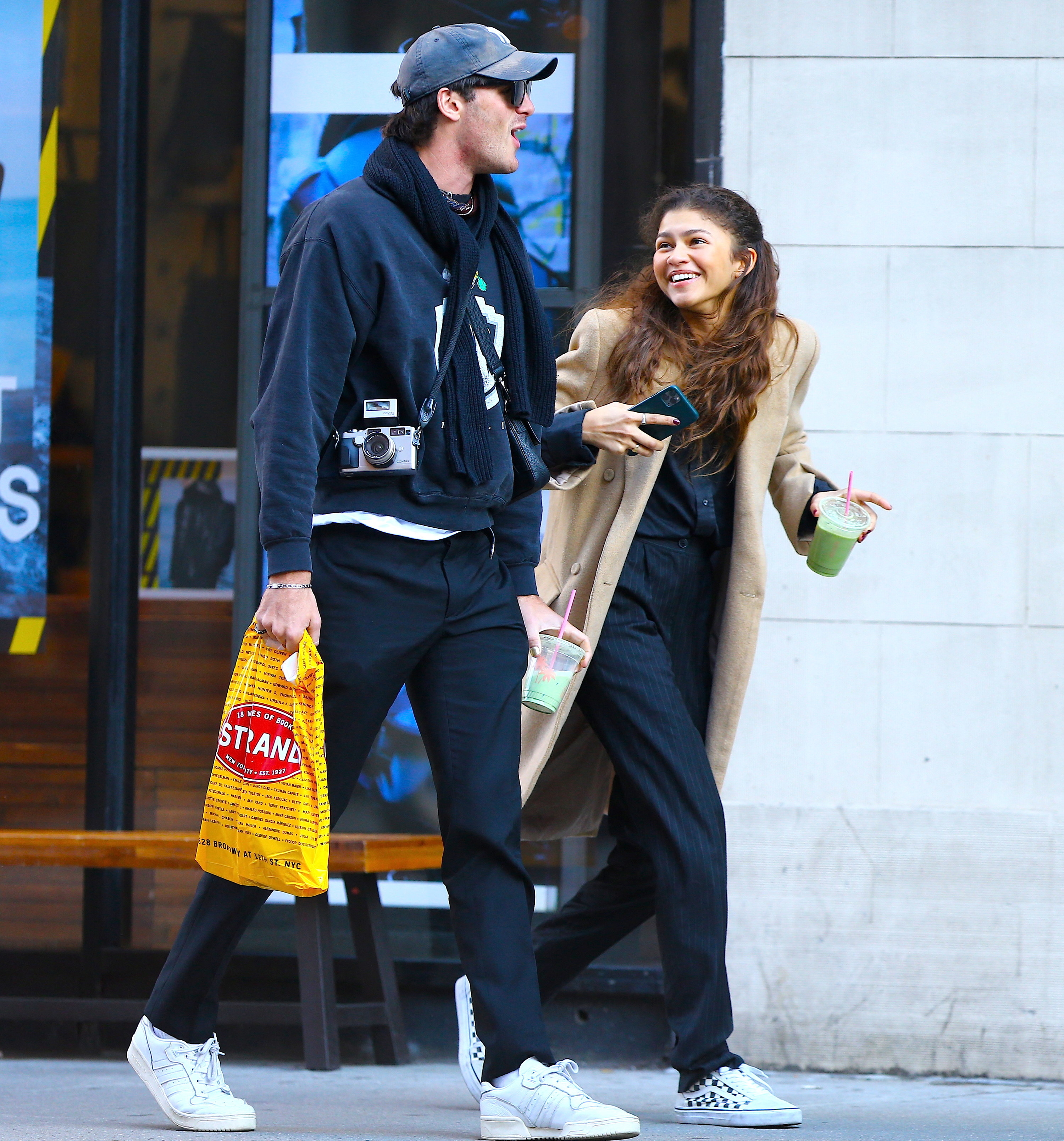 While Zendaya and Jacob have yet to share their relationship timeline, or even confirm if they are, indeed, in one, sleuths out there have been picking up on signals between them for a while now. Back in January, they looked super comfortable together at the American Australian Association Arts Awards.
There's also the fact that Jacob and Zendaya stumbled into a random person's photo in Greece over the summer, which first sparked romance rumors.
Regardless of their relationship status, their fans couldn't be happier to see this development.
Love to see the love between these two!