Zayn Malik and Gigi Hadid have been in full-on nesting mode since welcoming their first child, a baby girl. See: their very wholesome first date night — a meal cooked by Gigi — while Oma Yolanda Hadid babysat.
But today, they ventured into the world and, while doing so, Zayn unveiled a new look: The new dad got a quarantine makeover and it was hard to miss.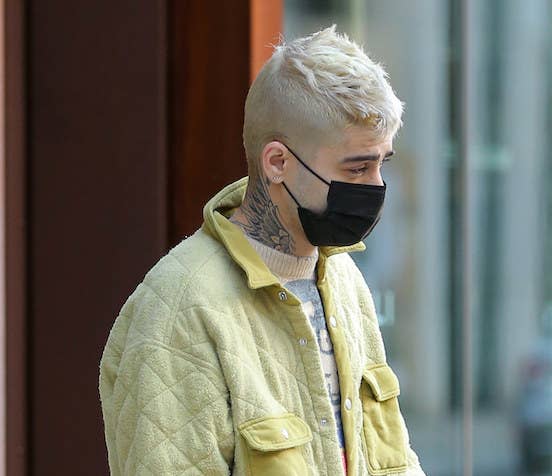 Zayn has platinum blonde hair again, and matched it with the rest of his yellow outfit, from the jacket to the shoes.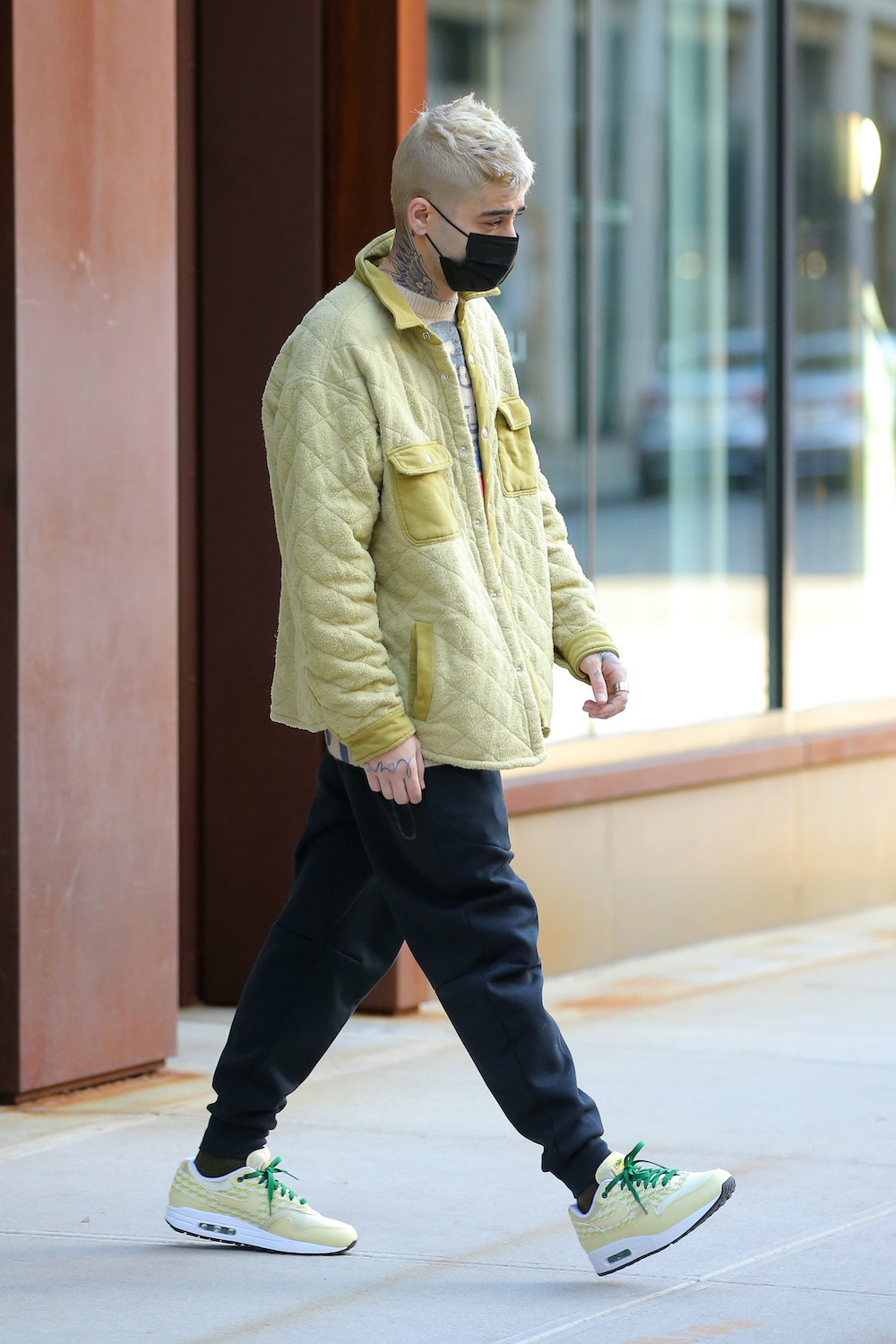 A couple of years ago, the music artist experimented with platinum blonde hair and a platinum blonde beard. It was a lot of look!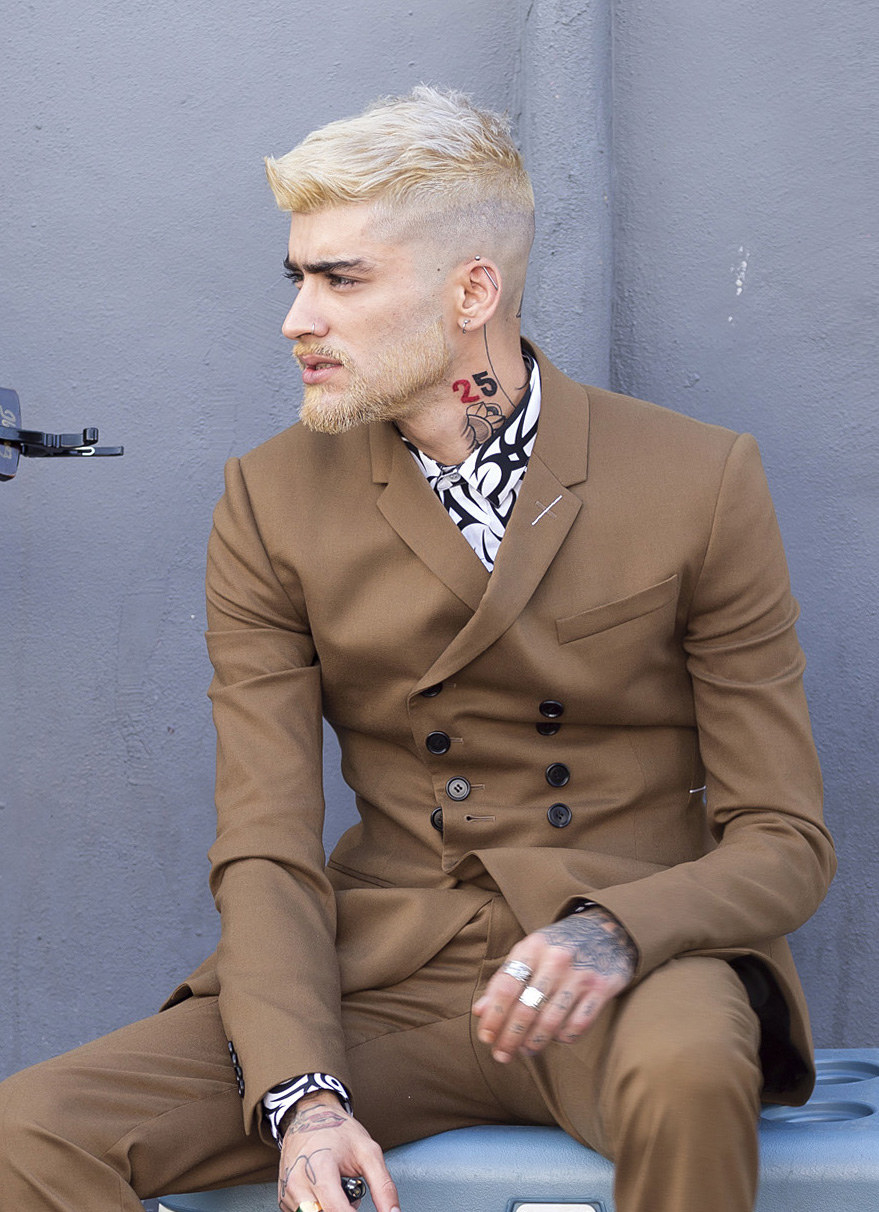 This time, though, Zayn ditched the beard — from what you can see outside of his mask.
It's a new look for a new era, which Zayn is absolutely loving right now. "To try [to] put into words how I am feeling right now would be an impossible task," he wrote after the birth of his daughter. "The love I feel for this tiny human is beyond my understanding."