When Joaquin Phoenix's name came up on a recent installment of The Wendy Williams Show, things quickly took a turn.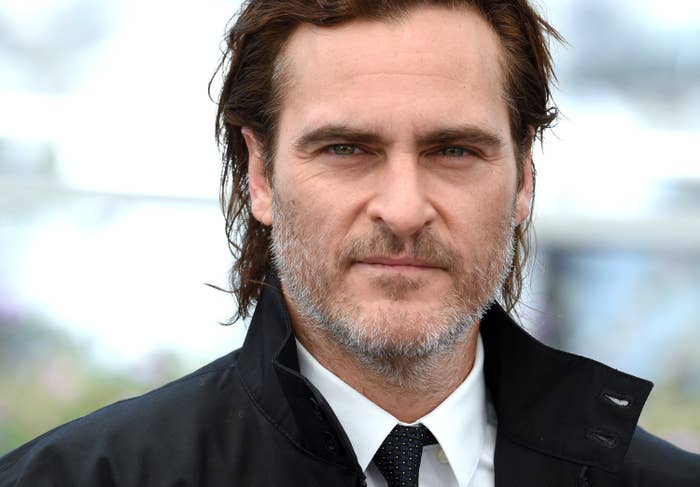 But it was during a conversation about Beyoncé's notable decision to not rise for Joaquin Phoenix's standing ovation when Wendy went on a tangent about the Joker actor. "In my universe, who is Joaquin Phoenix?" she asked.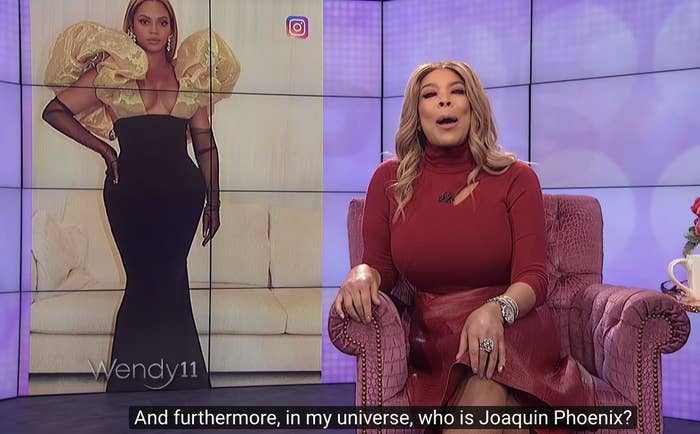 Wendy then proceeded to talk about how hot she thinks Joaquin is: "By the way, I think I've shared this with you before: I find him oddly attractive. He played that Johnny Cash. It wasn't Reese [Witherspoon] who kept me. It was him."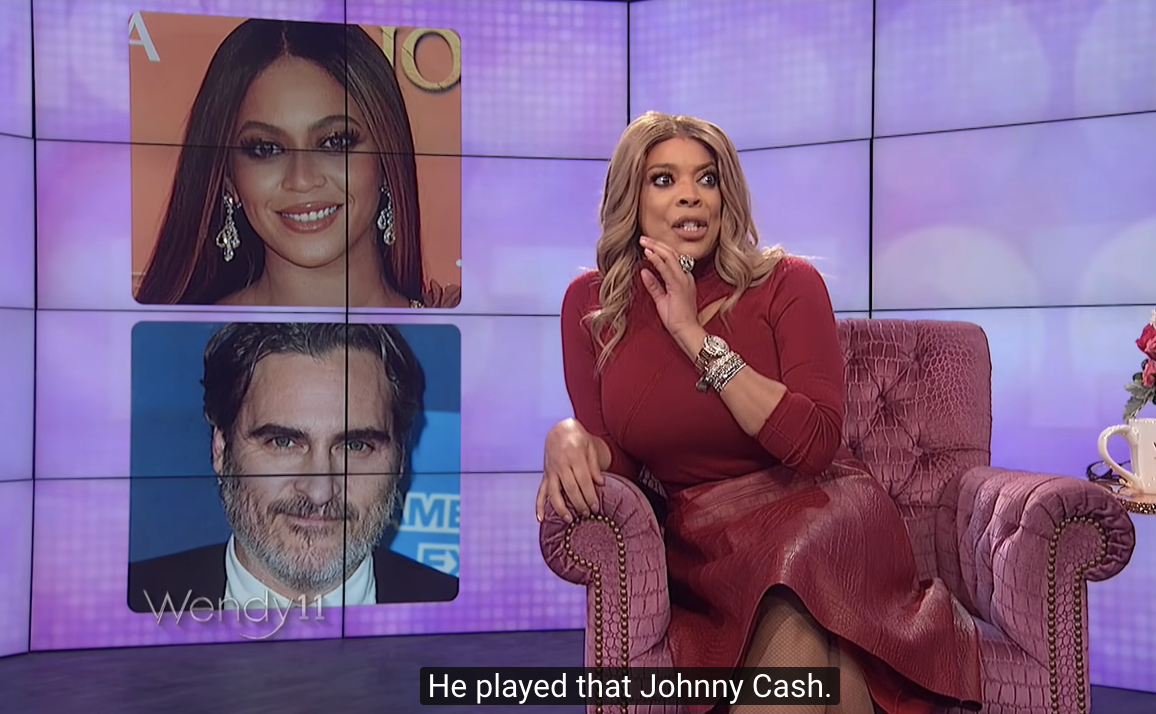 "This right here, I don't know anything about this," she joked, pointing to a still from Joker.
"He knows how to transform. When he shaves this off," she said, referring to his beard, "the way he looks at you...he's got that good nose..."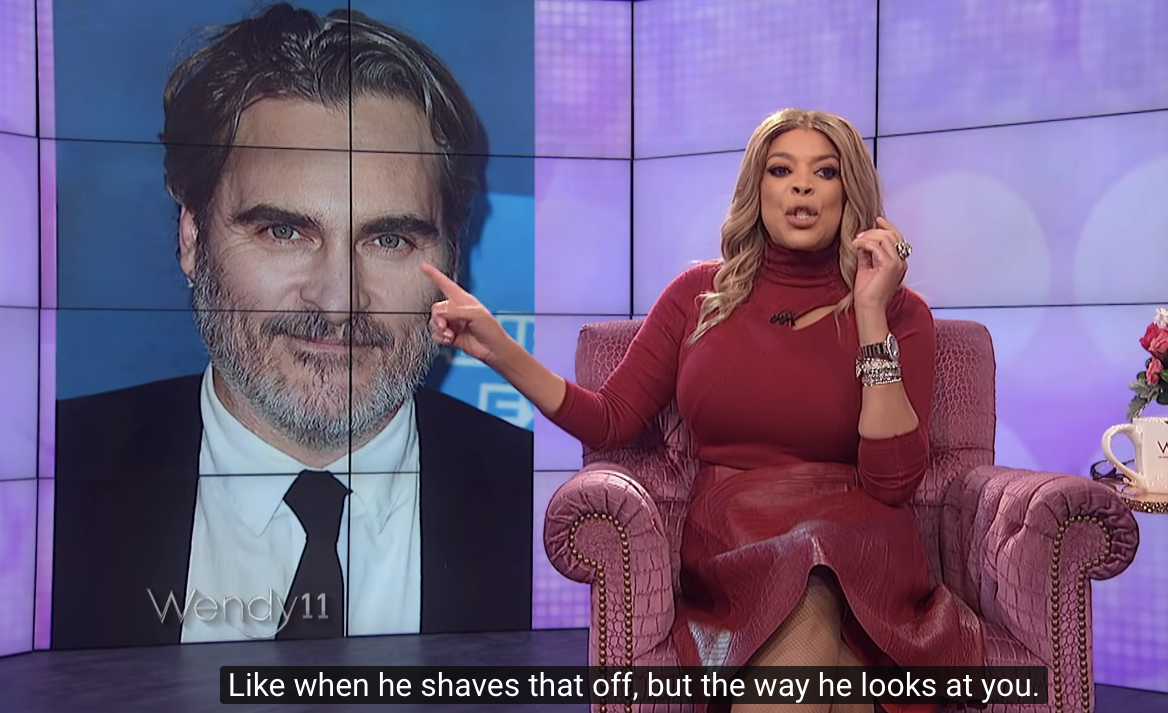 That's where Wendy veered off course: "He's got that, what do you call it? Cleft lip. I find that to be very attractive," she said, while making a mocking gesture.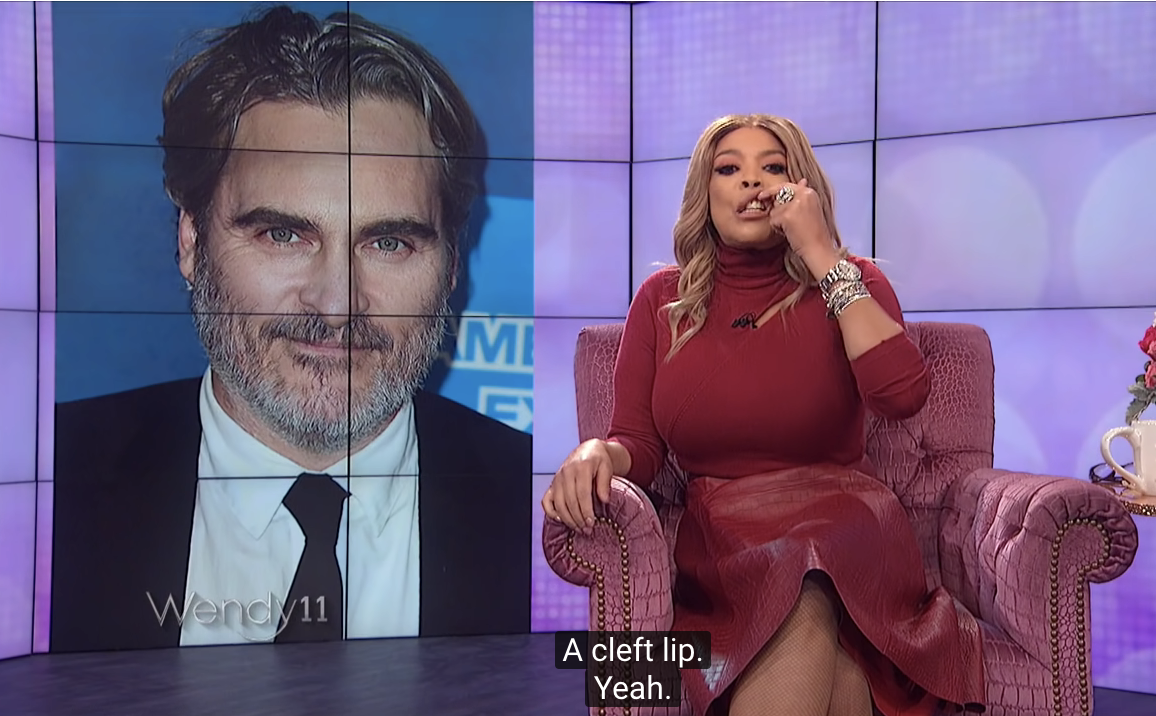 No, Wendy, just no.
It didn't take long after the clip aired for people on Twitter to start calling out the talk show host for the offensive joke.
People are waiting for an apology.
And a donation to a cleft lip and palate charity.
Wendy has yet to respond.
Update: Wendy apologized and shared that her show will be donating to the cleft lip and cleft palate nonprofits Operation Smile and American Cleft Palate-Craniofacial Association.