I know what you're thinking: Does Vanessa Hudgens actually have a twin? Or, how else does she find the time to be in so many Netflix Christmas movies?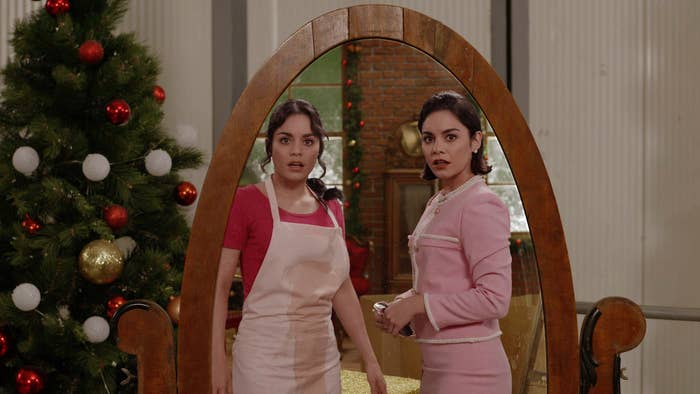 Just after landing a sequel for The Princess Switch, in which she'll be playing three (yes, three) versions of herself, Vanessa has a new trailer out for another Netflix Christmas movie.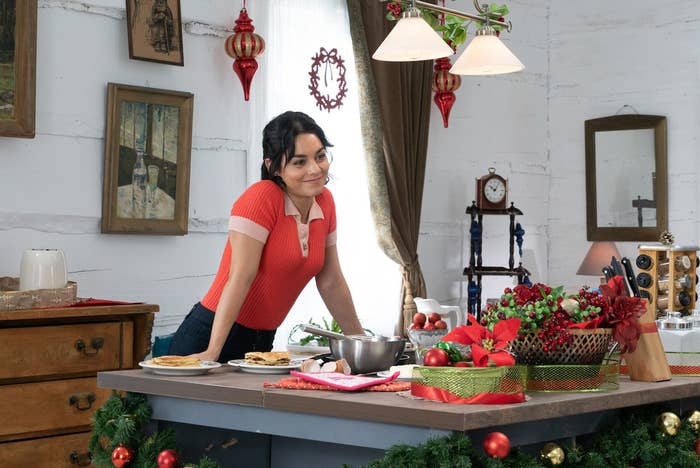 In the film, Vanessa's character Brooke, a science teacher who's lost hope for love, ends up crossing paths with an actual knight, Sir Cole, played by Josh Whitehouse.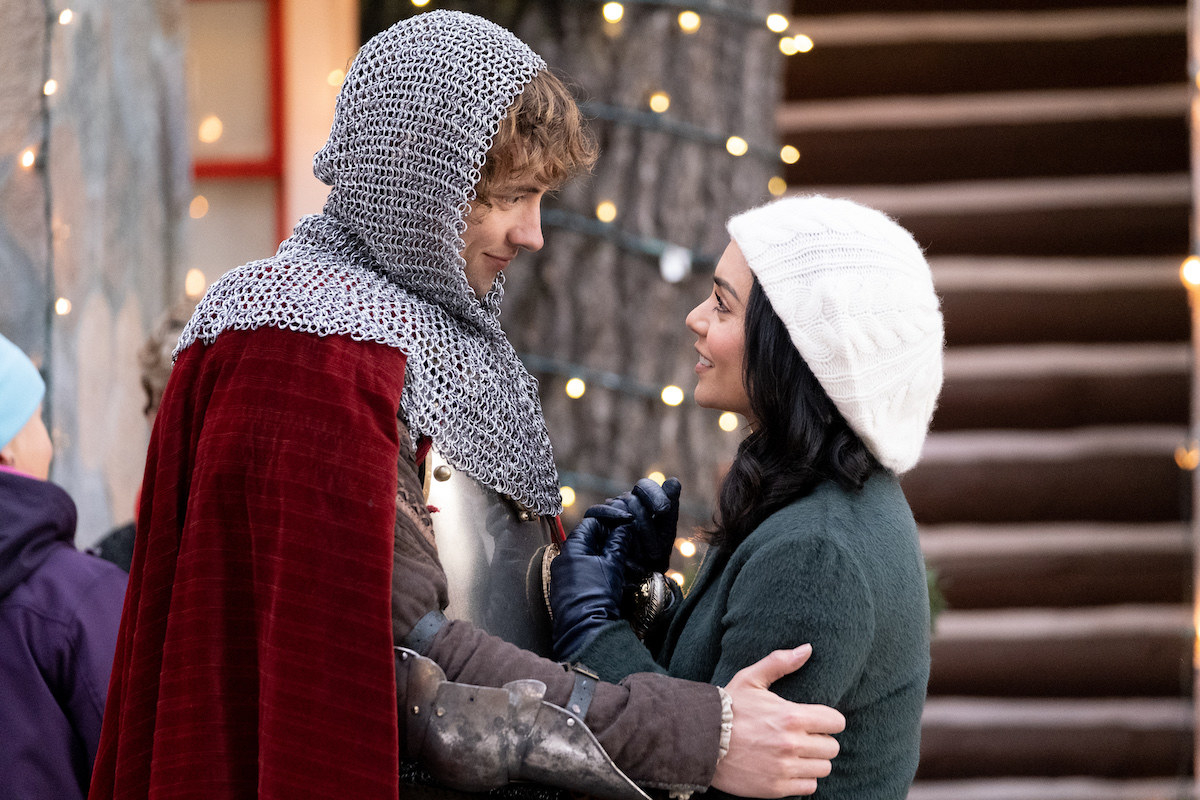 Brooke hits Cole with her car after a sorceress has sent him to Brooke's humble Ohio town in our present year. Yes, this is basically a new take on Enchanted.
"We all grow up fantasizing about finding true love with a knight in shining armor and living happily ever after — but that's all it is: Fantasy," Brooke says.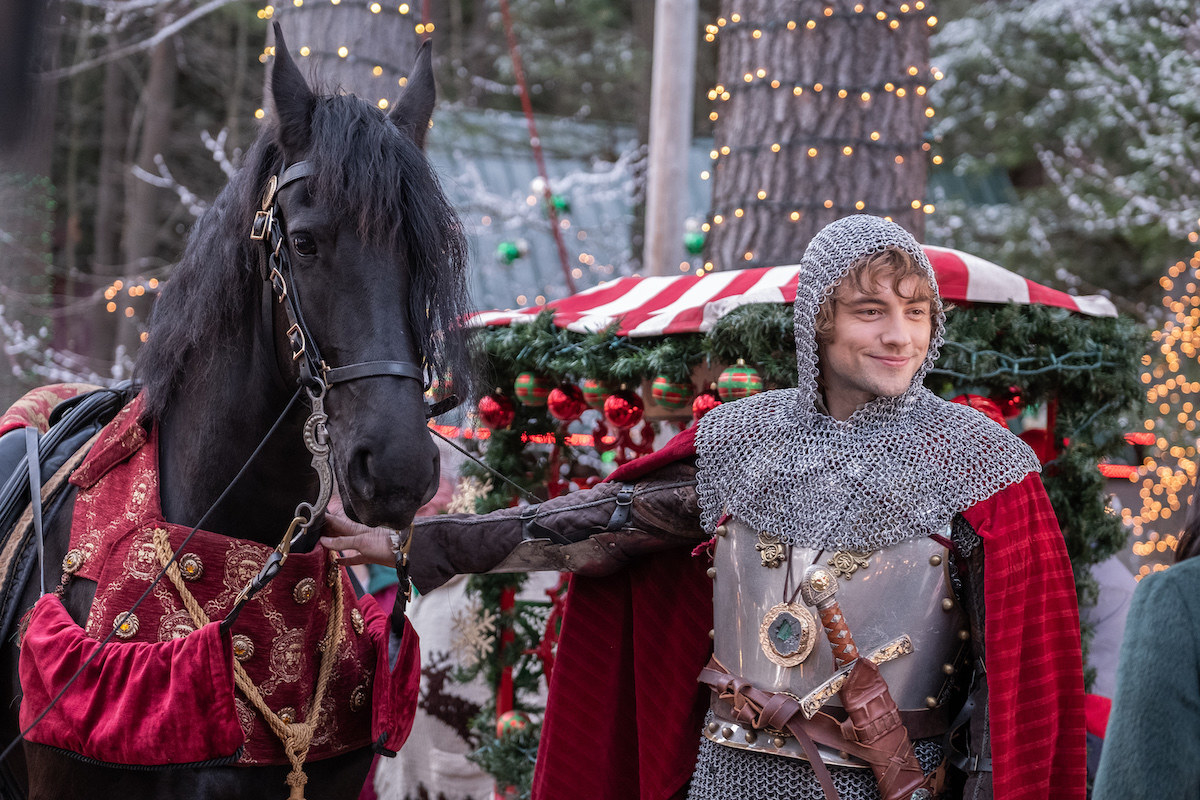 Well, Brooke decides to help Cole "until his memory comes back," and their dynamic quickly changes.
Sure enough, she starts to believe his story about just wanting to get back home — just as they fall for each other.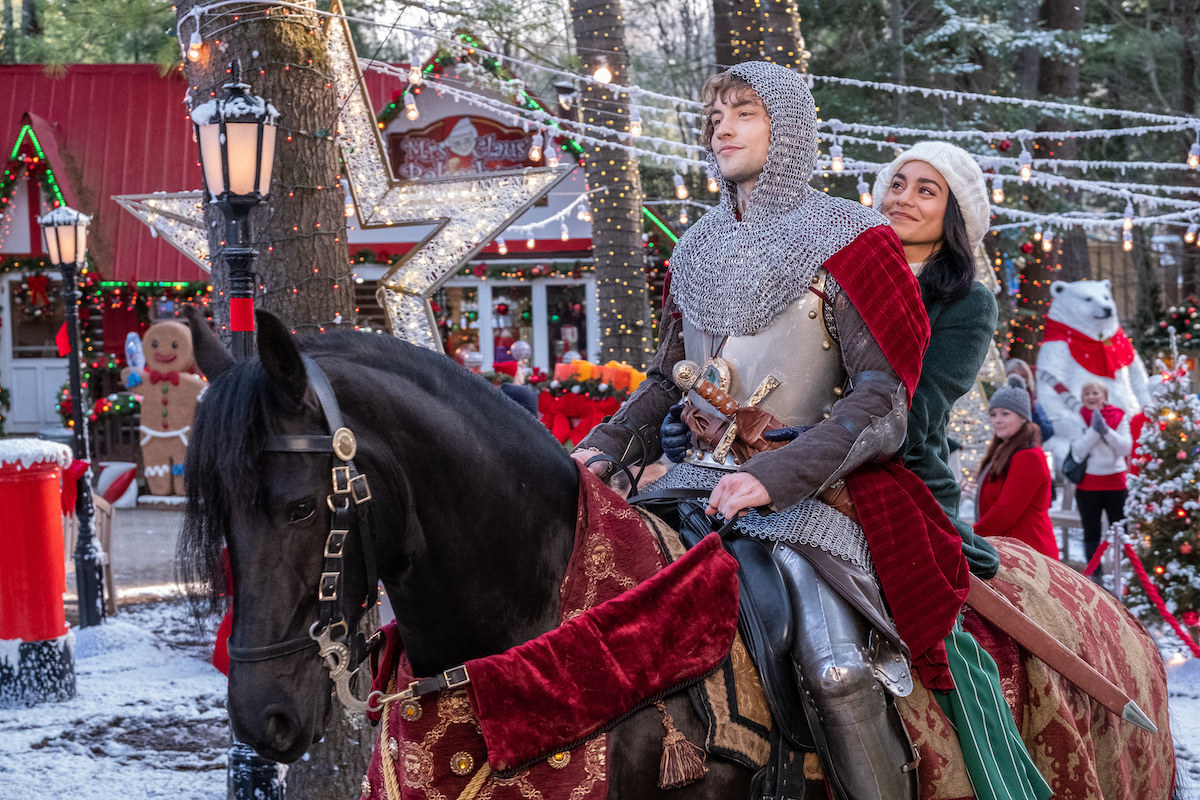 "Wherever you are is the only place I want to be," he tells her, "But no one can control their own destiny."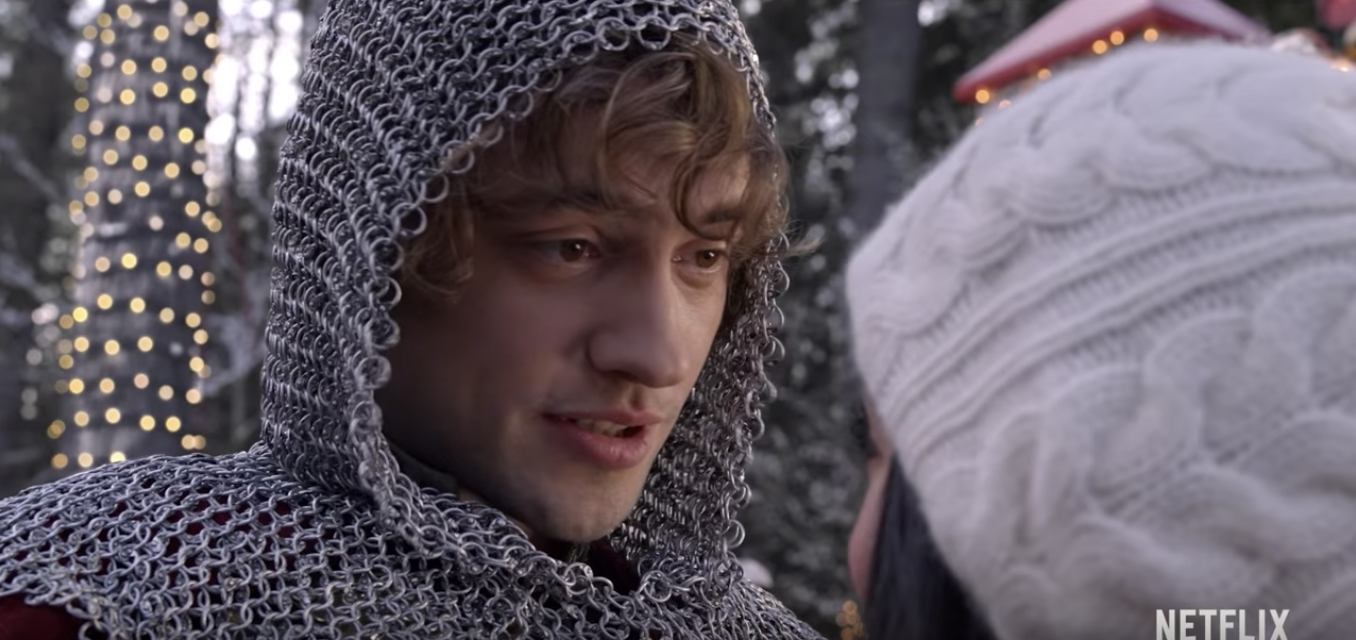 So, yeah, grab some tissues and hot cocoa because you now have plans when The Knight Before Christmas hits Netflix on Nov. 21.