There was one standout meme from the Super Bowl LIV, and we have Shakira to thank for it.
Before Jennifer Lopez joined her onstage for the halftime show, there was one particular highlight: the, um, very interesting thing she did with her mouth.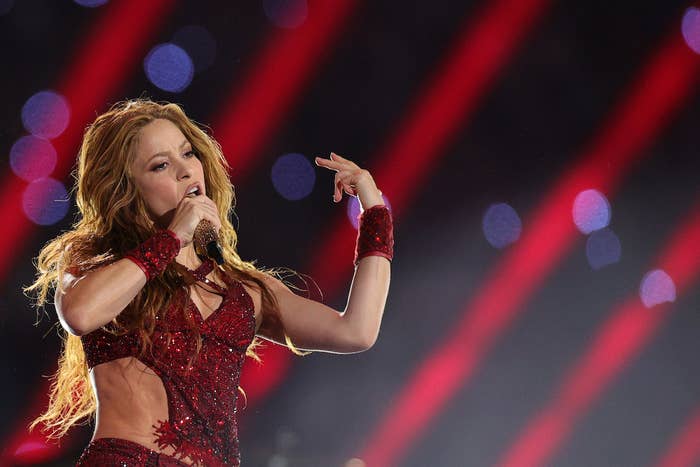 Here's a look at it:
Within seconds, many people hopped on Twitter to make sense of the moment — and praise it.
But some people were confused by what exactly was happening with Shakira.
Obviously they've never heard of "ululation," the high-pitched sound that comes from moving your tongue back and forth really quickly, which is an expression of joy for various cultures.
Or a zaghrouta:
As some noted, this isn't the first time Shakira has done this vocal expression.
But that didn't stop much of the internet from making the moment a meme.
Consider it one more reason that this year's halftime show was iconic.