It feels like we've all aged 1,000 years since Machine Gun Kelly released his "Bloody Valentine" video back in May, but one thing hasn't changed since then: his chemistry with Megan Fox.
When the video was released — after photos surfaced of the pair (and co-stars of the upcoming Midnight in the Switchgrass) hanging out — Megan's then-newly estranged husband Brian Austin Green had confirmed that she and MGK were just friends.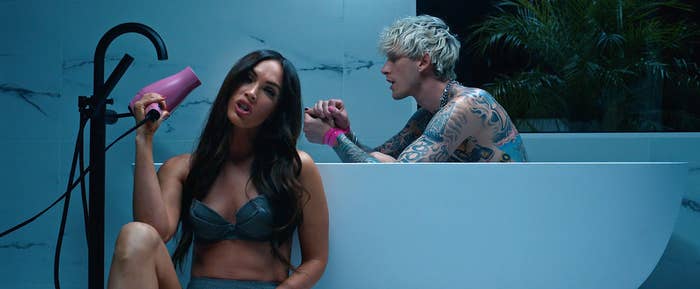 "I've never met him, but Megan and I talked about him and they're friends at this point," Brian said during his
Context podcast
. "And from what she's expressed, he's a really just nice, genuine guy. I trust her judgment. She's always had really good judgment." Brian also added: "I don't want people to think that [they] are villains or I was a victim in any way with any of this — because I wasn't. This isn't something new for us. This is something new for people to experience and hear about in the press ... but it's not new for us."
She and Brian have clearly moved on.


Well, now, it appears that Megan and MGK are definitely more than friends. In the wake of her separation from Brian — who was just spotted hanging out with Courtney Stodden — Megan made her PDA debut with Machine Gun Kelly.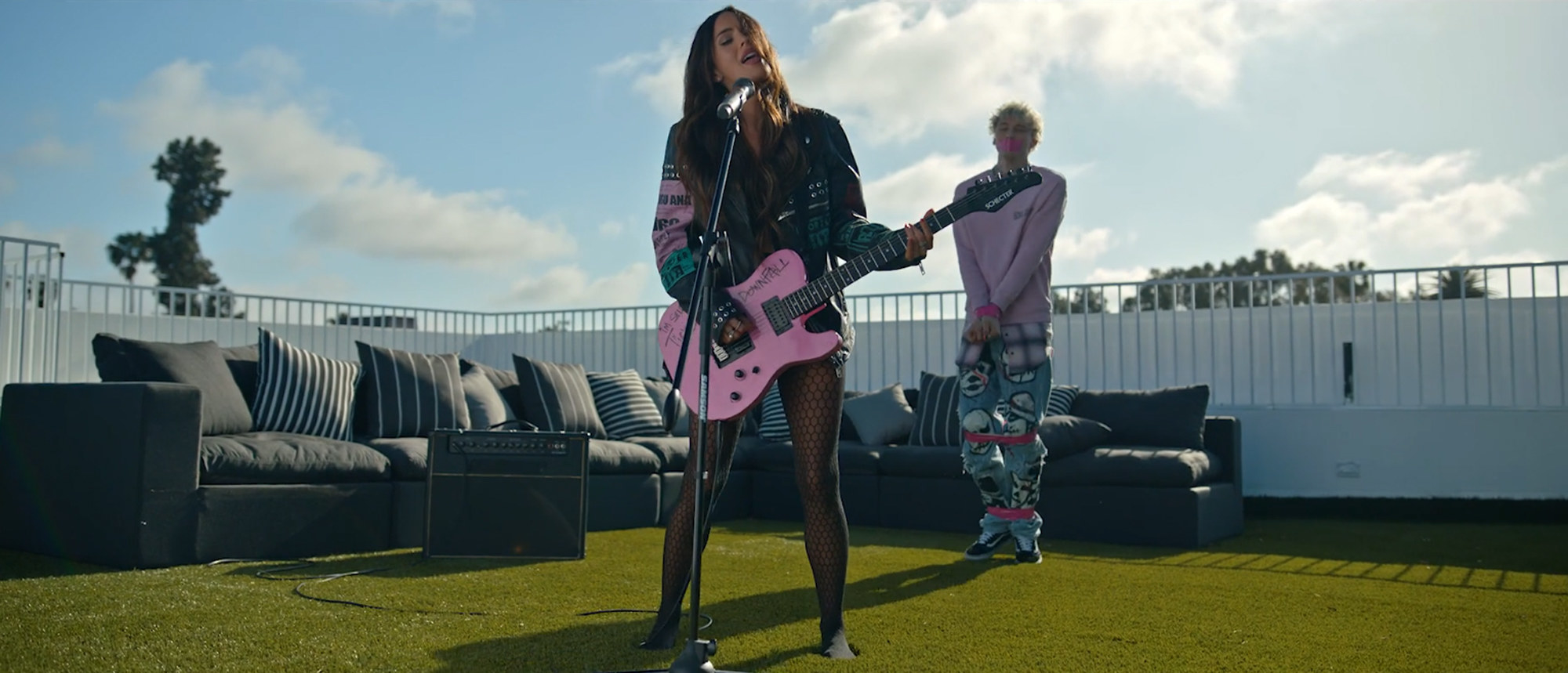 Megan and MGK were seen holding hands and kissing while out and about in LA, which you can see for yourself at the Daily Mail.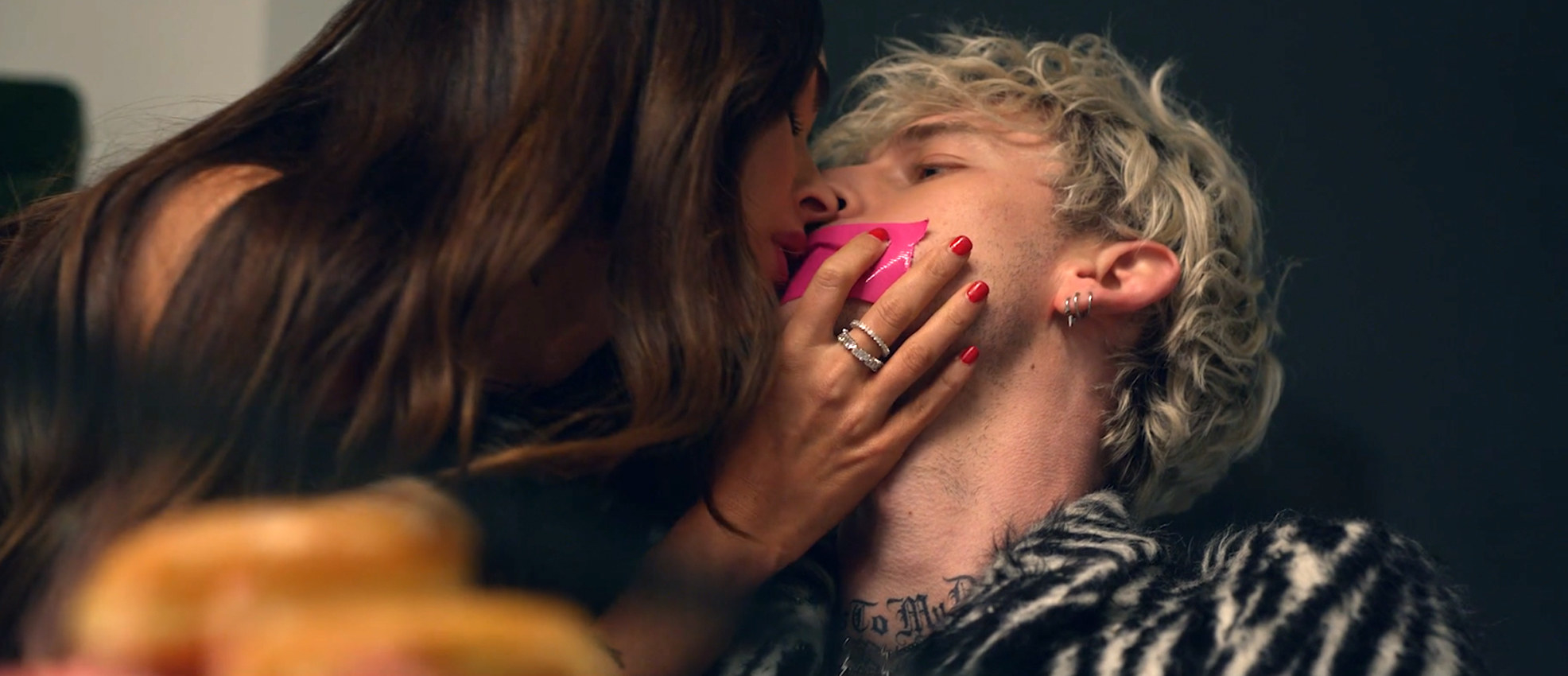 They look very happy — much happier than in the "Bloody Valentine" video, lol.

Honestly, Megan Fox and Machine Gun Kelly together makes a lot of sense!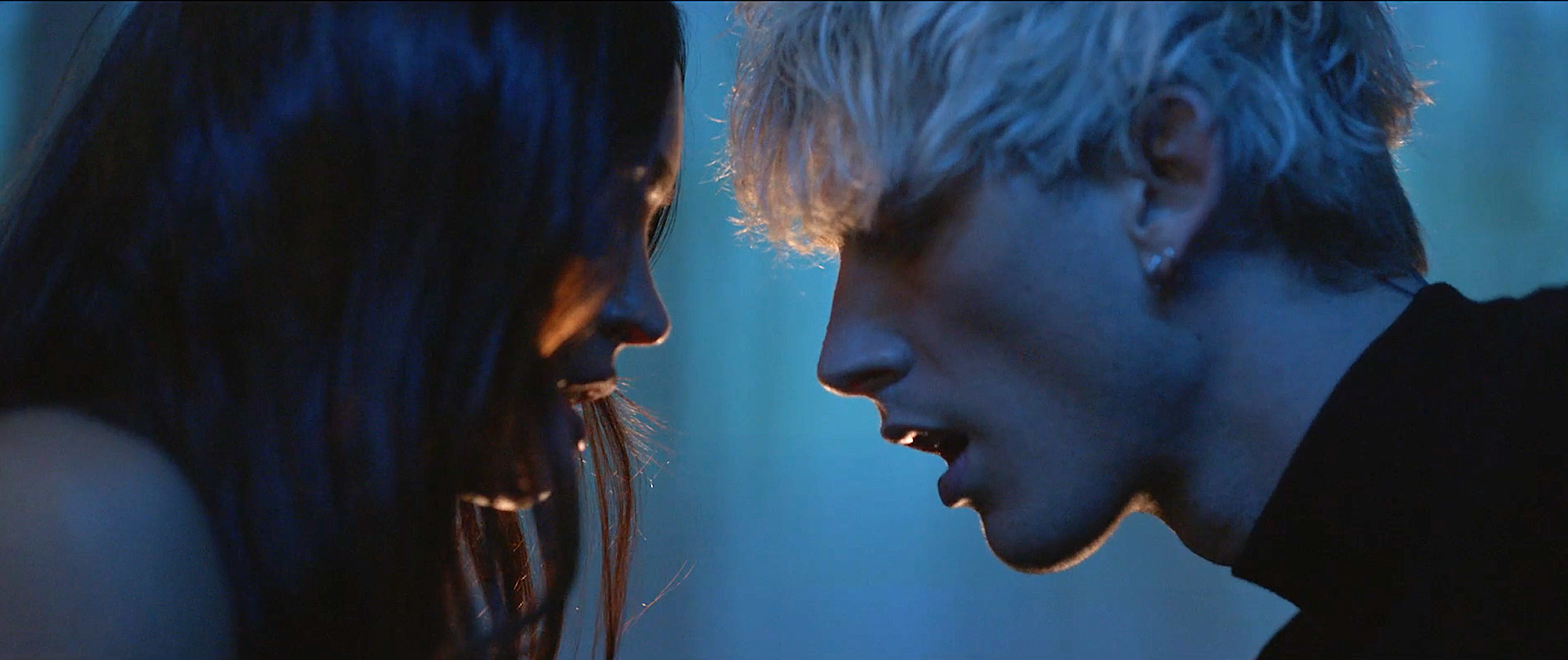 Don't be surprised if you see more of their hangouts soon.