The world is about to have two more cool parents. That's because Maya Erskine and Michael Angarano just announced that they're expecting their first child together.
The Pen15 co-creator and star and the This Is Us actor announced the big news on Instagram with some very cute photos.
"When 2 becomes 3 😍👼," Maya wrote, adding, "And please vote. #bidenharris2020"
Michael also shared a photo along with the news and added, "Also, we're engaged."
The couple's friends were quick to offer their congratulations, including Michael's costar Mandy Moore.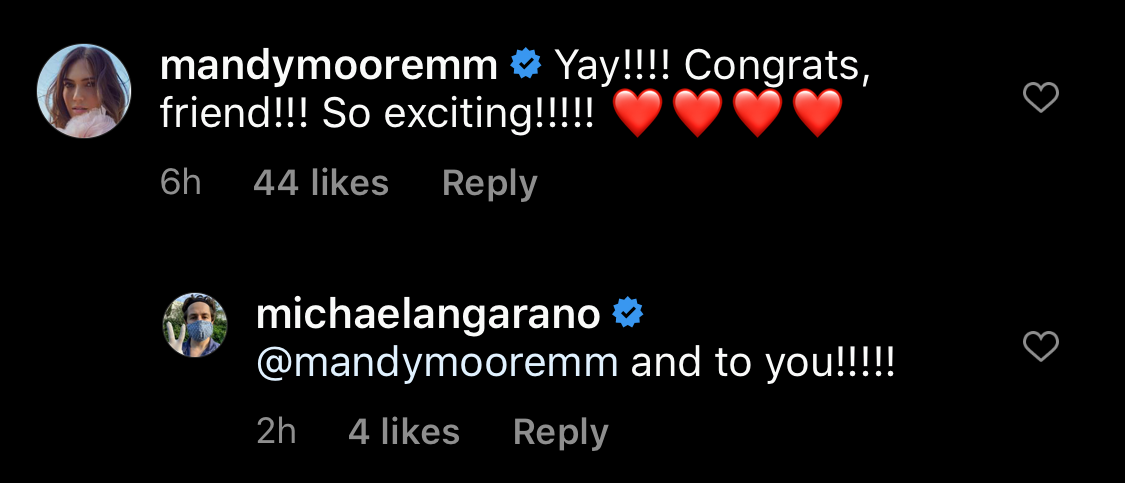 Back in May, Michael posted a birthday tribute for Maya on Instagram, writing, "Here are some of my favorite pictures of you, some of which you approved, some you did not ... some of which that show how I don't look good kissing in a photo ... some that show loving, funny, slightly more than distracted side of you ... but hopefully, some that show just a little bit, how much I love and cherish you."
Between her pregnancy, their engagement, and the new season of Pen15, they have a lot of celebrating to do!