Kristen Stewart has a favorite new look — and no shirt is required. Last night the actress stepped out in a black suit with a bra as a top, and she really worked it.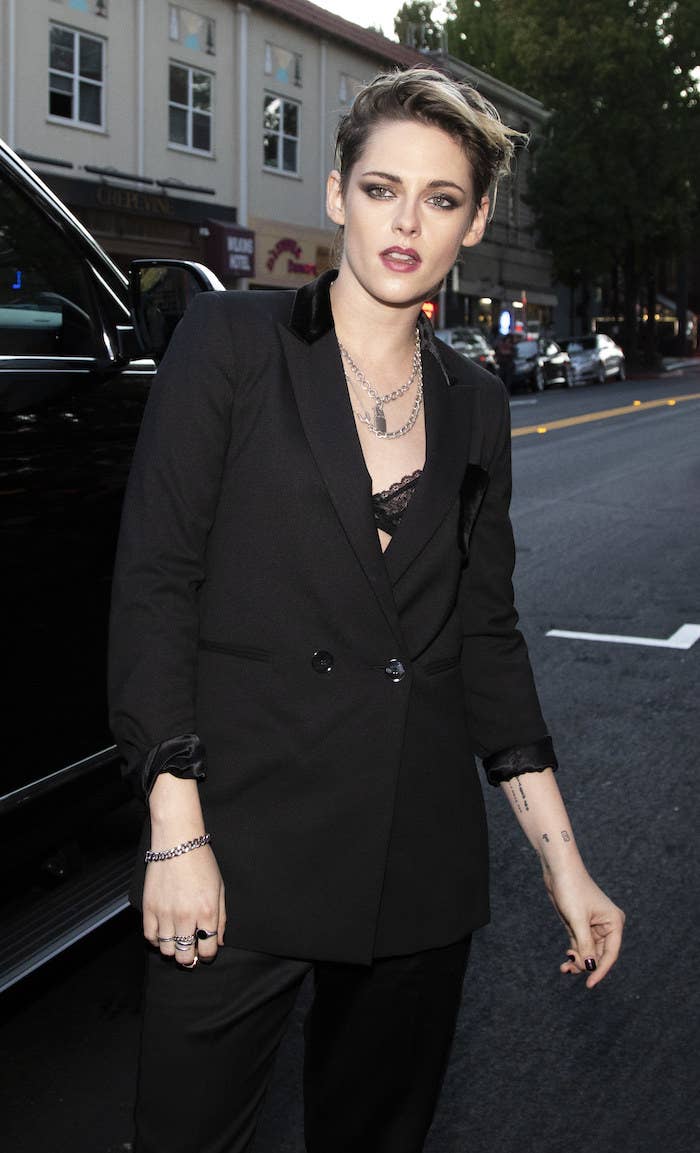 Kristen wore the look to the 42nd Mill Valley Film Festival in San Rafael, Calif.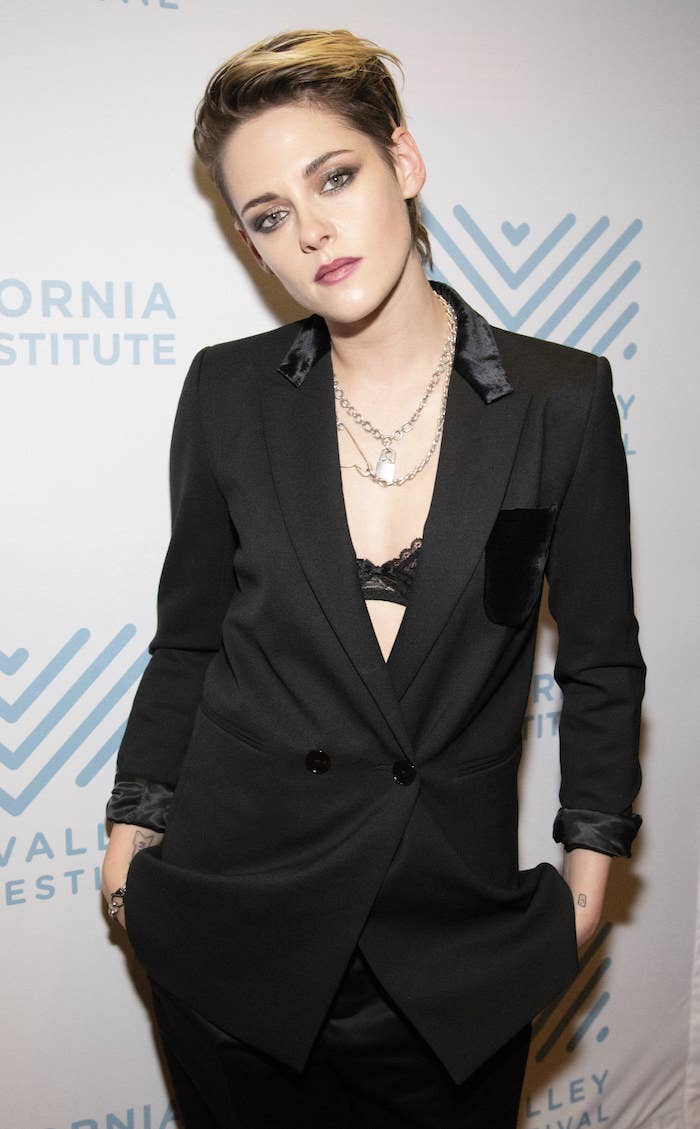 This isn't the first time Kristen has decided to ditch her shirt when wearing a suit. Last week she did so in a maroon moment, while promoting her new film Seberg in London.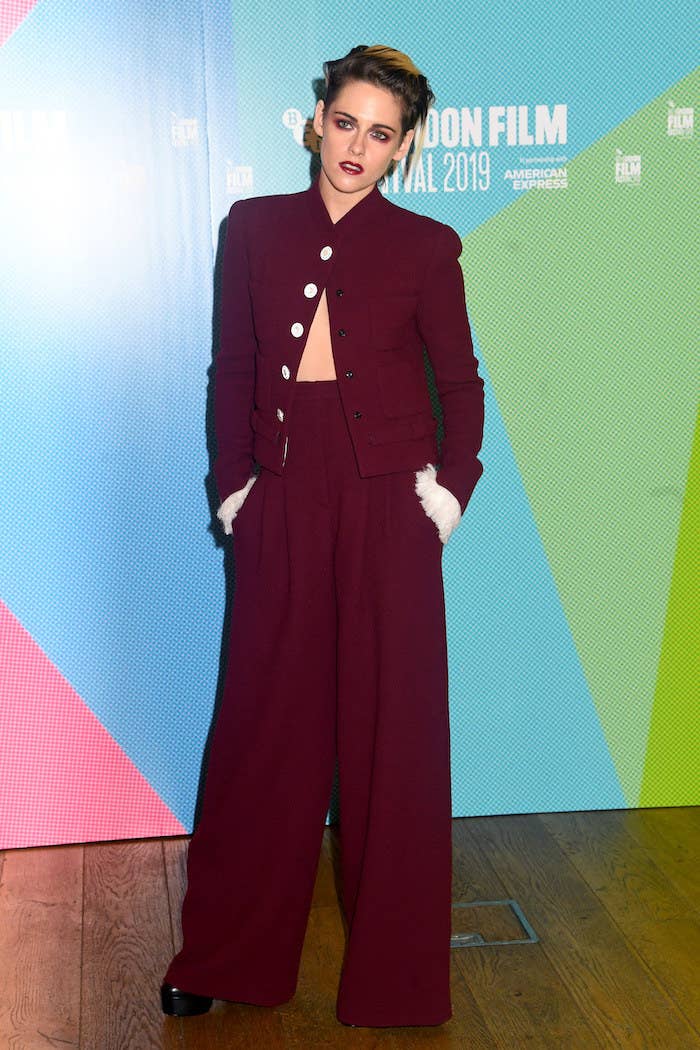 Kristen has been on somewhat of a suit spree lately. At the end of September she wore a unmissable chartreuse suit to honor her Charlie's Angels costar and director Elizabeth Banks.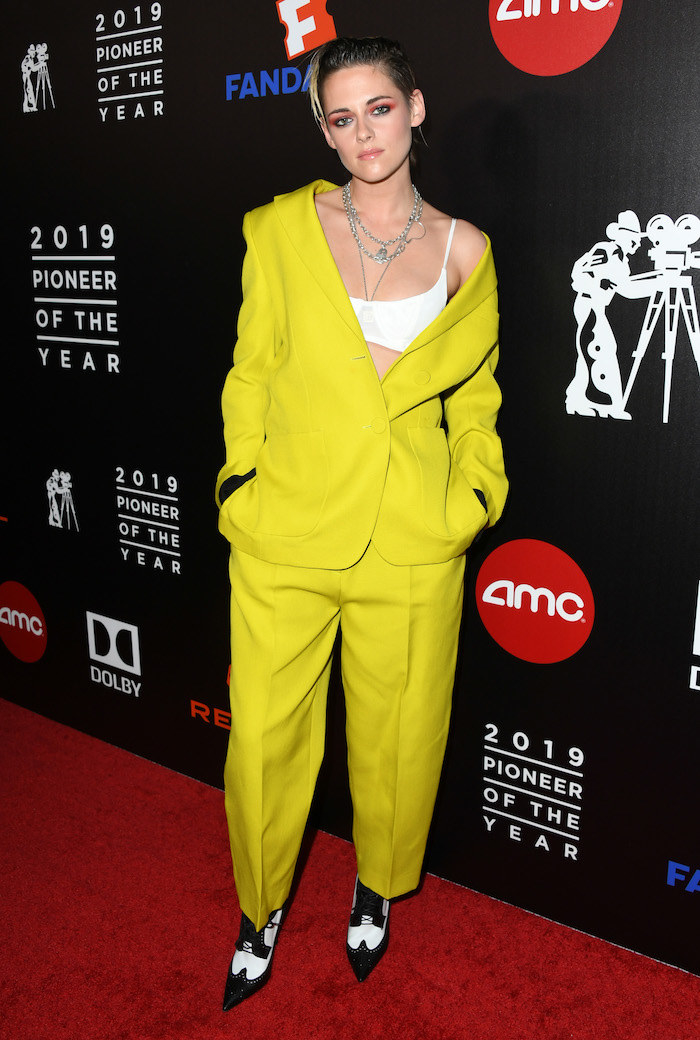 By now you can guess that, yes, she wore it without a shirt.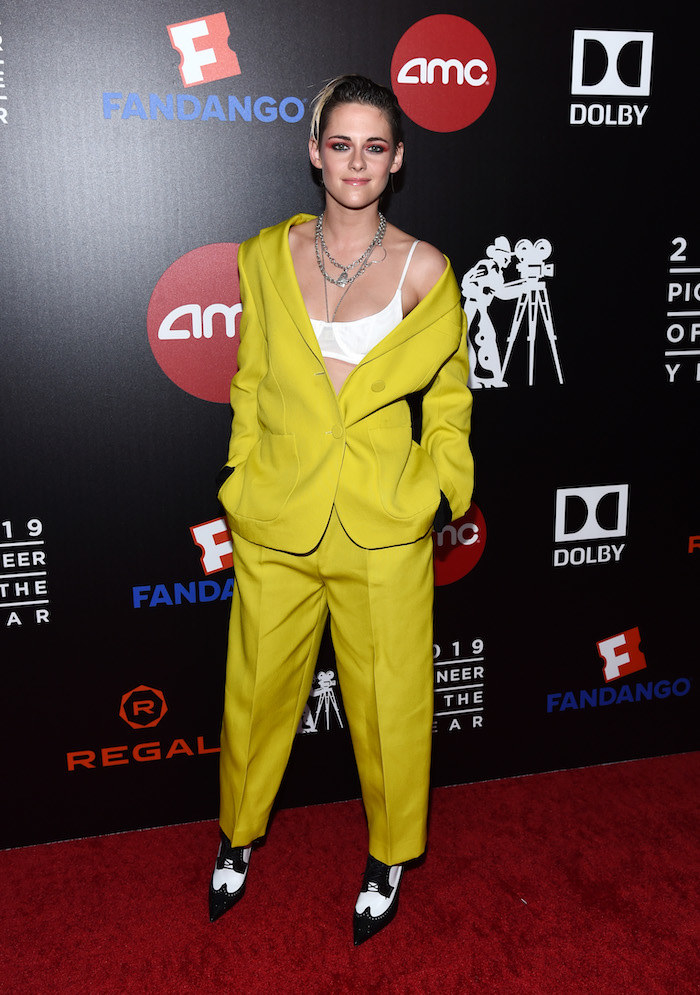 And had a lot of fun while doing so.