Kourtney Kardashian was especially on-point last night, style-wise, when she attended the People's Choice Awards. See: the best-dressed people at this year's show.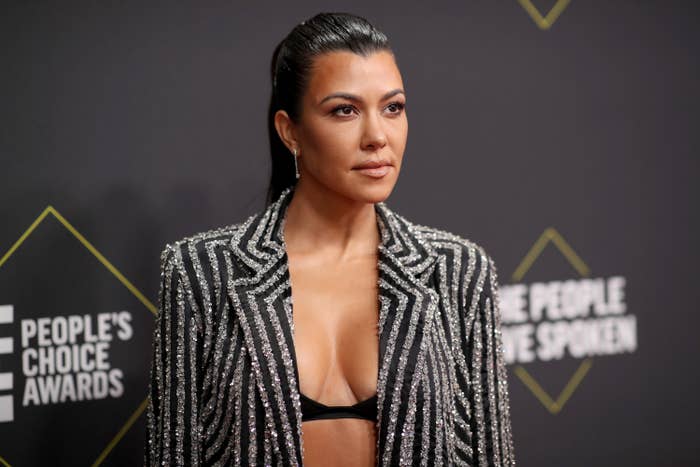 She was there, along with her sisters Kim and Khloé and mom Kris Jenner, to accept the award for Best Reality Show.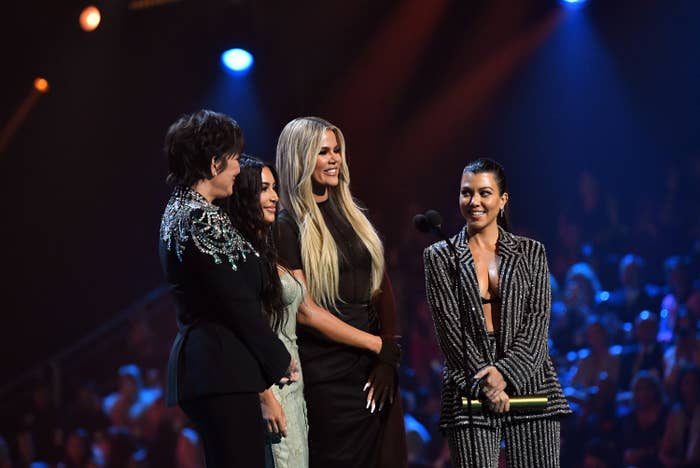 But before that happened, the Kardashians had a bit of an awkward family moment when they did a red carpet interview.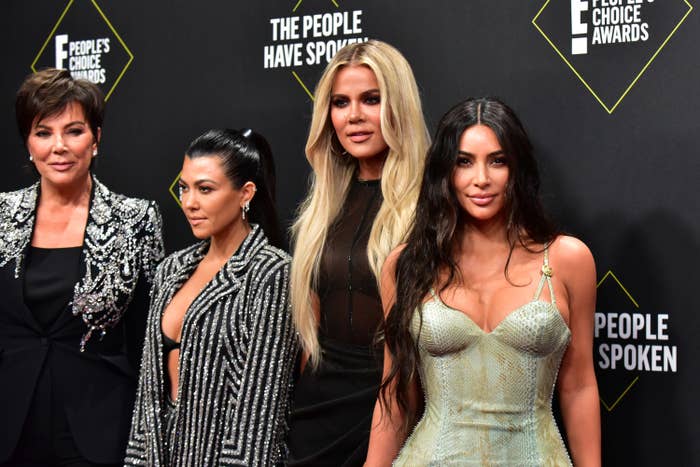 While in conversation with E!'s Giuliana Rancic, Kim ended up scolding Kourtney after the eldest Kardashian sister was asked about which designer she was wearing. Answer: Naeem Khan.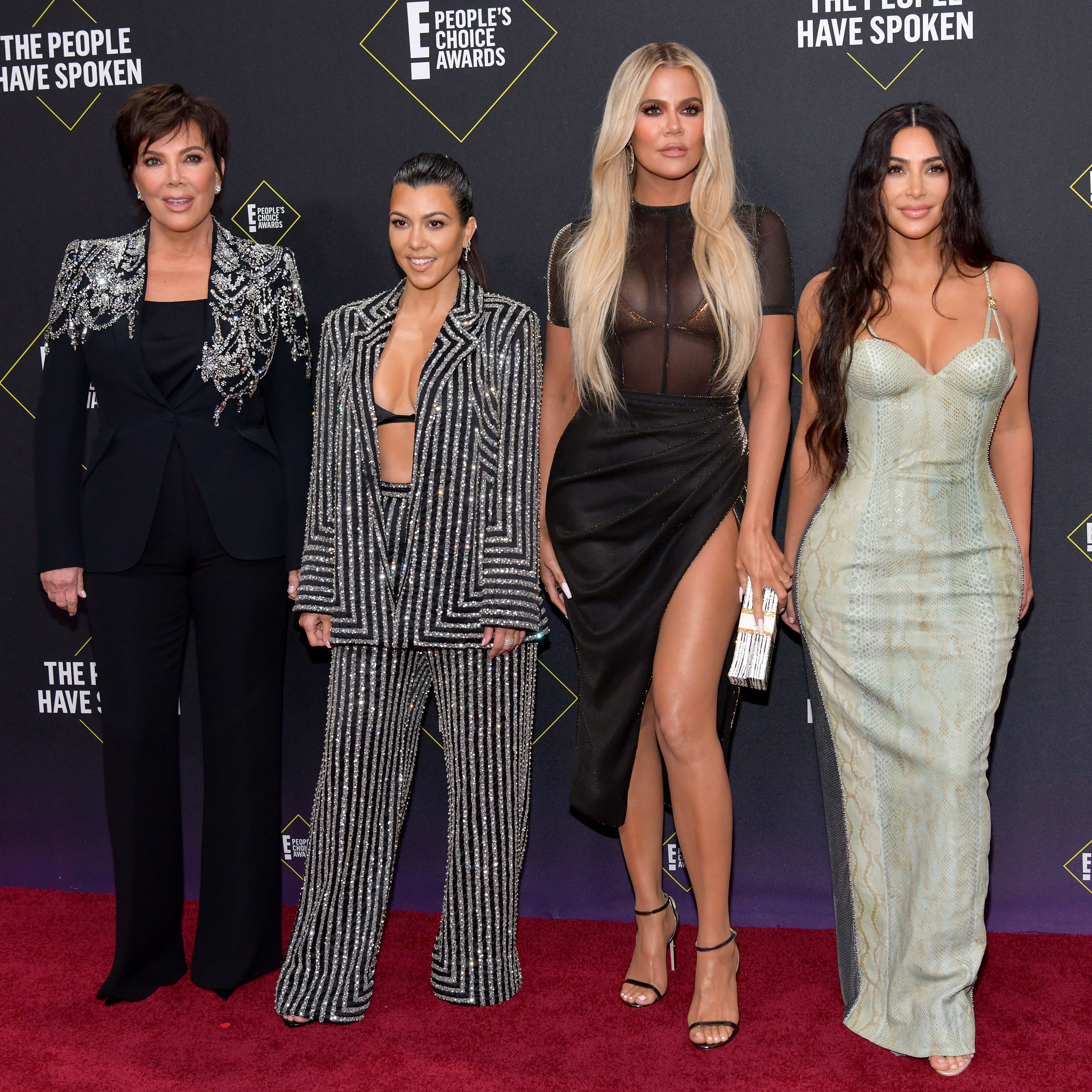 As Kourtney was telling Giuliana about the designer behind her hypnotic suit — "I didn't plan this," she said. "Naeem Khan, is that how you say it?" — Kim jumped in to talk about how everyone in the family was wearing a scent from her KKW Fragrance line. And that's when things got weird.
"No, I just didn't know how to pronounce it," Kourtney replied, to which Kim just said, "Oh." It's all in all a pretty uncomfortable moment!
Although it pales in comparison to that time Kim told Kourtney she's "the least interesting to look at" on Keeping Up With the Kardashians, which played out with Kourtney in tears.
Props to Kourtney for handling the red carpet moment with such grace!