If you watched this year's Super Bowl, or caught any headlines about it, chances are you're aware that Jay-Z, Beyoncé, and Blue Ivy sat during the national anthem.
After Demi Lovato gave the performance of a lifetime, treating viewers to her rendition of the national anthem, a video circulated of the Carter family watching from their seats. (For what it's worth, they definitely weren't the only people sitting during the anthem in their section of the stadium, which you can see in TMZ's footage.)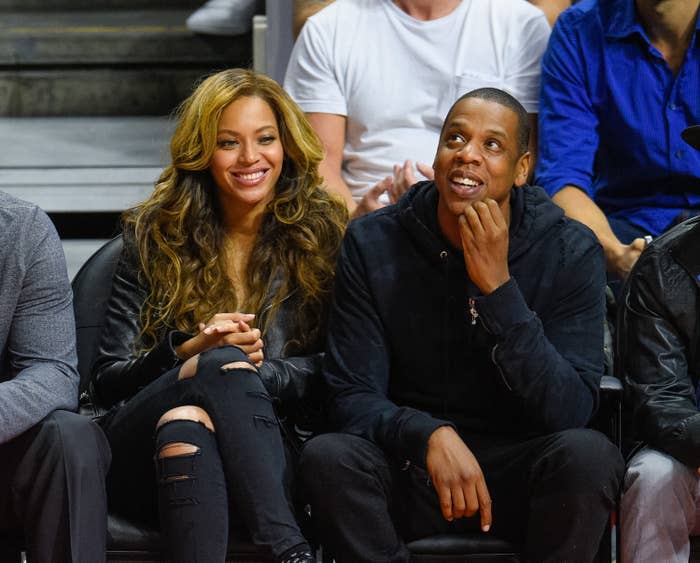 People had a lot of theories about why they may have been sitting. Some guessed that it was in solidarity with Colin Kaepernick, who Beyoncé has voiced her support for in the past. But according to Jay-Z, their decision to sit wasn't political at all.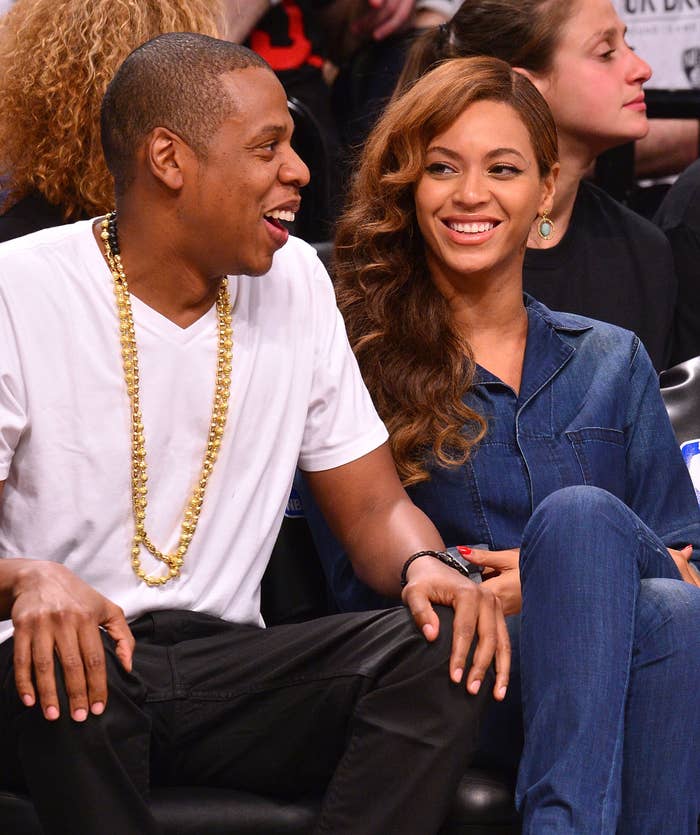 It wasn't even really thought-out: They were simply in awe of Demi, like the rest of the internet.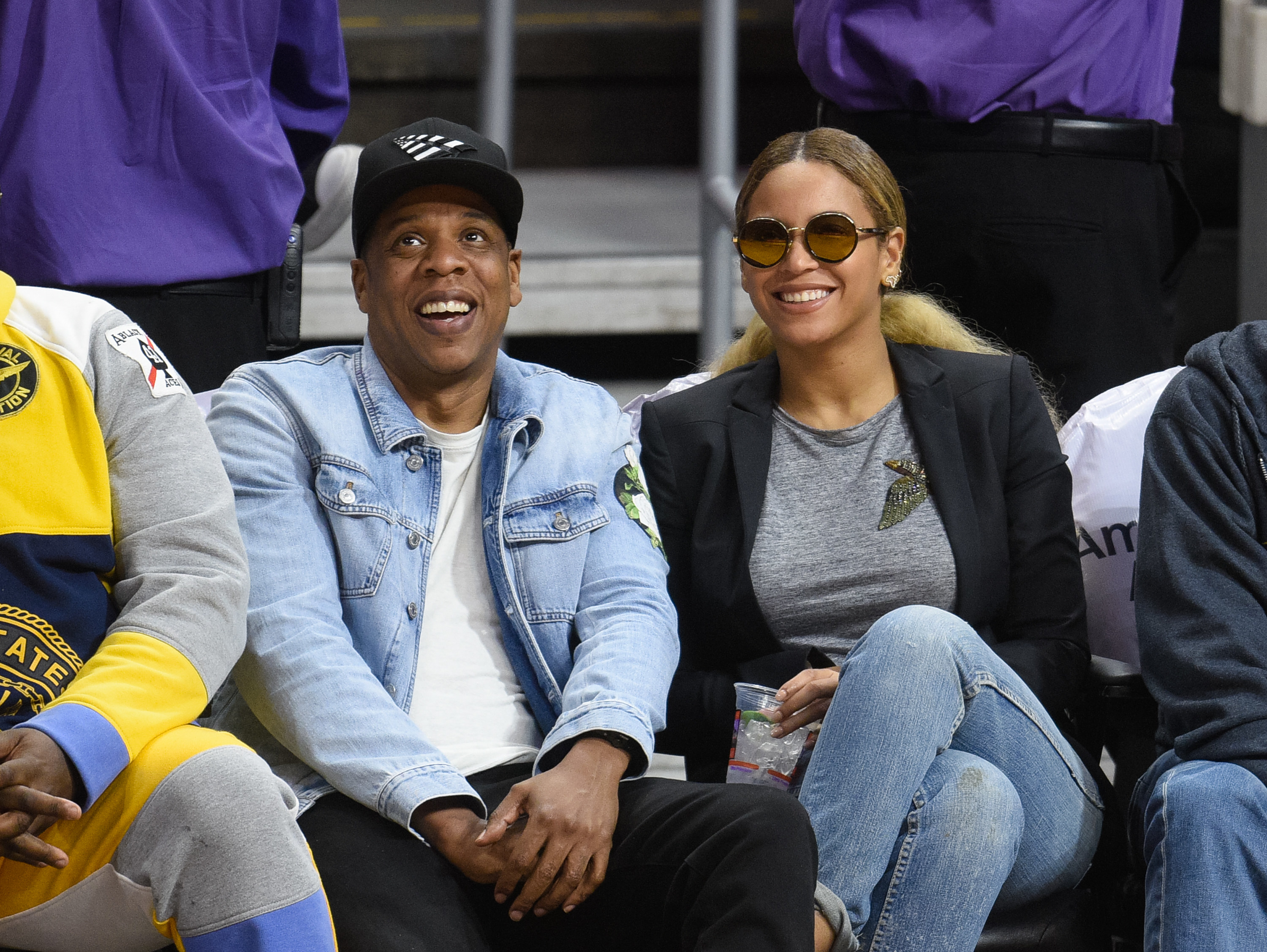 Jay went into detail about how the moment occurred while doing a Q&A at Columbia University tonight, and explained, "What happened was, we got there, we were sitting, and now the show's about to start. My wife was with me and so she says to me, 'I know this feeling right here.' Like, she's super nervous because she's performed at Super Bowls before. I haven't."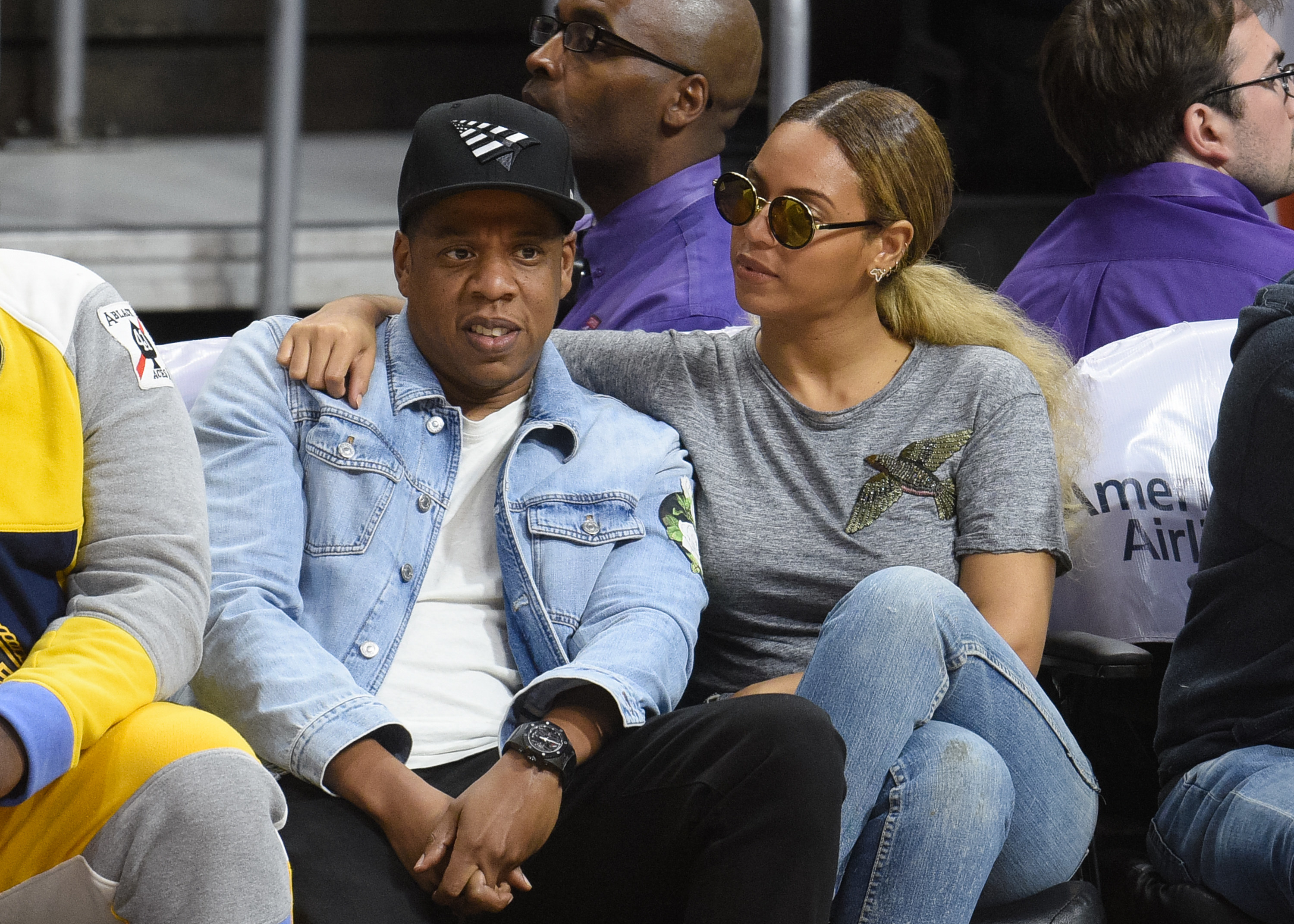 He didn't even realize he was sitting during Demi's mesmerizing performance until after: "So the whole time we're sitting there, we're talking about the performance, and then right after that, Demi comes out and we're talking about how beautiful she looked, and how she sounds and what she's going through, and her life — for her to be on the stage, we were so proud of her. And then it finished and then my phone rang. And it was like, 'You know you didn't…' I'm like, 'What?'"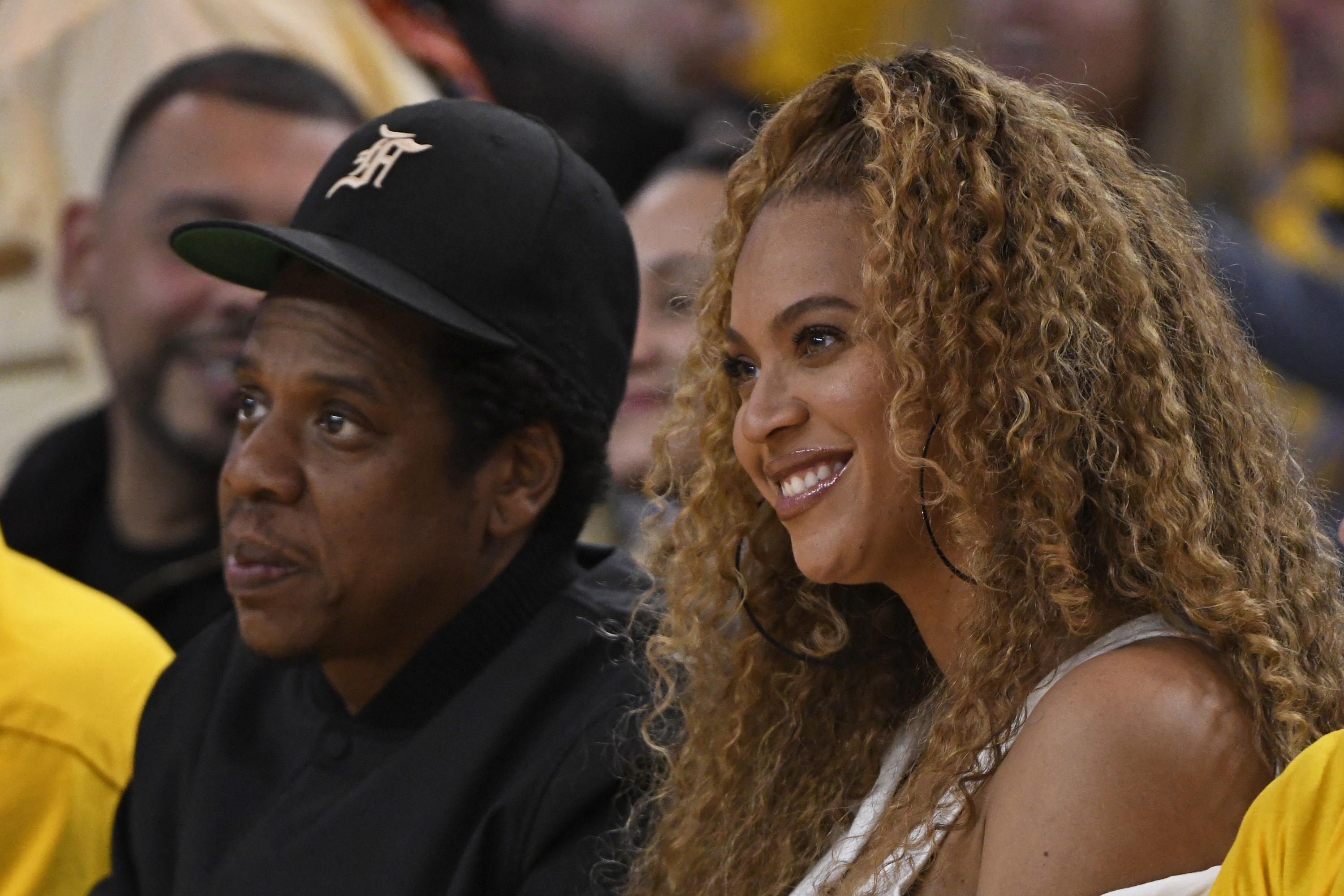 Jay-Z added, "Blue was right next to us; we wouldn't do that to Blue and put her in that position."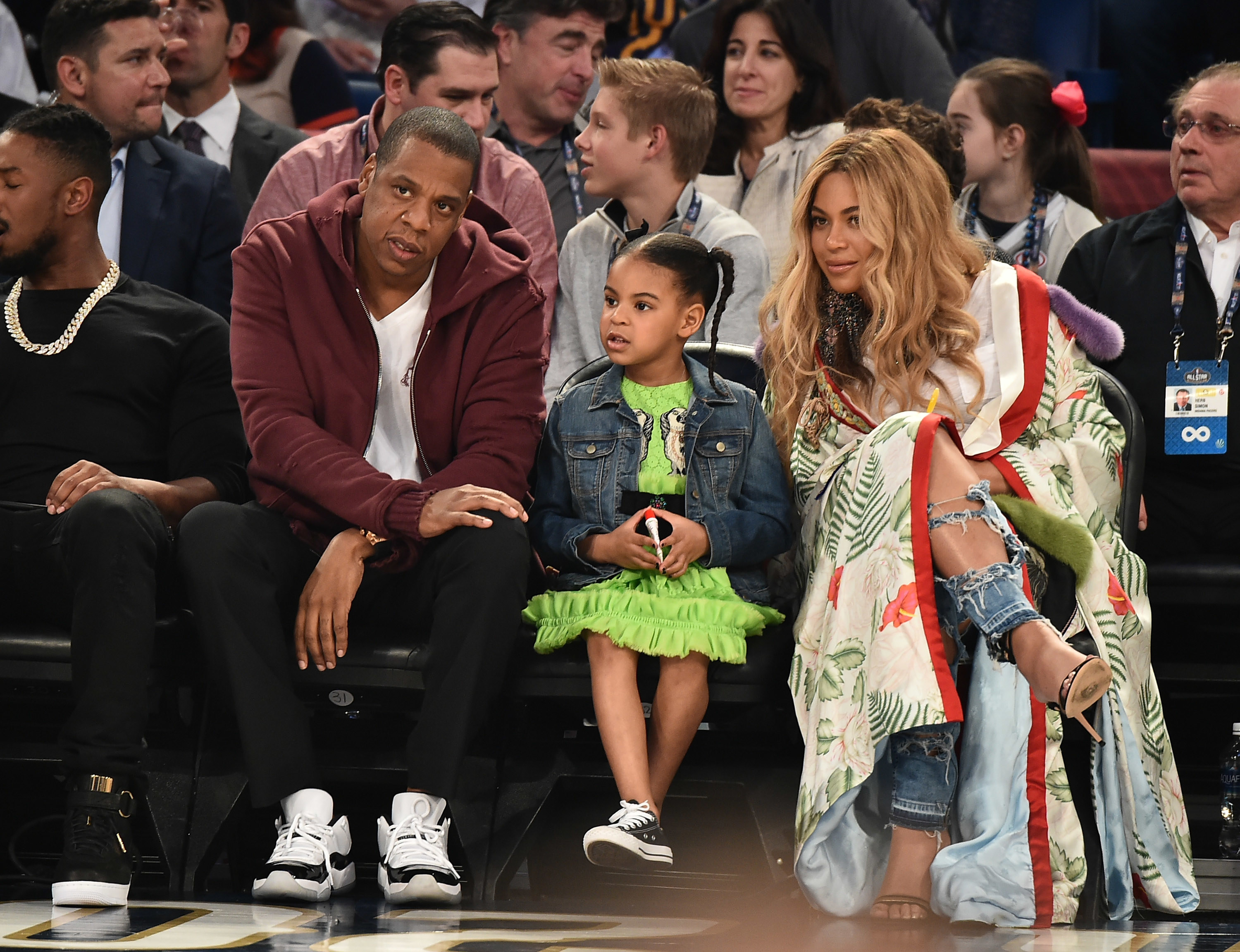 Blue was definitely feeling Demi's performance too, as you can see her taking a video of it on her phone right here. (She was also adorably recording other moments from throughout the day, which you can see below.)
Ultimately, Jay-Z didn't feel like he had "to make a silent protest," in light of this year's halftime show performers: "If you look at the stage and the artists that we chose — Colombian [Shakira] and Puerto Rican J.Lo — we were making the loudest statement. … And we had … a commercial running [on] social injustice during the Super Bowl. … Given the context, I didn't have to make a silent protest."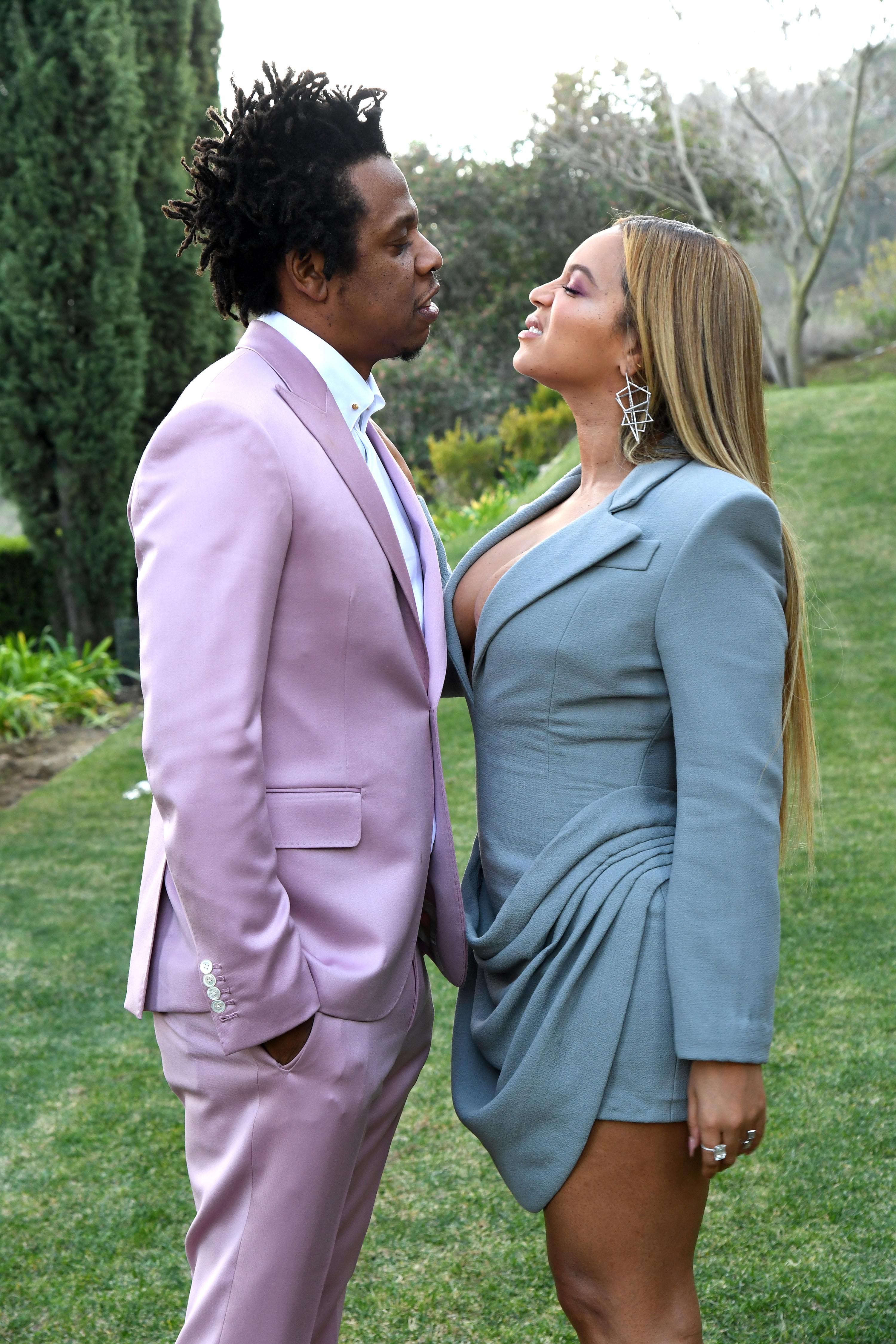 So there you have it.