First Chloë Sevigny, now Grimes? It's only a week into 2020, but the year is already set to bring some interesting new life. That's because Grimes, the experimental pop artist who has been dating Elon Musk for some time now, just shared that she's "knocked up."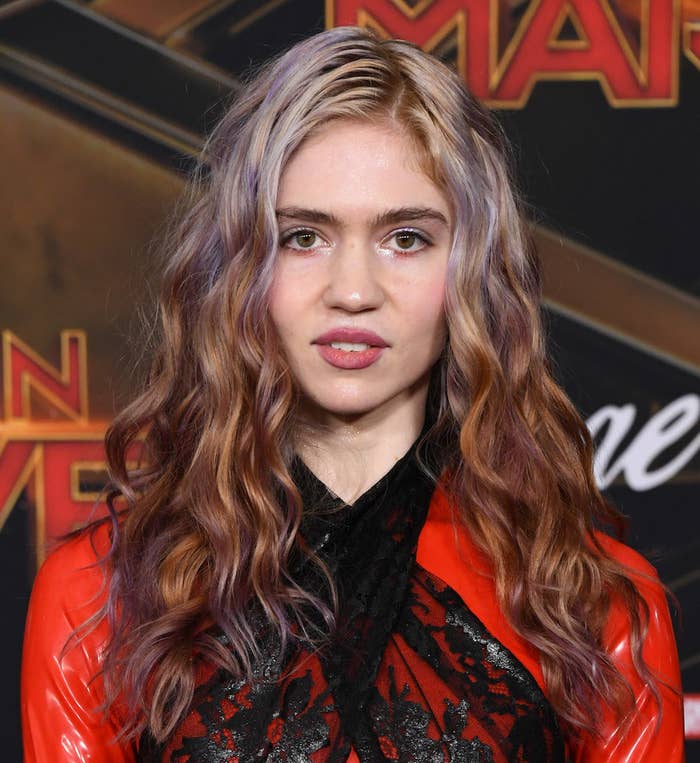 In very Grimes-like fashion, the artist also known as Claire Boucher shared a NSFW photo of herself on Instagram (which was just taken down, but you can glimpse it below). If you look closely at it, though, you will see a definitely digitally rendered fetus inside her belly.
When one fan wrote, "Love how you don't even censor the nipples sis, you look great," she casually let slip that she's "knocked up."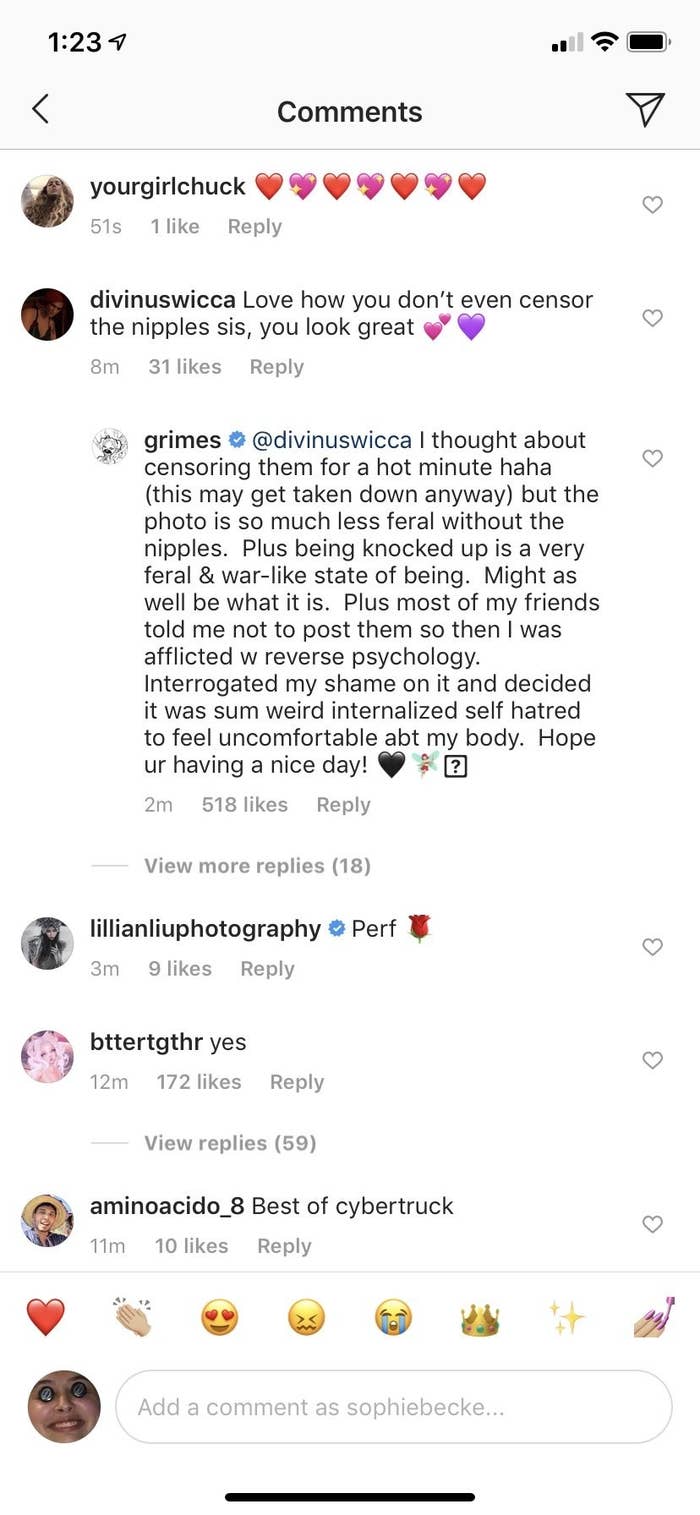 Naturally, the internet had a lot of questions after Grimes' photo and comment started making the rounds on Twitter. Like: Is the father Elon Musk? Is this even real? Or could she just be "pregnant" with her next album, which is truly a possibility?
Grimes and Elon Musk's last public sighting together was on Christmas Eve...at the Kardashian family's annual party.
Before that, in early December, they were photographed together on a date at Nobu, where they arrived in Tesla's Cybertruck.
Grimes and Elon started dating back in 2018 after flirting on Twitter, and they made their red carpet debut together at that year's Met Gala.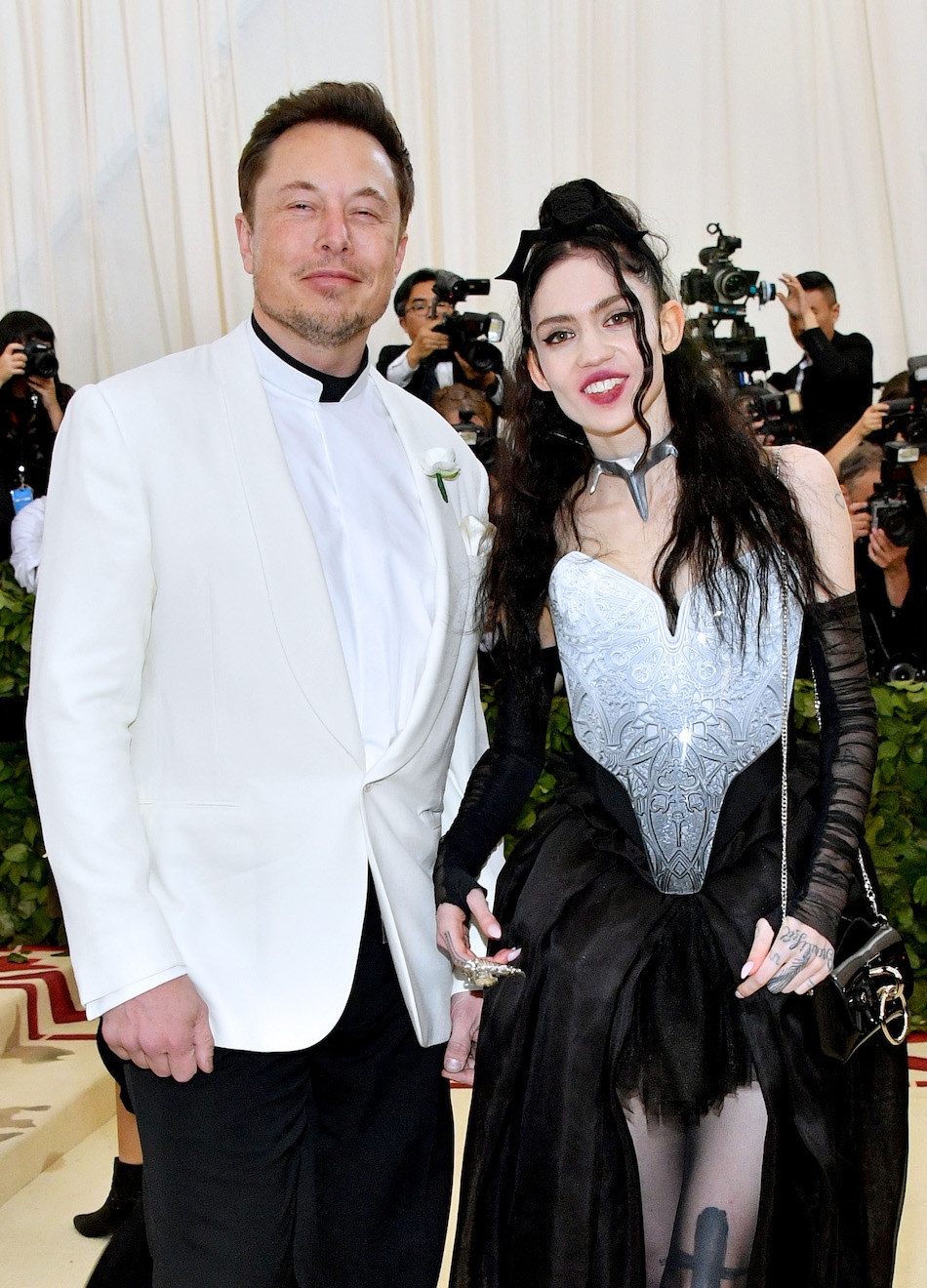 Since then, she's called Elon a "super-interesting goddamn person," telling the WSJ, "I love him; he's great."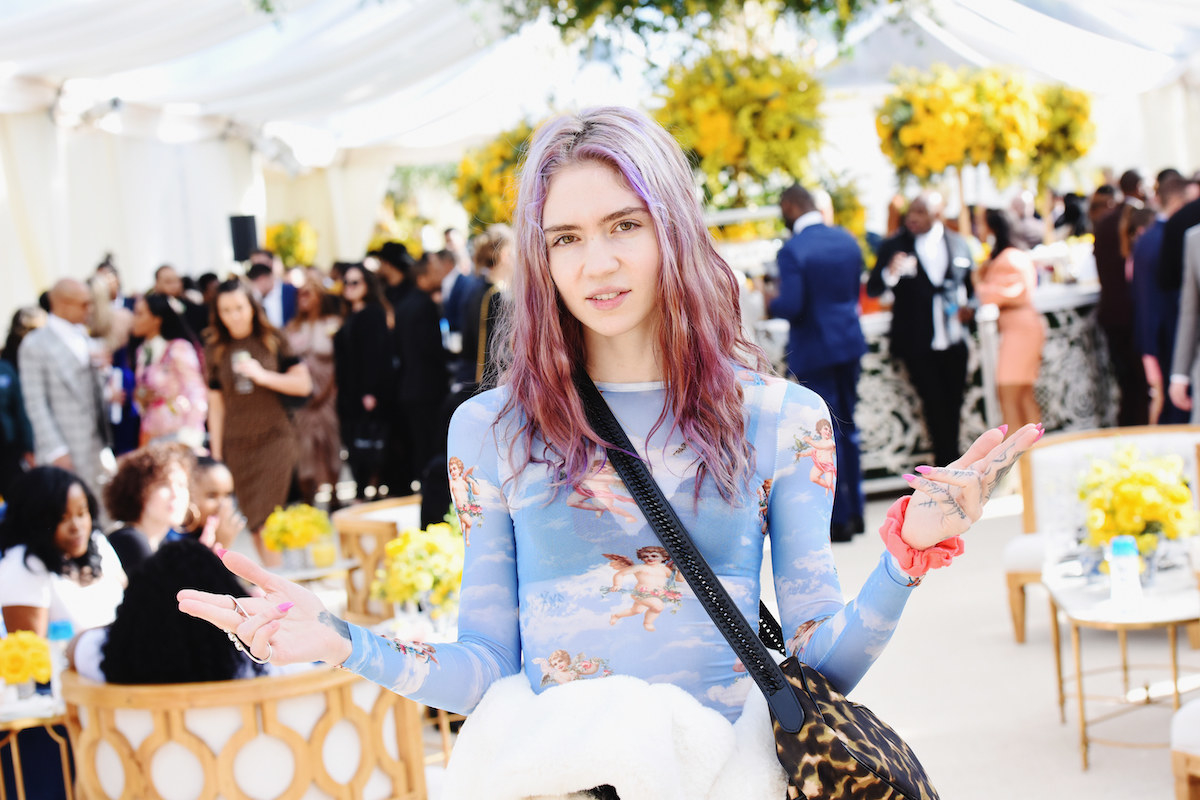 It was rumored that they broke up this past August, but just a few months later, Elon introduced Grimes as a hologram at the Cybertruck launch.
Fast forward to now, and if Grimes and Elon are actually having a baby, Twitter is ready for it.