Florence Pugh has done some reflecting and is now apologizing for cultural appropriation — including a time when she wore cornrows and a beanie painted "with the Jamaican flag colors."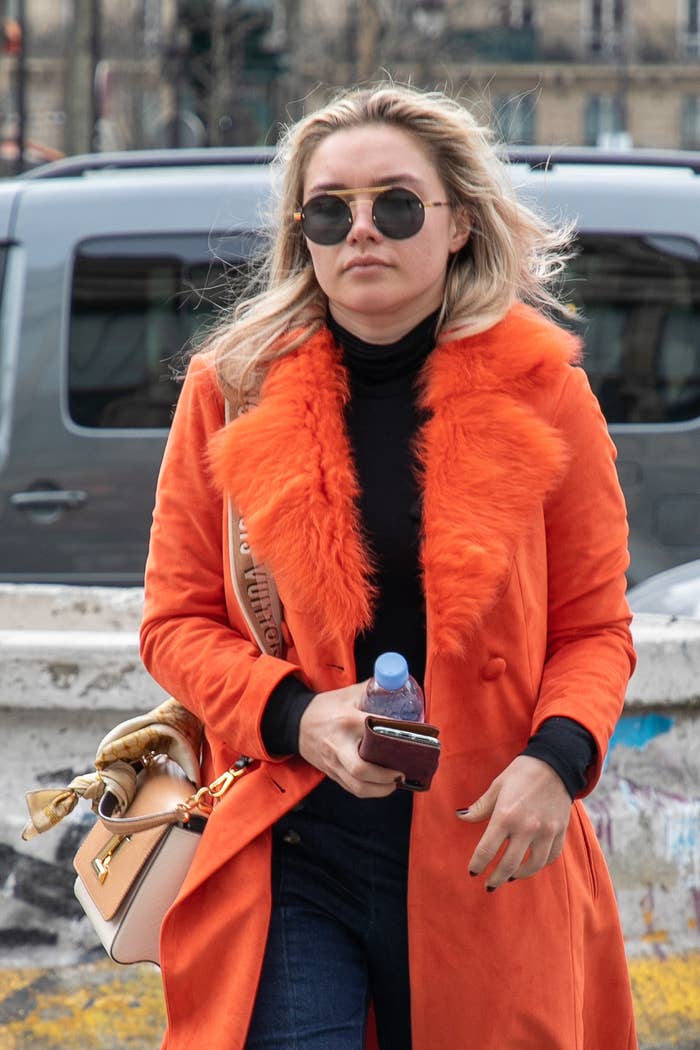 The actor posted a note to her Instagram, where she recalled this moment from when she was 17. "[P]roud of my Rastafarian creation. I then posted about it the next day with a caption that paraphrased the lyrics to Shaggy's song 'Boombastic'. I am ashamed of so many things in [these] sentences," she wrote, adding that it was "cruel" that she'd "forgotten" about it and "had no idea how many people were offended."
Florence admitted, "Growing up as white and privileged allowed me to get that far and not know. [...] Stupid doesn't even cut it, I was uneducated. I was unread."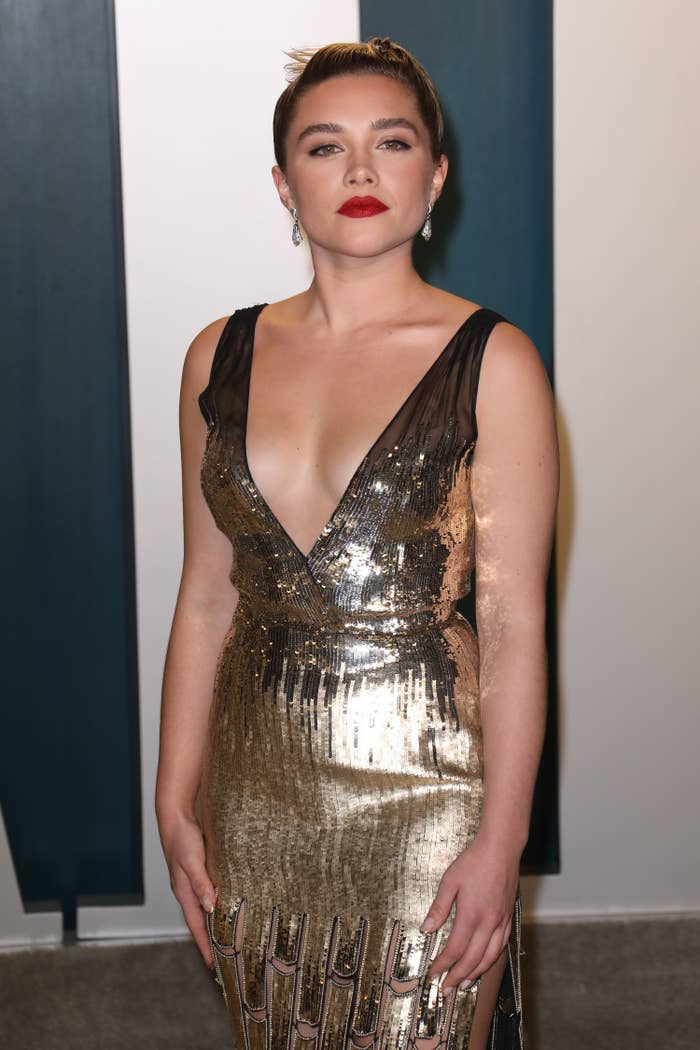 "I am truly sorry to all of you that were offended for years or even just recently," she added. "I cannot dismiss the actions I bought into years ago, but I believe that we who were blind to such things must acknowledge them and recognize them as our faults, our ignorance and our white privilege and I apologise profusely that it took this long."