Every Inch Of Demi Moore's Bathroom Needs To Be Explained
The carpet around the toilet. The Joan of Arc statue. The doll in the wall. It's all so much.
Things you might not know about Demi Moore: She has eight dogs, she's working on an erotica podcast called Dirty Diana, and she has one of the wildest bathrooms ever seen by the human eye, as this thread from Alexis Wilson points out.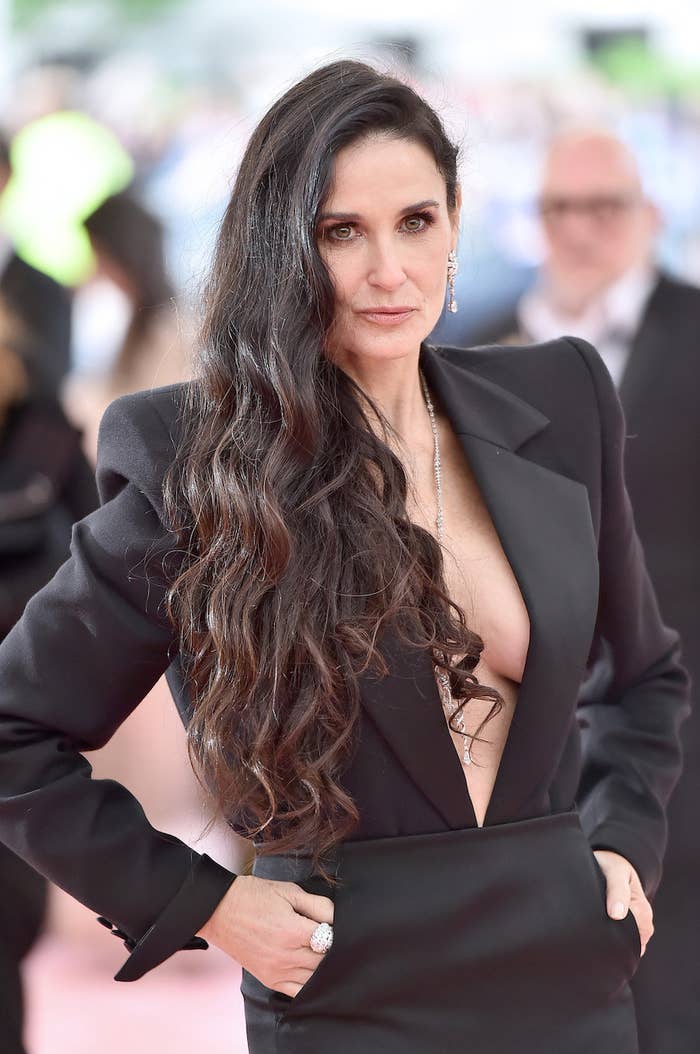 When the actor was sharing a behind-the-scenes look at her upcoming podcast, which premieres July 13, she inadvertently gave all of Twitter an intimate tour of her bathroom.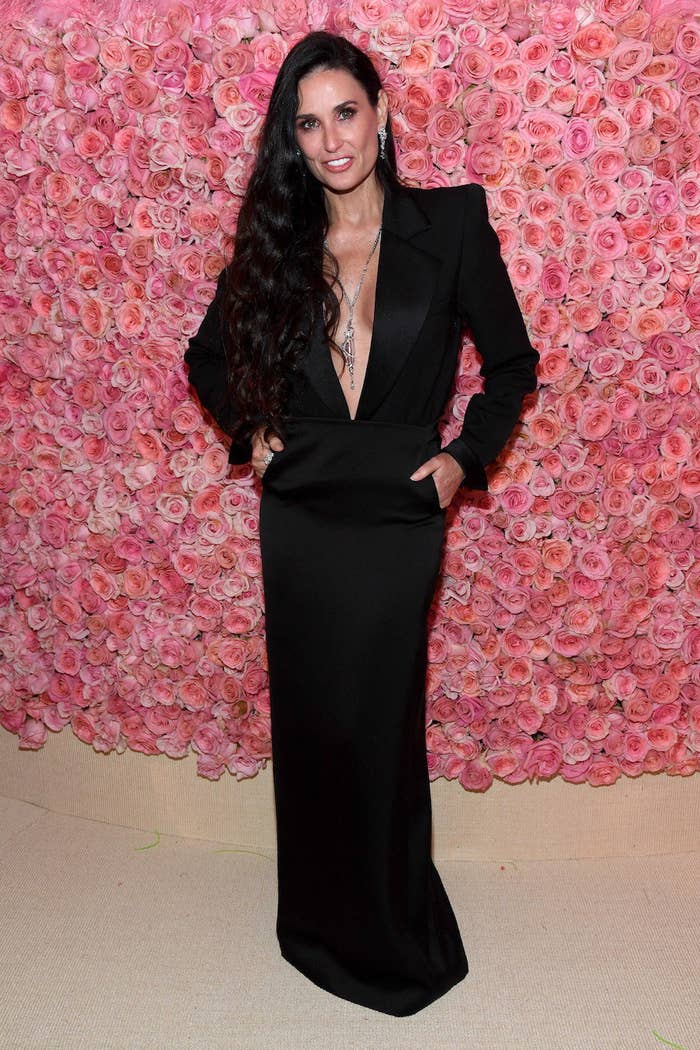 And there was a lot to take in.
While some were just looking for clues as to how to age as well as Demi...
...others were very focused on the decor — specifically, the ornate couch and the brown carpeting.
I know what you're thinking: That can't be Demi Moore's bathroom.
See some of her daughter Tallulah Willis's posts for further proof.
Well, the carpeting around the toilet didn't sit well with many people on Twitter.
Just going to leave this here.
The germ-conscious also took issue with the shoes in the bathroom, let alone in a carpeted bathroom.
But there were so many other things to focus on, like this random toy hanging out between the rocks on the wall.
And whatever this is.
The Joan of Arc statue in the background got a lot of attention too.
Then there was the decor in more of an architectural sense.
People had theories:
One theory, however, kept coming up: Maybe Demi was just hanging out in her carpeted bathroom because of the optimal Zoom lighting and acoustics.
Whatever is behind this mystery, this much is for sure: