Brad Pitt Has A New Tattoo Next To The Wedding Ink He Got With Angelina Jolie
A forensic investigation is in order.
Brad Pitt hasn't opened up much since his split, and pending divorce, from Angelina Jolie. But he's started to communicate his feelings through art — not just sculpting, but, more recently, body art.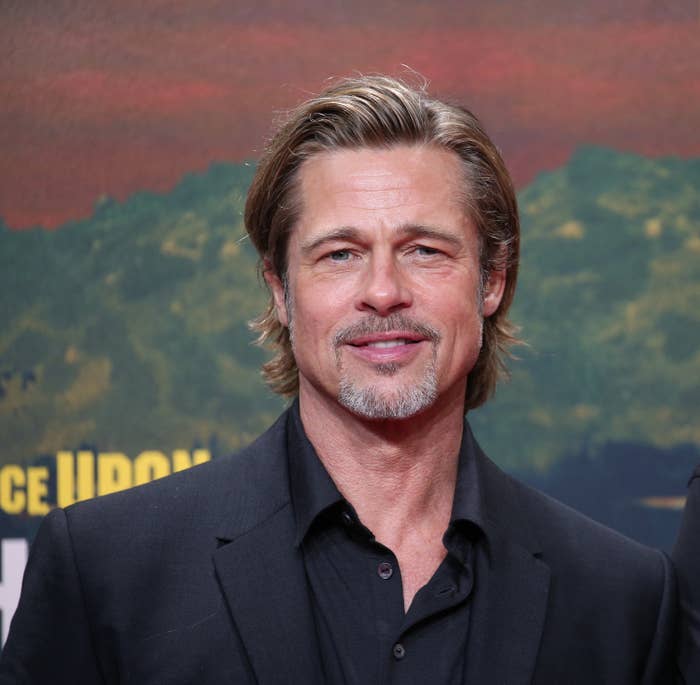 When the actor showed up to the 76th Venice International Film Festival, he put his tattoos on full display — including a very mysterious new one.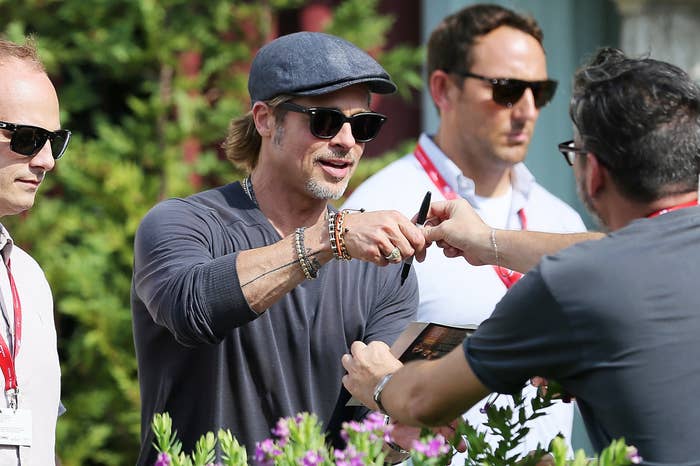 He also gave a peek of his forearm tattoos that include an outline of the 5,300-year-old Alpine mummy, Ötzi the Iceman, and the word "Invictus," which means "unconquered."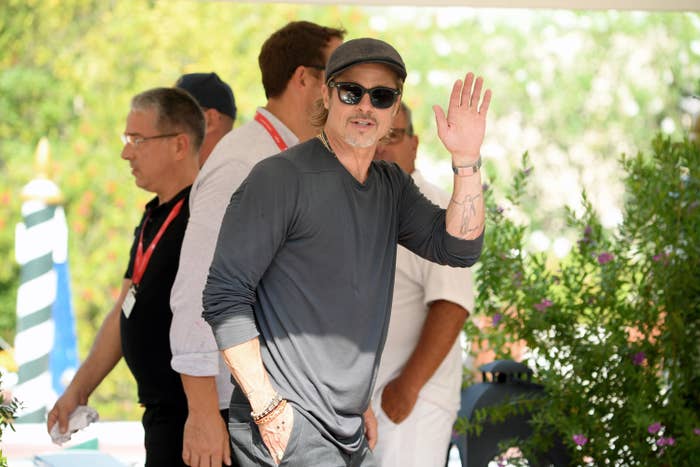 But it wasn't until he changed shirts that he exposed his latest tattoo, a shadowy figure that notably sits right next to his and Angelina Jolie's matching wedding tattoos.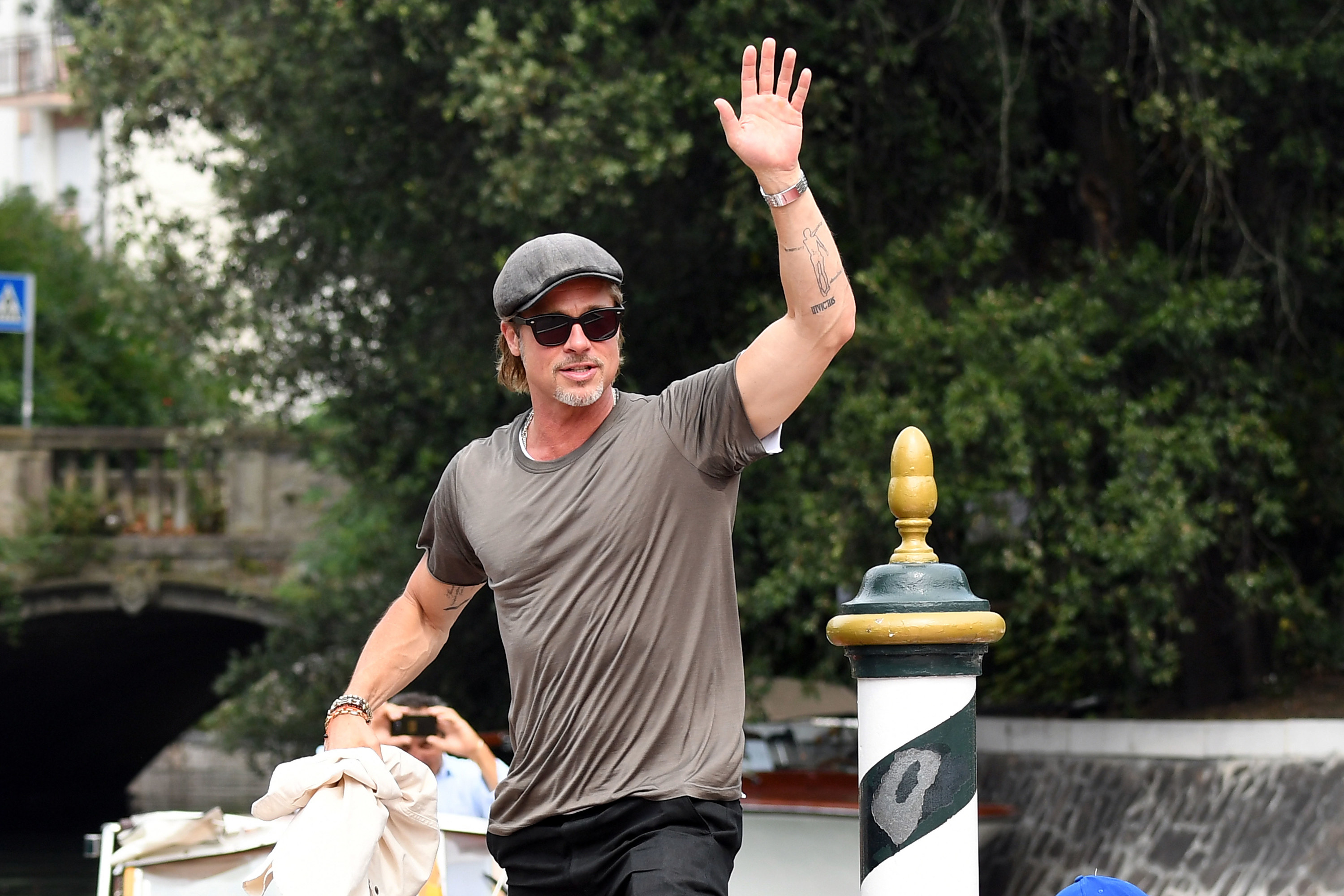 The mysterious figure looms right next to the Rumi quote the pair had jointly tattooed, that reads, "There exists a field, beyond all notions of right and wrong. I will meet you there."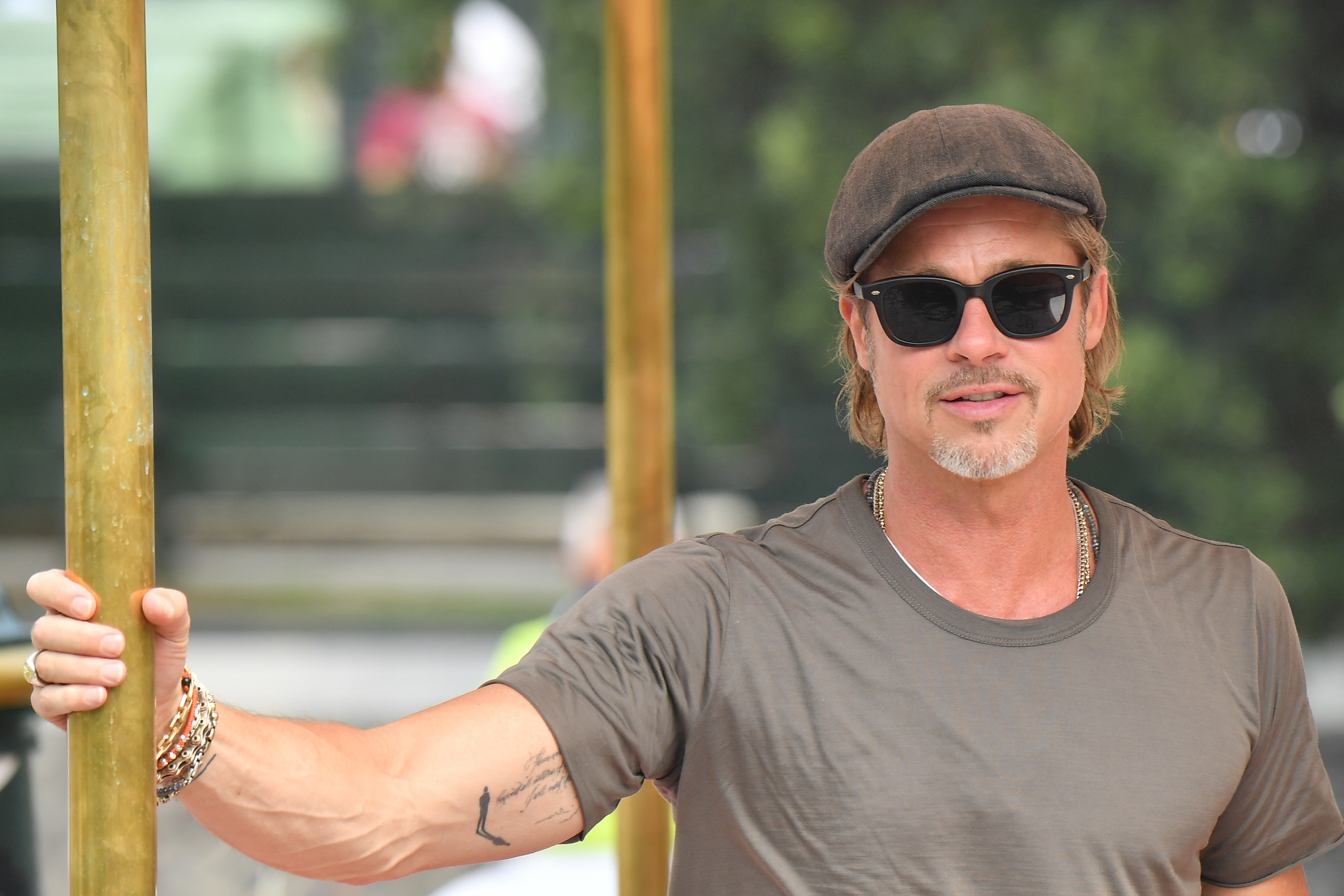 You can see a closeup of it here.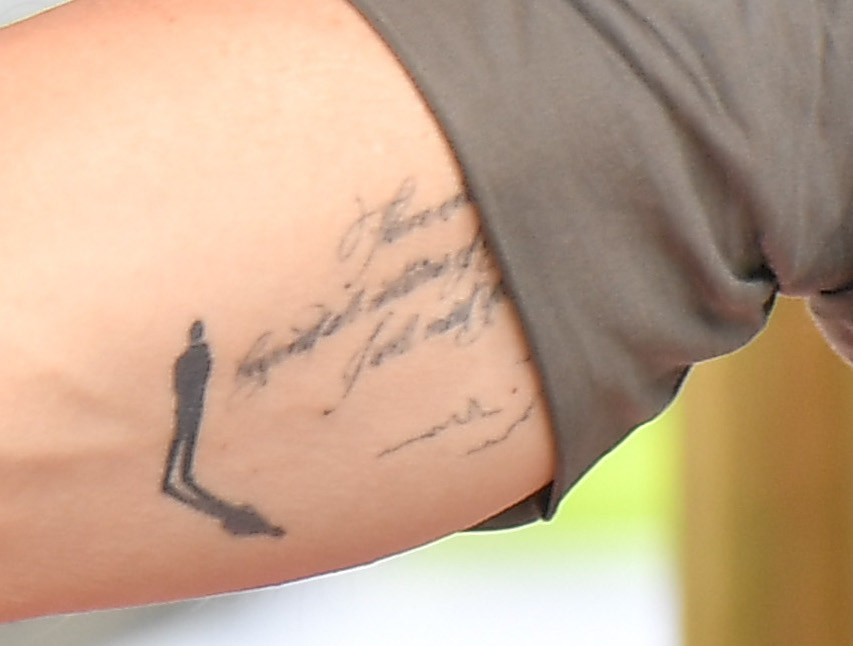 While Pitt has yet to reveal the reference — and let's be real, probably won't — could the man and his shadow be inspired by Meet Joe Black?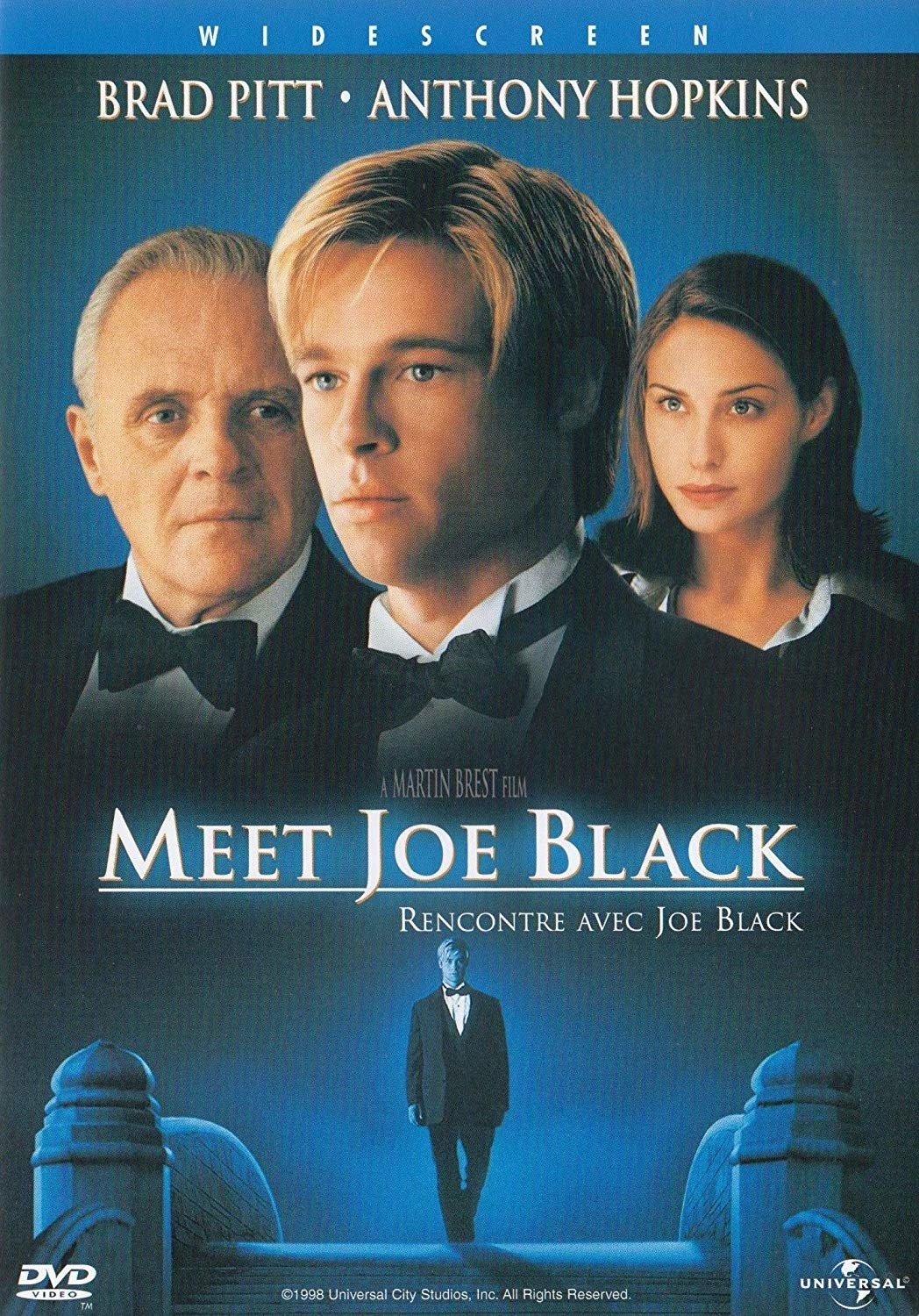 Pitt played the embodiment of death in the film. His relationship with Angie is, well, officially over and the quote that honored it is literally about ascending to a level of consciousness that's in between life and death.
It really makes you think.