Nothing is off-limits in conversations with Amy Schumer, especially not periods. "I don't believe in TMI," the comedian and mom of 1-year-old Gene says over Zoom in an exclusive interview with BuzzFeed when the subject of postpartum periods comes up — a topic that's talked about even less than regular monthly periods. "I want to get rid of TMI."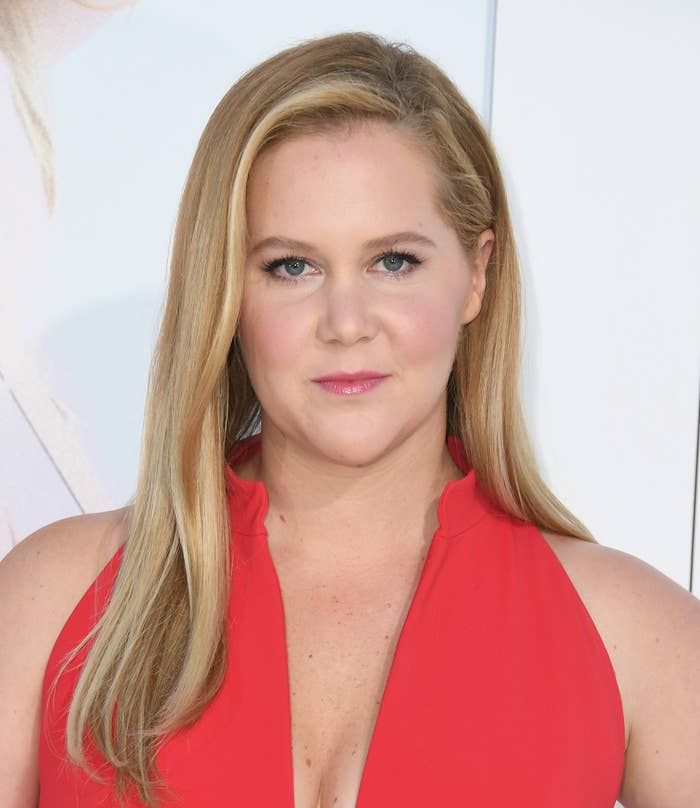 In between taping her Food Network series, Amy Schumer Learns to Cook, and celebrating the recent arrival of the HBO Max documentary Expecting Amy, which followed her pregnancy, Amy has been at work on exactly that as an ambassador for Tampax. "There's so many different cultural myths with people's views on tampons," she says. "We want people sharing and we want to really have a movement going forward."
As Amy perfectly puts it: "You're welcome that we get our periods, because that's how we can have babies. That's why there's anybody alive, ever."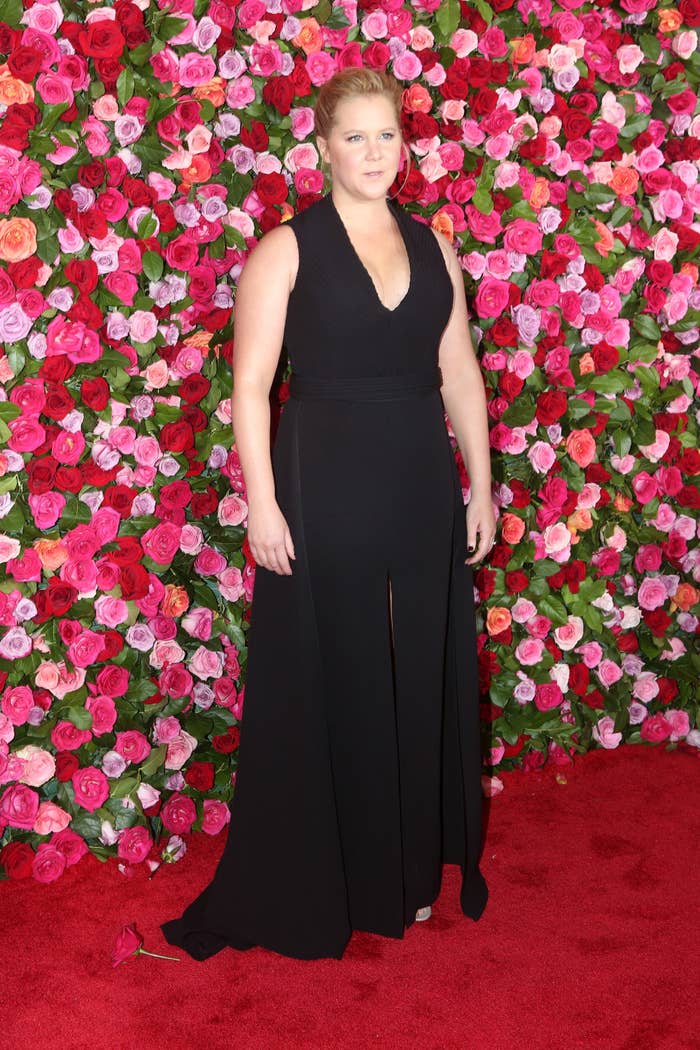 Here, she talks about the long recovery from giving birth, how Serena Williams helped her through that, and what she's doing to raise a "gentle feminist."
Let's get personal: What was your first postpartum period like?
"Actually, I'm really glad you asked that. There's no shame. My first postpartum period was just like, holy fucking shit. Is this normal? I had a C-section, so for some reason, I thought it might not be bad. I have endometriosis, and so it was a perfect storm. Like, the skies opened up. It was like that for six damn months. Women have questions about this, and it's not normal for a while. I always hear celebrities say, 'I lost a hundred pounds [after giving birth].' No, it takes years for your body to get anywhere near its original state, and probably never [does]."
How did you mentally wrangle with the pressure on — not just celebrities but — every woman to "bounce back" after giving birth?
"I just rejected it right away because it seemed so unrealistic to me. I remember posting pictures afterwards, [and] I was still wearing my hospital underwear because I stole every pair I possibly could. It's so hard to have a baby, and then after, you have to take care of the baby. Even though I had a baby nurse — I had all the possible help you can have — it's still really hard. I just remember wearing a pad, wearing the underwear, and I gave myself so much time and patience. I promised myself that I would be gentle.
"I also was lucky enough to talk to Serena Williams on the phone. She was patient with herself, and she's the one who had to get back to playing tennis. So between my friends and the promises I made to myself, I was like, 'I am in no rush.' It's now 14 months later, and I'm still in no rush. Someone could think that I'm in my second trimester. I'm not even joking. I really don't feel any shame about that."
That's cool, that Serena could give you advice.
"Even to say that to you is insane."
Did you have a mom group? What other moms did you look to for support?
"Here's why I'm super-duper privileged: I will post a question on Instagram or the Community app, where people can text me, and I utilize that. Gene started having tantrums, and there's parenting books, and I have my friends from high school, but if I don't want to just poll my friends, I can ask everybody at my fingertips, and I do use that."
What has your quarantine been like as far as balancing parenting a toddler and working?
"As far as working, I've only been filming some episodes of our cooking show when he's sleeping. We have our nanny, Jane, with us, and she is the love of my life. So I really haven't had to balance working. We've been going to protests, and Gene comes to the socially distanced protests. There's a protest I go to every morning at 10:30."
That's awesome.
"Yeah, it's been a very crazy time. That should be the pull quote of this article: 'Amy Schumer: It's been a crazy time.'"
Have you been thinking about how you're going to raise your son to be the best person he can be and be a part of the change?
"Yeah, and you also think about the accountability of a son. He's a big dude already, and he's been walking since he was 10 months old. If he is being too rough with a little girl, I'm not going to be like, 'Boys.' I really want to teach him to be a really good, gentle feminist."
How have you been mentally unwinding during this time?
"I think spending time with him, actually. Every night before he goes to bed, we hang out in our bedroom. We'll bring some books and hang out in bed, go under the sheets, and every night we do that. And that's when I'm the happiest. I don't know how long that tradition is going to last — I'm appreciating every second, because any day he might be like, 'This isn't for me anymore.' I can't say I've been going for walks, because I haven't. On the way to protests, I listen to The Daily, or some informative thing. Basically, what I'm realizing through this conversation is that I need to be unwinding more. And I watch Search Party, I May Destroy You, and 90-Day Fiancé — but that one stresses me out."
Did you get into any of the Netflix reality shows, like Love Is Blind or Too Hot to Handle?
"I got into Love Is Blind, of course. Too Hot to Handle didn't really grab me, if I'm being honest. Because I have a baby and I'm married, and the idea that they can't have sex — I was like, I can't even relate to that being a problem."
You can watch Amy Schumer talk more about periods for Tampax here and catch her cooking show on Food Network next on Aug. 17 at 10 p.m. ET.