Alicia Silverstone Is Calling Out Starbucks' Extra Charges For Milk Alternatives
She's not about that disposable cup life.
If you follow Alicia Silverstone on social media then you already know that she cares deeply about the environment. One company, though, that she doesn't think shares her passion about it is Starbucks.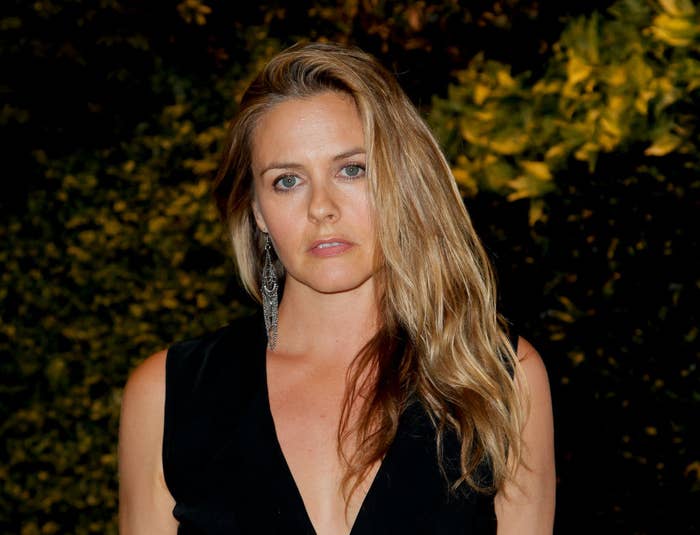 Alicia hopped on Twitter to give a few suggestions to the global coffee chain, starting with calling out its use of disposable cups.
Many people echoed her feelings about Starbucks' overuse of disposable cups, adding their own observations of it.
Some pointed out their local knowledge of health codes — and how allowing customers to use reusable cups wouldn't be considered a violation.
While others offered deeper insights.
Alicia didn't just call out Starbucks' need to improve its system for handling reusable cups, though — she also questioned why milk alternatives are more expensive.
On the topic of milk, she had one more suggestion for Starbucks:
If Starbucks is looking to overhaul its green initiatives, well, it now knows exactly who it can hire as a consultant.
UPDATE: A Starbucks spokesperson has provided the following statement to BuzzFeed:
Starbucks baristas are encouraged to craft beverages directly in customers' reusable cups whenever possible. Building on our long standing commitment to sustainability and an elevated customer experience, we will take this opportunity to review guidance to our partners about personal cup use as we continue to be mindful of waste.
Regarding alternative milks, adding a splash of any alternative milk to brewed or iced coffee, cold brew or an Americano is always offered free of charge. The price of our beverages is based on a standard recipe, so any customizations that are not part of the standard recipe, which could include added flavors, alternative milk, or an additional shot of espresso, will incur a small surcharge.