...Are you ready for it?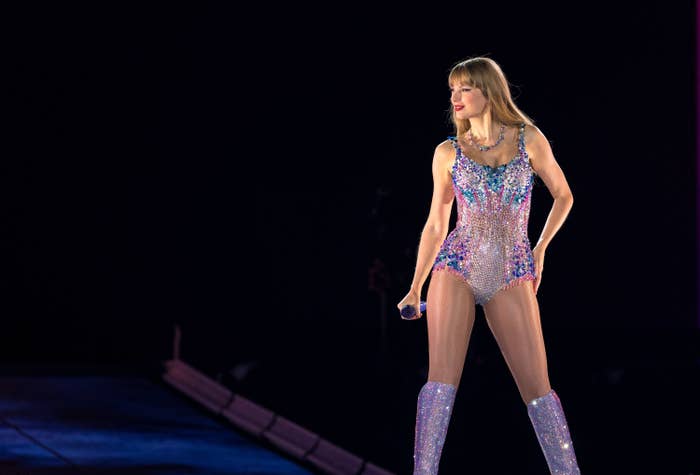 Taylor Swift is finally back with her Eras Tour, and — much to the delight of Swifties everywhere — she's filled the first few legs of the tour with nods to her past...and (according to some fans) her future!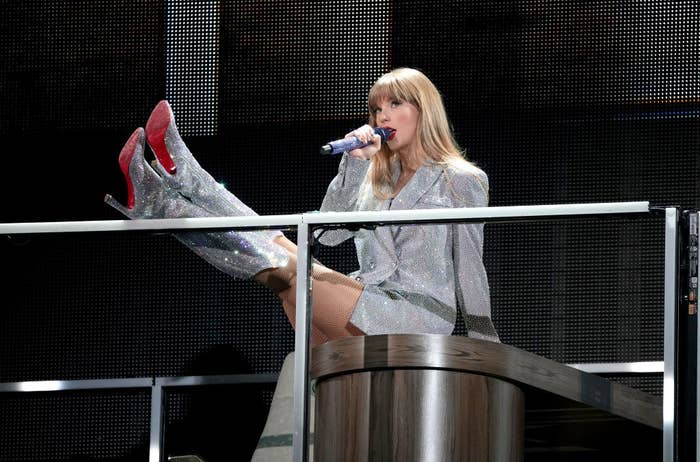 Now, Taylor doesn't make it easy to (ahem) crack her coded eggs. And depending on the particular brand of Swiftie you're interacting with online, you might read or hear a very different interpretation of the same clue. If nothing else, Taylor's dedication to giving us layered messages suggests she embraces the puzzles herself.
So, with all of that explanation out of the way, let's break down just a few of these Easter eggs, shall we? Here we go:
1.
Starting off, many fans have speculated that Taylor opened the tour with songs from Lover because it's the first album that's entirely hers legally...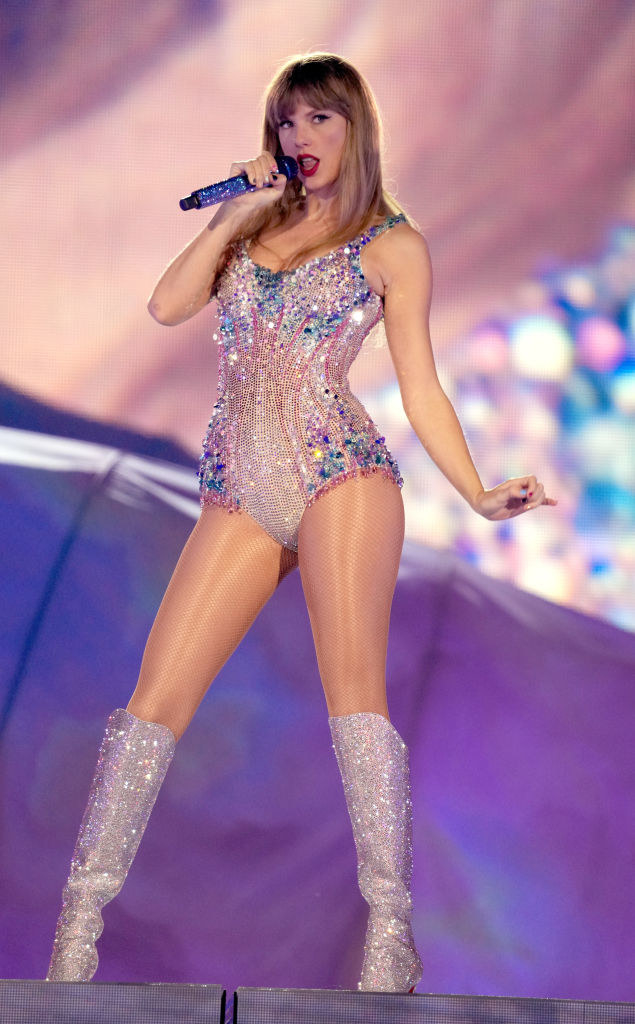 ...And because its tour was cancelled due to the COVID-19 pandemic, so it's like she's picking up where she left off!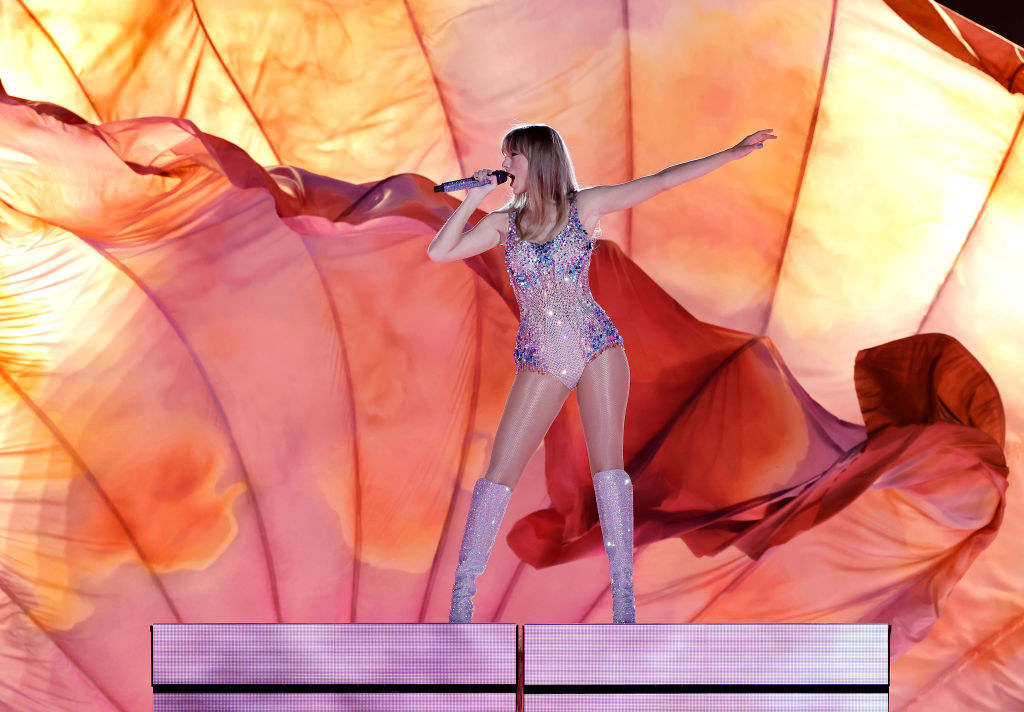 3.
According to many fans, her manicure holds meaning in the (ahem) palm of her hands. Fans are widely in agreement that each nail represents her 10 albums. Midnights (dark blue), Evermore (beige), Folklore (gray), Lover (pink), Reputation (black), 1989 (teal), Red (red), Speak Now (purple), Fearless (gold), and a blue-green for her self-titled first album!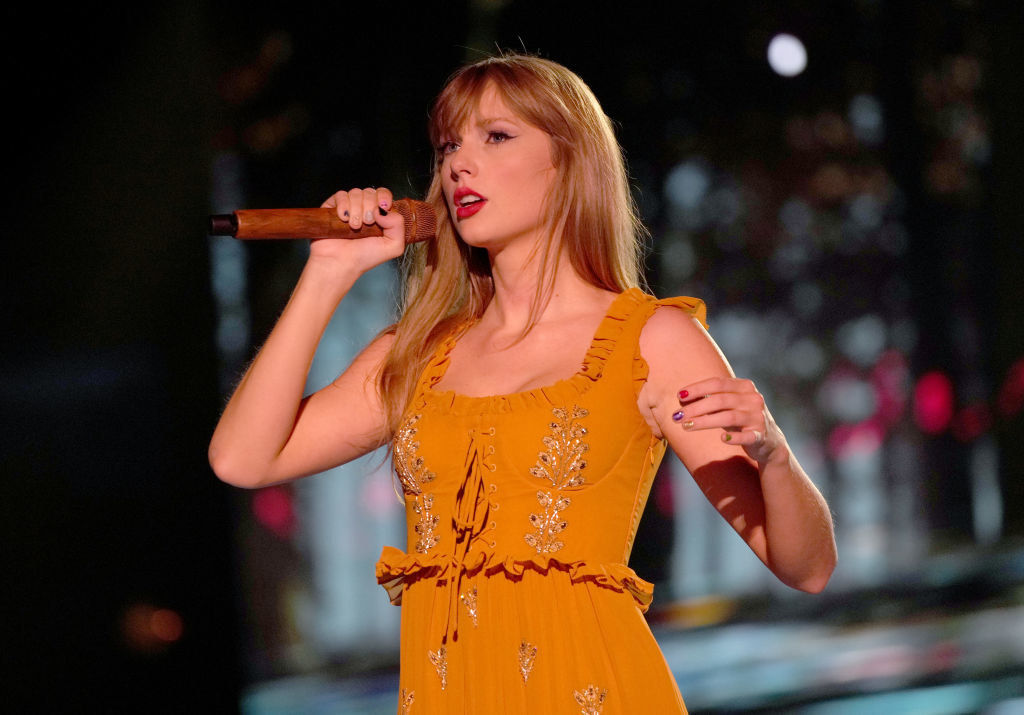 Fans recognized a very special dance move during the Midnights portion of the show. On the first night of tour, Taylor performed the viral dance moves (a strut and a twirl) created by TikToker @mikaelarellano during the song's chorus. Mikael shared the dance the day after Midnights dropped and has been active in the Swiftie community, so it's quite sweet to see Taylor really does seem to interact with her fans online!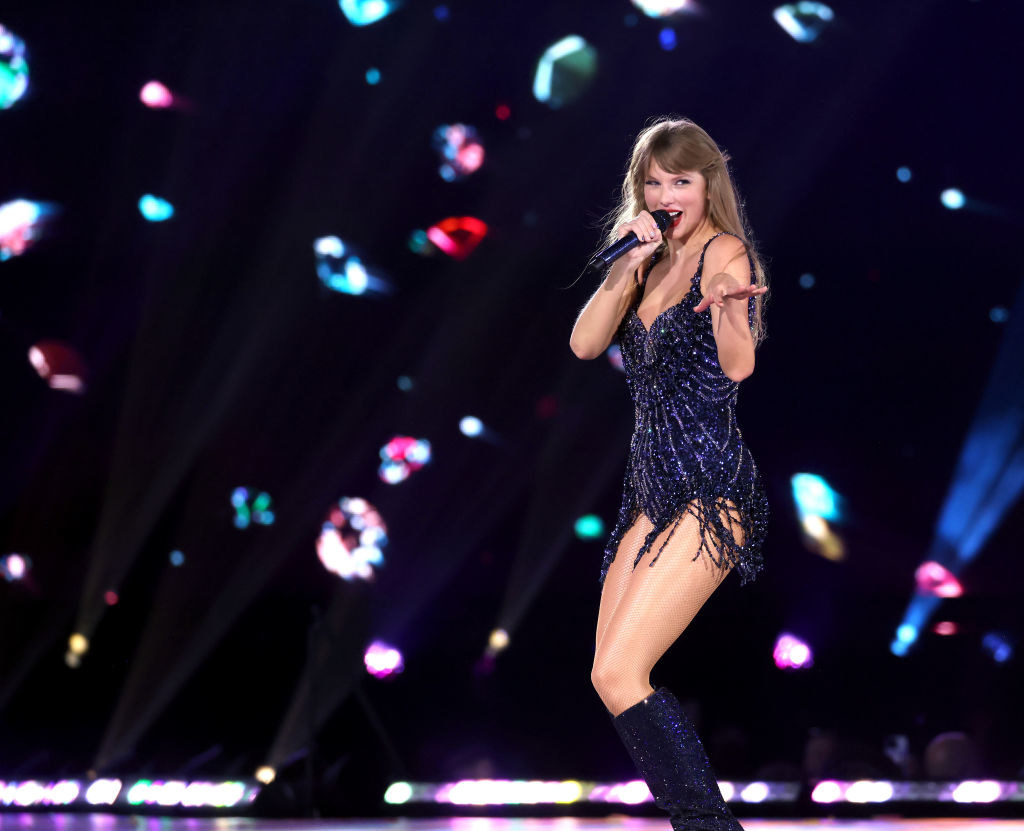 "What is your evidence," she asked her fans, laughing in a clip from the show. "I'm here to dispel the rumors and prove wrong the allegations I hate Evermore; I actually love that album, and I'm so proud of it!"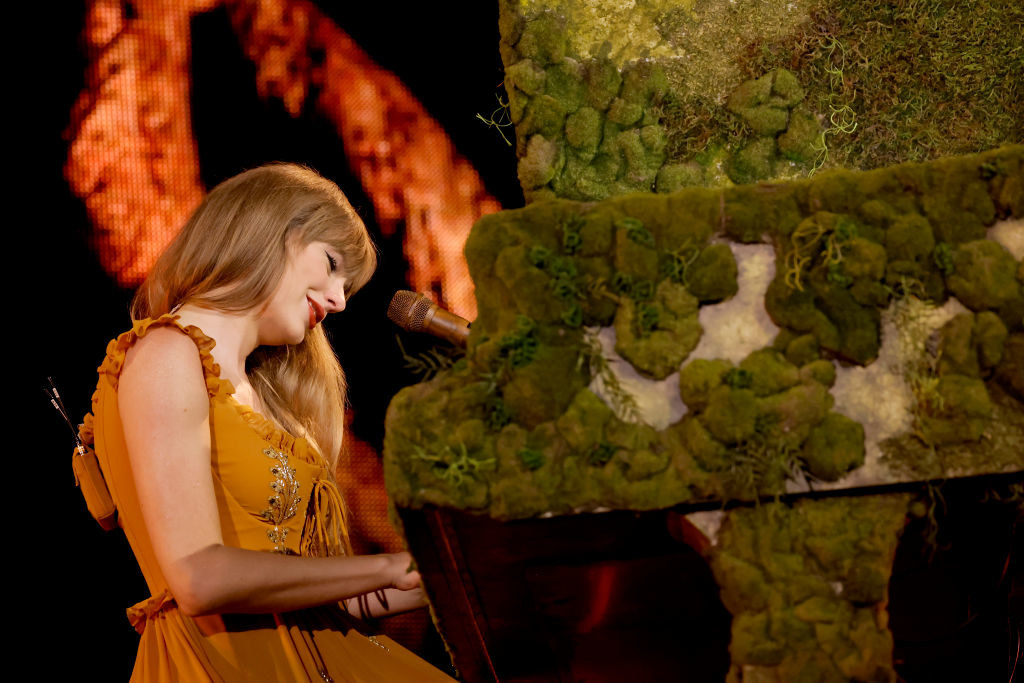 Though, this time she didn't destroy a car with it.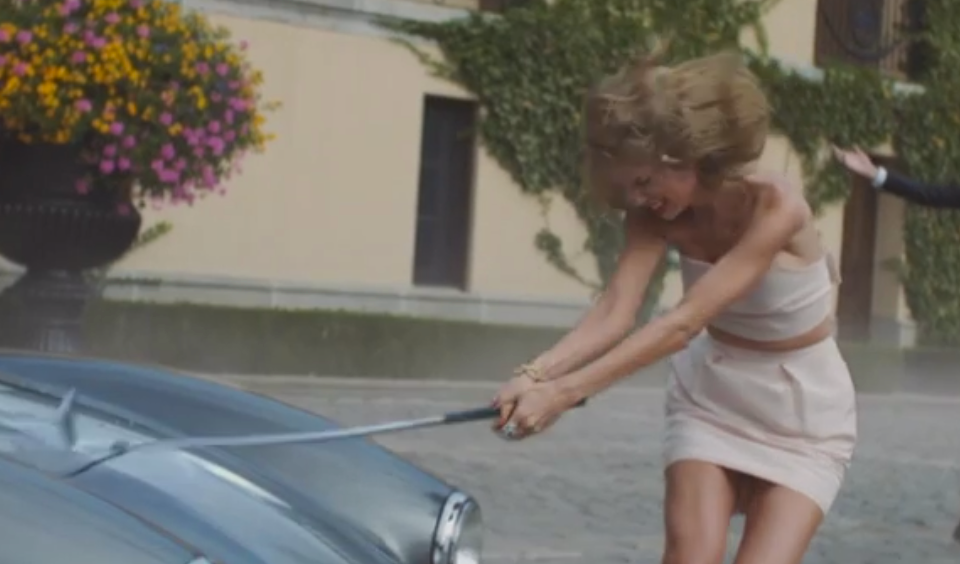 (Here's a better look at the cabin):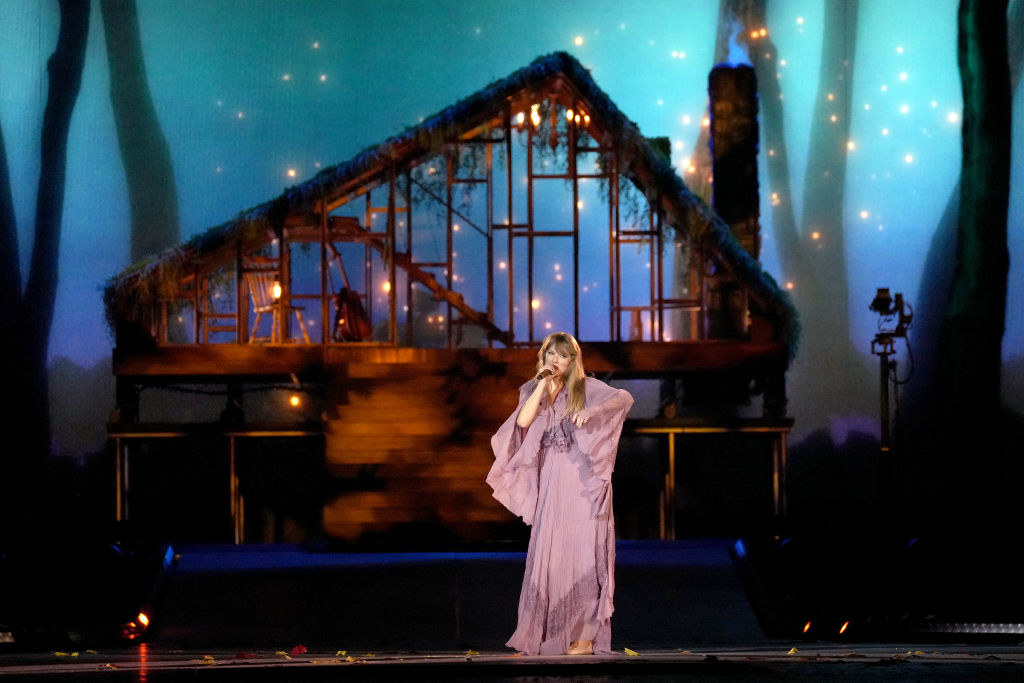 8.
Taylor wore the purple coat from the "Lavender Haze" music video during her live performance of the song.
9.
As well as a gold dress during her performance of the Fearless era that fans think looks very, very similar to the one she wore back then.
10.
She also plays on a silver acoustic guitar, similar to the one from the Fearless era, but this one, as she let fans know in a series of Instagram stories, was DIY-decorated by her parents, including her lucky number 13.
The nostalgia!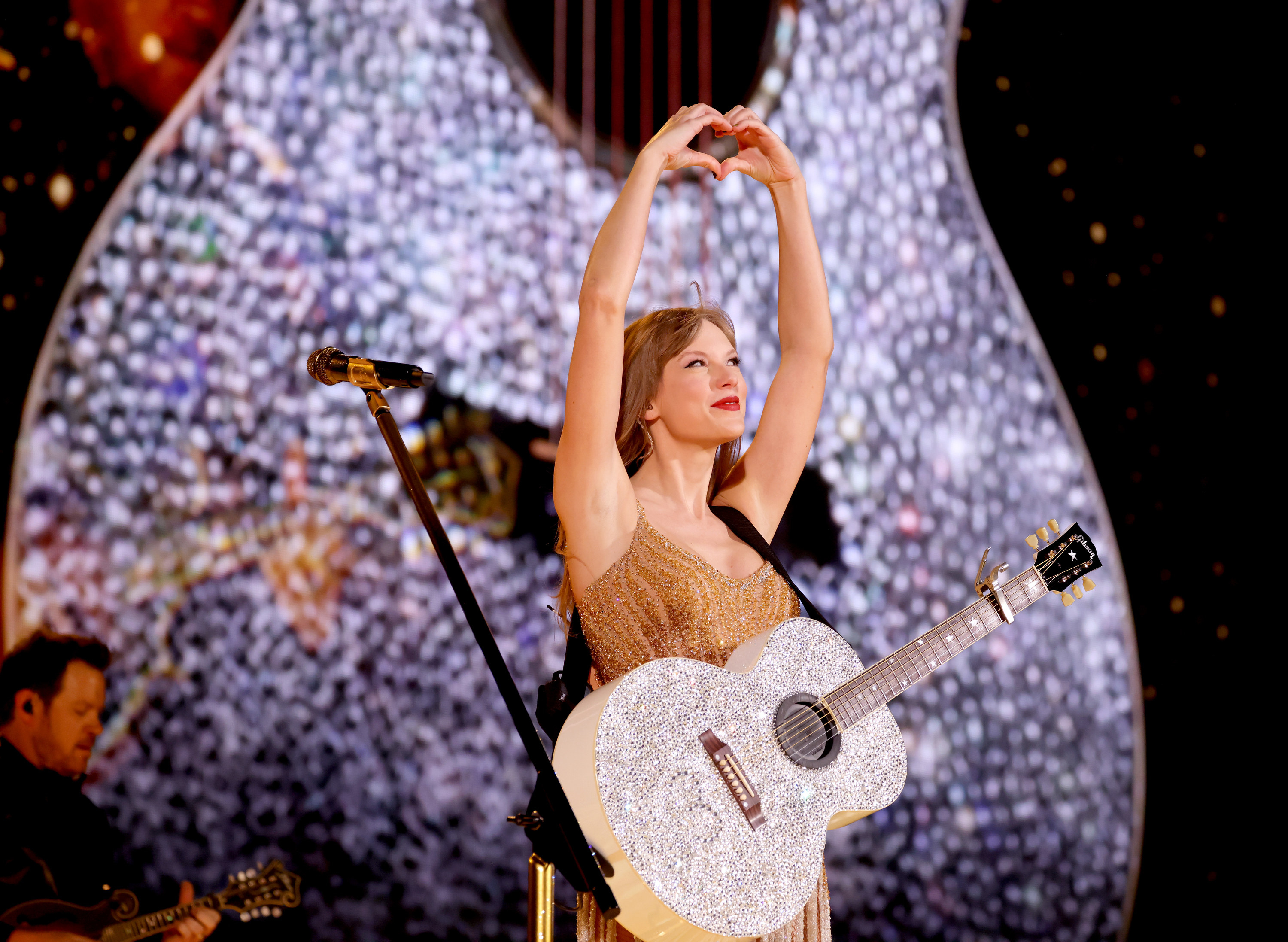 11.
And at least one concert attendee swears they saw snakes in lights during the Reputation era (users in the comments say to look for snakes on wristbands at 0:25 seconds into the below clip, right after she sings "I don't like your little games..."):
And finally, let's end with Taylor's Speak Now album segment— as it's the focus of THREE major Easter eggs, per Swifties.
Speak Now is Taylor's 2010 album featuring hit songs like "Enchanted," "Back to December," "Innocent," and "Mine." It's her third studio album and one which she hasn't yet rereleased as Taylor's Version, due to copyright issues. Swifties believe the artist is hinting that her next rerelease will be Speak Now (Taylor's Version). But why? Let's dig in!

13.
"Enchanted" was the only song from the album that got any spotlight during the entire 3+-hour setlist.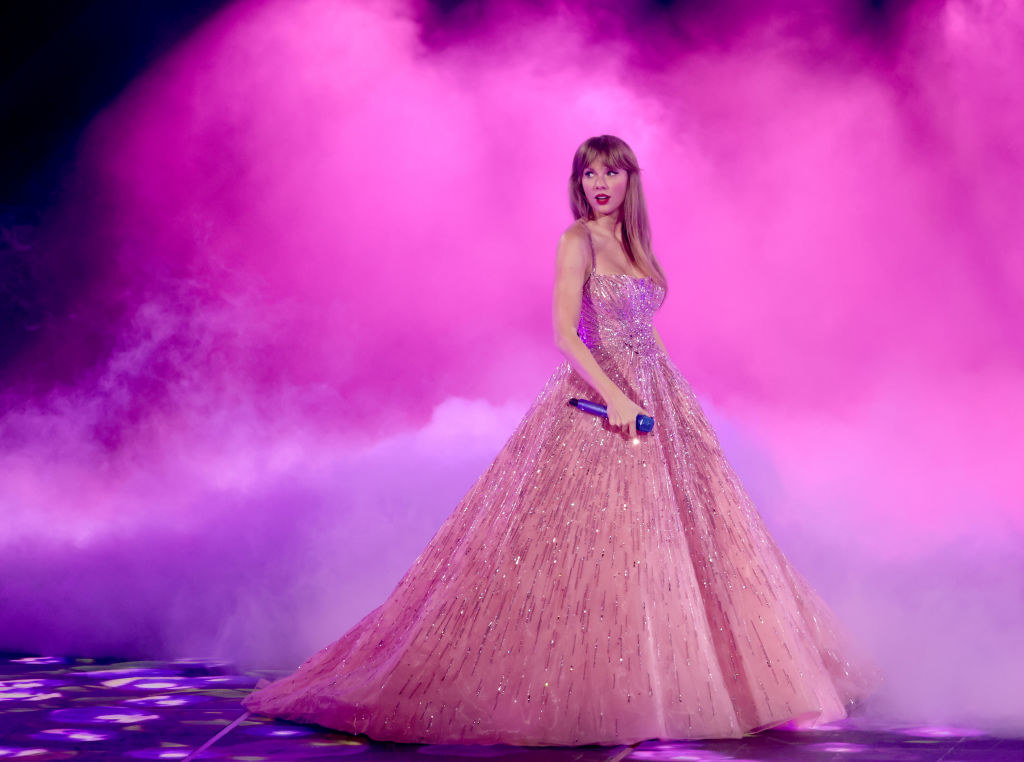 Taylor really outdid herself giving homage to every single album on this tour, but fans absolutely noticed that she performed just one song from Speak Now — "Enchanted." Fans have speculated she intentionally used just one song from the album to hint at it being released as Taylor's Version soon.
14.
The Speak Now Taylor seems to be trapped in a glass box during a Reputation set, and is the only one not ~released~ at the end.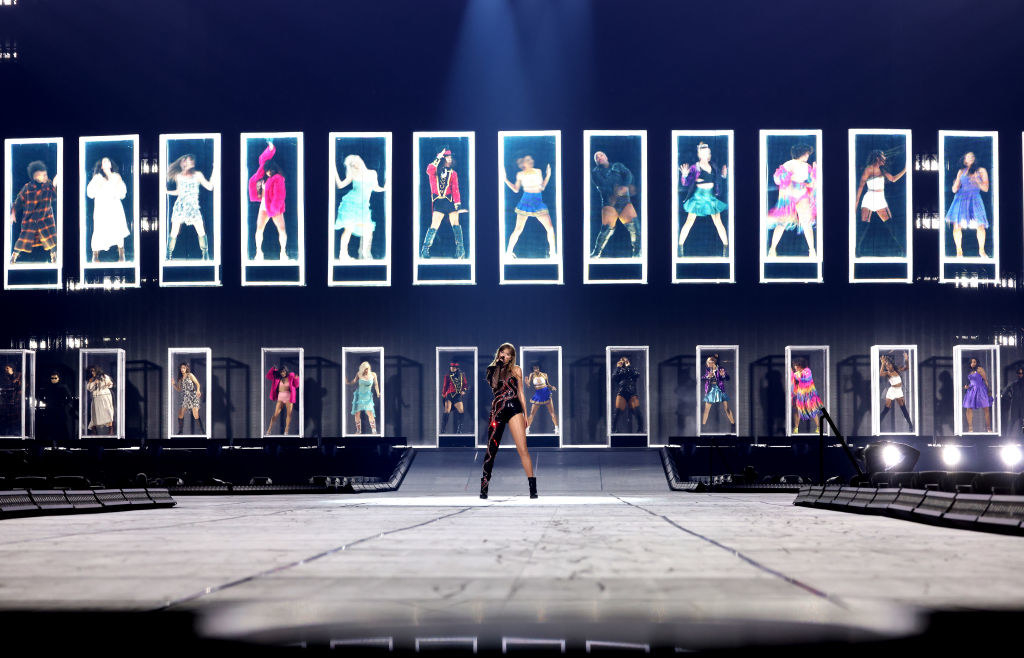 During the Reputation album segment, Taylor is surrounded by dancers trapped in clear boxes. Swifties were quick to notice one of the dancers is wearing a purple dress similar to the one Taylor wore while touring for the Speak Now album. And while dancers representing other Taylor eras are released from their boxes by the end of the song, the Speak Now one isn't. But will she be soon?!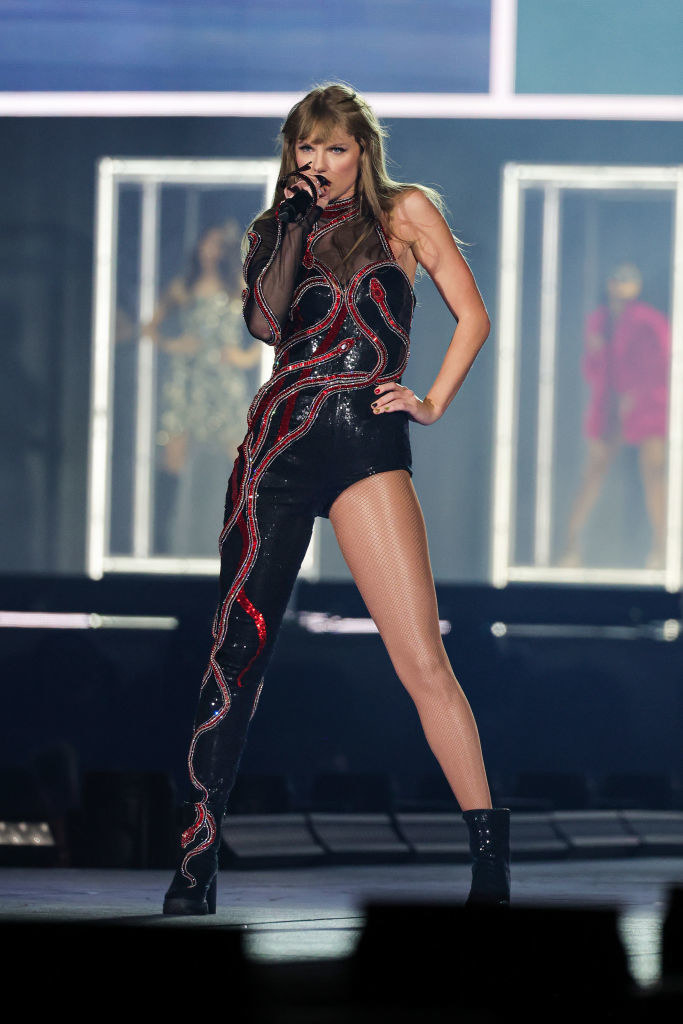 15.
And, of course, this is also a prime opportunity to decode her T-shirts (again). During the part of the concert dedicated to her Red era, Taylor wears a T-shirt with the phrase "A lot going on at the moment" on it, with "A lot" in red letters and the rest in black: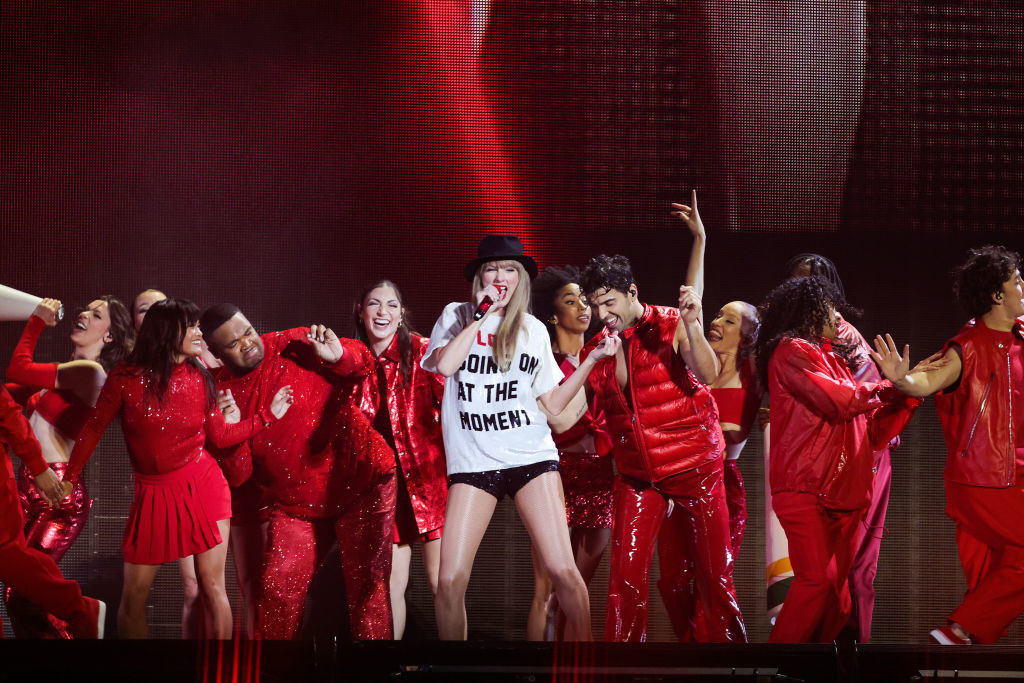 Then, on another night, she wore a shirt that read "Who's Taylor Swift anyway? Ew," with "Ew" in red. (Which is a line from "22," off of the Red album.) Fans are speculating that she may be literally spelling out Speak Now (Taylor's Version) leading up to the album's release using these red letters: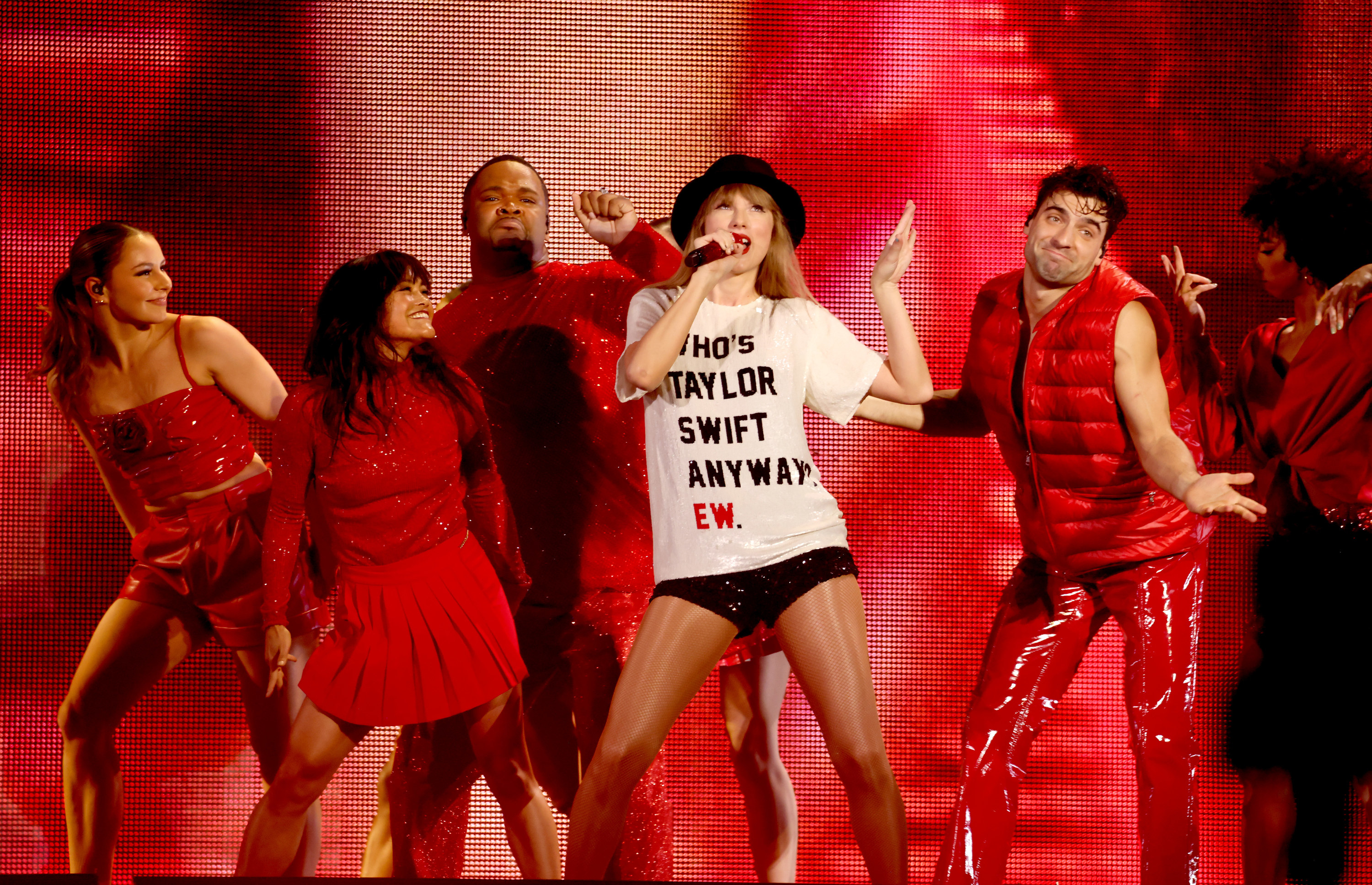 What Easter eggs did we miss? Let us know in the comments below!