Conscious Parenting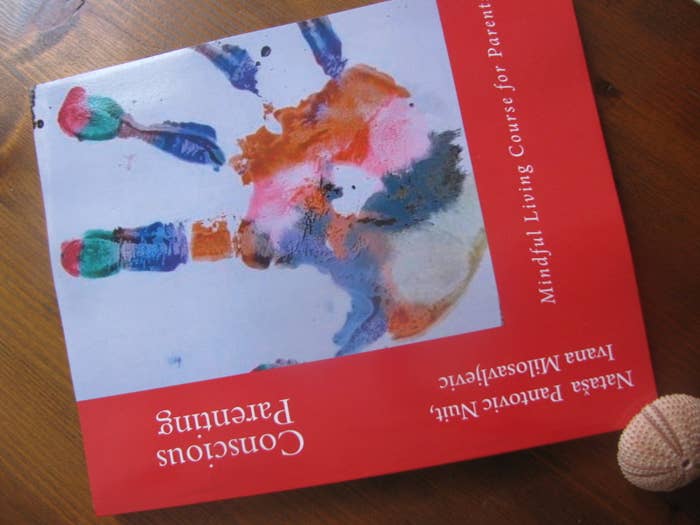 Conscious Parenting Movement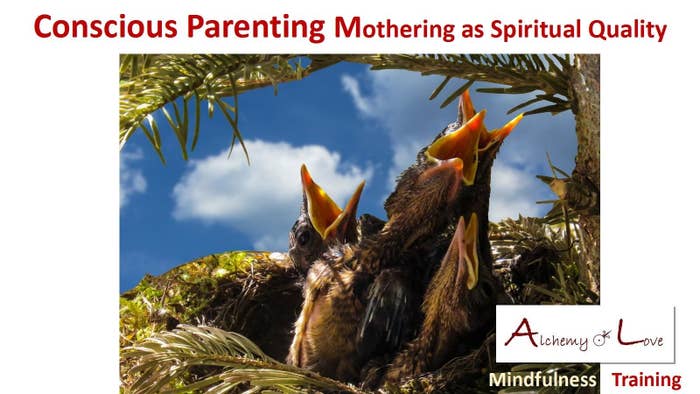 Q. Tell us more about this movement of Conscious Parenting, of Mindful Parenting, or Simplicity Parenting?
A. 'Conscious Parenting' or Spiritual Parenting is a natural result of our decision to start working on our Parenting Self-Development.'
'Stepping into the foot-steps of our ancestors, gurus, alchemists, sages, dreaming a better world, we walk our path enriching our mental, emotional and spiritual experiences. Within the parenting world this movement takes the form of: Conscious Parenting. As a Conscious Parent we acknowledge that every child is an individual with a different growth rate and a potential that is varied and vast. Respecting the needs of these beautiful souls, listening to their unique voices, hearing their wants will assure them that no matter how tiny they are somebody will kneel down to Listen. Respecting the potential that is hidden within each child, we respect their potential to become Kings of their Trade, or Saviors of the World to come.'
'Our children need our Love, support and sanity within this amazing matrix of choices we live in. They need us to guide them towards healthy foods, habits, inspiring activities, life enriching friends, etc.'
Q. Can we do it and how?
A. 'It is possible to get it RIGHT if we stick to the very basic principle of Self-Development and Spiritual Growth: encouraging within our children a strong capacity for feeling, rich soul experiences, with a capacity for strong mental growth and a potential for strong willpower.' But we can not do it alone. I keep saying to my kids: Please help me become a better and more loving parent!
'It is easy for parents to lose themselves in Parenting Responsibilities, in day to day tasks, in screams of demanding children, within the piles of shit of their babies, within Parenting Rules and Roles. It is easy for parents to lose the connection with Her Majesty Love. A harsh or skeptical parent can easily subdue the life force of the child. An energy of a warm, gentle, loving parent will be absorbed unconsciously into the new forming mind that will so gain and maintain a deep devotion to Life.'
A. 'It is important not to give up, get discouraged, or forget that we can aim to reach our highest potential even surrounded with screams, buttered with no sleep, exhausted with the utter lack of privacy, utter lack of space for one-self, constantly challenged with various demands (for more and more chocolate, for more and more TV, for more and more games, for more and more expensive gifts, for more and more and more…);'
Q. What is the methodology of Conscious Parenting course?
A. 'Within the Conscious Parenting Course Methodology, at all times, we are very attentive and careful about the child's evolving world of senses that needs stability, routine, and structure, that needs constant attention and care, world of emotions that needs love, freedom and creativity and world of thoughts that needs Discrimination as an Ability to chose Right Thinking, Emotions, Behavior. Soul stands at the center of the children growth and development, as an Essence, an Observer, Consciousness coming forth to experience the magic of Life. Be tentative to the Soul's whispers.'
Q. We all suffer from the lack of routine and rhythm, the world around is constantly speeding up, could you please elaborate on how to build these structures?
A. 'If we do not respect our Earth, the world of emotions and mental development will suffer. We all need rhythm in our food consumption, in our sleep patterns, in our cleanliness and our exercise regime. This routine does not come naturally and it is learned and exercised from very young age. The Rhythm is carried and supported by our ability to: Respect Routine, Create Stability, Build Structure. It is not an easy task but our kids need us to help them and guide them within this very important area.'
Q. More Specific Tips:
A. 'All conscious parents hope that they will further develop:
- Self-control over our thoughts and actions,
- Open heart that is protected by inner strength,
- Open and Free Mind so that we can stay in-tuned with the new experiences and ideas,
- An ability to stay true to our decisions and do our best to follow them,
- An increased capability for love, wisdom and peace
'Children need Rhythm, Routine and Structure, they need Daily Plan of Activity, Weekly Plan, Monthly Plan, Yearly Plan, and even though this might sounds boring, the Routine is the one to give them stability and security. Learning how to define True Goals and Dreams and Priorities we avoid missing on REALLY important activities and mile-stones of our life.Our children have given us the most precious gift, they chose us as their parents, in return, we should give them a world that they deserve. The path of love, peace and harmony is possible and we all aim to achieve it. Start your conscious parenting self-development journey, it is the most rewarding spiritual experience!.'
The interview, quotes and images shared are part of Conscious Parenting Course and are shared with the permission of the publisher Artof4Elements.
Artof4Elements is a Mindfulness Training and self-help Publisher. Founded in 2012 Artof4Elements publishes books, audio, and video materials in the area of Mindfulness, Meditation, Self-Help, New Thought, Alternative Health, Vegetarian and Vegan Food and Nutrition, and Conscious Parenting.