In case you haven't heard, today was National Avocado Day. To honor this glorious day, Chipotle is offering free guacamole with the purchase of an adult entrée.
Unfortunately, Chipotle's website was not prepared for the overwhelming response, and users saw this screen when trying to order online.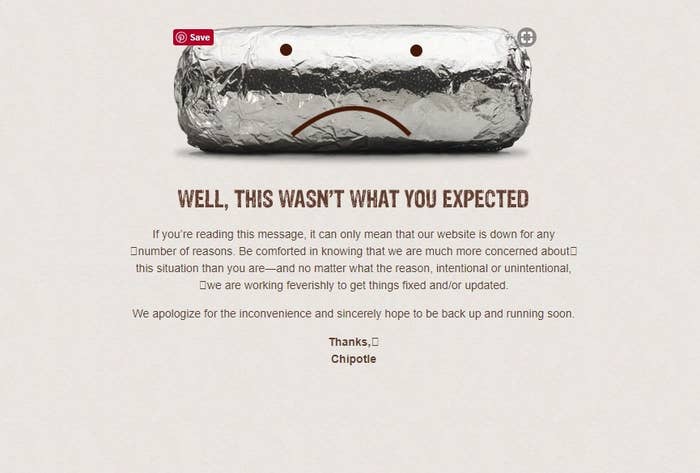 The company's official Twitter posted this tweet in response.
Of course, someone then responded and said everyone would be running to Qdoba for their free guac.
Qdoba responded in no time to take advantage of the situation and maybe some free advertising.
Well played, Qdoba. Well played.