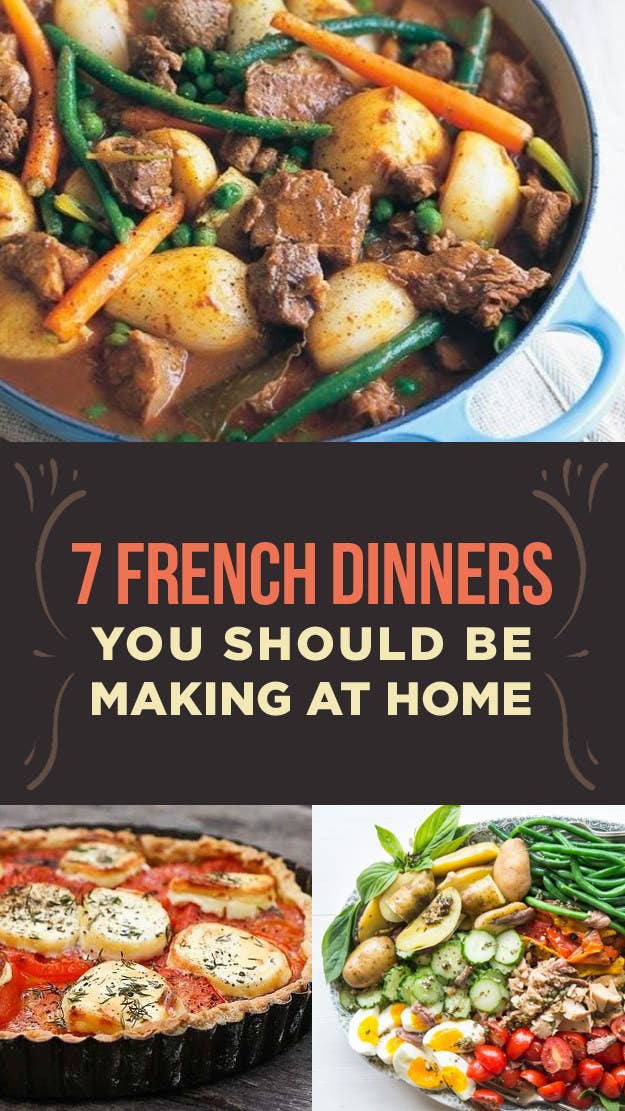 1.
Piperade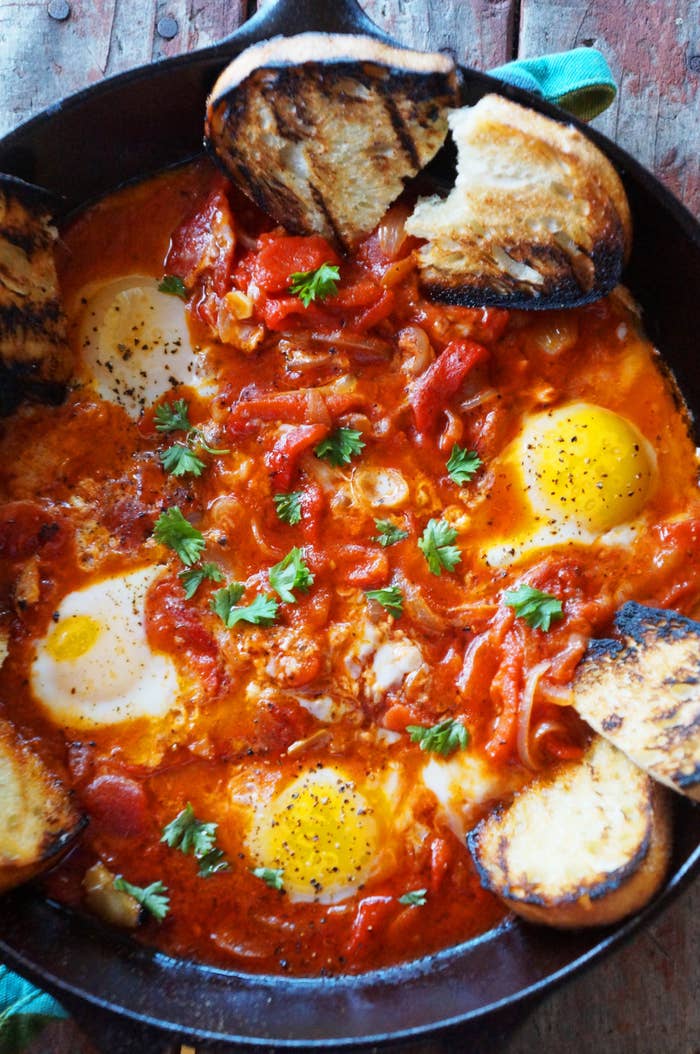 2.
Pistou Soup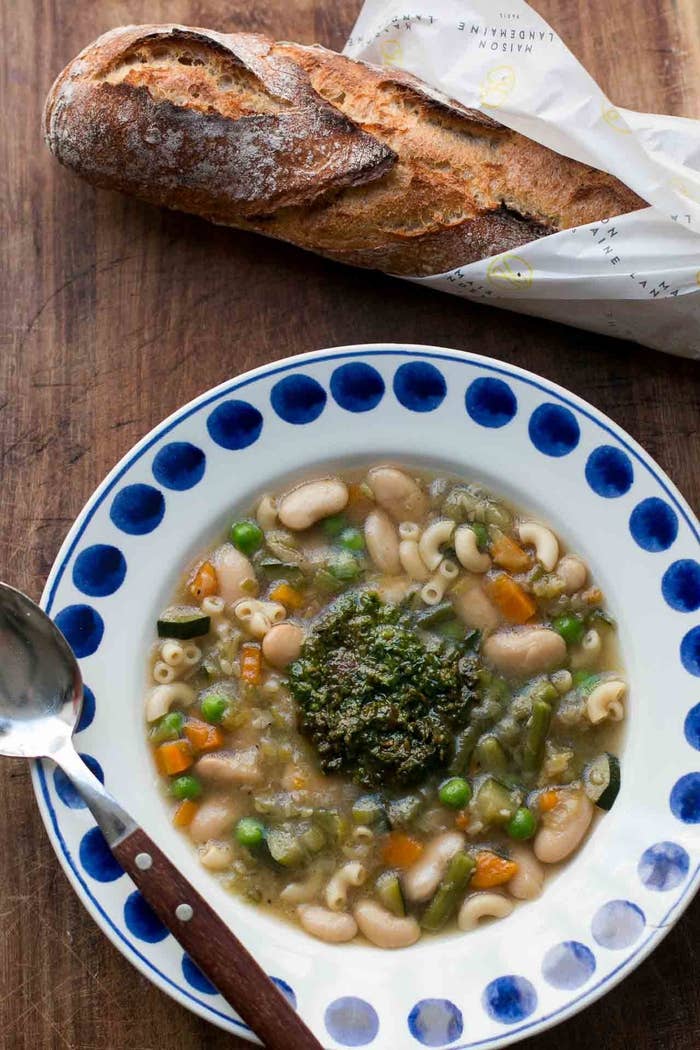 3.
Niçoise salad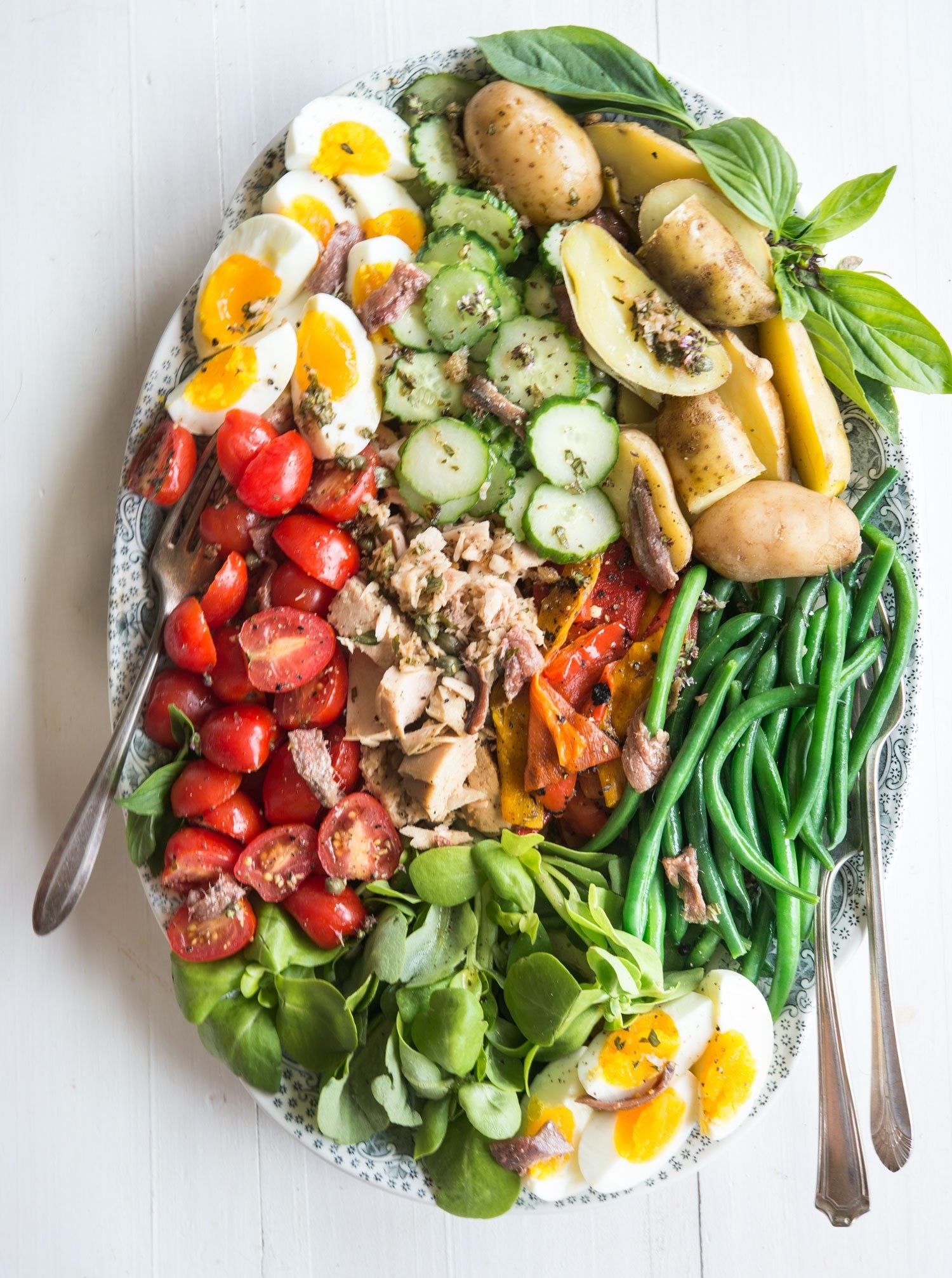 4.
Tomato, Mustard, and Goat Cheese Tart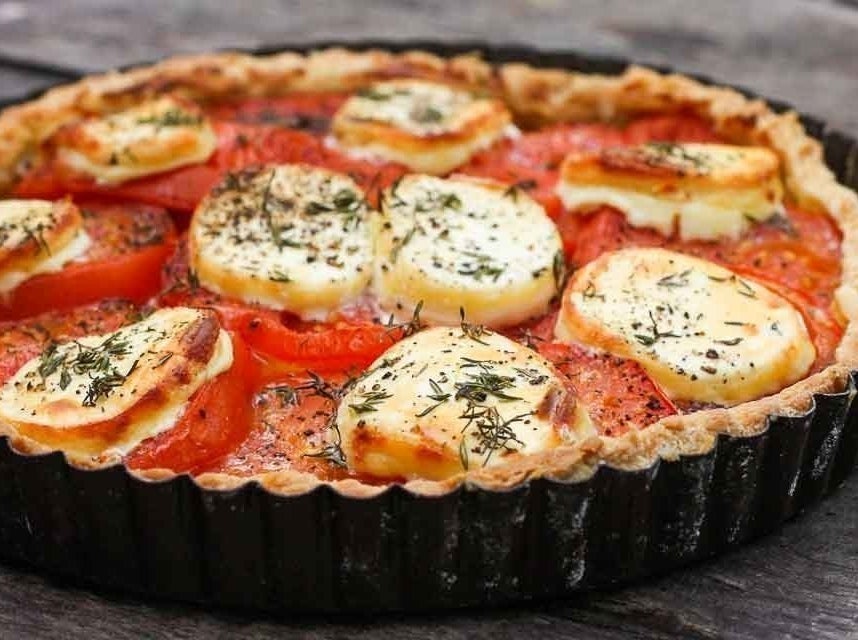 My grandmother used to make this pie almost every week in the summer when I was a kid. It's pretty straightforward: a flaky pie-crust (can be store-bought), a layer of Dijon mustard topped with sliced tomatoes, herbs, goat cheese, and a bit of olive oil. Serve with a green salad and you've got yourself an awesome meal.
Get the recipe here.
5.
Navarin of Lamb
6.
Bistro Salad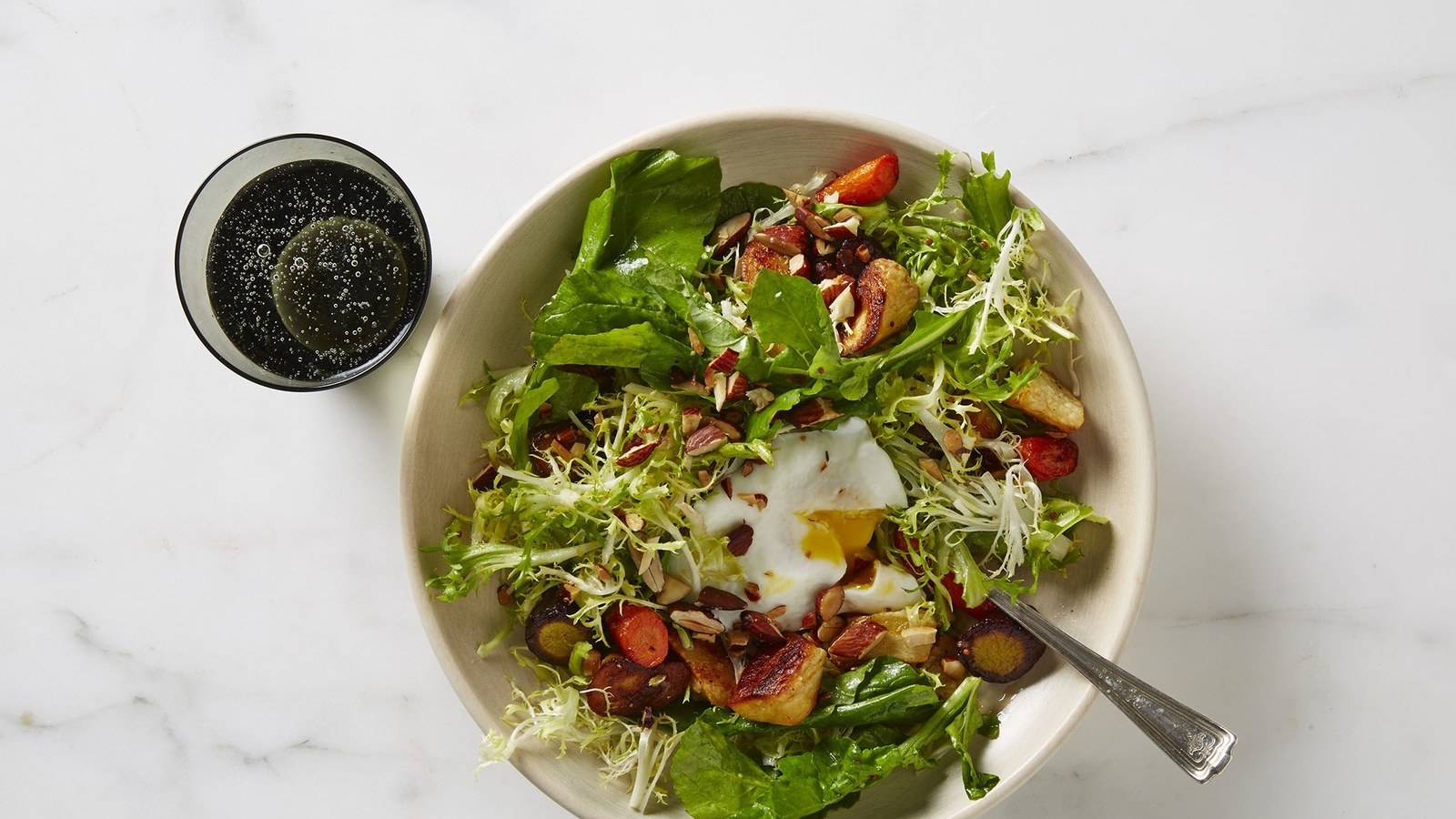 7.
Chicken Provençal