Are you ready for some French cheese AMAZINGNESS?
French Cheese Pull-Apart Bread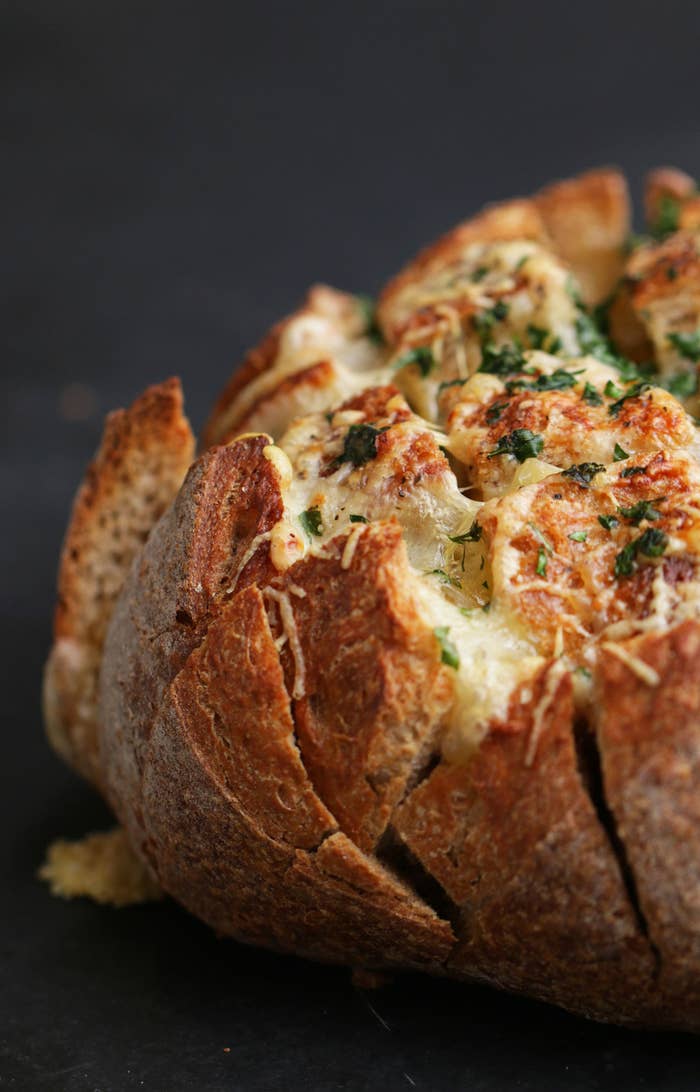 Here's a video that shows you how it's made:
INGREDIENTS
1 sourdough bread
15 oz of Emmental cheese cut into about 20 slices
7 oz of grated Comté cheese
Salt and pepper
1 Tbsp. of minced parsley
3 Tbsp. of butter, melted
PREPARATION
Preheat oven to 400°F.
Cut your bread diagonally into 1/2 inch slices, about 90% of the way down — be careful not to cut all the way through!
Repeat the process in the opposite diagonal to create diamond-shaped sticks of bread, held together at the bottom of your loaf.
Stick your slices of Emmental between the sticks of bread.
Sprinkle with the grated Comté, the parsley, salt, pepper, and the melted butter.
Bake for 15–20 minutes.
Enjoy!
Want BuzzFeed Tasty right in your inbox? Sign up for our newsletter!