You may remember her best as Buffy the Vampire Slayer, but Sarah Michelle Gellar has a ton going on these days.
She's a mom, cookbook author, self-proclaimed foodie, and the cofounder of Foodstirs. We caught up with her recently to talk about her passion for food, how she and husband Freddie Prinze Jr. are raising their kids — and her all-time favorite Buffy episodes.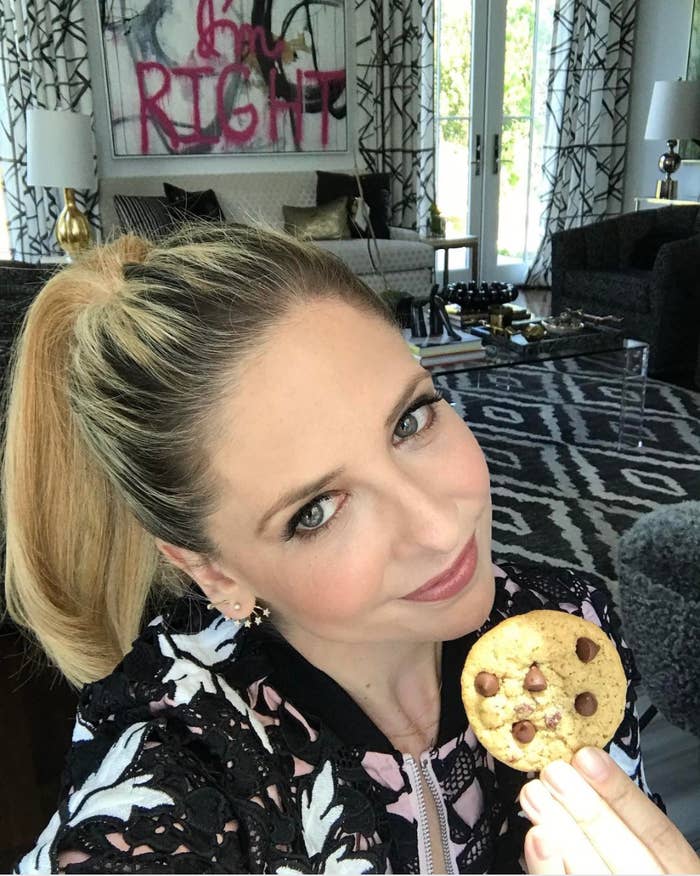 1. What's the first meal a home cook should master?
Something that they love. It's not necessarily about what's easiest. It's about what you have passion for — because that'll make you work harder.
2. What was the first thing you learned how to cook?
Salmon. My husband taught me how to make it over the phone. You just add sake (or whatever you want to braise it in), and cook it all in tinfoil.
3. How did your children change the way you cook and the way you eat?
I always cared about what I put in my body, but now that I'm responsible for children, I'm thinking in a much more long-term way. What is the food doing to their body? How is it helping them grow? What is it doing to the land we live on? I have a greater appreciation for things like that now, and I want to instill that in them.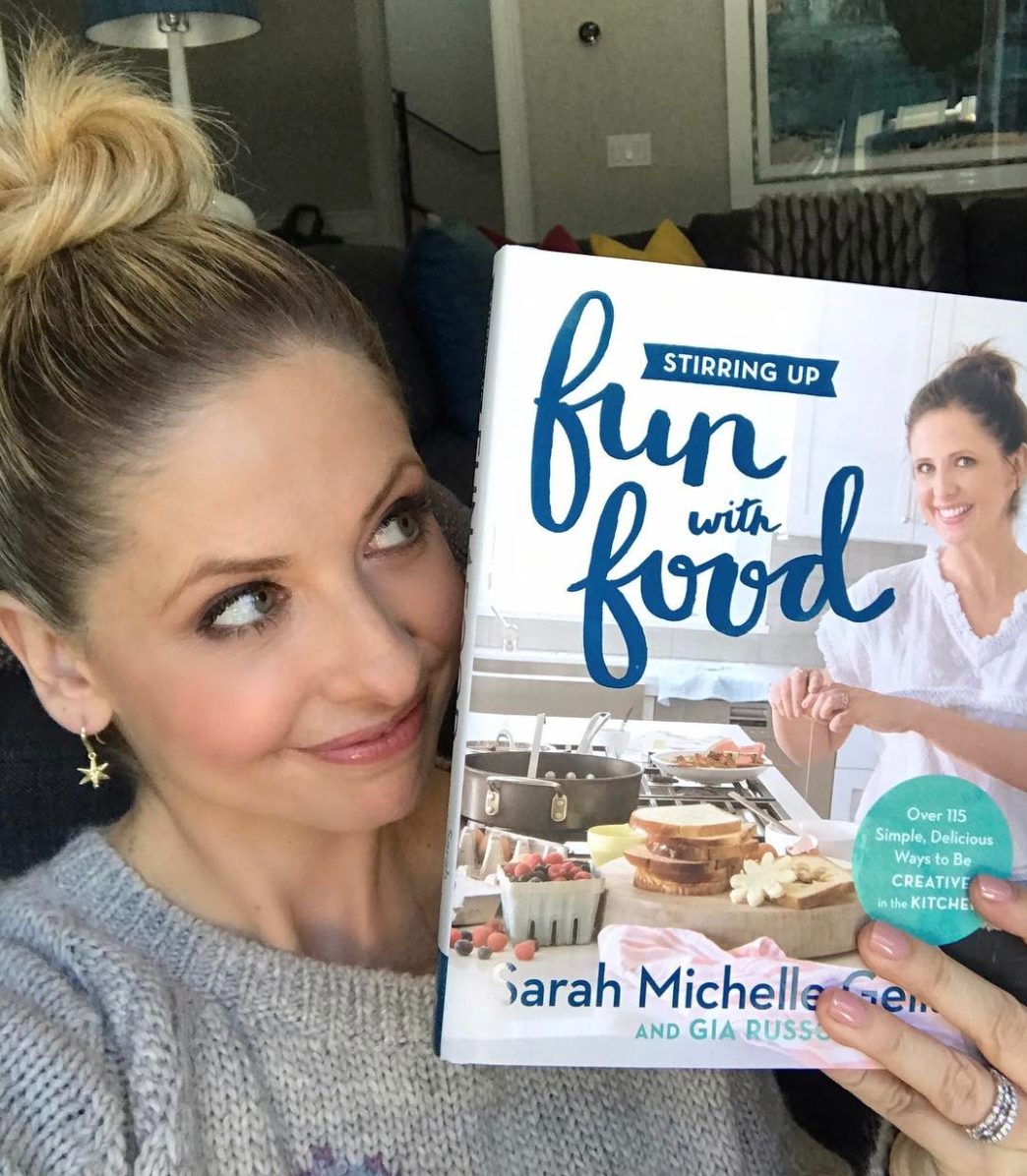 4. Do you have tips for parents who are raising picky eaters?
I don't believe in catering to children. You create a picky eater. Kids don't know. We have a rule in our house: You have to try something 10 times and then two times more before you decide if you don't like it. At the end of the day, it all comes down to creating an environment, where everyone sits at the table and eats the same thing. You're creating memories and setting them up to try anything — and it really creates better eaters.
5. What's your favorite thing to cook with your children?
Pizza. Freddie does the cooking, and I do the baking — but we argue that pizza covers both. I love how creative my children get with the pizzas. They'll be like, "I'm gonna make a heart pizza," or "I'm gonna put broccoli on it." I just love the ingenuity that comes with it.
6. Your husband is also a big foodie and the author of a cookbook. What's the best thing he's ever cooked for you?
Oh my goodness, I could go down the list. It changes from time to time. My daughter's favorite is his linguine with clam sauce. My favorite used to be this pasta he did with radicchio and pancetta. And his Brussels sprouts are on point.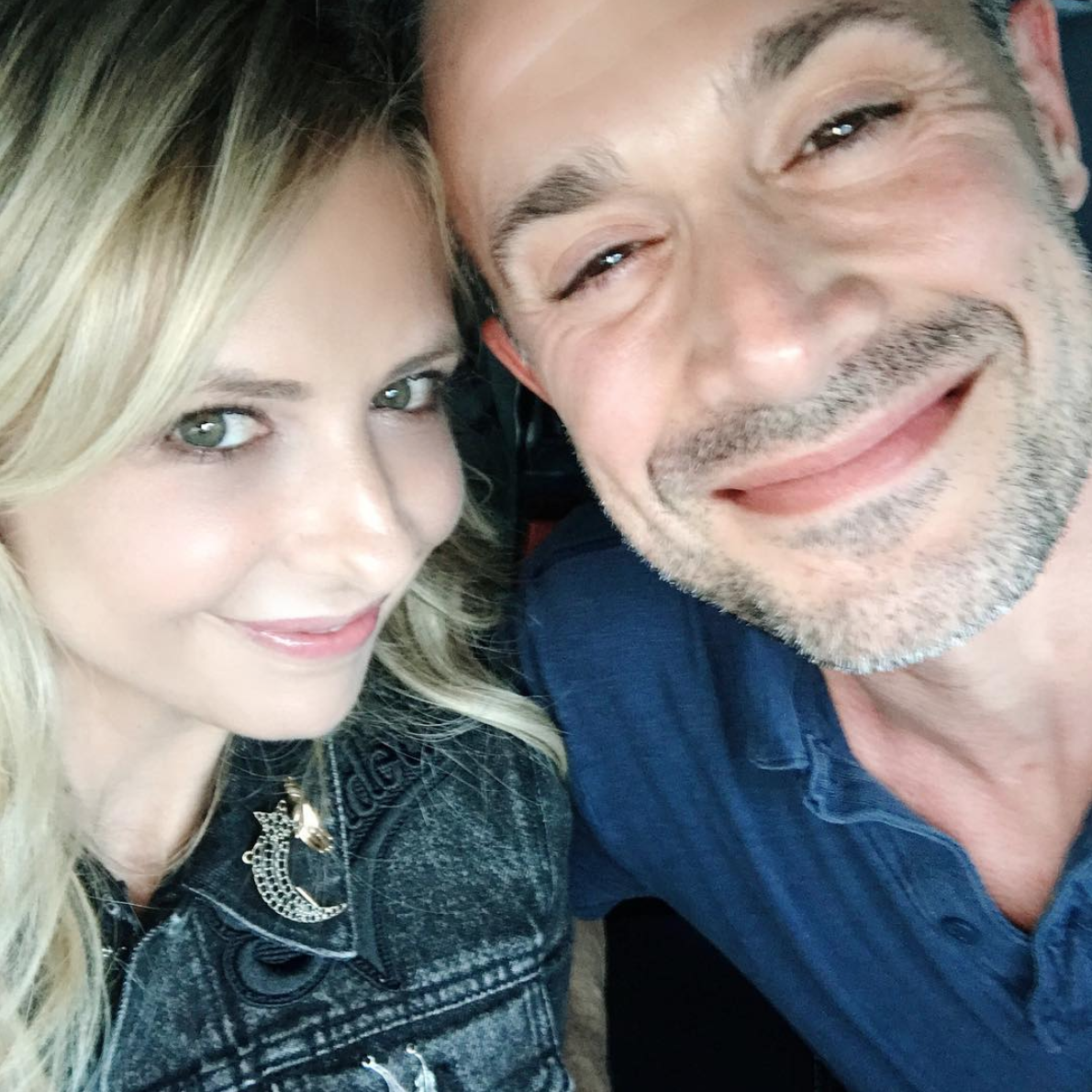 7. What piece of kitchen equipment could you not live without?
I love a cherry pitter, or an olive pitter. It's not one that I couldn't live without — but more so one that I'm obsessed with. It's one of those things you really don't need in life, and then you start using one and you're like, "This is the greatest thing i've ever had."

8. What ingredients do you use most in your cooking?
Freddie taught me to not be afraid of salt, because you really do need it to bring out flavor. Garlic is another one that I love. And Freddie also really introduced me to chile peppers, like Hatch chile peppers — that was something that I didn't really know.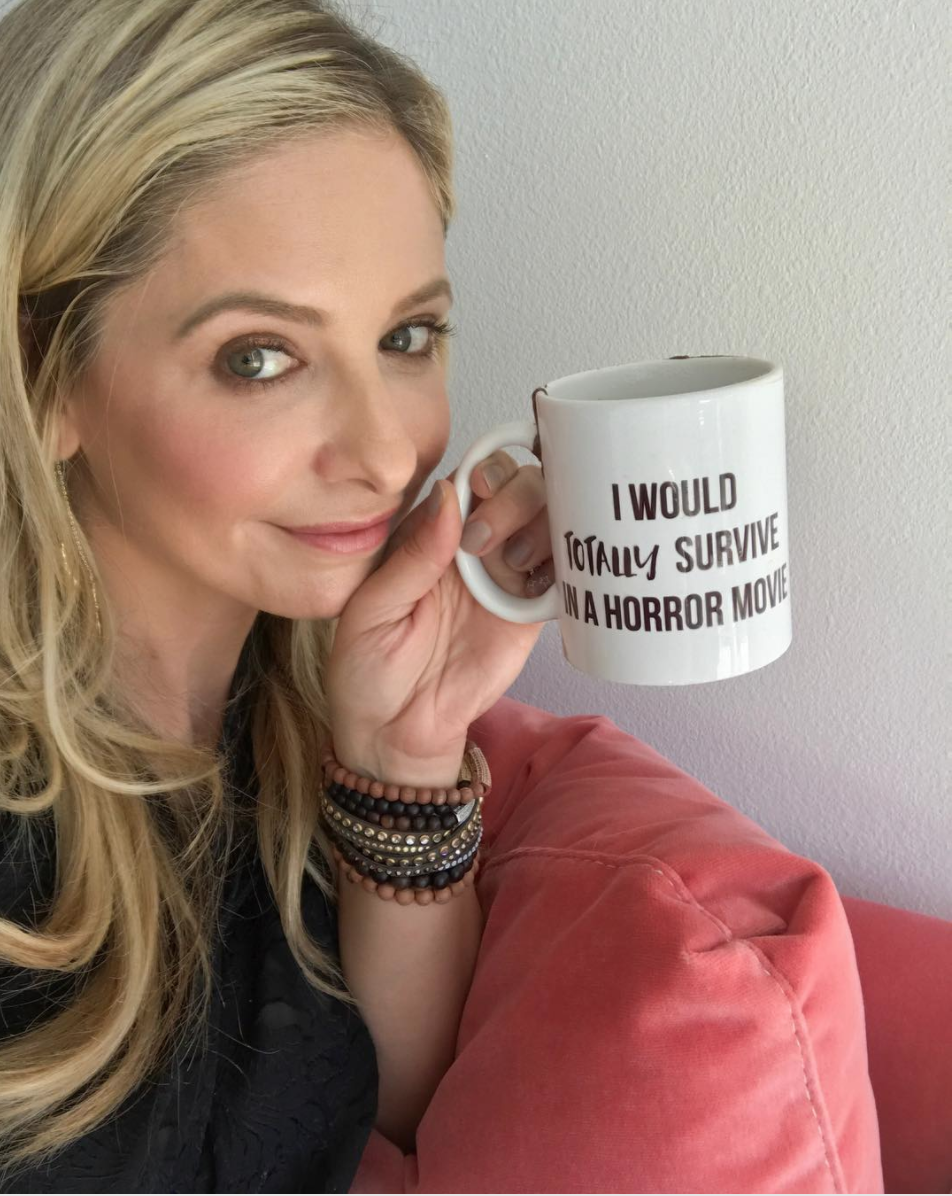 9. What do you usually have for breakfast?
We're big on breakfast and try really hard to do a big breakfast at home. Right now, I make these pancake "donuts." Sometimes, it's hard to make fresh pancakes in the mornings because you're getting them dressed and you have to watch the griddle. So I just get a donut mold, pour the pancake batter in, put the timer on, and then I have 15 minutes to go brush their teeth, get them dressed, come downstairs, and pull the donuts out of the oven. Then, I take fresh yogurt (a fun flavor like pumpkin for the holidays), and I drizzle it on top like a frosting. They think they're having donuts for breakfast!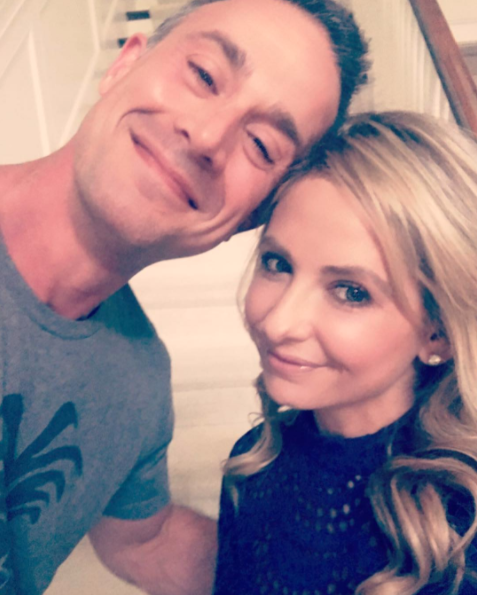 10. Quick-fire! Are you more coffee or tea?
I'm all coffee.
11. How do you take it?
Any which way I can get it.
12. What's your go-to alcoholic drink?
Sake. I love good sake.
13. Any good hangover cure?
Yeah, don't drink at my age. Remember, I'm not 22.
14. Favorite pizza topping?
Mushrooms and onions.
15. How do you unwind at the end of the day?
Books. That's where I lose myself. I can get lost in books and all of the sudden it's 2 in the morning and i'm like, "Oh my god, I have to go to bed but I want to know how it ends."
16. Any recent favorites?
I'm reading The Pretty Girls — it's really good. Tonight, no matter how late I get back, I will be finishing it.
17. Last show you binge-watched?
Big Little Lies.
18. What's your all-time favorite Buffy episode?
I would say it's a combination of "Hush," "The Prom," and "The Body." Those are my favorites.