Here's what's in season this month: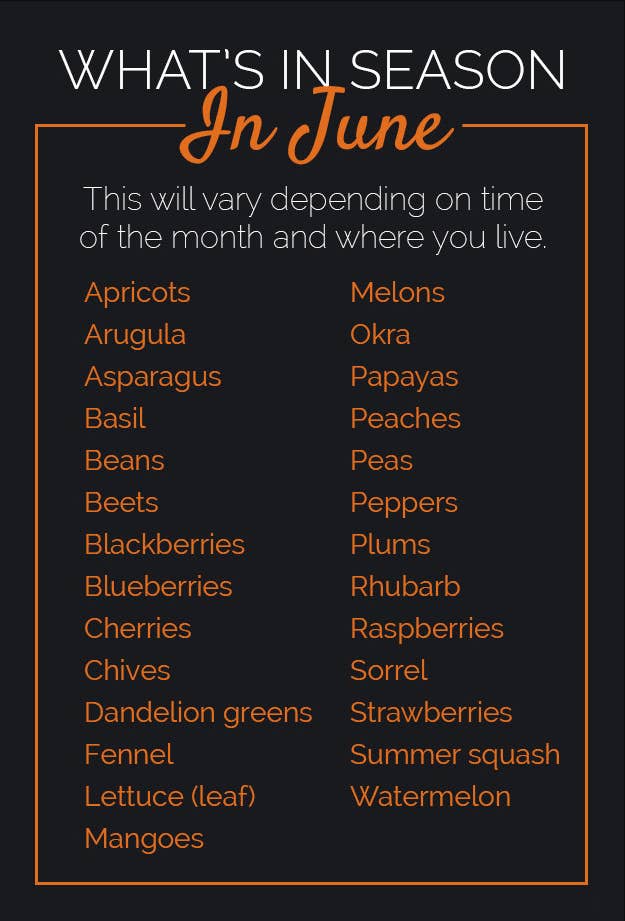 1.
Chile-Lime Melon Salad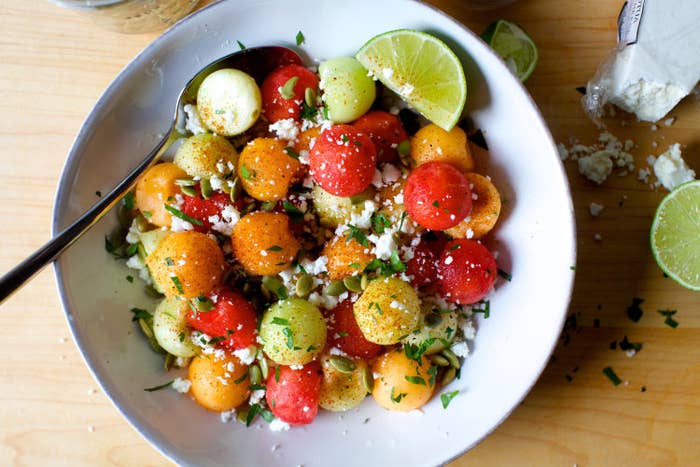 2.
Strawberry Margaritas With Cilantro-Black Pepper Simple Syrup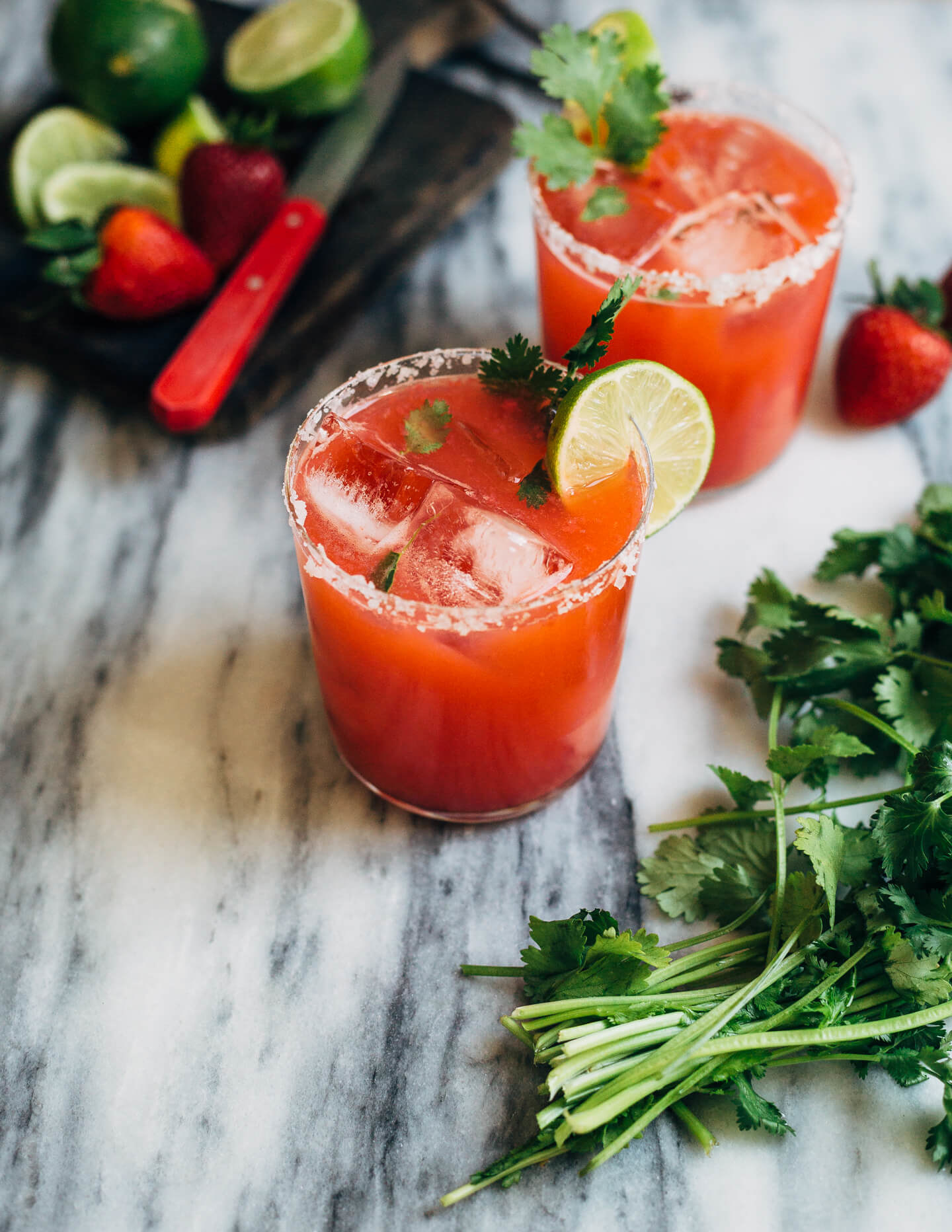 3.
Greek Yogurt Bark With Mango and Strawberry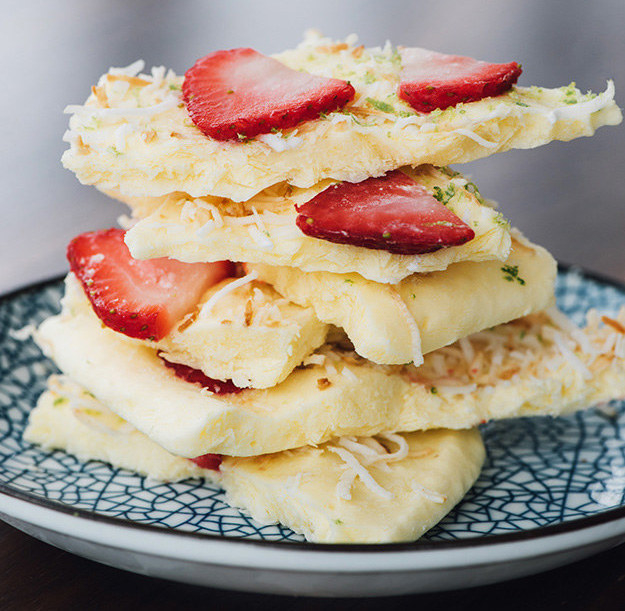 4.
Summer Fruit Galette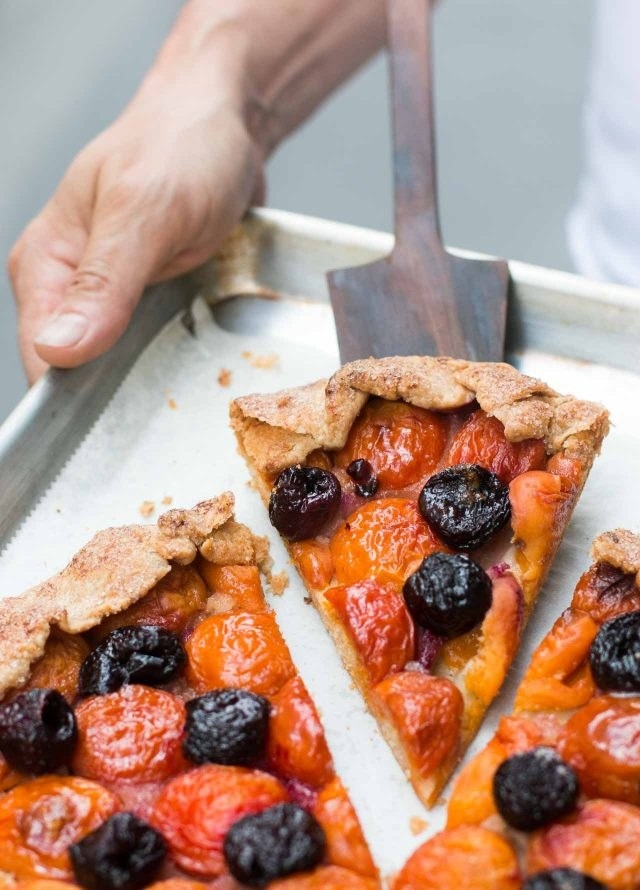 5.
Moroccan Carrot Salad With Harissa and Avocado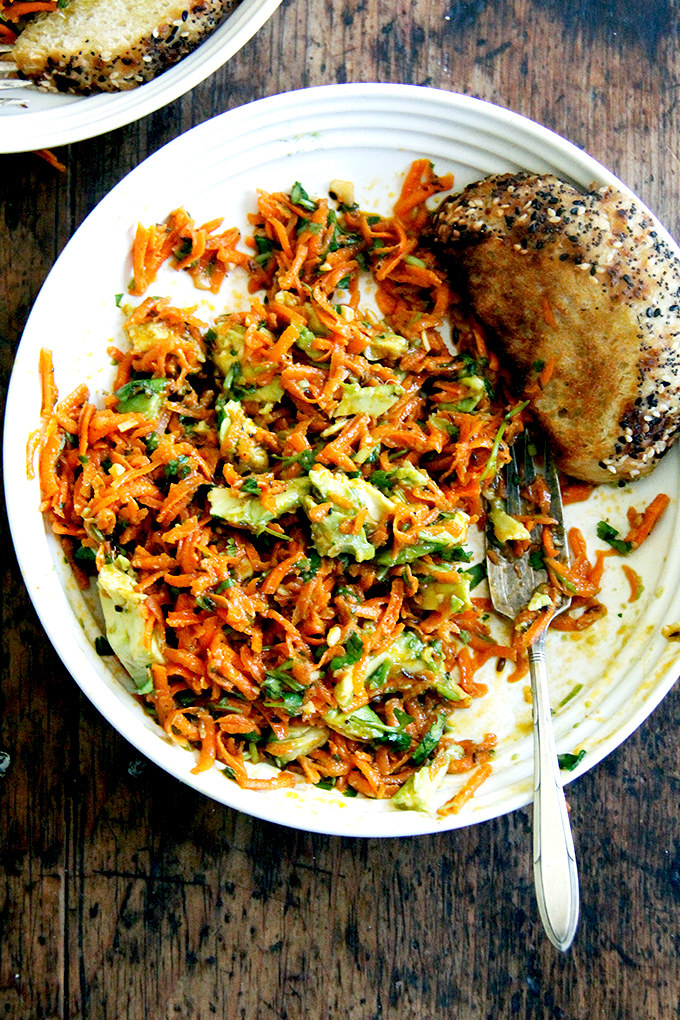 6.
Avocado Tomato Chickpea Pasta Salad With Lemon Basil Vinaigrette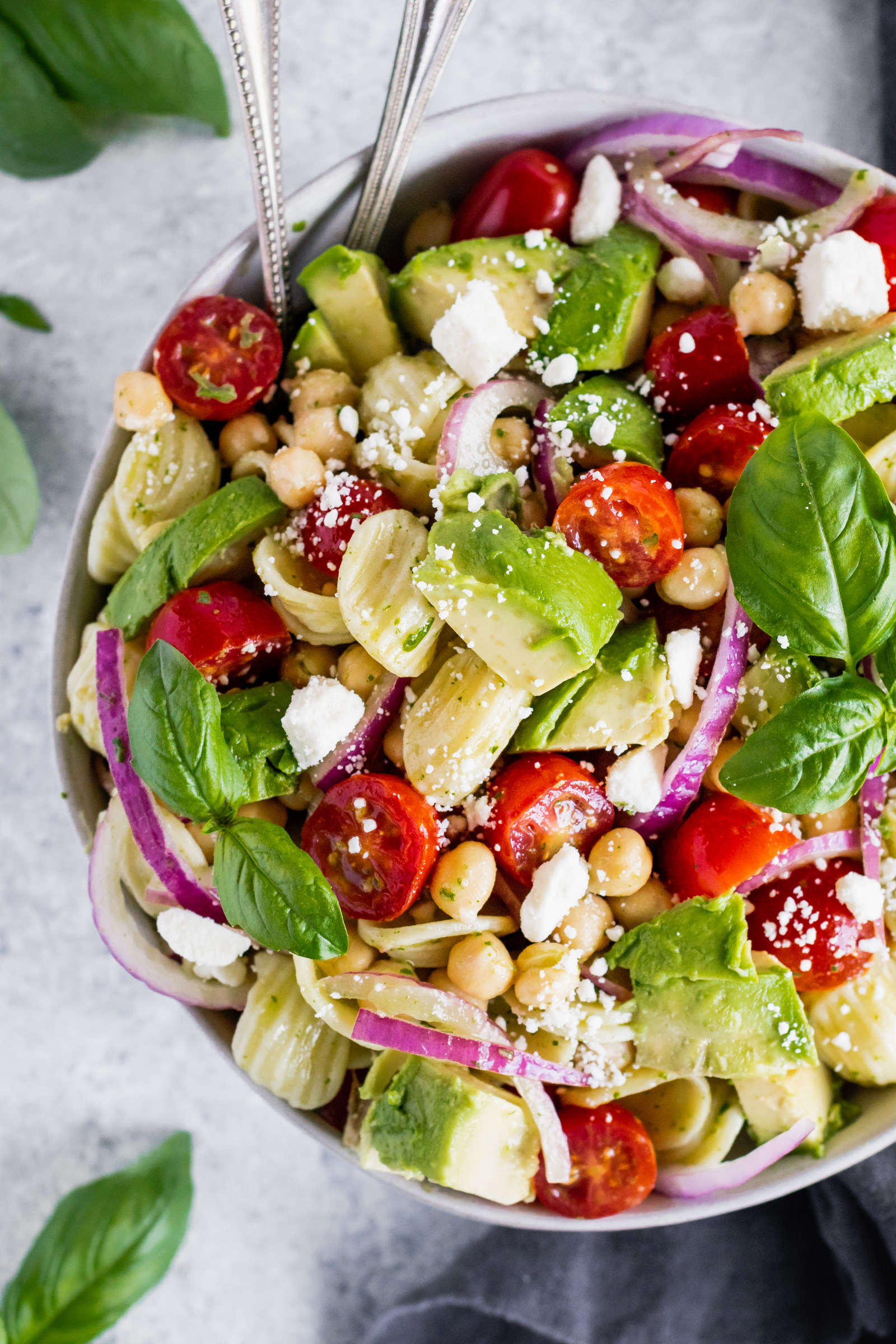 7.
Chilaquiles Brunch Casserole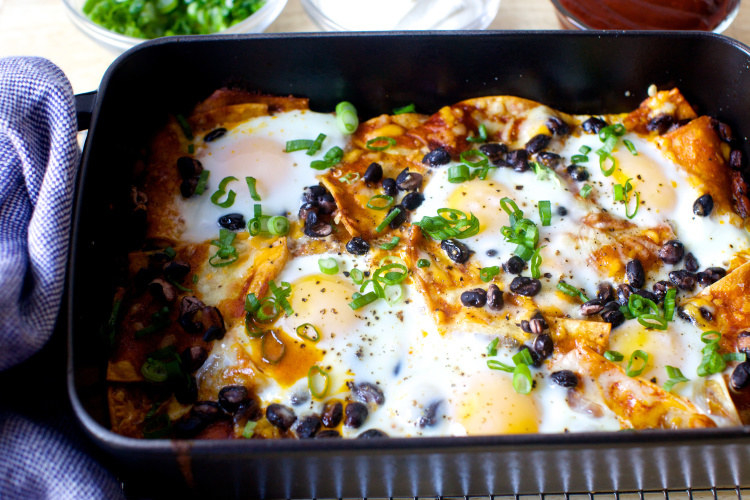 8.
Strawberry Shortcake Yogurt Bowls
9.
Chipotle Salmon Tacos With Cilantro-Avocado Sauce and Red Cabbage Slaw
10.
Chocolate Coconut Latte Fudge Popsicles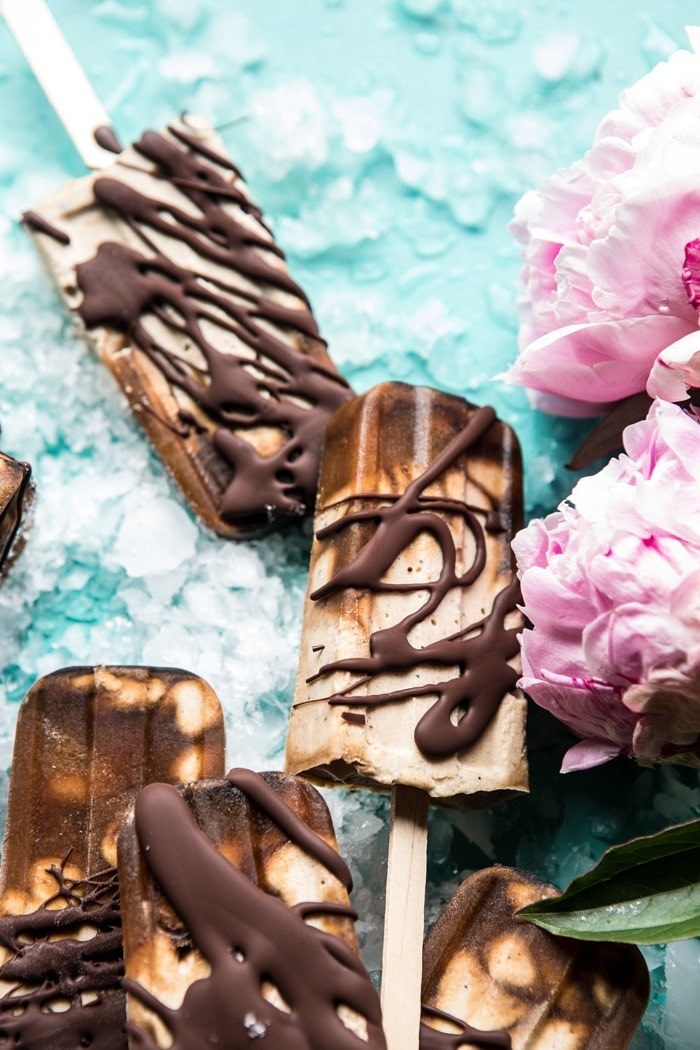 11.
Baked Chicken Meatballs
12.
Fennel-Asparagus Salad With Buttermilk-Lime Dressing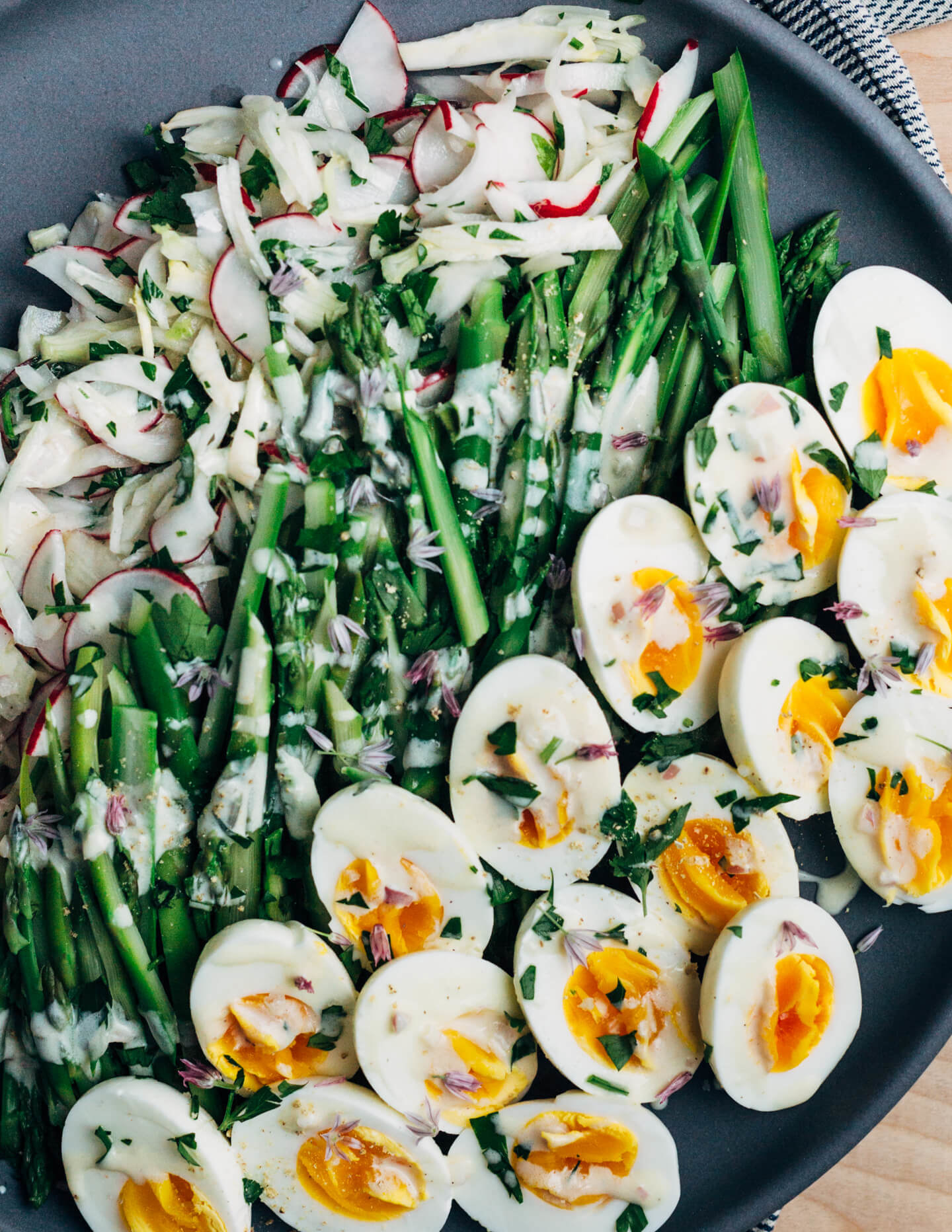 13.
Chipotle Chicken Cobb Salad With Cilantro Vinaigrette
14.
Garlic Ginger Chicken Potstickers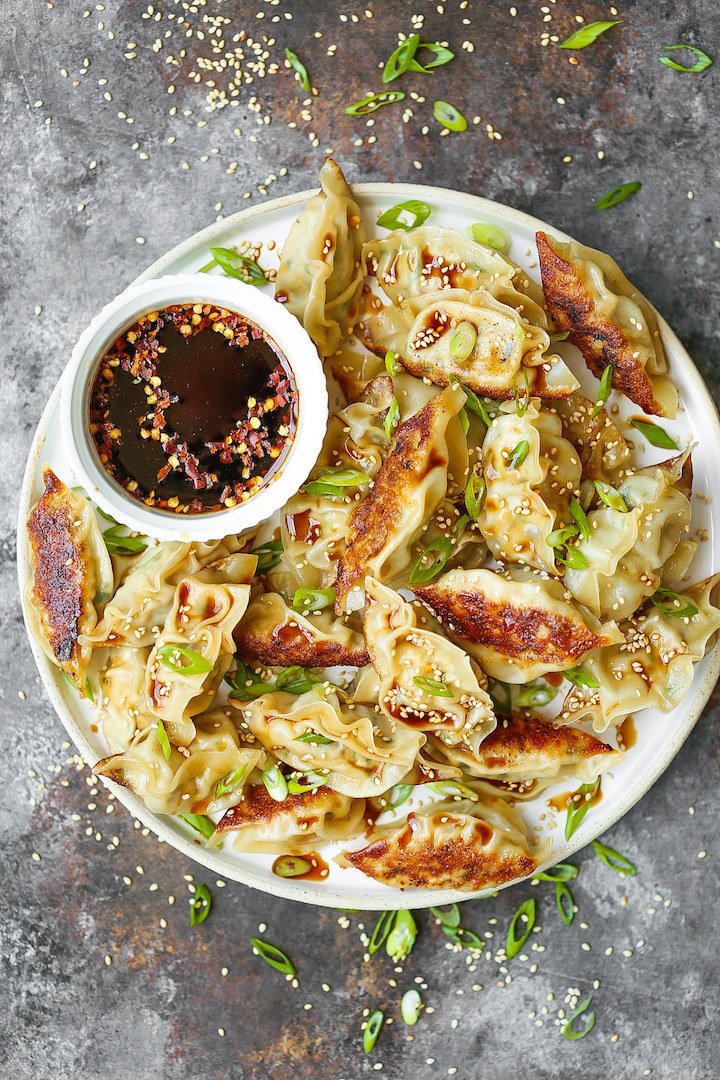 15.
Rhubarb Galette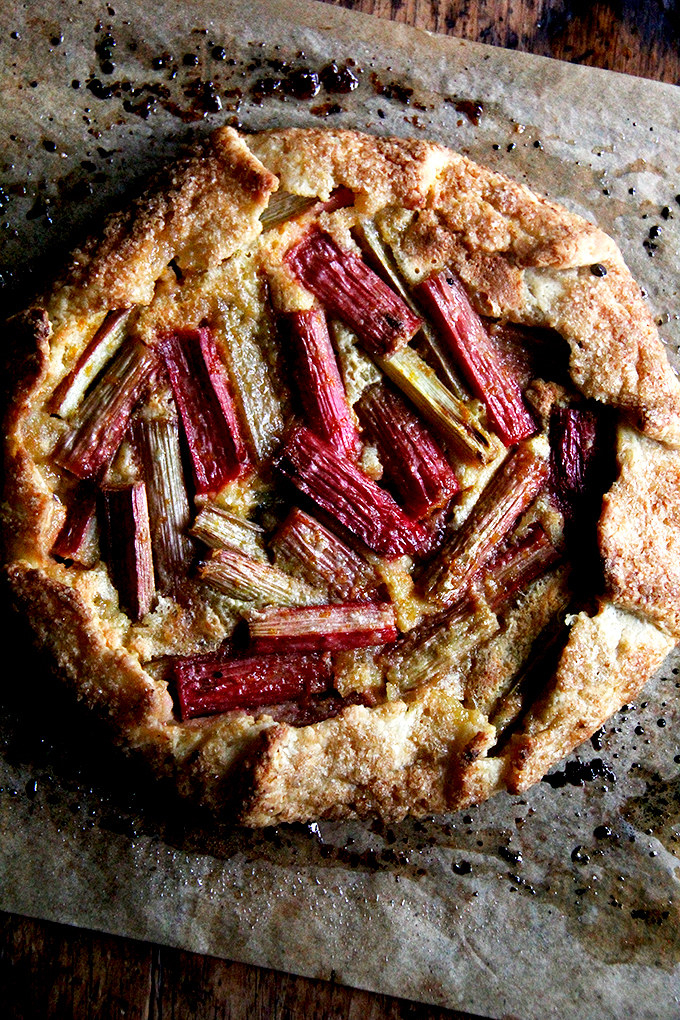 16.
Easy Sushi Sandwiches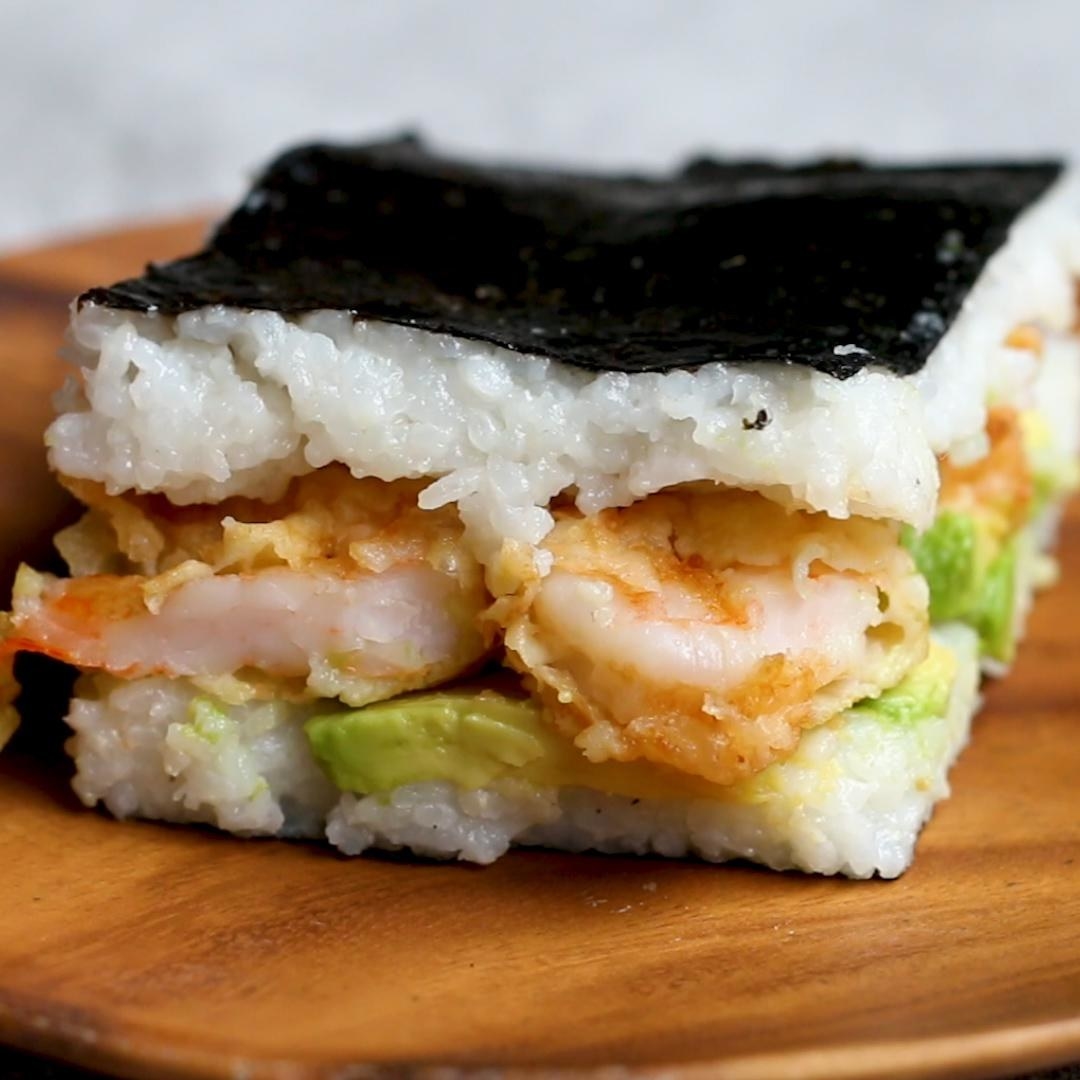 17.
Avocado Strawberry Mango Salsa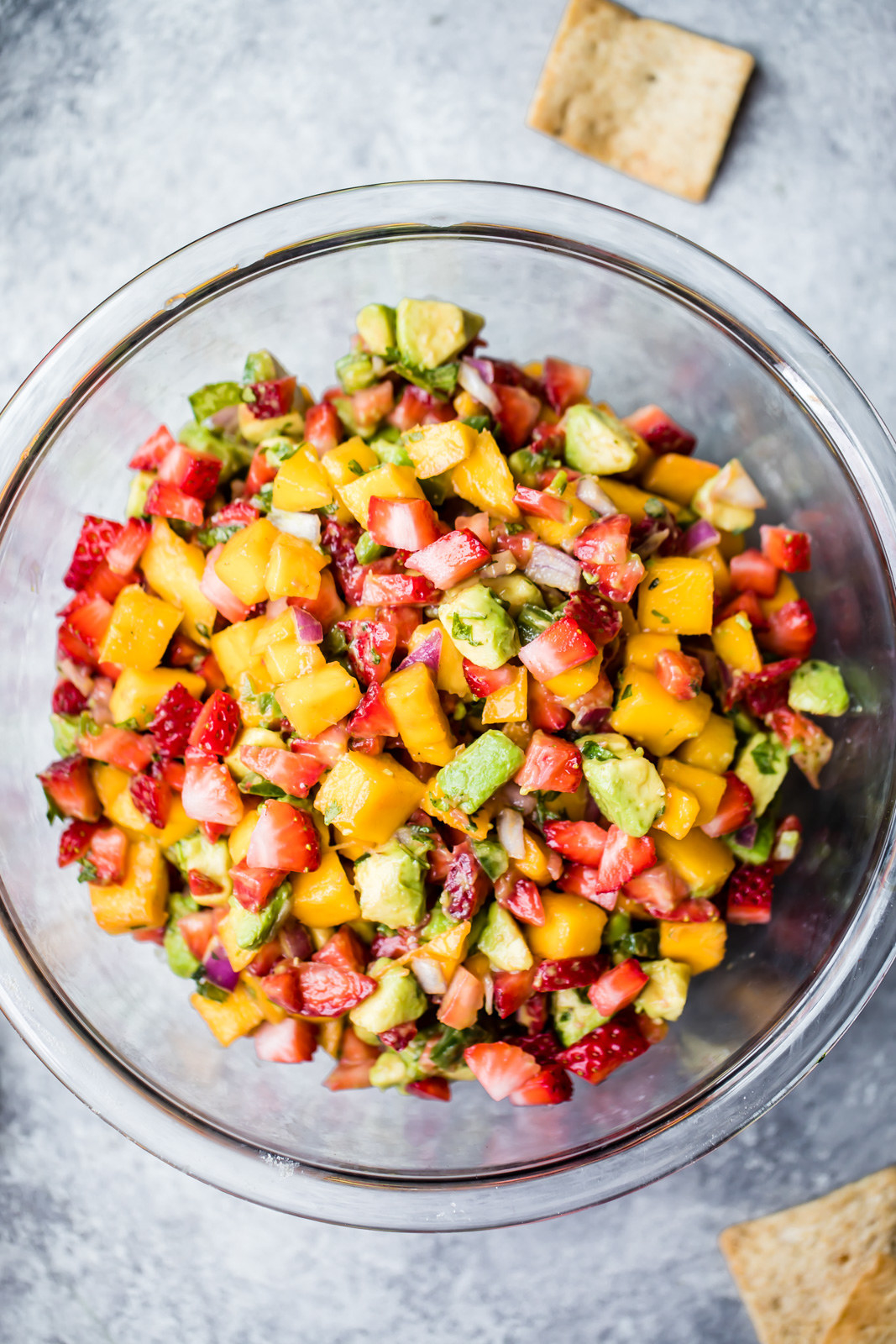 18.
Za'atar Chicken and Veggie Kabobs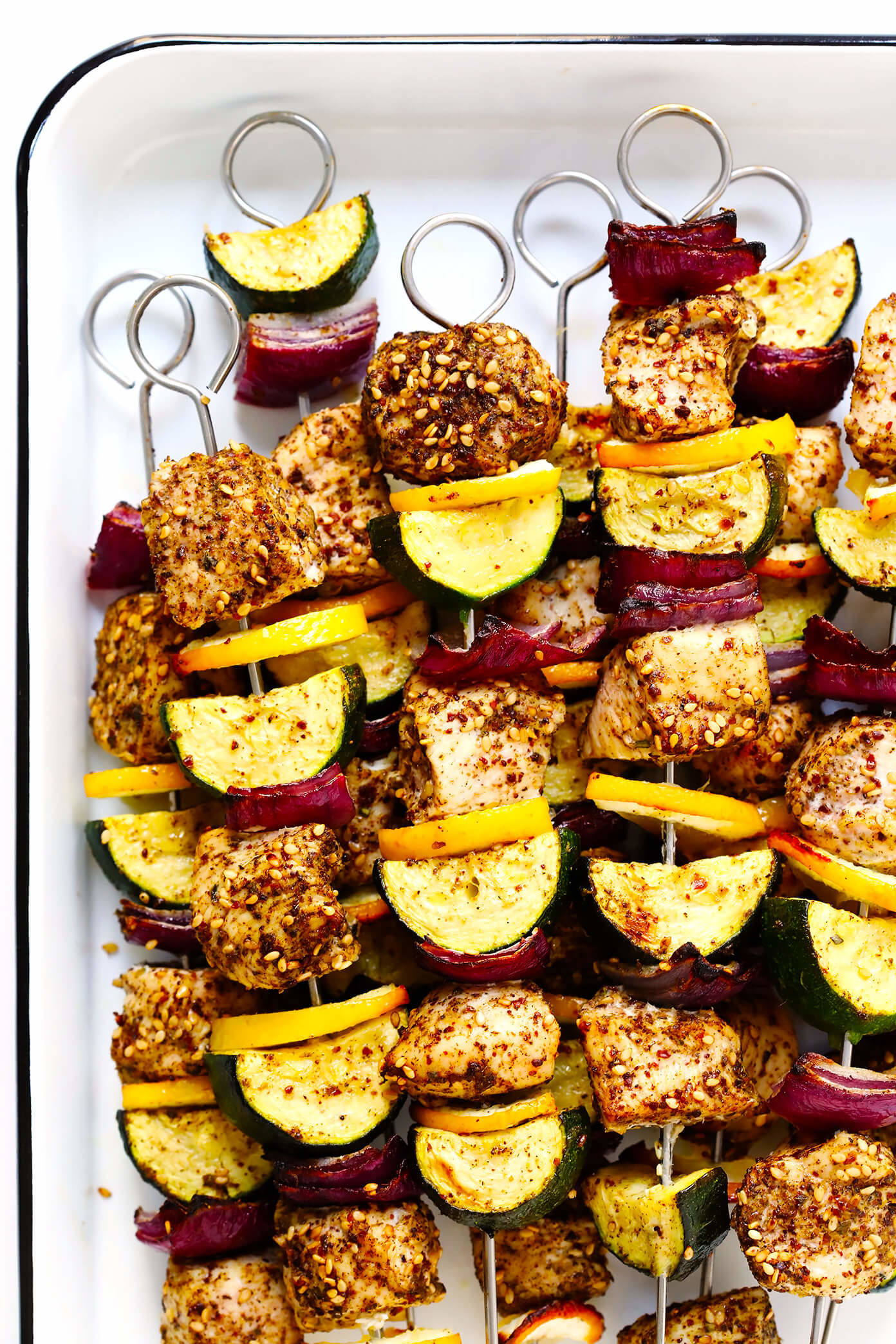 19.
One Pan Harissa Chicken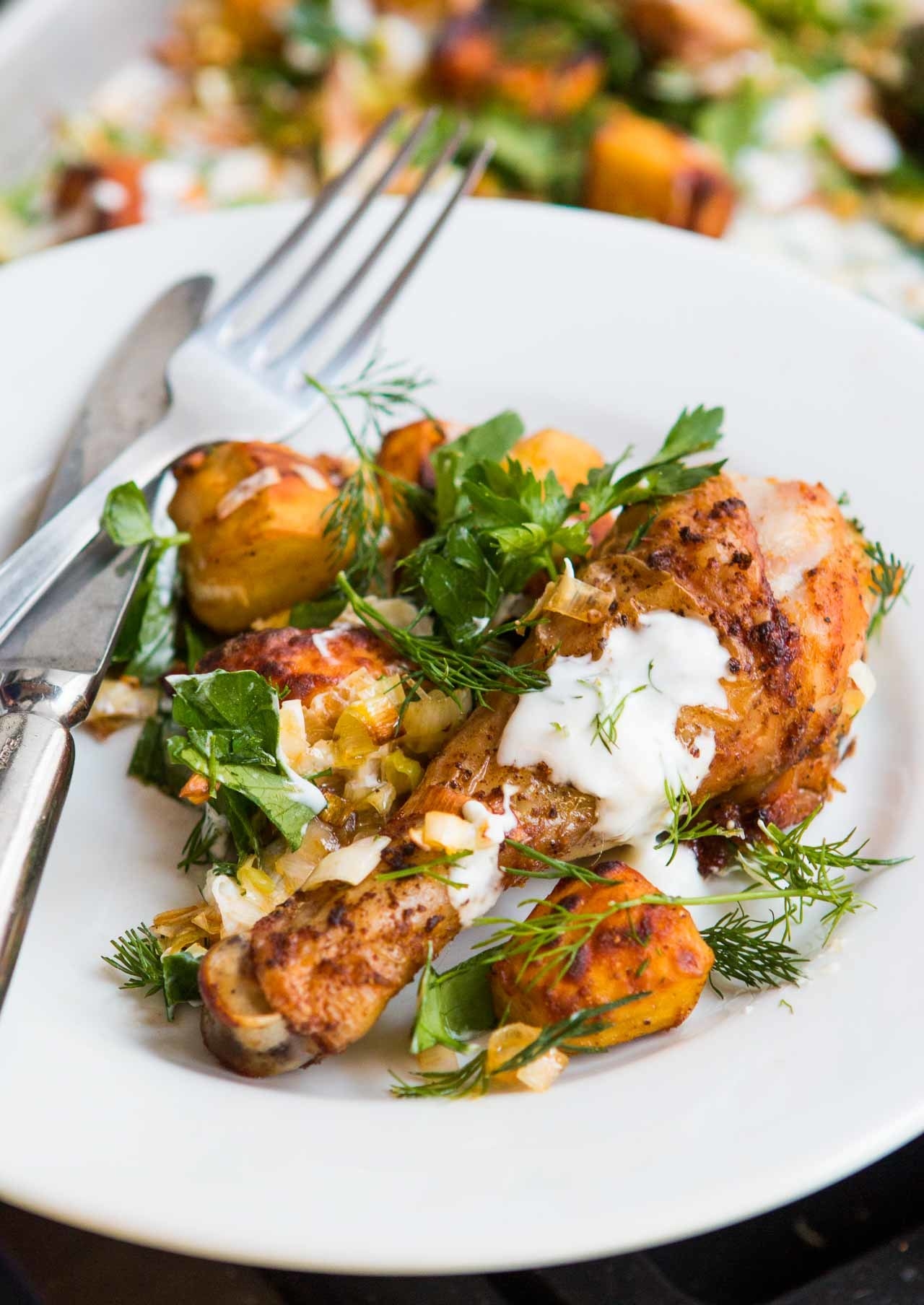 20.
Pasta Salad With Roasted Carrots and Sunflower Seed Dressing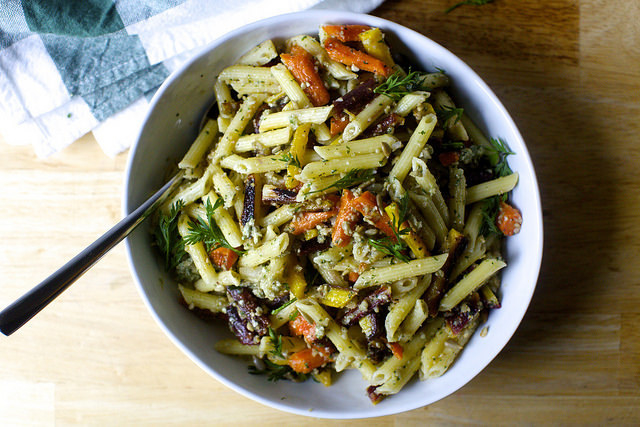 21.
Sweet Potato and Za'atar Pancake Picnic Rolls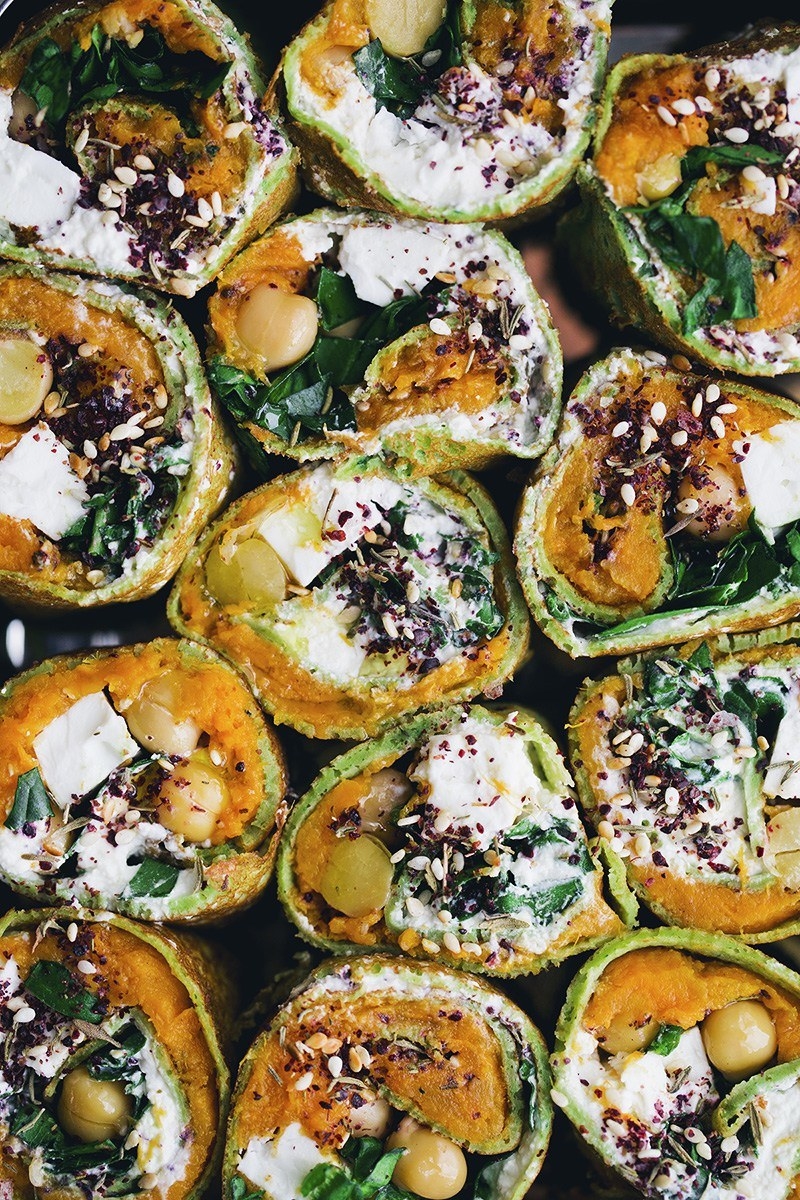 22.
David Lebovitz's Cherry Clafoutis
23.
Balsamic Watermelon Chicken Salad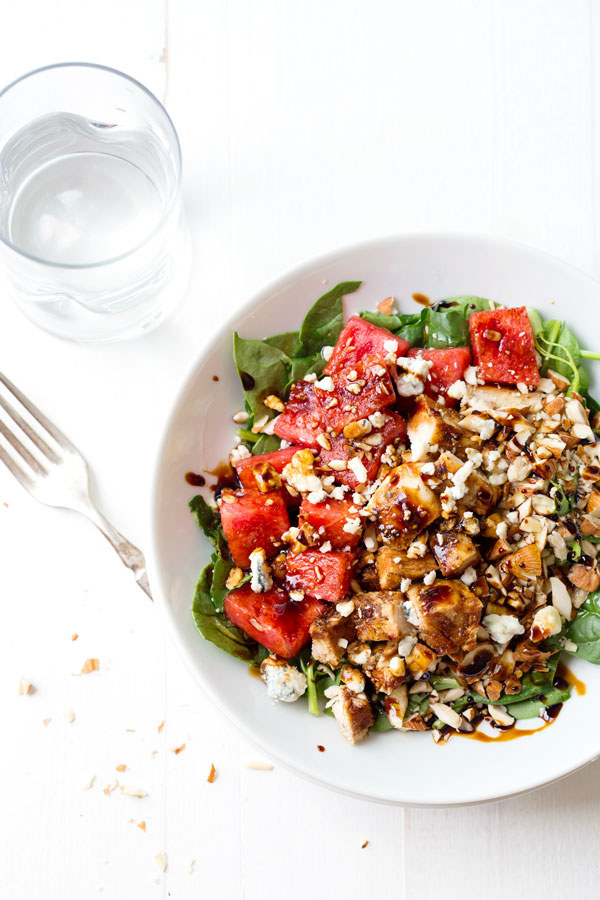 24.
Pistachio Pesto Pasta Salad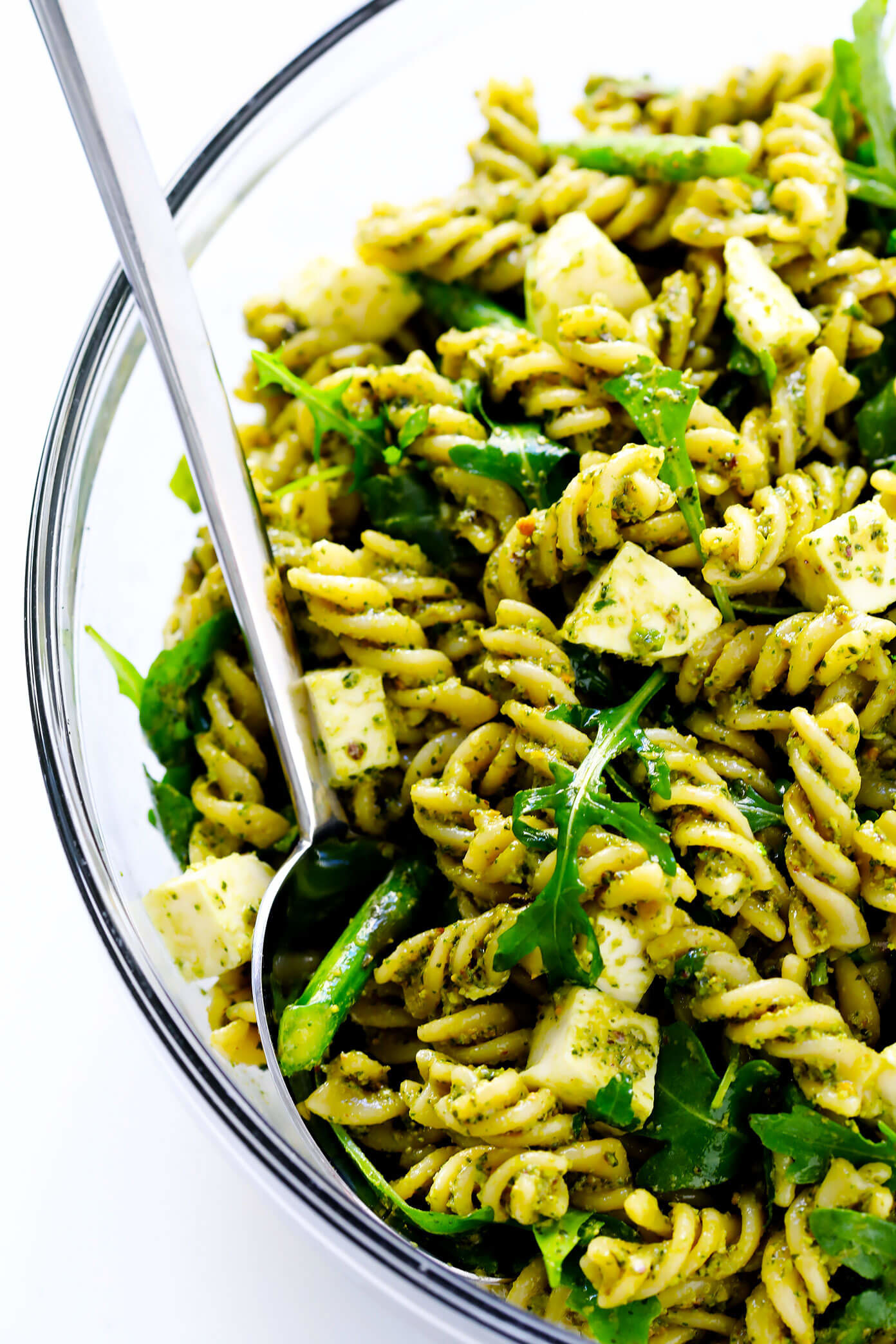 25.
Strawberries and Cream Frozen Cocktail With Cardamom and Pistachios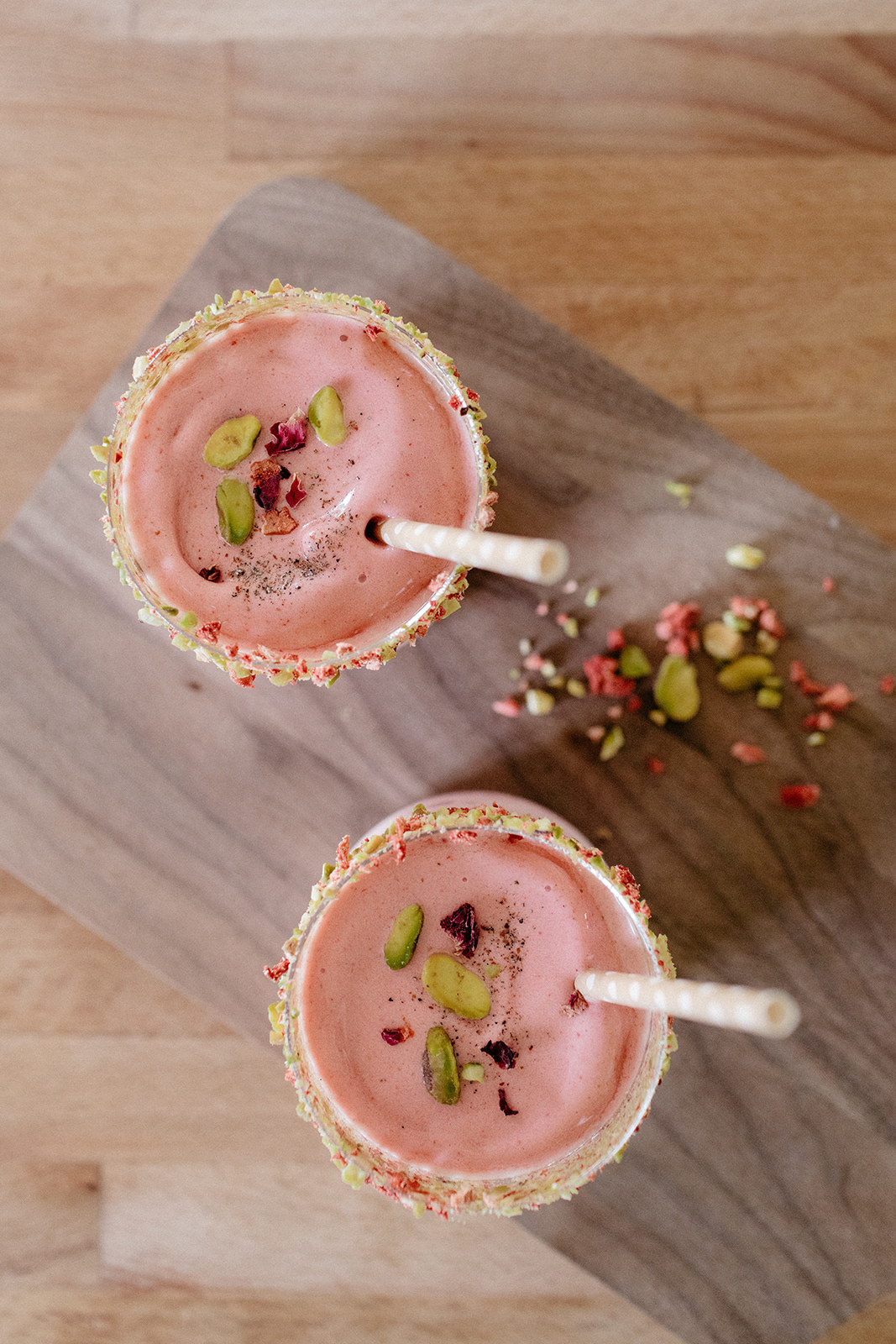 26.
Spicy Corn and Peaches With Burrata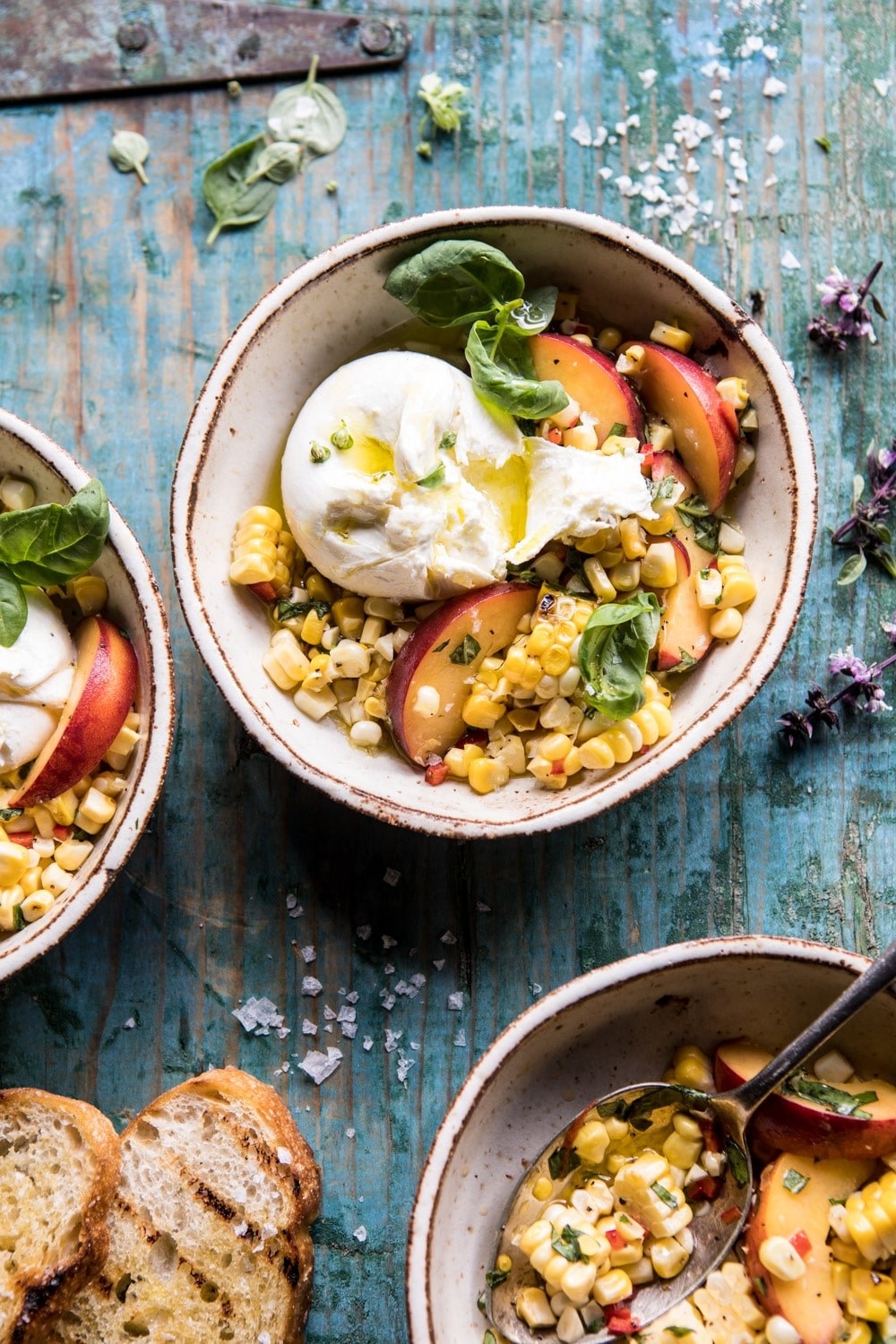 27.
Vegan Sesame Crusted Avocado Salad
28.
Rice Porridge (Khao Tom)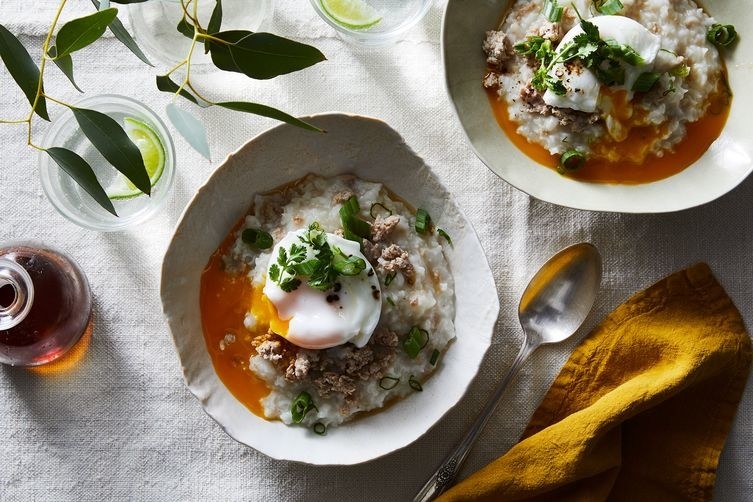 29.
Sweet Corn Chimichurri Butter Shrimp With Polenta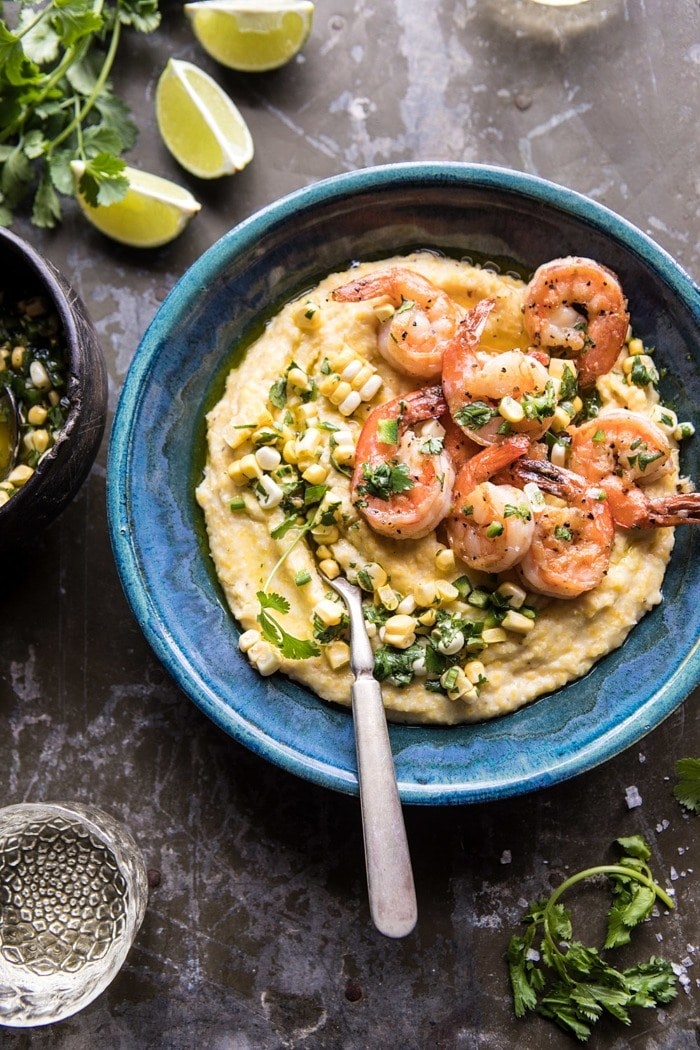 30.
Watermelon With Yogurt, Poppy Seeds, and Fried Rosemary