Rhubarb season is, undeniably, the best season. Every year, as soon as the fruit hits the stands, I look for ways to feature it on my plate as much as possible.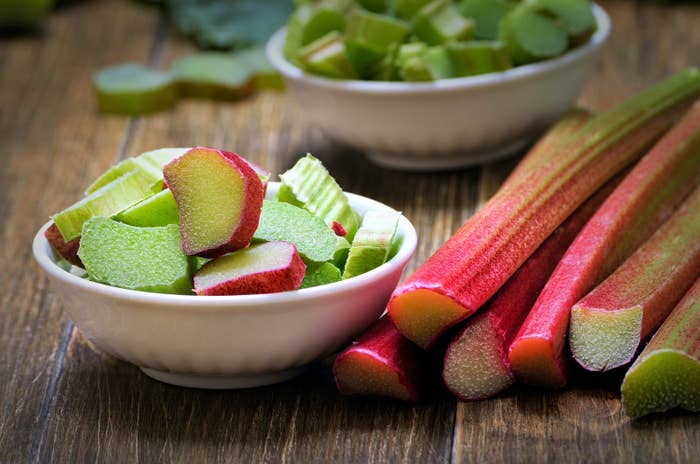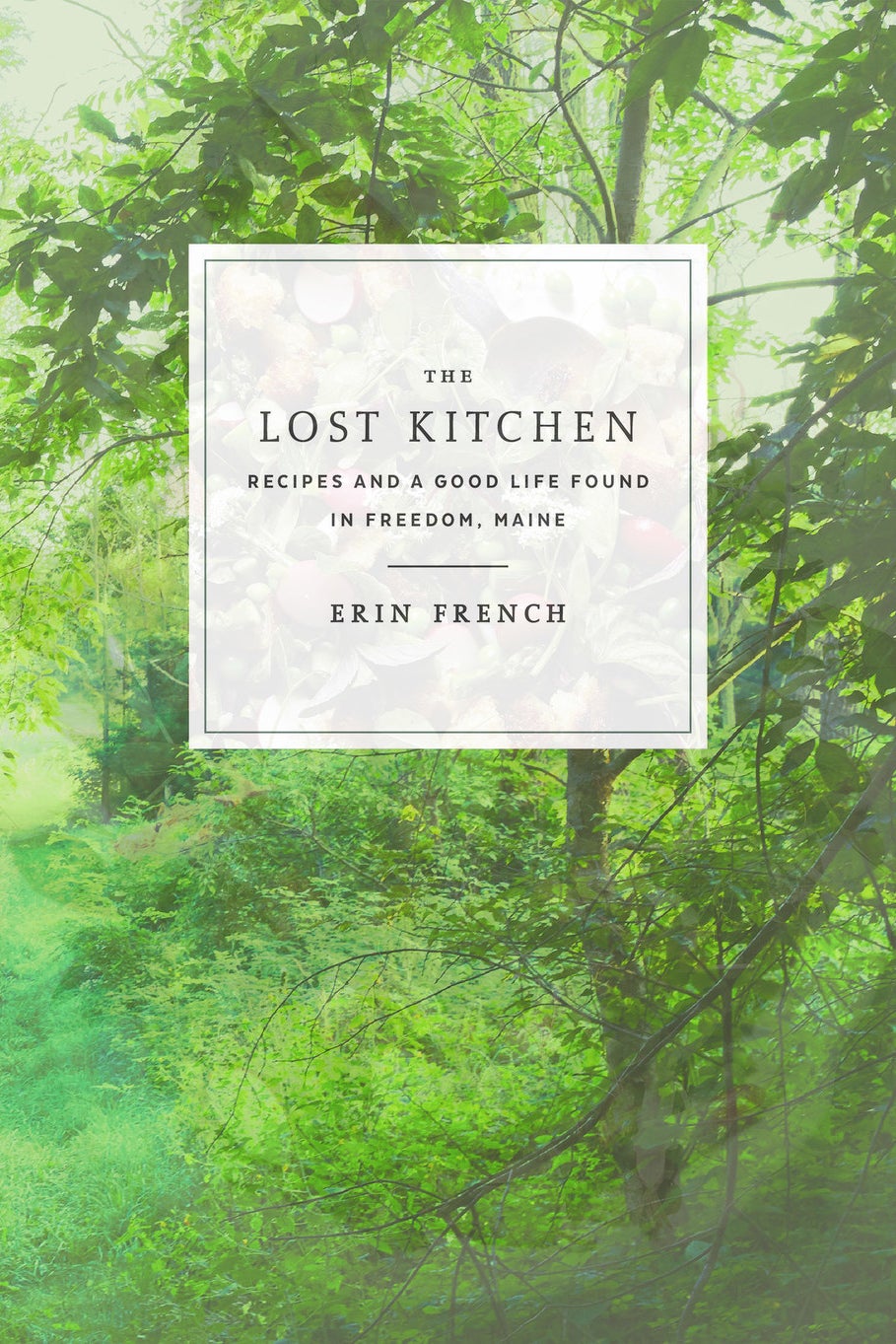 The recipe is super easy. First, you have to make a rhubarb compote, which basically consists of heating up rhubarb in a pot with some sugar, a bit of lemon juice and some cornstarch, and stirring constantly until it turns into a sauce. The whole thing takes about 5-10 minutes.
While the compote is cooling down, you can make the super straightforward cake batter which didn't take me more than 10 minutes. The recipe says you should cook the cake in a cast iron, but I had cooked something garlicky in it right before so I used a ceramic cake pan instead, which worked really well.
Then, you bake it for 25 minutes and serve it warm with some whipped cream. The book's recipe for whipped cream was sweetened with sugar, but I was worried that it'd be too sweet with the cake. So instead, I just whipped some heavy cream on its own. I'm glad I did it this way since the cake was already very sweet and the cream was a nice neutral note to complement it.
I made it on a Sunday afternoon for my boyfriend and I and within an hour the cake was gone. The rhubarb compote was sweet with just the right amount of tartness and the cake had a really pleasant cornbread-like texture.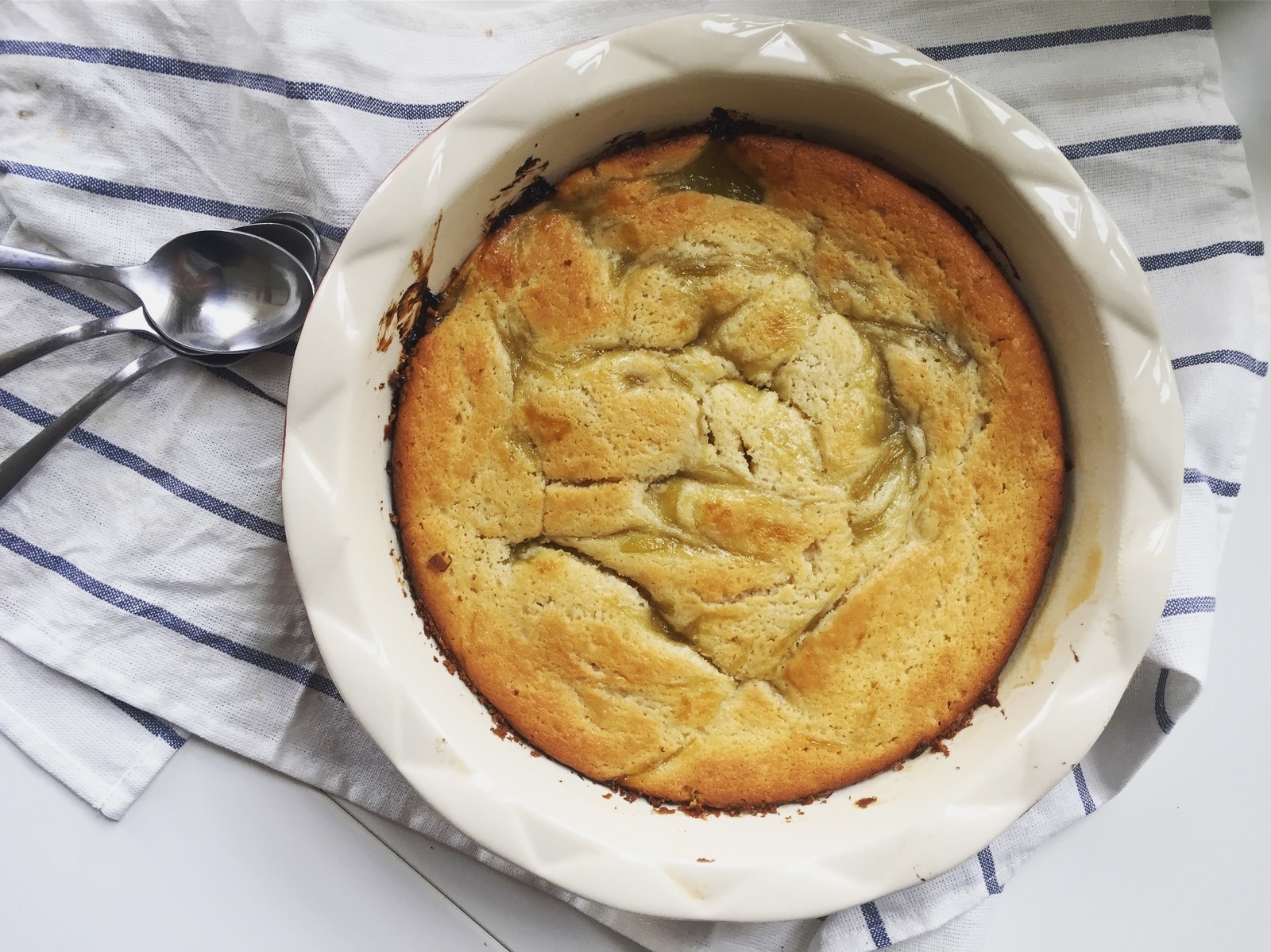 Here is the recipe if you want to make it too!
RHUBARB COMPOTE
Makes about 3 cups
3 cups chopped rhubarb (1-inch pieces)
⅔ cup sugar
1 teaspoon grated lemon zest
2 teaspoons fresh lemon juice
2 teaspoons cornstarch
In a medium heavy-bottomed saucepan, combine the rhubarb, sugar, lemon zest, lemon juice, and cornstarch. Bring to a simmer over medium heat, stirring constantly until the rhubarb becomes tender and sauce-like, about 5 minutes. Remove from the heat and allow to cool to room temperature. This will keep in the fridge for up to a week.
RHUBARB SPOON CAKE
SERVES 8
8 tablespoons (1 stick) unsalted butter, melted, plus more for the pan
1 cup all-purpose flour, plus more for the pan
2 teaspoons baking powder
½ cup sugar
½ teaspoon salt
1 large egg
1 teaspoon vanilla extract
½ cup whole milk
¼ cup sour cream
Rhubarb Compote
Whipped Cream
Preheat the oven to 400°F. Coat a 10-inch ovenproof skillet, preferably cast iron, with butter and flour, shaking out any excess flour. In a medium bowl, combine the flour, baking powder, sugar, and salt. In a large bowl, whisk together the egg, vanilla, milk, sour cream, and melted butter. Gently stir the wet ingredients into the dry until just incorporated.
Pour about two-thirds of the compote into the greased skillet and spread evenly. Pour the cake batter over it, spread evenly, then dollop the remaining compote over the top. Use a butter knife to swirl together the batter and compote.
Bake until a cake tester or knife inserted in the middle of the cake comes out clean, about 25 minutes. I like to serve this warm, directly from the skillet, with a big spoon and a bowl of whipped cream to dollop on top.
For more delicious recipes, check out The Lost Kitchen cookbook. It comes out on May 9 but you can pre-order it here.