Because a Game of Thrones feast wouldn't be complete without booze, here are some ways to raise a glass (or several) in true Westeros fashion.
First up, a Red Wedding punch.
INGREDIENTS
¾ cup brandy
1 orange, sliced
1 lemon, sliced
1 cup orange juice, sieved
1 bottle Lambrusco or sparkling red wine (75cl)
PREPARATION
In a bowl, combine brandy with lemon and orange slices. Cover and chill for at least an hour. Remove the slices out of the brandy.
In a big punch bowl, combine brandy with orange juice and wine. Serve with ice.
Find the skull-shaped ice cube trays, pictured above, here.
Next up, wildfire jello shots!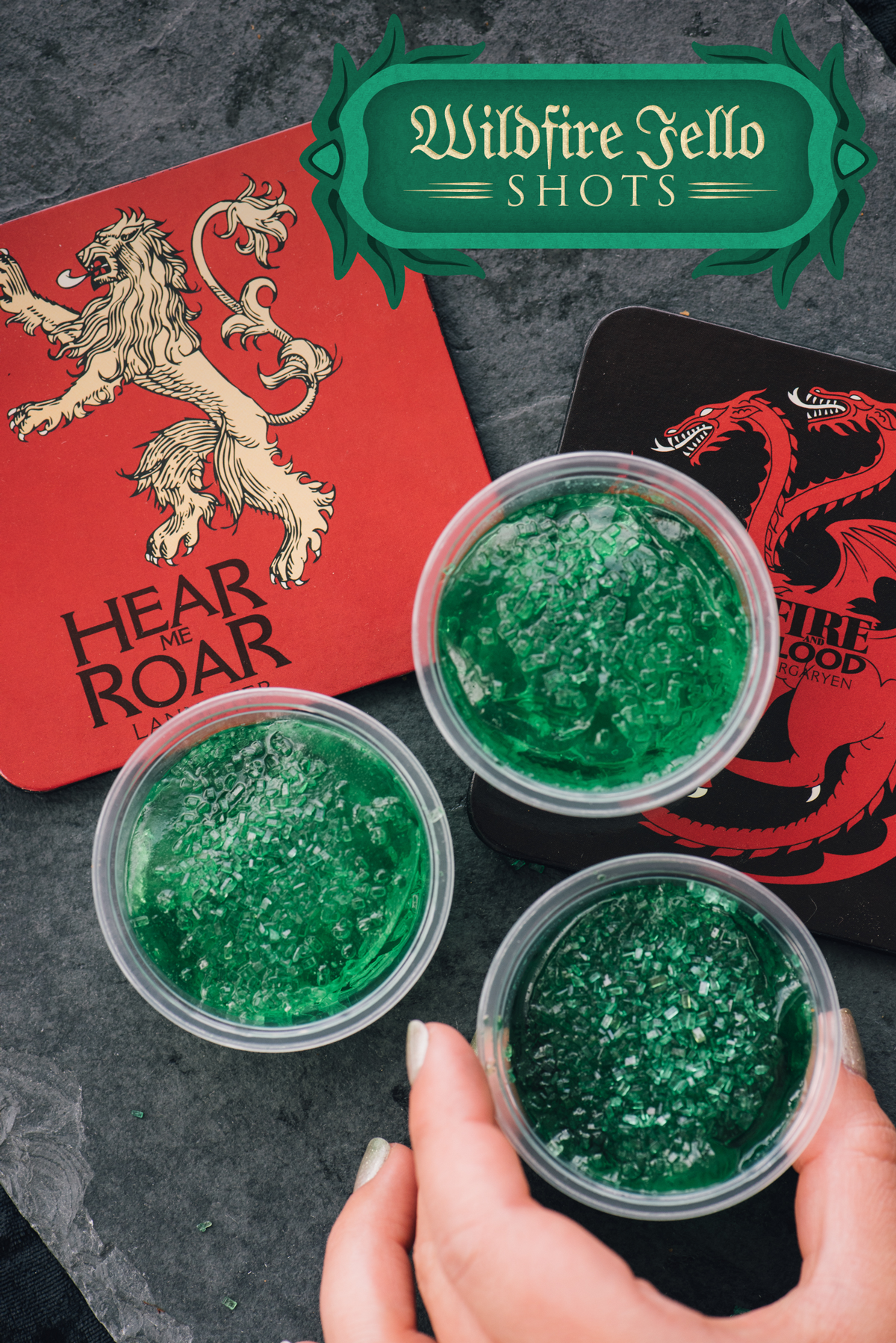 Makes about 14 jello shots
INGREDIENTS
1¼ cup ginger ale
1 3 oz. bag green jello
½ cup lemon-flavored vodka (we used Absolut Citron)
Jello shots cups
Green sugar sprinkles for serving (optional)
PREPARATION
Boil ¾ cup ginger ale.
In a medium bowl, pour green jello powder and boiled ginger ale. Stir to combine.
Add ½ cup cold ginger ale and cold vodka. Stir to combine.
Pour into jello shots cups, filling about ¾ of the cups.
Chill for three hours, until set. Sprinkle green sugar on top. Enjoy!