To get the marble effect on the eggs, start by hard-boiling them. Then crack their shells without peeling them.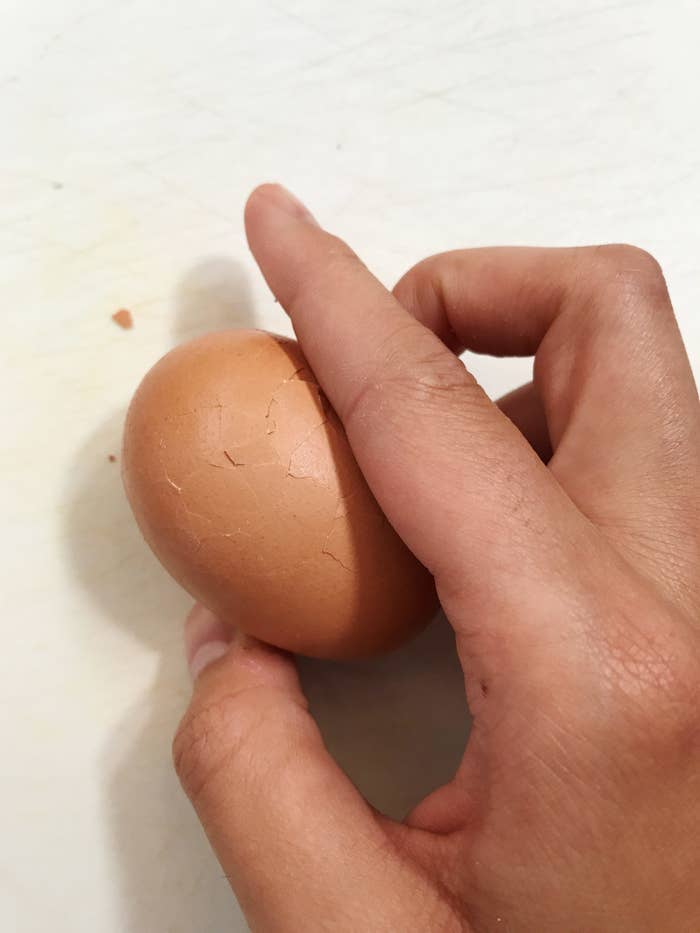 Next, place each egg in a Ziploc bag with a bit of food coloring.
Ours was gel-based so we had to add a little bit of water in order to use it. Massage the egg so it's completely coated with food coloring. Let it sit for half an hour.
Rinse in cold water and peel them carefully.
Once that part is done, you can start making your deviled eggs. Start by scooping the egg yolks out into a bowl.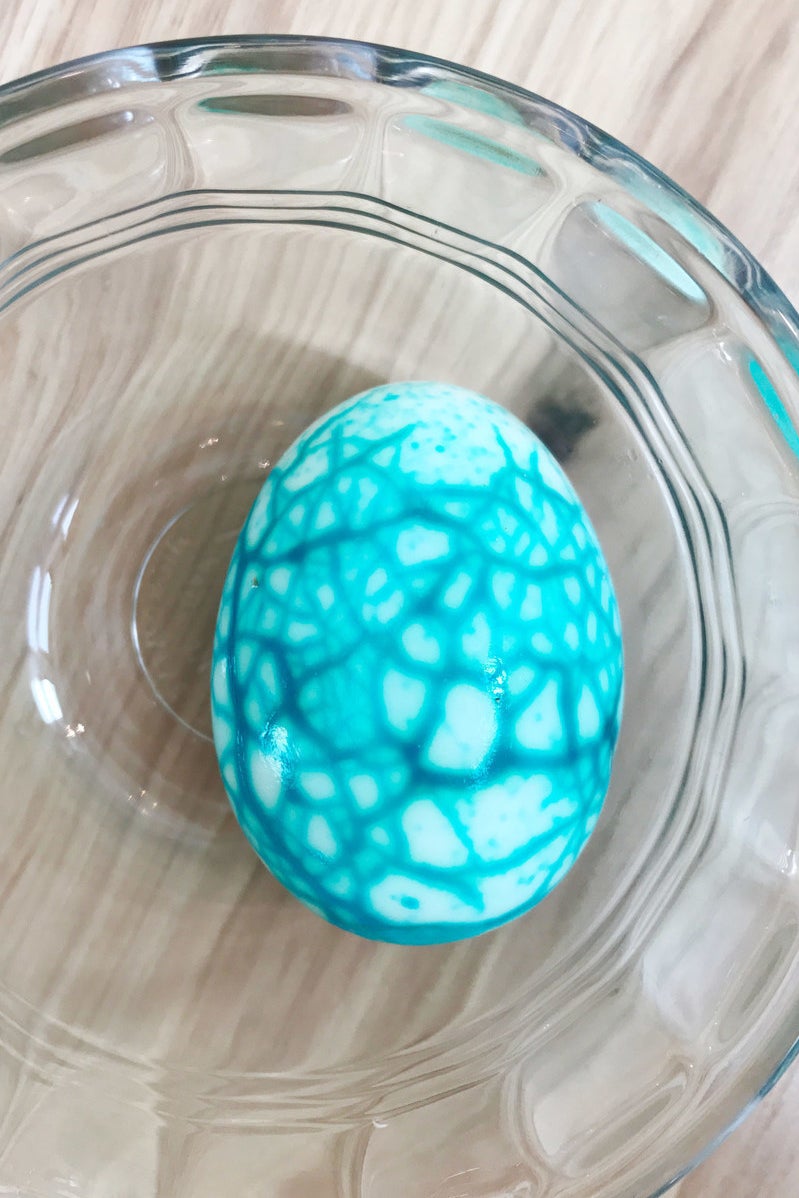 Add all the other ingredients that'll go in your deviled eggs, except for the paprika.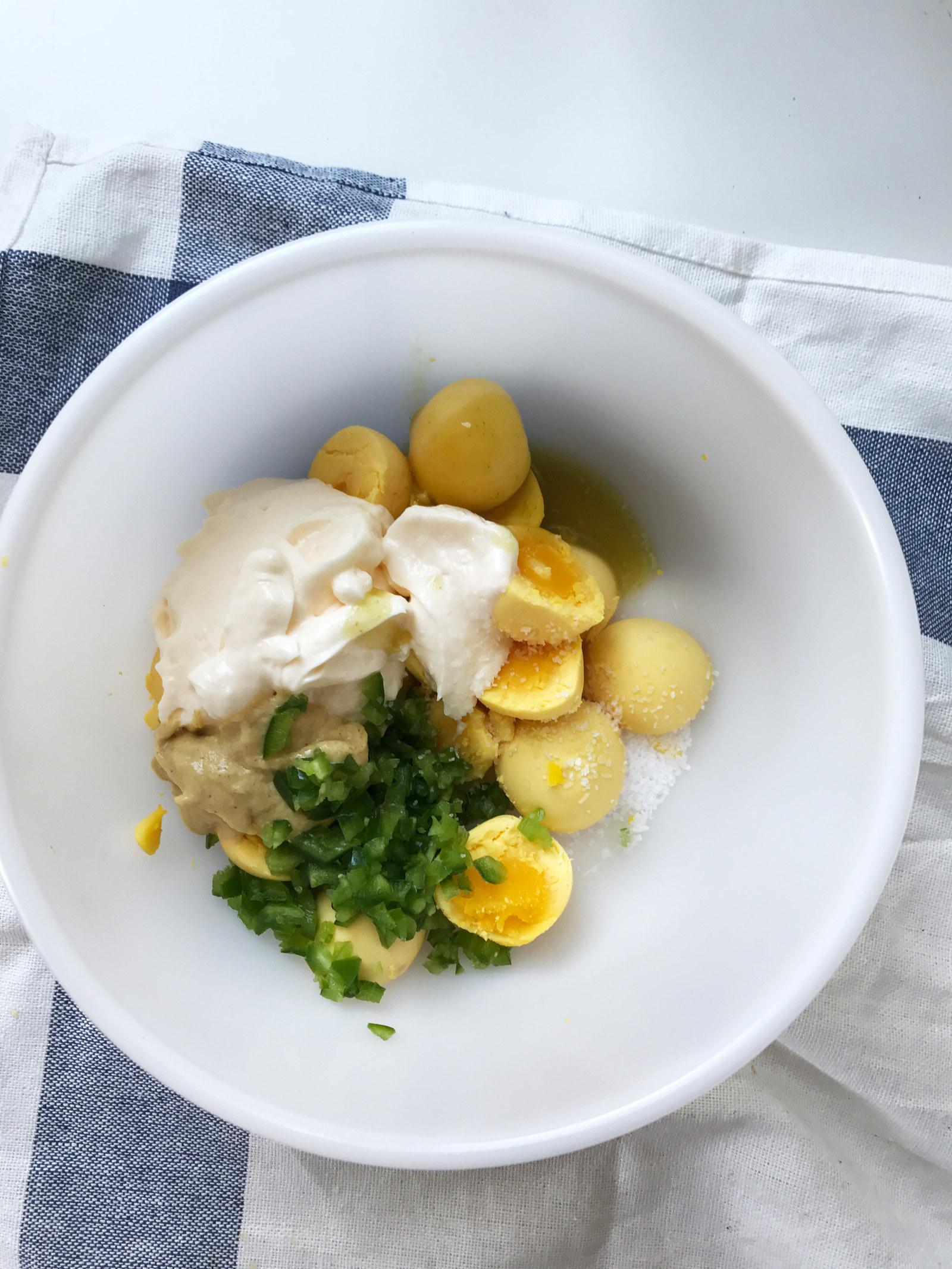 Mix well and then scoop some of the mixture into each empty egg white.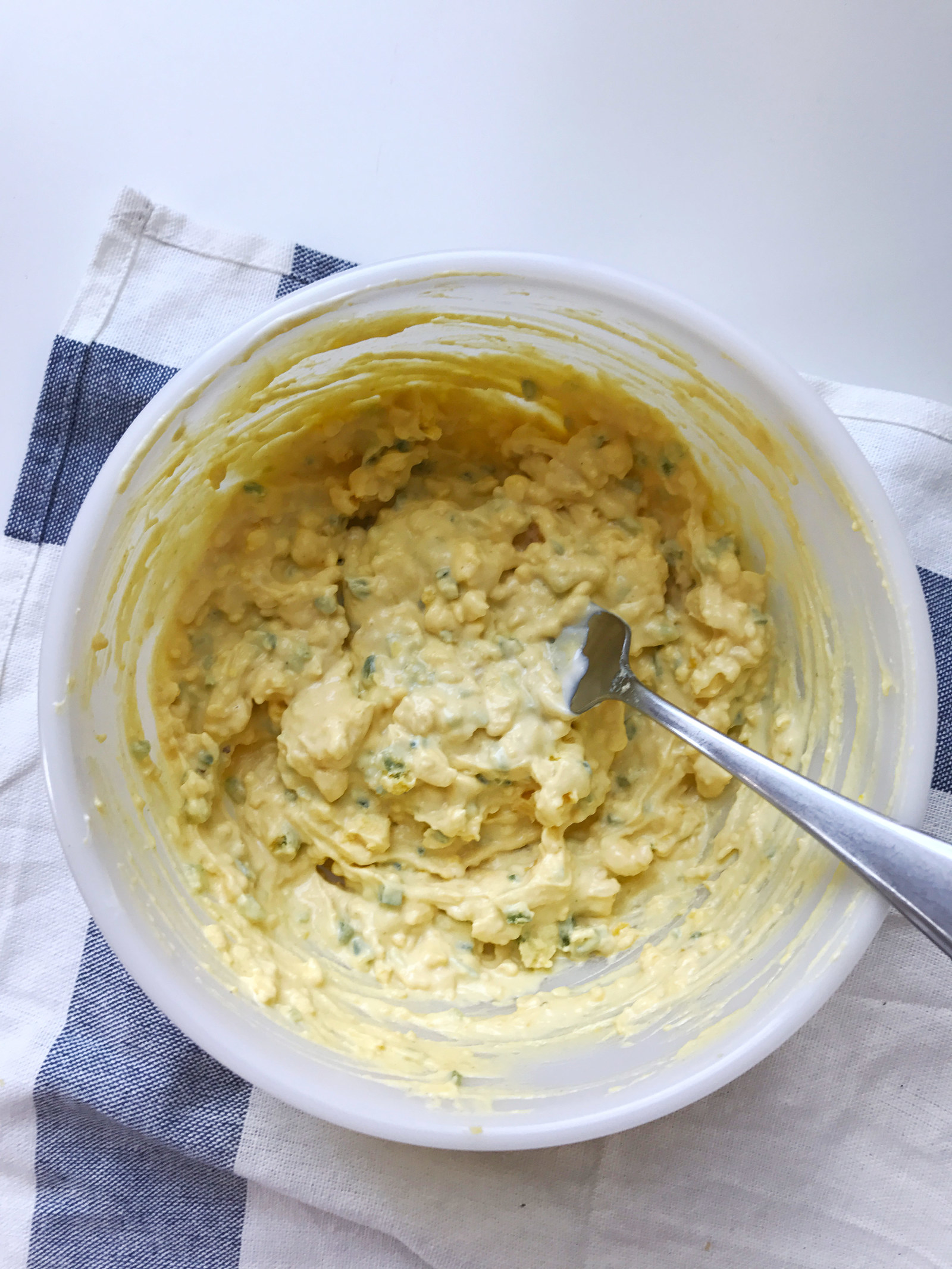 Sprinkle with paprika and voilà!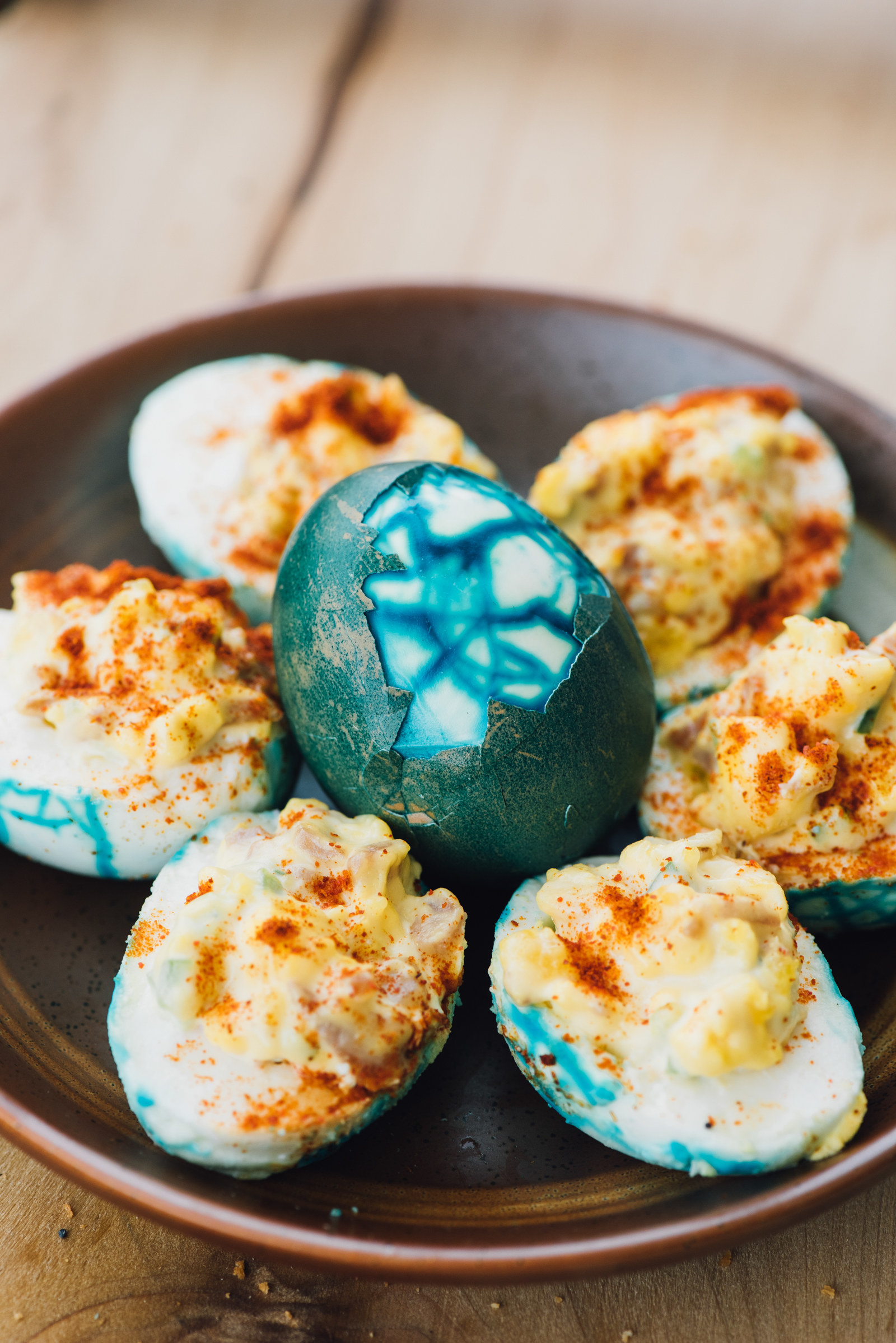 Here's the full recipe:
INGREDIENTS
8 eggs
food coloring (we used teal but you can use green, blue, a mix of both, or any other color you'd like)
¼ cup mayonnaise
2 tsp yellow mustard
2 tsp tabasco
3 slices of bacon, cooked and chopped
1 jalapeño pepper, minced
salt, to taste
paprika
PREPARATION
In a large pan, boil some water. Add eggs and cook for nine minutes. Put the eggs in an ice bath to let them cool down.
Crack the eggs, without peeling them. Put each egg in a Ziploc bag and add food coloring. Massage the bag until eggs are coated with food coloring. Rest for half an hour. Rinse to remove excess of food coloring. Peel.
Cut the eggs in half and scoop the yolk into a bowl. Mix the yolk with mayonnaise, mustard, tabasco, jalapeño, bacon, and salt.
Scoop the mixture into the empty egg whites. Sprinkle with paprika and serve. Enjoy!