1.
Bibimbap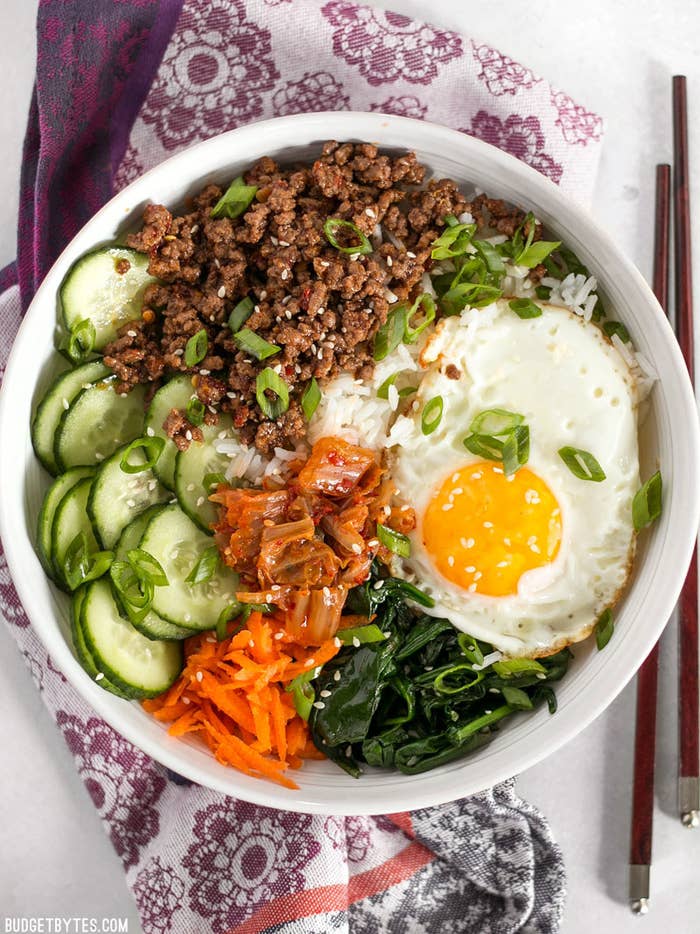 2.
Burst Tomato and Zucchini Spaghetti With Avocado Sauce
The recipe calls for both whole wheat spaghetti and zucchini noodles, but you can skip the spaghetti if you want to go fully low-carb.
Get the recipe here.
3.
Herb-Roasted Chicken Breasts
Chicken breasts are a super-versatile protein to prep in advance for your weekday meals. Serve with roasted veggies, in a salad, or with some rice and you've got yourself a quick and delicious dinner.
Get the recipe here.
4.
Amazing Slow Cooker Turkey Tacos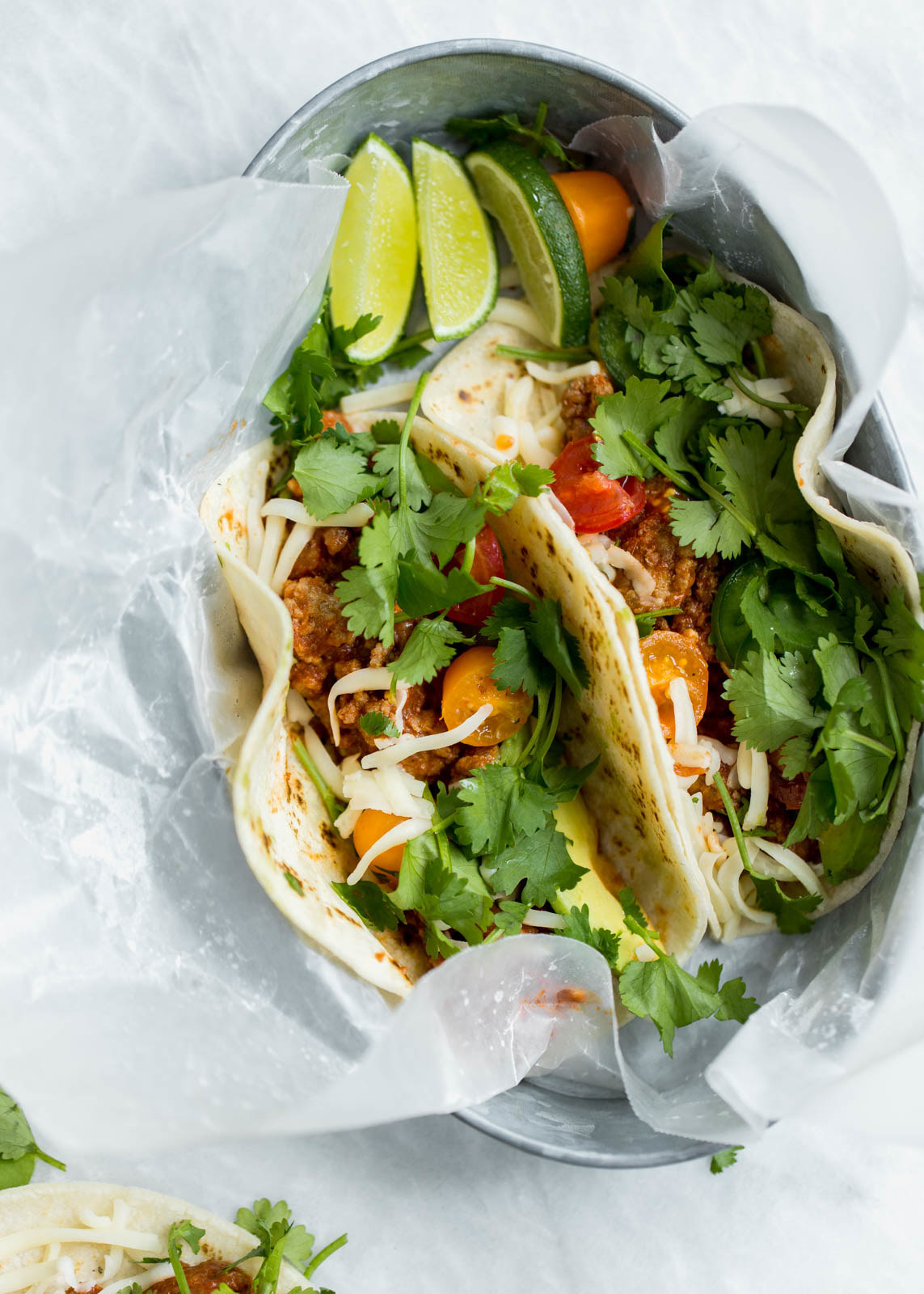 5.
Vegetarian Breakfast Enchiladas With Ranchero Sauce
OK, technically these are breakfast enchiladas, but who's to say you can't enjoy them for dinner too? I know I will.
Get the recipe here.
6.
P.F. Chang's Chicken Lettuce Wraps
A great copycat recipe for the perfect night in.
Get the recipe here.
7.
Orzo With Spinach and Roasted Red Peppers