How I Grocery Shop And Make 5 Dinners For $30
One rotisserie chicken, five delicious meals.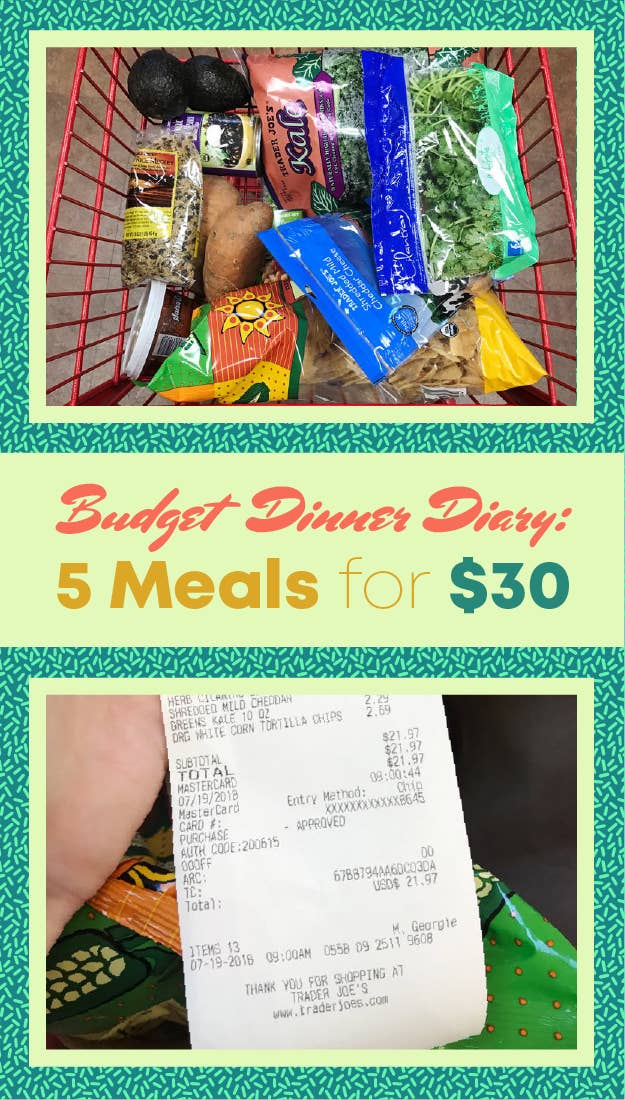 BuzzFeed's food crew is always trying new recipes, routines, and meal prep ideas — and we decided it was time to start sharing some of them with you. Each month, we'll ask a different staffer how they'd tackle a week's worth of dinners for $30 or less.
Hey! I'm Marie. I cook a lot but often have a hard time meal planning.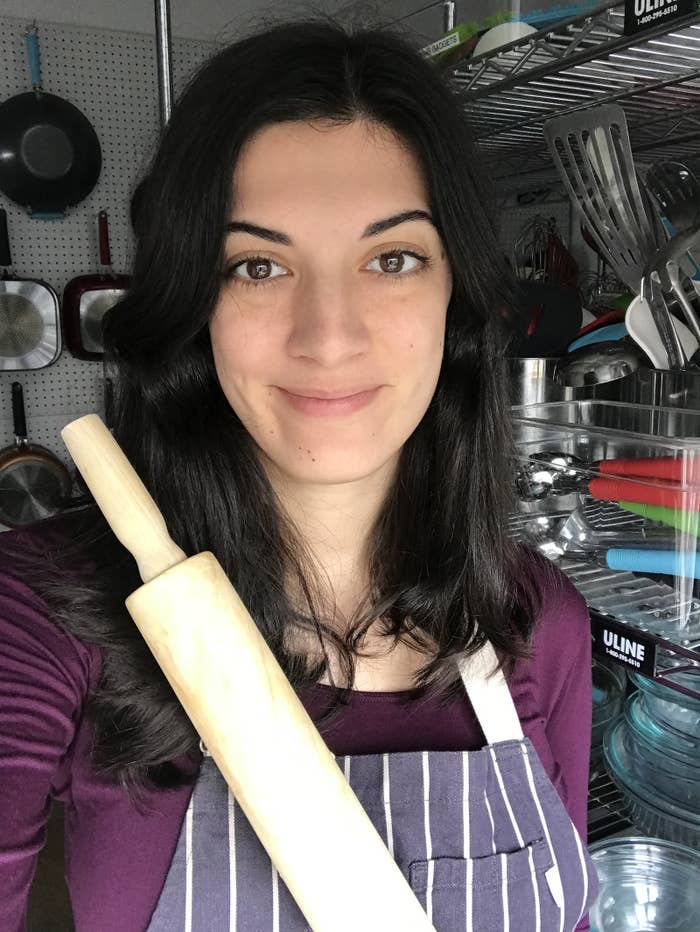 When I was asked to plan a week for dinners for $30 or less, I thought it'd be a good challenge and a way to improve my meal planning skills.
Off the bat, my biggest challenge was figuring out my protein source. I like meat and wanted some in my meals — but it's often the most expensive thing on my grocery list.
I needed to find a protein that wouldn't be too expensive but would also be versatile enough to work into several different meals. The solution? A rotisserie chicken.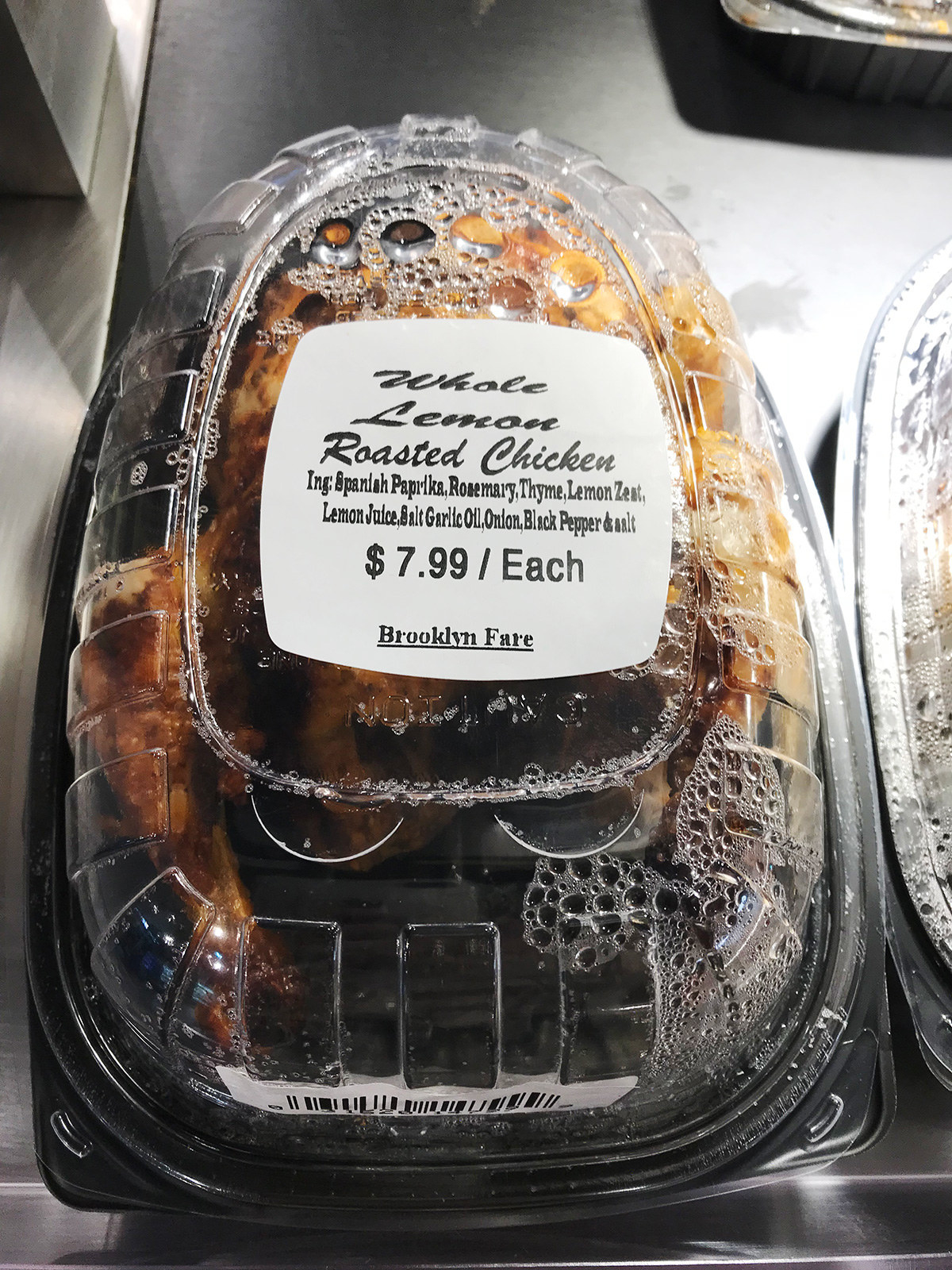 That left me with a $22 budget for the rest of the week. I planned every meal but one around the chicken and made sure I was using each ingredient at least twice so I wouldn't waste any food. Here's what I ended up with: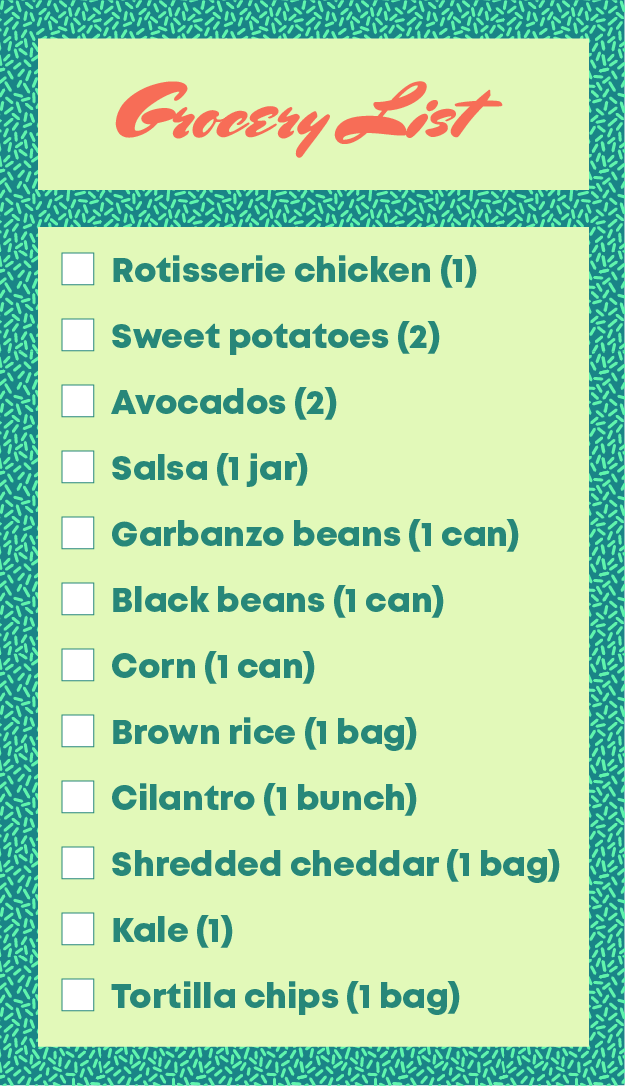 I ended up spending almost exactly $22 at my local Trader Joe's* for the rest of the groceries.

Here was my menu for the week: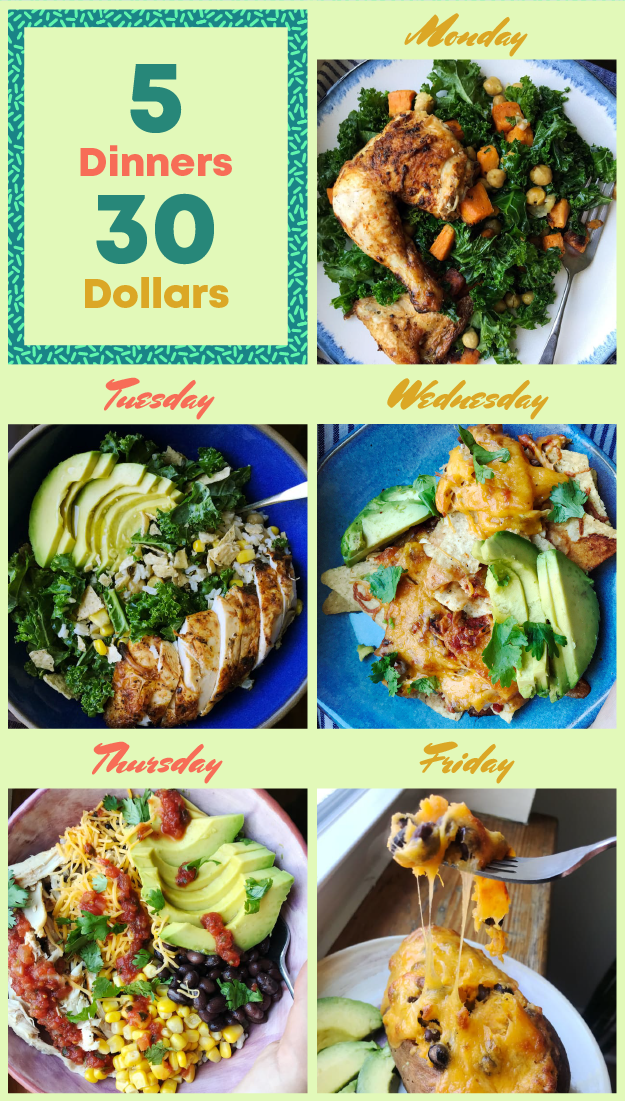 My meals:
Monday: Chicken thighs with sautéed sweet potato, kale, and chickpeas
Tuesday: Kale, rice, and chicken salad
Wednesday: Nachos
Thursday: Chicken taco bowl
Friday: Loaded sweet potato
I based the order of the recipes on the freshness of the ingredients. (In particular: the chicken.) I wanted to eat the dark meat first since it's the juiciest and the part that deteriorates the most after a few days. I kept my vegetarian meal for Friday since I didn't want to eat the chicken more than four days after I bought it.
For the purpose of this challenge, I decided not to use any of the pantry items I already had at home and to stick to only my grocery items. I did make a few exceptions, though: Olive oil, balsamic vinegar, salt, pepper, and spices.

After I laid out all of my ingredients, I decided to do a bit of prep in advance to cut down the cooking time every evening.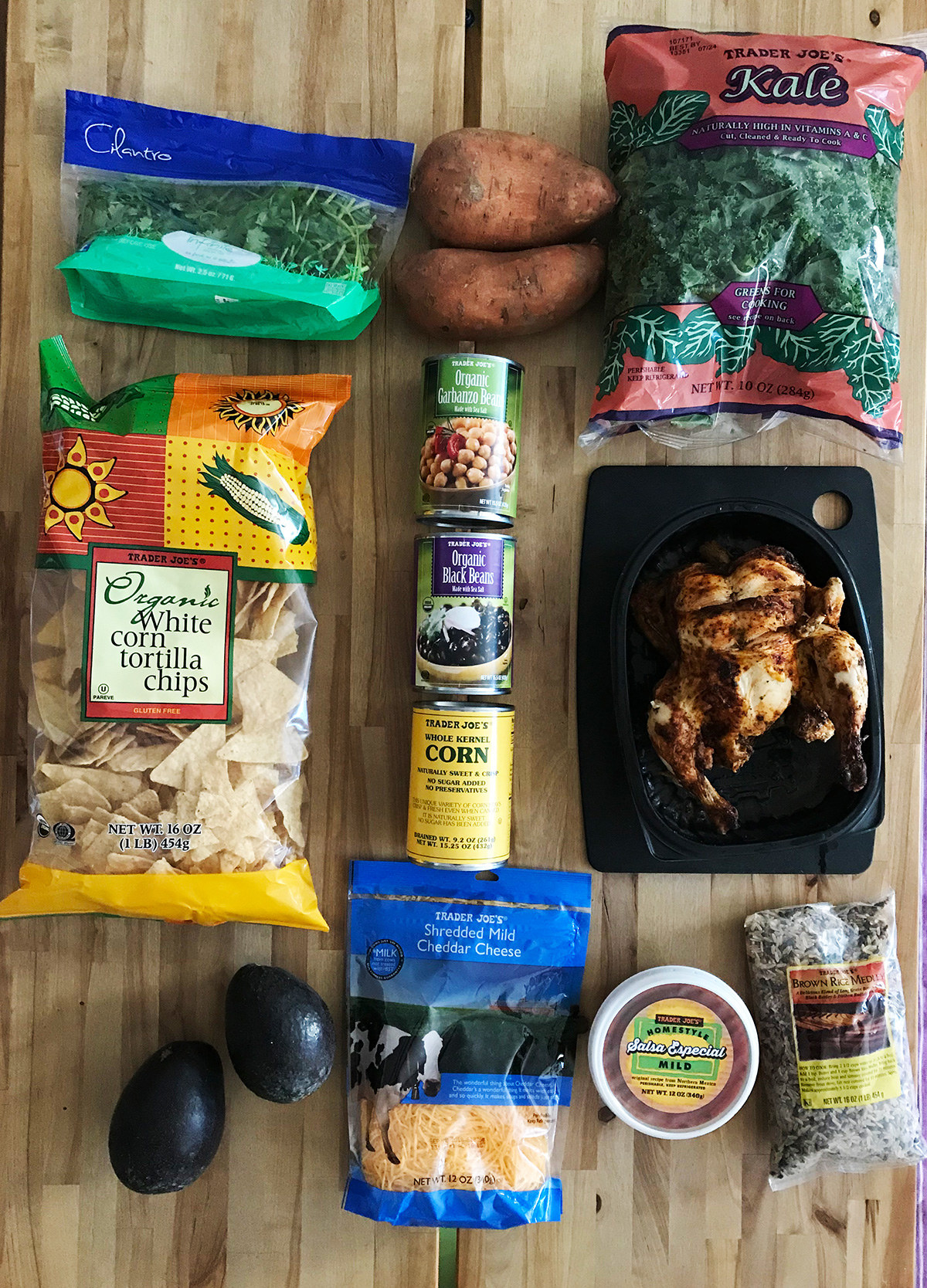 I also prepped some of my sides.
Last but not least, I cooked the rice which would serve as a base for the salad and the taco bowl.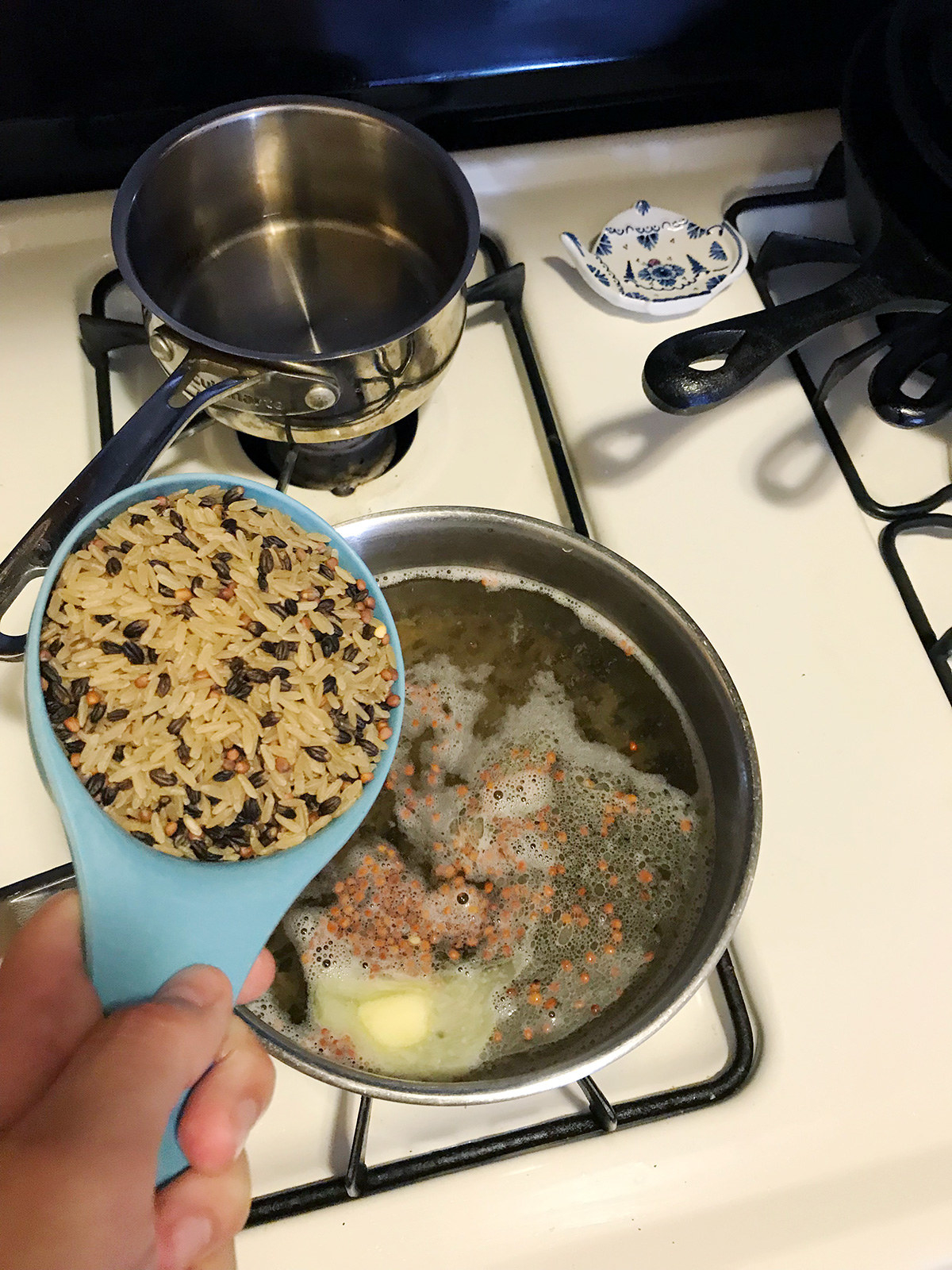 First up: Chicken thighs! Since the dark meat is really the star of the meal here, I decided not to complicate things and just quickly sauté some veggies as a side.
The whole thing took 20 minutes tops and the result was a really balanced and delicious meal. I felt completely full and even had some leftovers for Tuesday's lunch.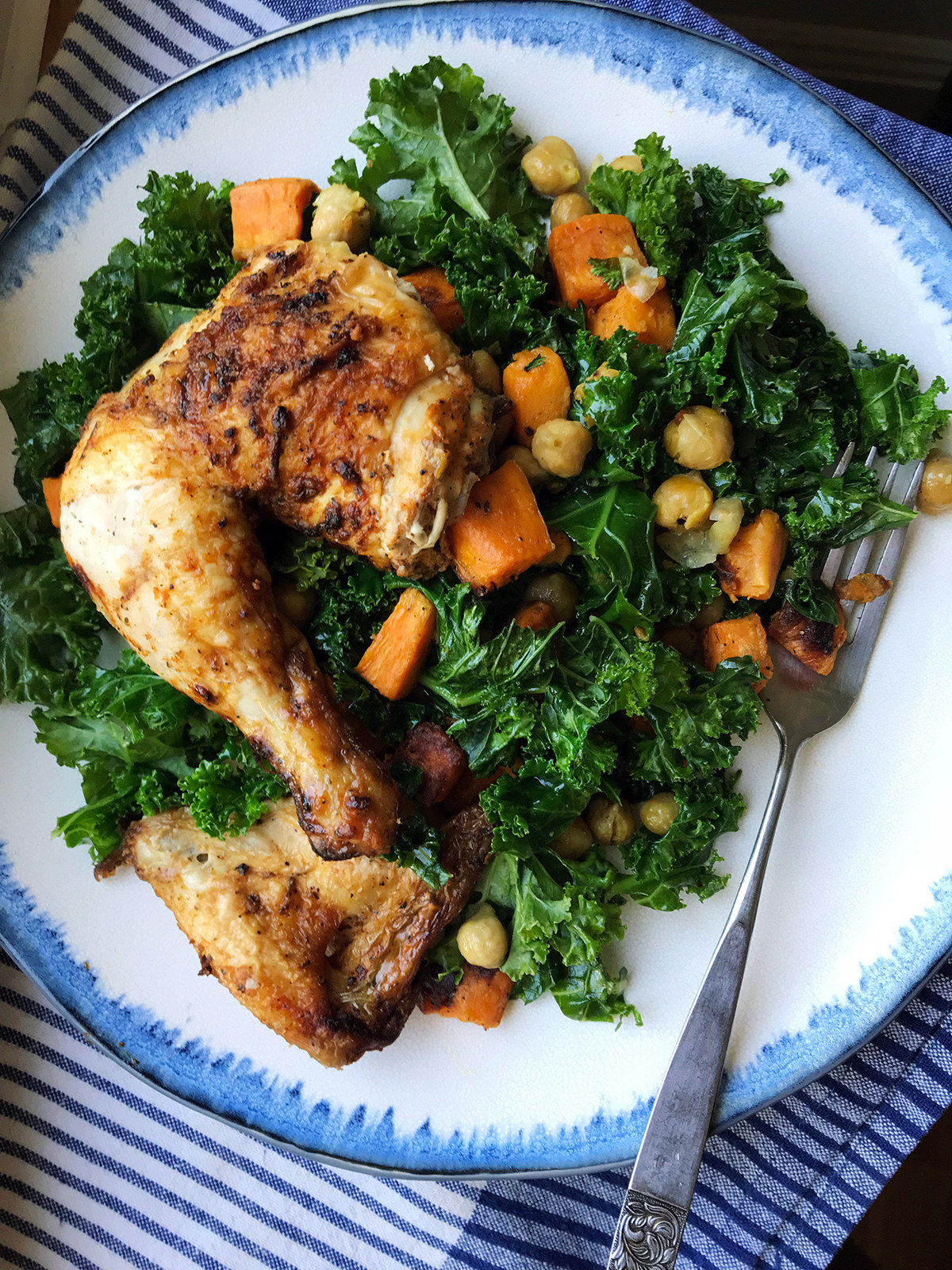 Tuesday = salad day. I used several of the same ingredients from Monday's meal and added some rice, corn, and avocado to switch it up a little.
It was surprisingly satisfying, TBH.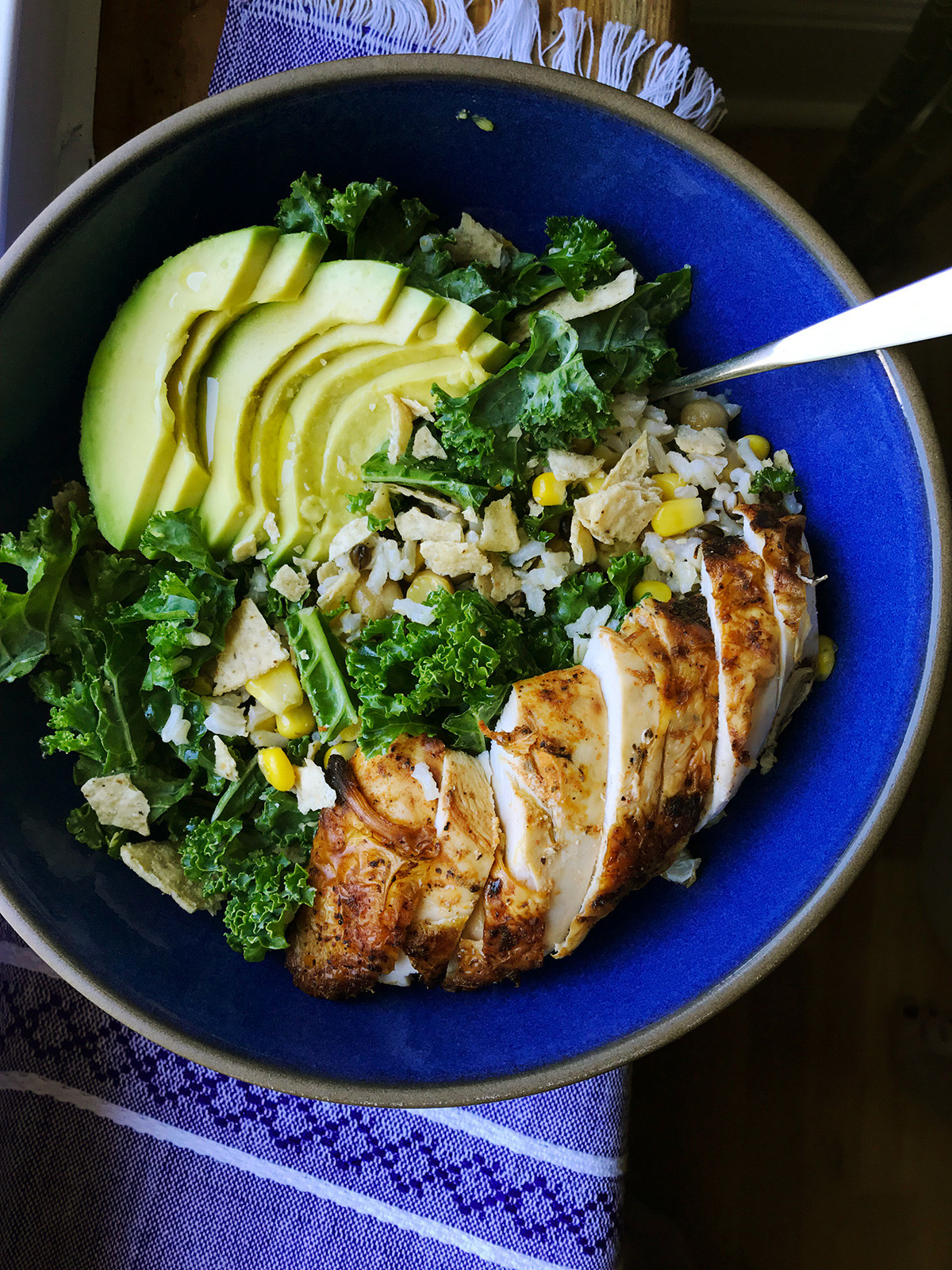 On Wednesday, I decided to ~indulge~ — and made some super cheesy nachos.

Next up: my taco bowl. (But it could easily be called a leftovers bowl because every single ingredient — except for the black beans — was a repeat from another night.)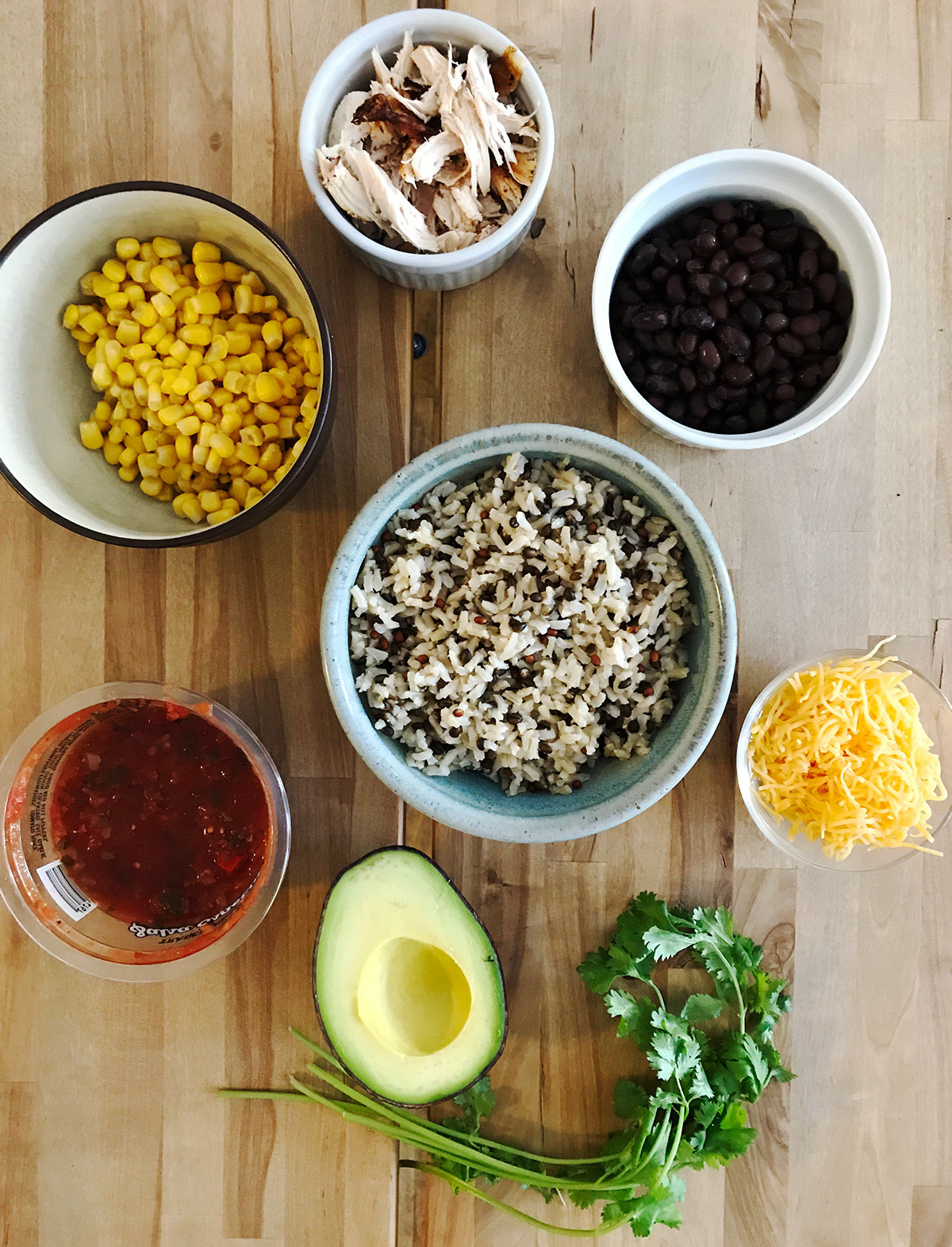 This turned out to be my favorite meal of the week. The salsa was a great way to bind everything together and it all tasted delicious.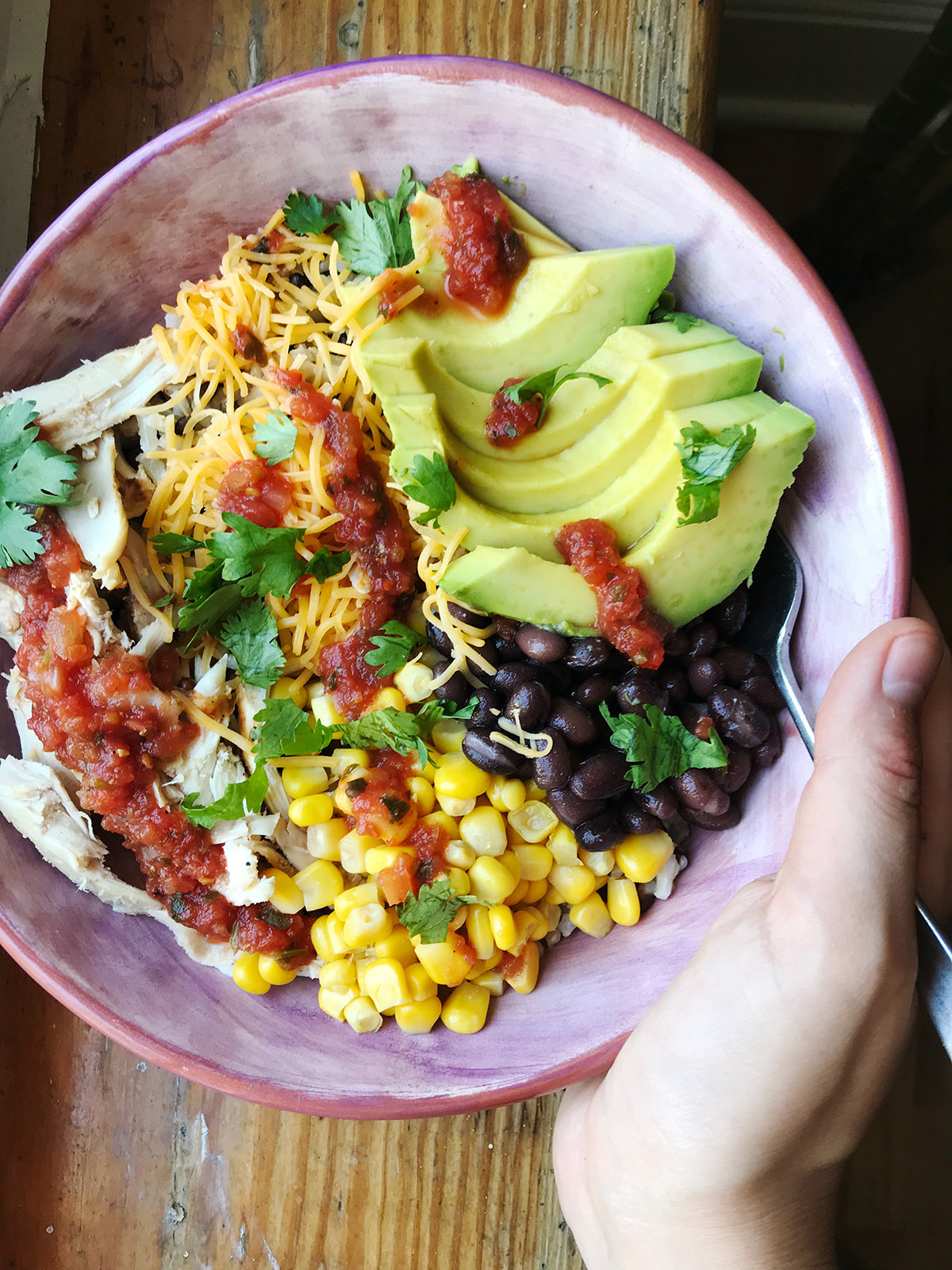 This was the only vegetarian meal of the week. I had finished the chicken and wanted something easy and satisfying.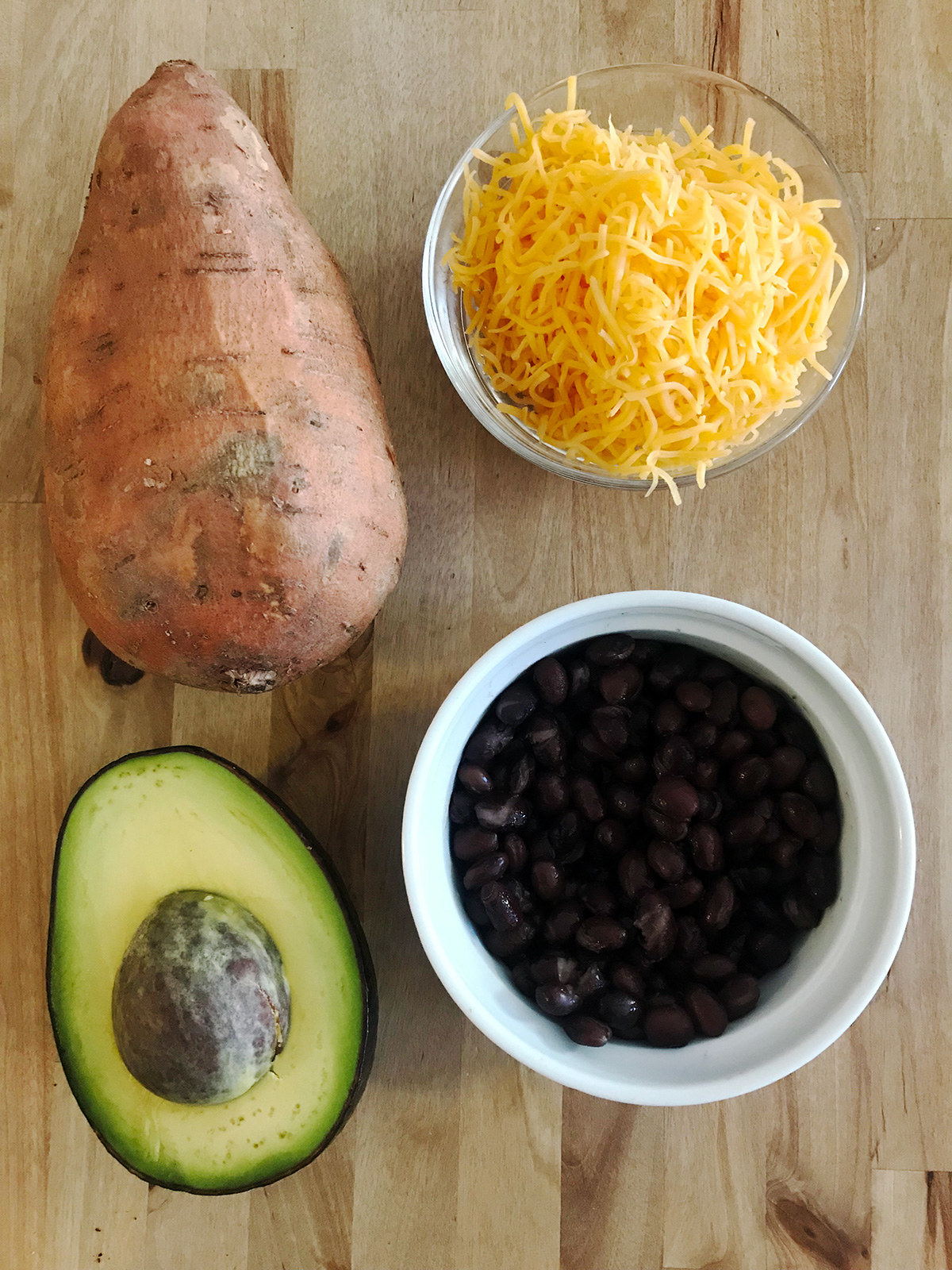 I mean, look at that cheese. It was (obviously) amazing.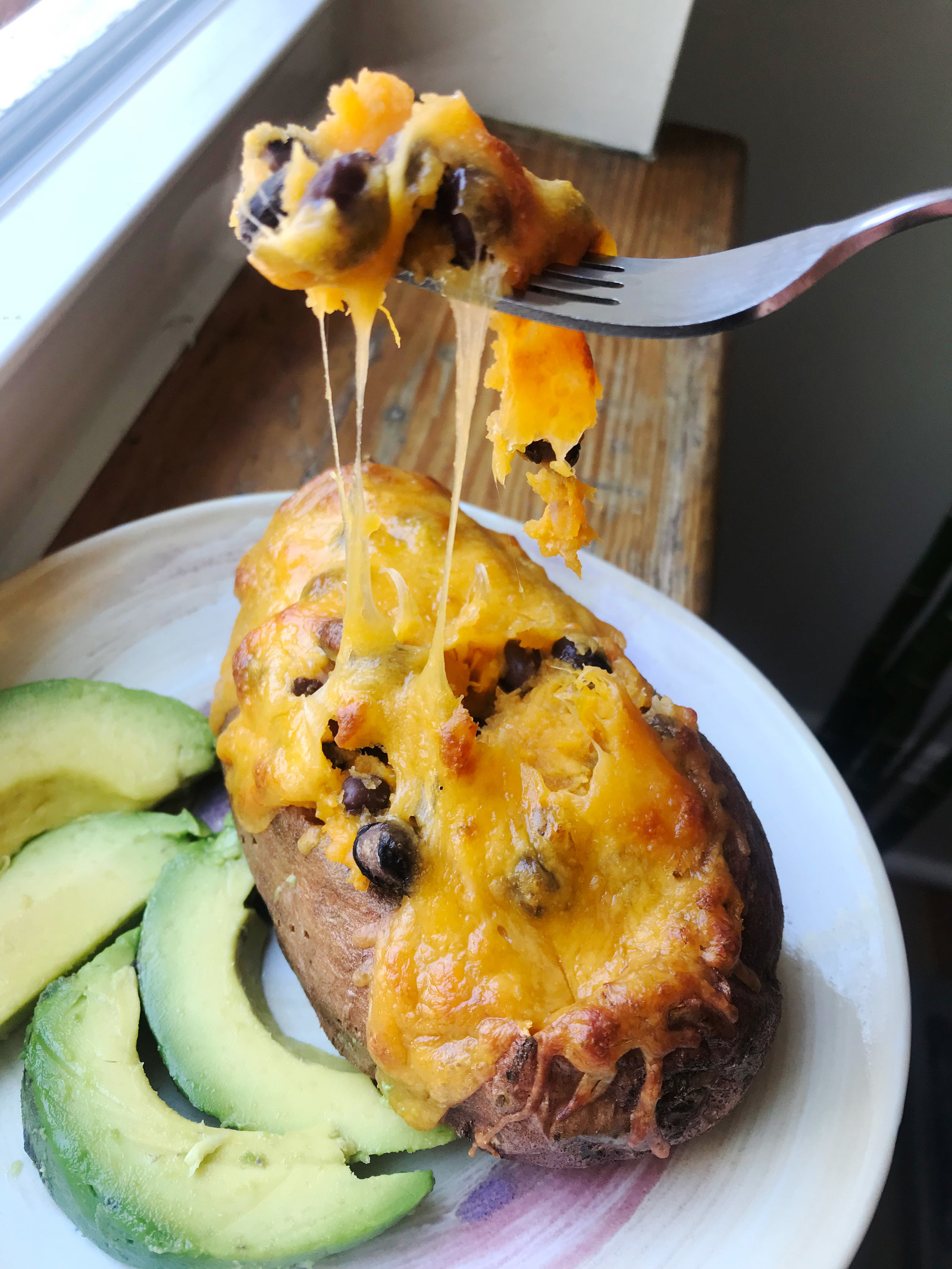 TBH, this was easier than I thought it'd be. ¯\_(ツ)_/¯
When I was told I needed to cook five dinners for $30, I felt both worried and bummed out. Worried because it seemed almost impossible considering NYC prices and what I spend in a normal week, and bummed out because to do that, I thought I'd have to make really boring and repetitive meals.
But I was wrong on both counts. By really planning in advance instead of just going to the store with a vague idea in mind and letting my heart speak, I managed to create five very different meals on a small budget and with a limited set of ingredients.
Here's what you should keep in mind if you want to set a similar goal for yourself:
1. Figure out a cheap protein source and build at least a few of your meals around it. It doesn't have to be meat. It could be eggs, tofu, beans, chickpeas, or some other vegetarian source of protein. If, like me, you'd like to eat meat during your week, a rotisserie chicken is a great option!
2. Set a budget, make a grocery list, and stick to it. It's so tempting to start straying from your plan once you're at the grocery store, but be strong and stick to your list. And before you even go grocery shopping, do some research. A lot of grocery stores list their prices online. Check those out while you build your shopping list so that you can substitute one ingredient for another if it's too expensive.
3. Use each ingredient at least twice. If there is any ingredient you're only planning on using once, see if you can include it in another meal. If you can't, just skip it or use something else. It may seem annoying but it's a great rule of thumb to ensure you're not wasting food or overspending.
4. Get creative! Necessity is the mother of invention. Don't see this challenge as a restriction but rather as an opportunity to think outside of the box and get creative in the kitchen.