1.
Let's talk about Denmark, shall we?
2.
It may be a small European country, but it's also seriously amazing.
3.
From the villages of Jutland... 4.
To the canals of Copenhagen.
5.
Denmark is just gorgeous. 6.
And often surreally beautiful. 7.
It is breathtaking in the winter... 8.
(Even in a middle of a snowstorm.) 9.
In the summer... 10.
And any other season. 11.
The country has great castles. 12.
MANY great castles.
13.
Including Kronborg, of Hamlet fame. 14.
But Denmark doesn't live in the past. 15.
It embraces and fosters contemporary art and architecture. Like in the ARoS museum in Århus. 16.
Or buildings like the Gemini Residence in Copenhagen. 17.
Denmark has beautiful wild beaches... 18.
And quaint cottages. 19.
It also has amazing fauna.
20.
No wonder then that the Danes are super eco-friendly!
21.
They basically live on their bikes. 22.
No matter how many people they have to carry. 23.
Or how bad the weather is. 24.
Denmark is also the birthplace of Lego AND the home to LEGOLAND!
In other words: If you don't like Denmark, you don't like fun.
25.
Danes know how to have fun, and Denmark is home to the two oldest operating amusement parks in the world. This is Dyrehavsbakken, the oldest one, in a picture from 1901. 26.
And this is Tivoli, which has been the most delightful place on Earth since it opened in 1843. 27.
The food is also delicious. Whether it's high-end meals, like at Noma... 28.
...or the always satisfying Smørrebrød.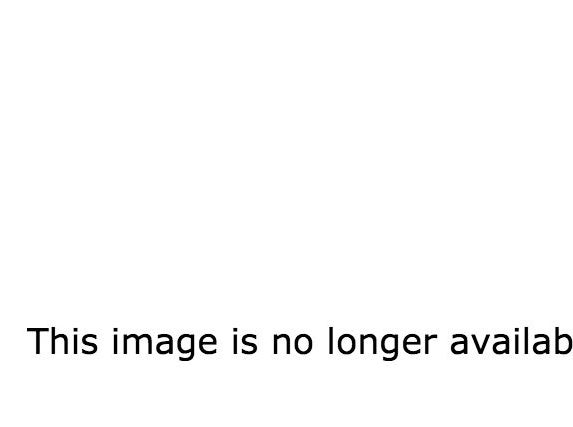 29.
But most importantly, Denmark is the birthplace of Carlsberg, probably the best beer in the world.
30.
Can we take a few seconds to talk about how awesome Copenhagen is? 31.
It is beautiful. 32.
Full of history. 33.
And it strikes the perfect balance between traditional and contemporary, which is a rare and remarkable thing in Europe. 34.
The city is also home to Christiania, an amazing autonomous neighborhood that has welcomed alternative cultures since 1971.
35.
So yeah, Denmark is pretty amazing. 36.
And you can be sure of one thing... 37.
If you spend some time there, it will ruin you for any other place. The picture in No. 2 has been changed to one of Copenhagen. A previous version of this post showed a picture of Stockholm's skyline at night instead.