1.
Si vous avez aimé À la Maison-Blanche (The West Wing), vous aimerez Veep.
Veep est la réponse cynique à l'idéalisme de la série culte d'Aaron Sorkin. Les répliques sont aussi acérées et les échanges aussi vifs, mais dans Veep, les grandes échappées émouvantes laissent place à des scènes hilarantes explorant la médiocrité et l'hypocrisie de la vie politique américaine. C'est aussi l'occasion d'admirer une Julia Louis-Dreyfus toujours excellente.
2.
Si vous avez aimé Le Prince de Bel Air, vous aimerez Black-ish.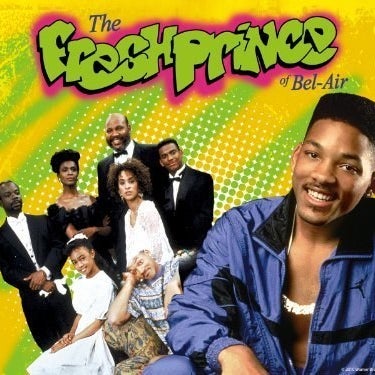 Les deux séries ne se ressemblent pas seulement parce qu'elles mettent en scène des familles bourgeoises noires-américaines, mais aussi parce qu'elles sont constamment hilarantes et qu'elles traitent de sujets sérieux de façon légère mais toujours juste et sensible. Le casting, dans les deux cas, ne connaît d'ailleurs aucune fausse note.
3.
Si vous avez aimé Malcolm, vous aimerez Fresh Off the Boat.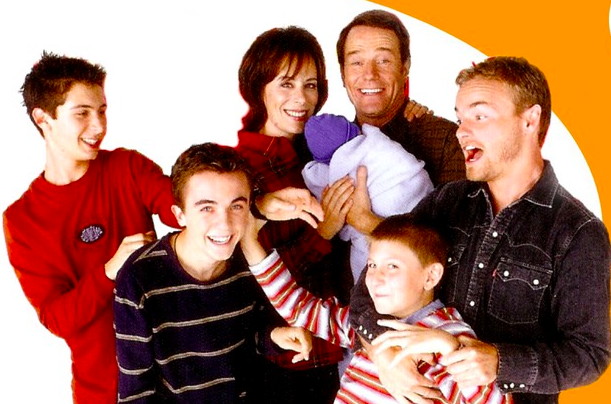 Comme dans Malcolm, l'histoire de Fresh Off the Boat est raconté du point de vue d'Eddie, le fils adolescent de la famille Huang; et comme Malcolm, Eddie a un petit frère adorable, un père quelque peu excentrique, et une mère sévère et sarcastique. Fresh Off the Boat aborde aussi des thèmes comme la poursuite du rêve américain et le choc culturel vécu par les familles d'origines étrangères qui s'installent au cœur de l'Amérique profonde. Mais c'est surtout une série très drôle, toujours intelligente et bien écrite.
4.
Si vous avez aimé Sex and the City, vous aimerez Broad City.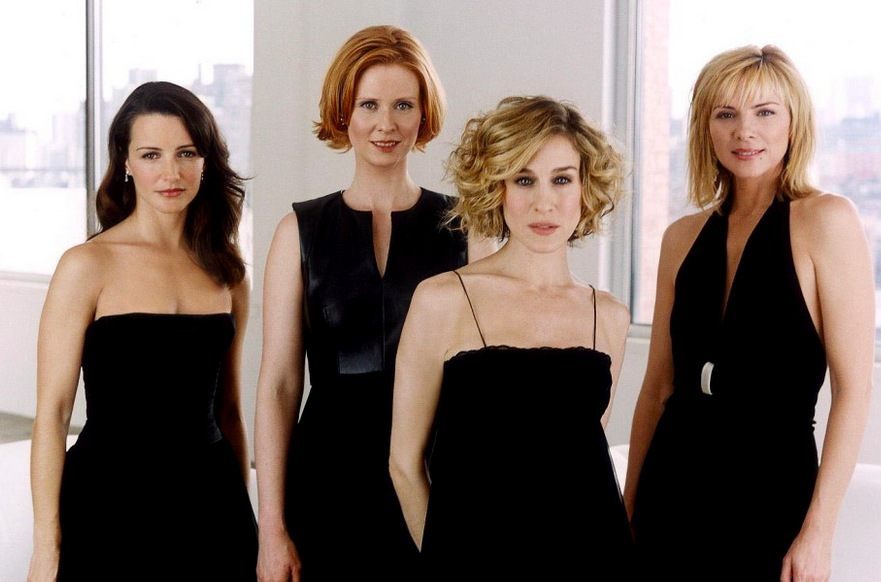 Broad City est beaucoup moins glamour que Sex and the City, mais la petite série de Comedy Central est aussi crue, pertinente et révolutionnaire dans sa façon de dépeindre la vie de jeunes femmes new-yorkaises que l'était le programme d'HBO à ses débuts. La nouvelle série a aussi le mérite d'être très réaliste et de provoquer au moins deux ou trois fous rires par épisode. À ne surtout pas manquer!
5.
Si vous avez aimé Buffy Contre les vampires, vous aimerez Orphan Black.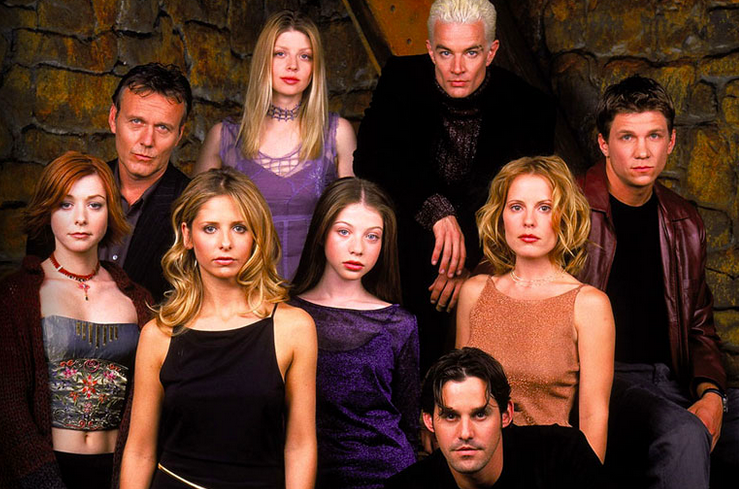 Si vous aimez les héroïnes ultra-badass qui tentent de trouver l'équilibre entre le désir de mener une vie normale et leur destin exceptionnel, ne cherchez pas plus loin: Orphan Black est fait pour vous. La production canadienne est aussi féministe, ironique et bandante que Buffy l'était en son temps. L'actrice principale, Tatiana Maslany, livre par ailleurs une performance extraordinaire en interprétant plusieurs personnages à l'opposé les uns des autres à la perfection.
6.
Si vous avez aimé Veronica Mars, vous aimerez Agent Carter.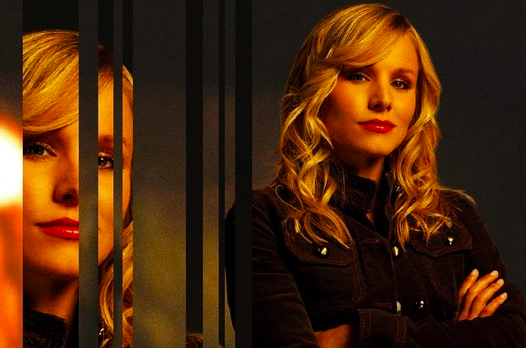 Toujours dans la catégorie des séries féministes et badass, difficile de remplacer l'incroyable Veronica Mars qui nous a offert deux saisons parfaites (et une troisième très satisfaisante) avant de se conclure. Si le film tiré de la série sorti l'an dernier ne suffit à combler votre manque, ne loupez surtout pas Agent Carter, une série produite par Marvel. Comme Veronica, Peggy Carter évolue dans un univers misogyne et hostile et comme elle, elle mène des enquêtes avec brio et humour. Un vrai régal!
7.
Si vous avez aimé Parks and Recreation, vous aimerez The Mindy Project.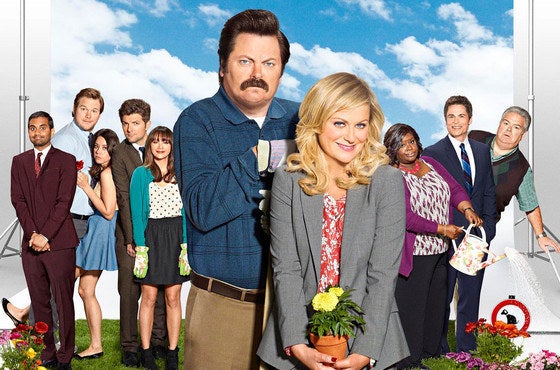 Parks and Recreation vient tout juste de se conclure après sept magnifiques saisons et rien ne pourra jamais remplacer ce petit bijou dans nos cœurs. Mais The Mindy Project réussit à combler un peu le vide grâce à sa belle énergie, son écriture impeccable et ses personnages absurdes, touchants et hilarants. Les deux séries ont aussi en commun d'avoir pour héroïnes des femmes indépendantes et fortes qui assument aussi leur féminité et parfois aussi leur superficialité (et leur amour pour la bouffe bien grasse).
8.
Si vous avez aimé 30 Rock, vous aimerez Unbreakable Kimmy Schmidt.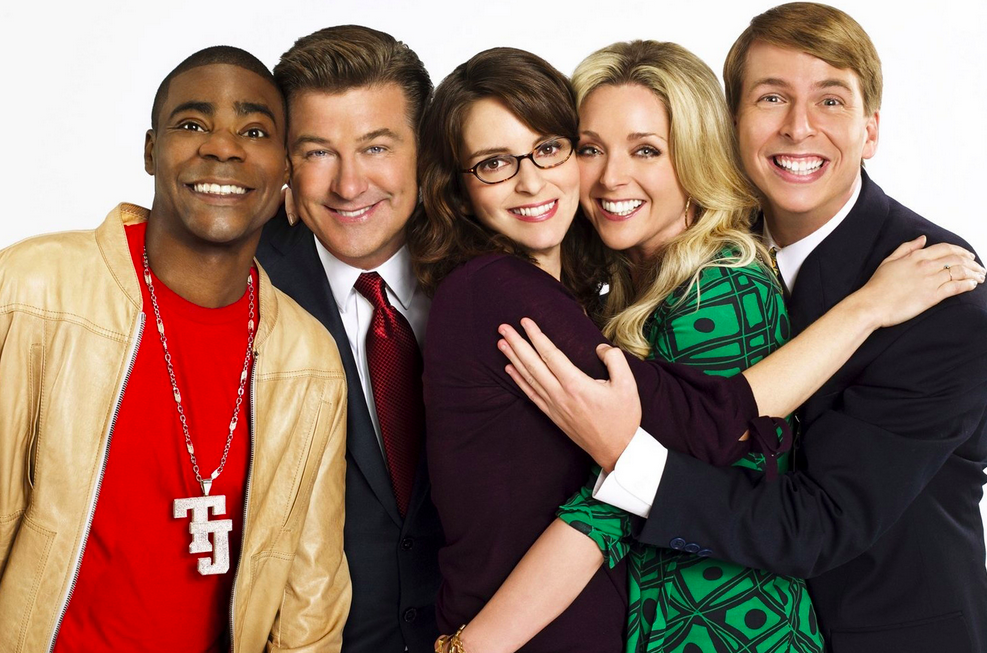 La conclusion de la série culte de NBC a laissé un grand vide, mais la nouvelle série de Tina Fey vient juste de sortir sur Netflix. On y retrouve le même New York décalé et surtout l'humour noir et absurde qui avait fait le succès de 30 Rock. Ellie Kemper est excellente dans le rôle de Kimmy, l'ancienne otage d'un gourou américain qui se retrouve libre après 15 ans de captivité et redécouvre le monde avec un enthousiasme à toute épreuve.
9.
Si vous avez aimé Lost, vous aimerez The Leftovers.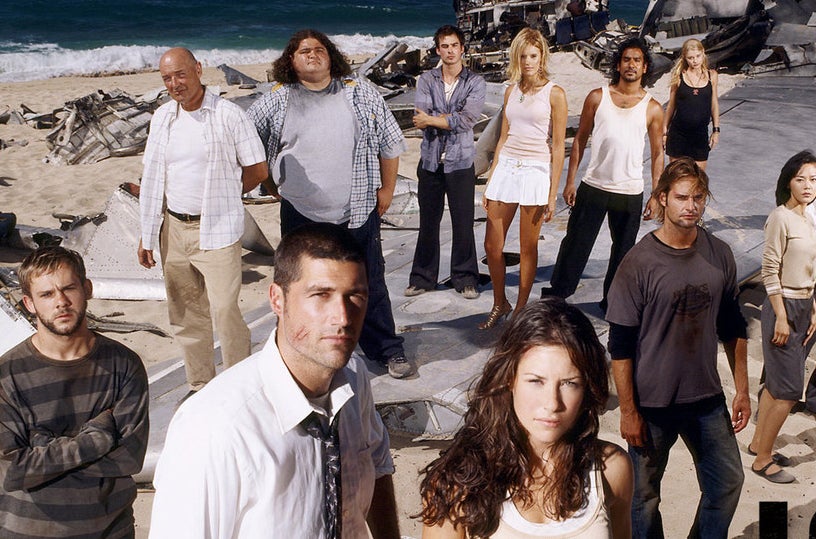 Dans le genre «séries à grandes énigmes surnaturelles et métaphores filées», rien ne pourra jamais égaler Lost. Mais si vous aimez vous prendre la tête sur les questions métaphysiques posées par une catastrophe incompréhensible, The Leftovers, créée par un des producteurs de Lost, saura sans aucun doute vous séduire. La nouvelle série d'HBO est sombre, captivante et mystérieuse. On y retrouve aussi un Justin Theroux tatoué et en uniforme dans le rôle principal, ce qui est toujours une bonne chose.
10.
Si vous avez aimé 24, vous aimerez la saison 4 de Homeland.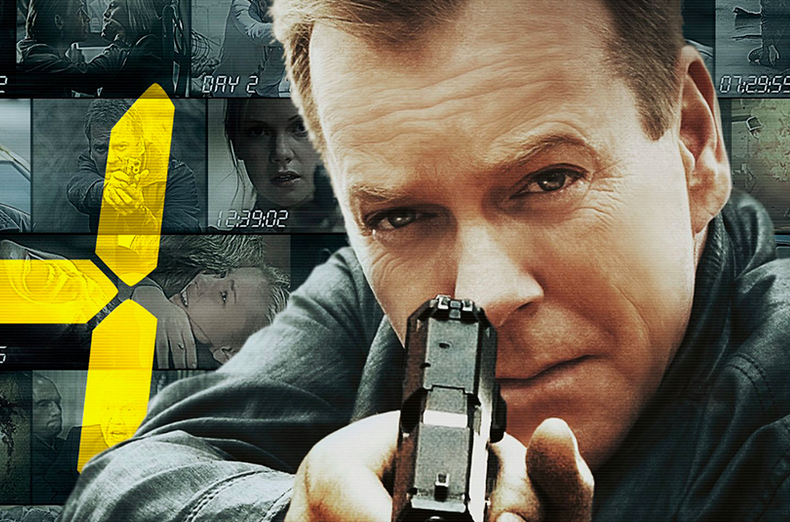 D'accord, Homeland n'est pas franchement une nouvelle venue dans l'univers des séries, et après une troisième saison plus que médiocre, beaucoup de fans ont abandonné le programme. Mais dans sa quatrième saison, la série a opéré un changement de ton, de cadre et d'intrigue qui lui a donné un nouveau souffle. Loin du drame psychologique de ses débuts, Homeland ressemble de plus en plus à du très bon 24. Cette dernière saison a été tellement réussie qu'on attend avec impatience la saison 5.
11.
Si vous avez aimé Desperate Housewives, vous aimerez How to Get Away with Murder.
Un meurtre mystérieux, une ambiance de soap opéra assumée et un casting jouissif: tous les ingrédients qui ont fait le succès de Desperate Housewives sont réunis dans la nouvelle production de Shonda Rhimes (Grey's Anatomy, Homeland), avec en prime une héroïne vraiment très badass. Le nouveau phénomène télé américain de l'année.