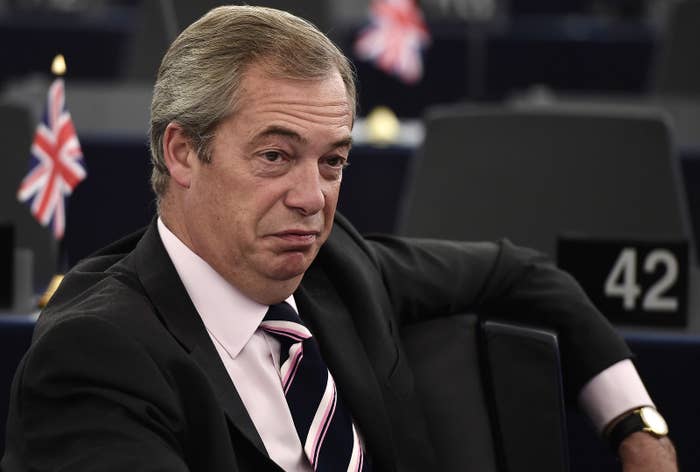 The Electoral Commission announced on Tuesday that it would be investigating "whether there has been any breach of UK election law" by UKIP after the party's finances came under scrutiny.
The probe follows an investigation by the European parliament, published on Monday, that claimed the Alliance for Direct Democracy in Europe (ADDE), the political grouping to which UKIP belongs in the European parliament, had broken rules on the "financing of national political parties, financing of national election campaigns and candidates or referendum campaigns" by misspending taxpayers' money.
According to the European parliament, the ADDE ran a series of opinion polls in the UK in constituencies where UKIP hoped to win a seat, including South Thanet, where Nigel Farage failed to win. Other target seats included Thurrock and Cardiff South & Penarth. The party also funded polls in a bid to gauge the British public's views prior to the EU referendum.
However, the money was meant to be spent on business to do with the European parliament. The European parliament said the ADDE would have to repay the £146,696 the polls cost, and its bureau said in a statement:
"The activities of the ADDE which were found to breach the rules for European party financing, were nine opinion polls held in the UK ahead of the 2015 general elections as well as ahead of the EU referendum in 2016, and a report on these polls.
"The expenditure linked to the services of three consultants was considered non-eligible by an external auditor and by the Parliament's administration."
A spokesperson for UKIP said: "We are confident we will be found to be in the clear."
Nigel Farage dismissed the claims on Sky News, saying his party was being "victimised".