Justice Secretary Launches Investigation Into Major Riot At Birmingham Prison
Liz Truss told MPs the "serious disturbance" at the G4S-run prison started when six inmates climbed on to netting and then managed to snatch an officer's keys.
by
,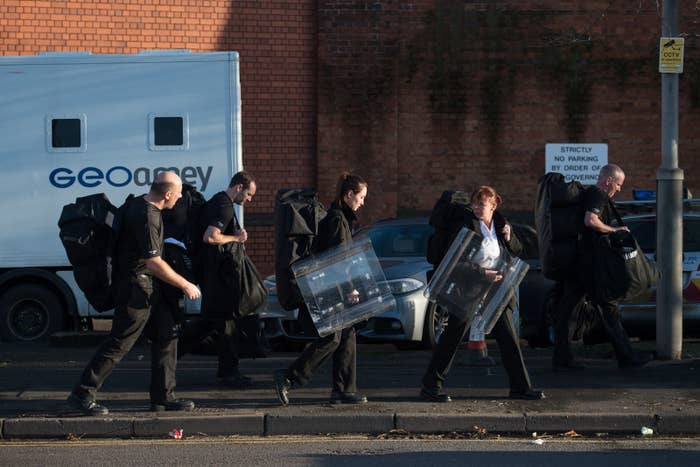 Liz Truss announced on Monday that she has launched a "full investigation" into Friday's riot at HMP Birmingham that saw inmates take control of two wings.
Speaking in the House of Commons, the justice secretary also said that G4S, which runs the prison, will be made to pay for the public resources that were brought in to regain control of the prison.
Truss told MPs she had appointed Sarah Payne, director of the Welsh National Offender Management Service, to the investigation into what she described as a "serious disturbance".
She also gave the clearest account yet of the disorder, which she said started at 9.15am on Friday when six prisoners in N wing climbed on to netting.
"When staff intervened, one of them had their keys snatched," she said. "At that point, staff withdrew for their own safety. Prisoners then gained control of the wing, and subsequently the P wing."
Truss said G4S immediately deployed two "tornado teams" of specially trained riot officers. By 11.20am a further seven tornado teams were dispatched to the prison, with an additional four teams sent two hours later when inmates gained access to two more wings.
"Shortly after 3pm, there were reports of an injured prisoner," Truss said. "Paramedics and staff tried to intervene, but were prevented from doing so by prisoners."
Control was eventually regained on Friday evening, she said: "At 8.35pm, 10 tornado teams of highly trained officers swept through the wings. Shortly after 10pm, the teams had secured all four wings. The prisoner who had previously been reported injured was treated by paramedics and taken to hospital, along with two other prisoners."

Truss added: "As I have said before, levels of violence are too high in our prisons. We also have very concerning levels of self-harm and deaths in custody. That is why we are reforming our prisons to be safe and purposeful places and taking swift action to deal with drugs, drones, and phones.
"It is important to remember that these problems have developed over a number of years and it will take time and it will take concerted effort to turn the situation round."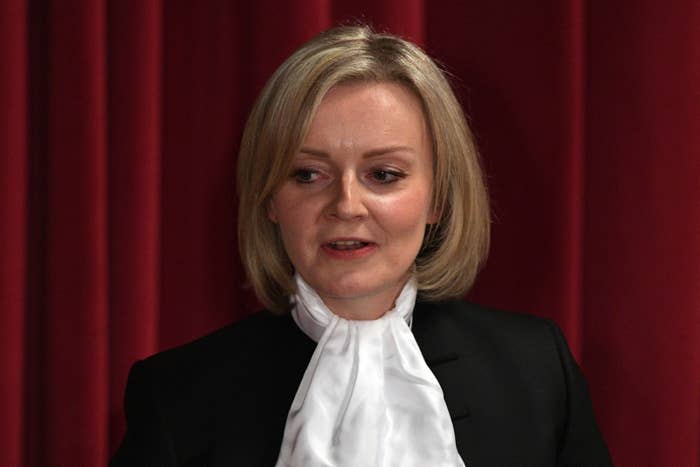 Shadow justice secretary Richard Burgon accused Truss of failing to admit there was a crisis in the prisons system and said the Birmingham riot was a symptom of that.
He asked if G4S, the private company which runs HMP Birmingham, would be paying for the costs of the operation.

Truss replied: "They will be covering the cost of what has happened at HMP Birmingham, including the resources that were deployed by the public sector."
The Commons statement came amid reports of unrest at other prisons in the wake of Birmingham. It is understood that a small number of inmates at Cardiff prison who had reportedly been transferred from Birmingham were also involved in an incident on Sunday. According to the BBC, four prisoners who had been transferred to the segregation unit barricaded themselves in.
Mark Fairhurst, spokesman for the POA, the prison officers' union, told BuzzFeed News prisoners had damaged the cells. "The segregation unit has been smashed up by prisoners [but] nowhere else in the prison," he said.
It was the result of "violent young men, who don't like authority" not needing "an excuse to be violent", Fairhurst said. Incidents of this nature are "very prevalent" and happen "on a daily basis", he added. "It just never surfaces in the media."

He blamed a lack prison officers for challenges in cracking down on disruptive behaviour. "We need more staff and we need safety in numbers, it's as simple as that."
The Ministry of Justice, which would not be drawn on whether the prisoners were from Birmingham, described the incident as "minor".

"HMP Cardiff, like all prisons across the estate, is being closely monitored for signs of potential unrest," a spokeswoman said.
"This includes managing the transfer of prisoners in the interests of maintaining safe, calm and normal regimes. We have specially trained prison staff available to respond to any disturbances."