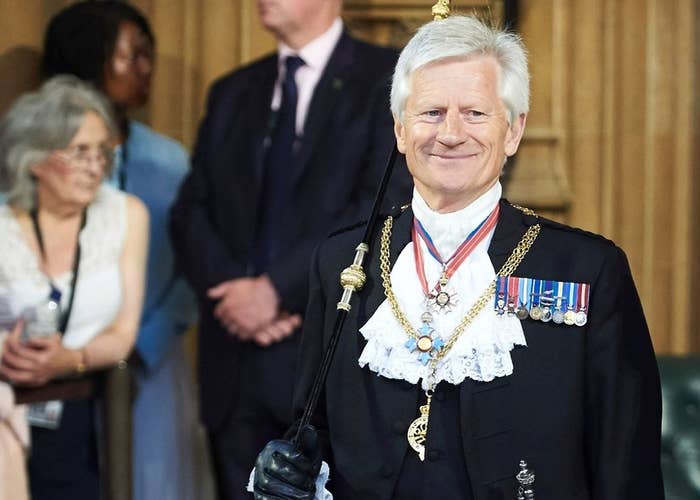 MPs laughed in the House of Commons as Dennis Skinner shouted "get your skates on, the first race is at half past two" during the state opening of parliament.
Skiner jokingly told his fellow parliamentarians to quickly follow the Gentleman Usher of the Black Rod to the House of Lords for the Queen's Speech so she could go to Royal Ascot.
The speech was initially meant to take place on Monday but was pushed back to Wednesday by Downing Street, which meant the Queen risked missing part of the horse racing event.
Skinner, a Labour MP and staunch republican, is famous for heckling Black Rod at every state opening of parliament, and has done so since the 1980s.
Some of his highlights include "Ey up, here comes Puss in Boots!" in 1988 (mocking Black Rod's outfit), "It tolls for thee, Maggie" in 1990 (when then prime minister Margaret Thatcher faced the exit from Downing Street), "Tell her to pay her taxes" in 1992 (the House of Commons had been debating whether the Queen should pay tax), "Have you got Helen Mirren on standby?" in 2006 (Mirren had recently starred in a dramatisation of the Queen's life), and "Royal Mail for sale, Queen's head privatised" in 2013 (a reference to plans to privatise the Royal Mail).
Skinner was first elected to parliament in 1970, and is the oldest serving MP.