People Are Comparing Theresa May And Jeremy Corbyn After Their Grenfell Tower Visits
The prime minister was criticised for talking only to police officers and emergency services at the scene of the fire, while Jeremy Corbyn spoke to those who have been left homeless.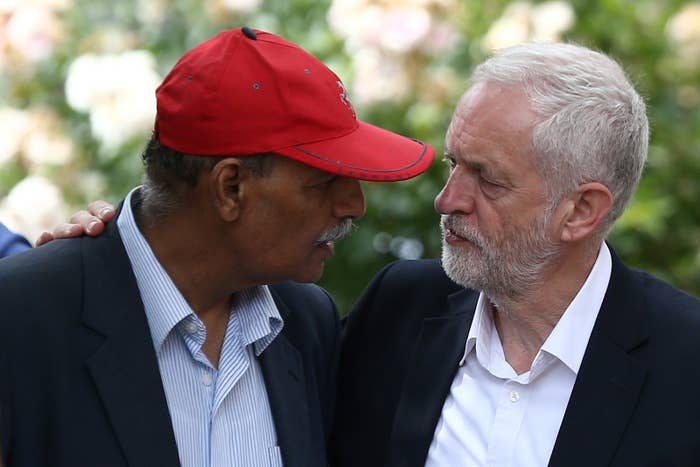 Theresa May and Jeremy Corbyn made separate visits to Grenfell Tower in west London on Thursday after a fire in the building killed at least 17 people and left dozens more in hospital.
The prime minister spoke to police officers and emergency services at the bottom of the tower block on Thursday morning, during a visit that was kept private. She did not speak to the media or appear to speak to survivors of the incident. Armed police were at the scene.
Shortly afterwards, the Labour leader arrived later at St Clement's Church and was surrounded by a crowd of local residents who flocked around him as he got out of his car.

Corbyn spent about half an hour inside the church, which has been feeding and sheltering displaced people since yesterday morning.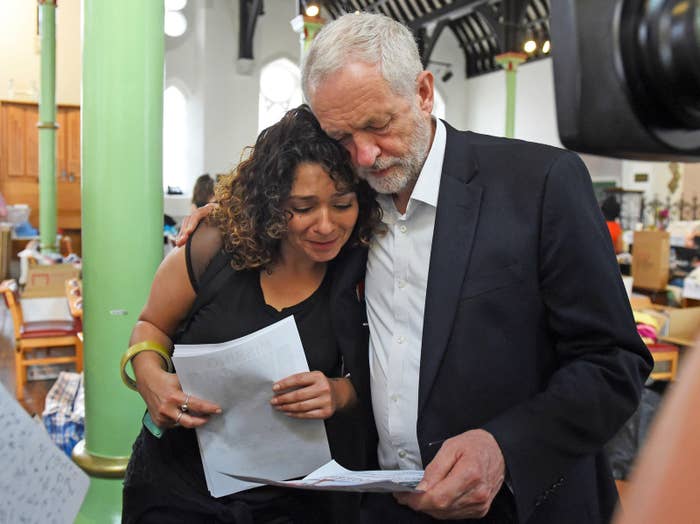 Several people also slept in the building last night, choosing to stay where they had been all day rather than move to the Westway Sports Centre, which was providing refuge for most.

Corbyn met volunteers who have been working at the church as well as families who were sheltering inside. "It's been very traumatic," he said, "but there's a wonderful community. I've seen some desperate stress and sadness.

"We will get to the bottom of this. My thoughts are with these people. There are still bodies to find in this dreadful building and we will demand and get answers to this and every other tower block."
Alia Al-Ghabbom, who lives on the estate and is helping her friend search for his missing niece Jessica Urbano, met Corbyn inside the church. She told BuzzFeed News: "I live in the block next door. I just said, 'Thank you for being here, it really means a lot to us,' he was really emotional.

"He didn't have so many words, he was just giving me a genuine hug. He was really genuine."

Santana Hailstones, 6, said she "really likes" Jeremy Corbyn and was excited to meet him. "I told him I'd been working and helping all day yesterday and helping everybody to get better," Santana said. "He asked me what my name is."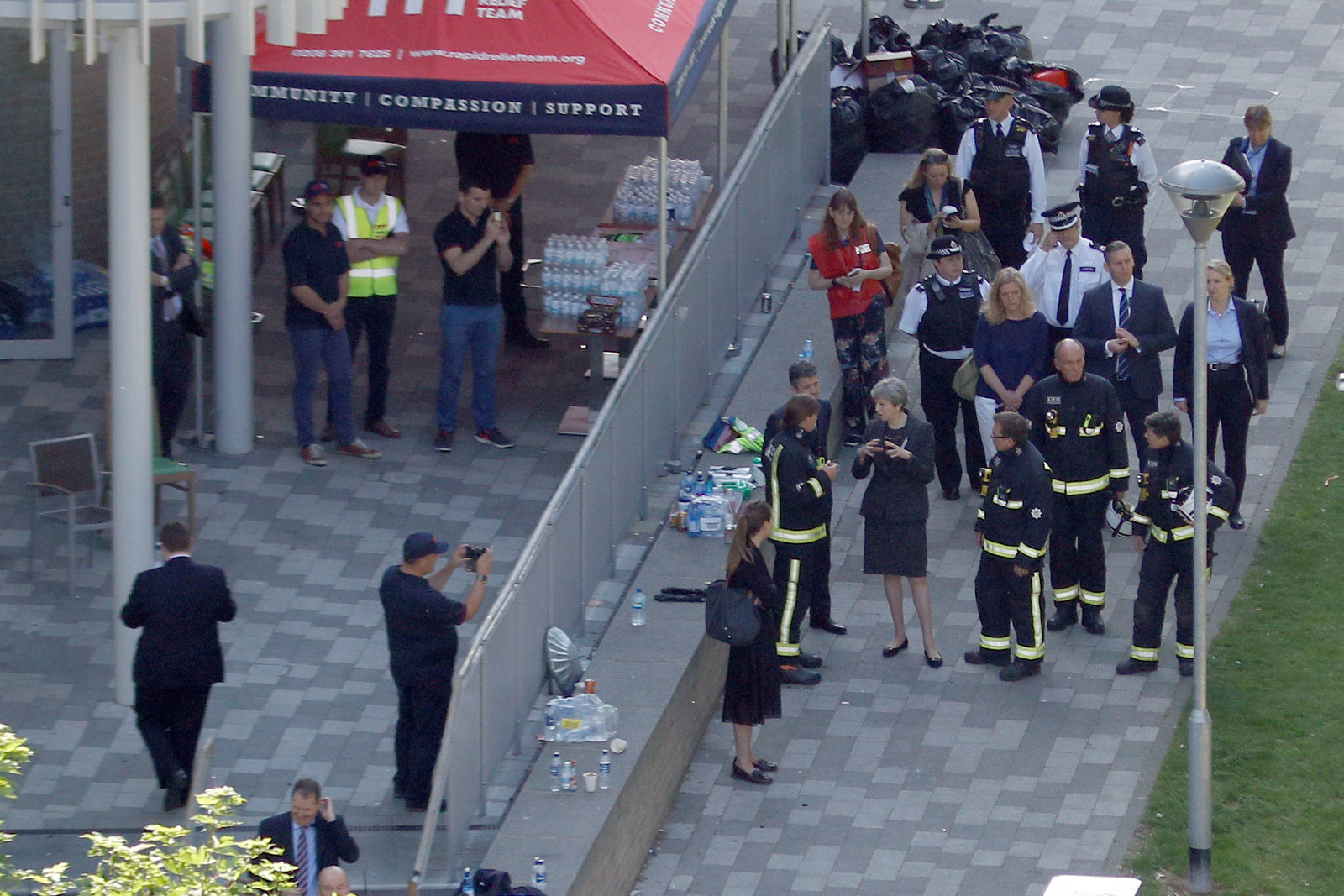 May later announced in a televised interview that she would be ordering a full public inquiry into the circumstances surrounding the tragedy. She said she had attended the scene to get a briefing from the emergency services and had been "overwhelmed by their professionalism and their bravery".

"What we need to do is to ensure this terrible tragedy is properly investigated," she said. "That is why I'm ordering a full public inquiry so we can get to the answers, we can find out exactly what happened and why it happened.
"It is right that, in addition to the immediate fire reports that are being produced and any police investigations, we have a full public inquiry. People deserve answers. The inquiry will give them."
May was criticised on social media for failing to meet victims and keeping her visit short and private.
The cause of the fire that ripped through the building on Latimer road in the early hours of Wednesday is still unknown, and the fire commissioner said on Thursday afternoon that it would be a "miracle" if there were any more survivors.