In the middle of the Labour coup, a post appeared on a relatively new and obscure news website called The Canary. It was billed as an "exclusive investigation" showing that the entire attempt to bring down Jeremy Corbyn had been coordinated by a PR agency called Portland Communications, which was founded by a former adviser to Tony Blair. The piece went viral on Facebook and among Corbyn supporters but was dismissed by most mainstream political journalists as a blogger conspiracy theory.

Within a week, Unite general secretary Len McCluskey was discussing it on The Andrew Marr Show and one of the individuals named in the piece had received death threats and was forced to fit a panic alarm in their house.
In under a year, The Canary – an upstart website that pays its writers by the click and is run out of a house in Bristol – has gained a loyal audience of readers and a certain degree of influence within left-wing politics, with a relentless diet of pro-Jeremy Corbyn material that bypasses the traditional media completely. It's been accused of evading reporting guidelines on suicide, of reckless journalism, and of acting as a left-wing clickbait factory.
But sites like this that know how to game Facebook's algorithm could influence the Labour leadership election and the party's future as much as some traditional media outlets.
The Canary's growth has been impressive: Only nine months after it was launched, the website has over 20,000 Twitter followers and, more important, nearly 90,000 likes on Facebook. The idea for the organisation, Nancy W Mendoza told BuzzFeed News, came from "a conversation at a party" between herself, her wife Kerry-anne, and another friend. "We were bemoaning the fact that the mainstream media is dominated by a very small number of individuals," Nancy said, and "felt that the counterpoint to that was lacking".

Kerry-anne Mendoza then registered Canary Media Ltd to Companies House in late September, and became editor-in-chief. Nancy was appointed as health and science editor, as well as head of communications, and said the initial funding was minimal.
"We didn't have money – we put it together on an absolute shoestring." Though she hasn't "actually sat down and put the figures together", Nancy estimates that The Canary started with a budget "probably under a thousand pounds – I'd be surprised if we were even approaching that".
Its audience initially came from Scriptonite Daily, Kerry-anne's personal blog, which had the tagline "Don't get angry, get involved!", and has just under 10,000 likes on Facebook. While running Scriptonite, the 35-year-old was also part of the Occupy movement, which she joined after quitting a management consulting job "in banking, local government and the NHS", according to her Guardian profile.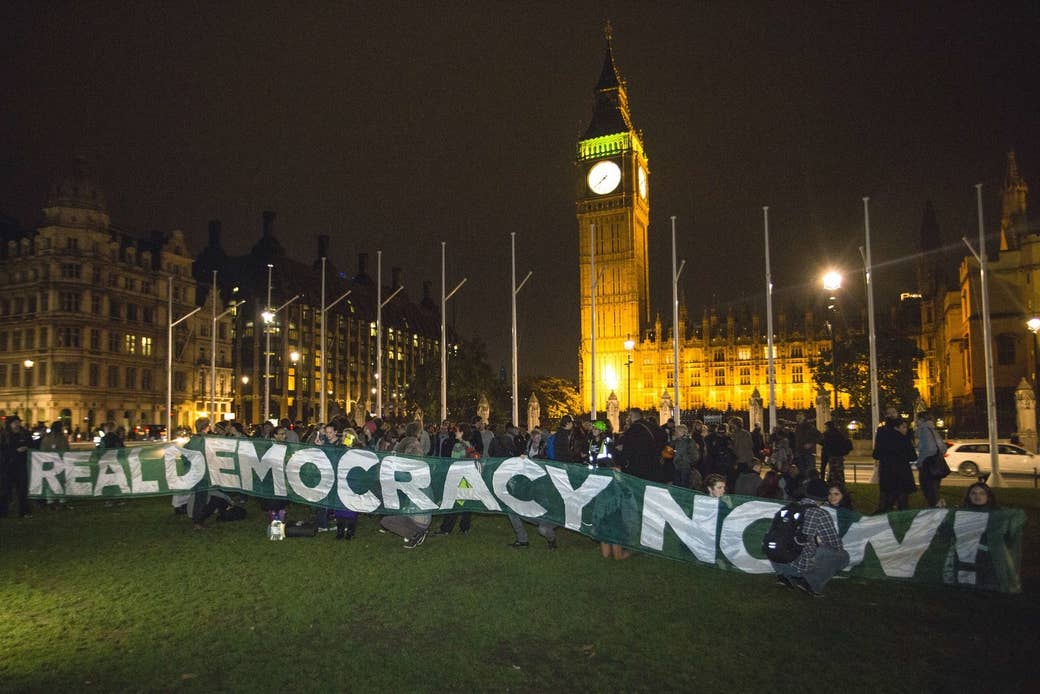 "We brought what was a very successful blog audience to a much broader platform," Nancy Mendoza said, "so that we could deal with more issues, and do that on a daily basis with a really good team of writers."

The team is now formed of six editors and around 25 writers, who all work in a virtual newsroom operated by Yammer, a social network used for private communications. The pitching process, Nancy said, is pretty traditional: "A writer pitches an article, an editor agrees that that can be written, or not, the article is written and then it goes through several steps through copy editing, and final editorial publishing stage." The process is similar when editors write pieces, which some frequently do, and the writers all work on a freelance basis.
Two former Canary writers BuzzFeed News spoke to, who did not want to be named, also said that each writer had four hours to write after the pitch was accepted, and that for each article they wrote, they had to copy-edit someone else's piece.
The editors get the last look at the piece before it is published "then there will probably be a back and forth on what the headline will be – they suggest that writers submit three different headlines, all quite clickbaity stuff," one former writer said.
The "clickbaity" remark is linked to The Canary's unorthodox business model. Out of the website's net profit, 50% goes to writers, 10% to section editors, 20% to the leadership team, and the remaining 20% is retained by the company itself which has two directors – Kerry-Anne Mendoza and the newly-appointed Andrew Rose. There is, however, a second step for some writers where they get paid a "flat rate" linked to the number of articles they have written.
"The top-up payment available to writers is based directly on the percentage of web traffic that an article generates," Nancy said. The more page views an article gets, the more money the writer is paid, which online media specialist Matt Locke says can have a worrying effect on the nature of content published.
"If you incentivise writers to focus on hits, you get fast-turnaround hot takes and clickbait," explained Locke, the founder of Storythings and publisher of How We Get to Next. "It also reinforces filter bubbles – if writers are incentivised for hits, they'll write articles that they know will get shared by the publication's hardcore audience. They're less likely to write more nuanced articles, or to challenge their audience's preconceptions."
Another consequence, one of the former Canary writers told BuzzFeed News, is the discrepancy in pay: "You can earn anything from £100 to £4,000 month depending on how viral you go." He claims he only managed to earn around £200 in three months of writing and copy-editing three articles a week, and called The Canary's business model "hyper-capitalistic".
Another former writer told BuzzFeed News that he decided to leave because he was "struggling to contribute enough articles and copy edits while also having to work in a full-time job, leading to fatigue".
He was also "uneasy about some of the hyperbolic headlines the editors were asking us to come up with for our articles", which he found "a little embarrassing".
A particularly strong example of such a headline was a piece published on 19 April: "A junior doctor has killed herself, leaving a message to Jeremy Hunt in her suicide note."
The story, written by Kerry-anne Mendoza, covered the death of junior doctor Rose Polge and was based heavily on a BBC report published a week earlier which mentioned that a note found in Polge's car "included a passing reference to health secretary Jeremy Hunt".
Though first acknowledging that "people rarely commit suicide or suffer mental health crises over one event or issue alone", the Canary article on the death wrote "Jeremy Hunt is providing the kind of stresses on junior doctors which can foster and exacerbate mental health crisis", and if he "had a shred of dignity or respect, he would hand in his resignation today".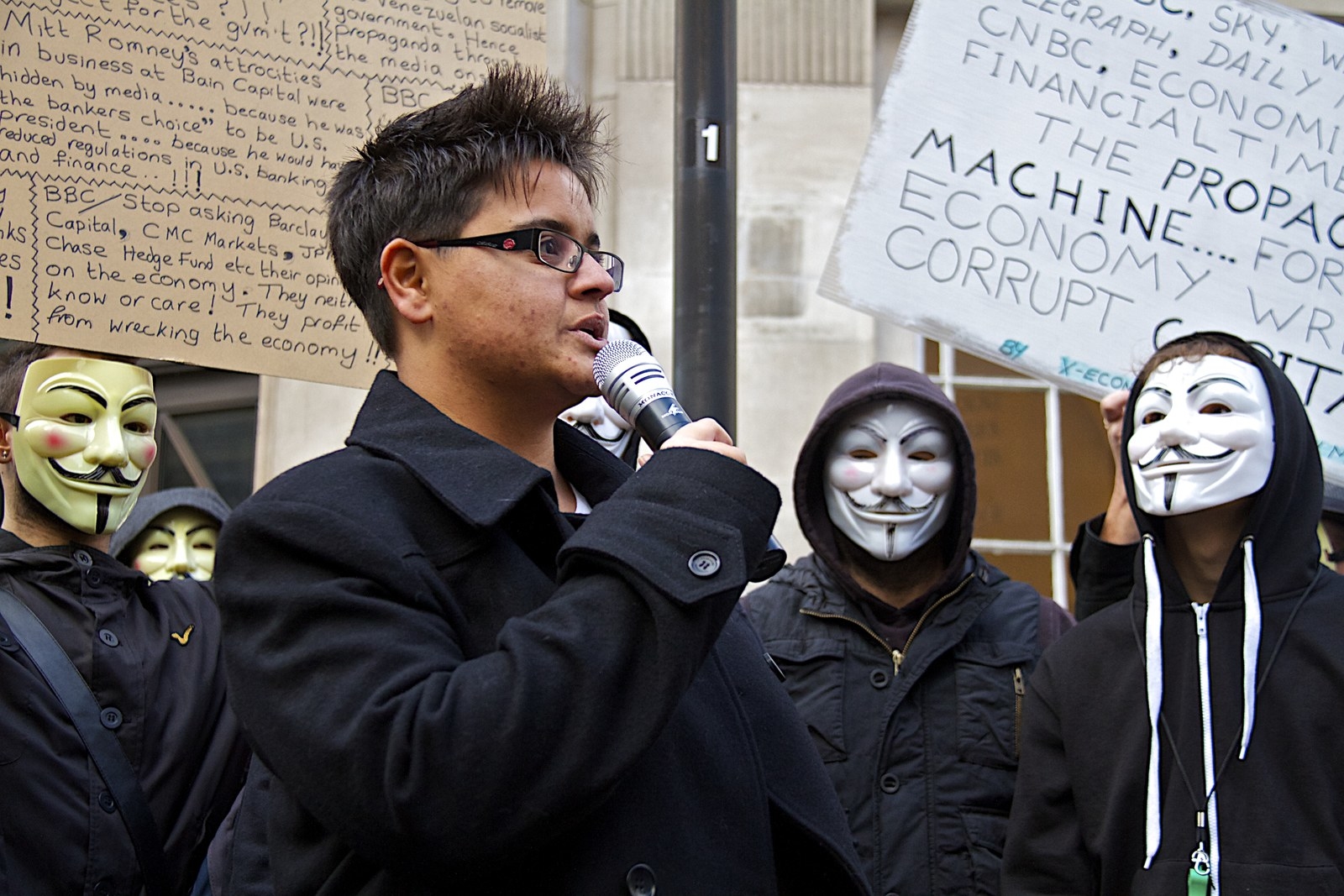 The piece was picked up by Private Eye the following week. Under the headline "Canary in the Pit", the magazine accused Kerry-anne Mendoza of having "blithely flouted the Samaritans guidelines on suicide", by reporting on the content of the suicide note, suggesting there was a single reason for Polge's death, and running a large picture of her.

Kerry-anne fought back on social media, tweeting "we've so flustered the establishment they're throwing a tantrum!" and taking to Facebook to accuse the author of the Private Eye piece of being a "Blairite hack".
Nancy, on the other hand, told BuzzFeed News: "We can take that kind of criticism really seriously. That's something we want to listen to and want to respond to, so yes we have looked at our internal processes in response to that." She did, however, think that the Private Eye hit piece may have been politically motivated, adding: "I think we're at a stage now where we are doing things differently, we are fairly disruptive, we are getting quite a lot of criticism, so I'd view that as well as there's something we need to learn from it. I would view that through the kind of lens of currently, there's quite a lot of people who are scrutinising us more or less fairly."
A Google Analytics traffic summary published by The Canary in May shows its coverage of Polge's death was among the most read articles since its launch, attracting just under 350,000 views. The document also shows that The Canary received 15 million unique pageviews between October 2015 and May 2016, with the most traffic attracted by stories suggesting secret Tory plots, hinting the Conservatives could be forced out of office, and criticism of mainstream media outlets. All have headlines which benefit from Facebook's algorithm, which pushes articles which elicit strong reactions further up users' newsfeeds.

But it was the alleged expose of Portland Communication's supposed role in the anti-Corbyn coup which pushed public scrutiny of the site beyond Facebook. It started on 28 June with a piece entitled "The truth behind the Labour coup, when it really began and who manufactured it", written by Steve Topple, whose author bio states that "his opinions have been cited as 'ultra-left and sectarian' by Owen Jones, while many consider him a firebrand of the freelance world, with an acerbic tongue and a no-nonsense style".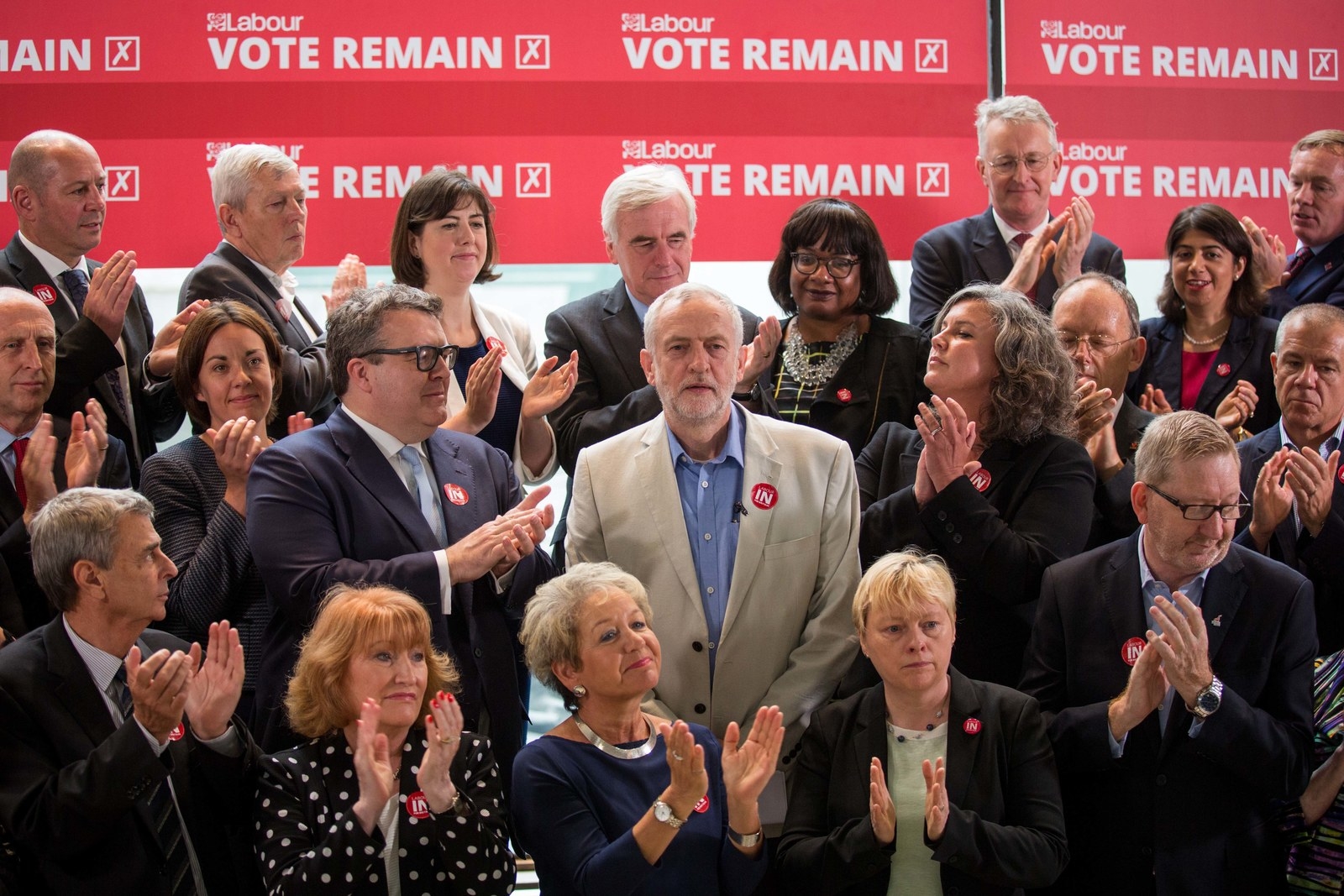 According to the piece, the Labour frontbench resignations and ensuing rebellion among the parliamentary Labour party against Jeremy Corbyn were masterminded by PR firm Portland. In June, a video was published of Corbyn being confronted by Labour members who asked him why he hadn't done more during the EU referendum campaign. The video was filmed by Portland employee Tom Mauchline, who was then interviewed by multiple outlets – including BuzzFeed News – about the incident.

Topple's article starts by explaining that "Portland Communications is a company organised, fronted and controlled by a plethora of apparatchiks of Tony Blair and the centre-right of Labour."
He then points out that "15 of the shadow secretary of states and nine of the shadow ministers who resigned were affiliated to the Fabian Society", a centre-left organisation within Labour, and that Conor McGinn MP, the whip who allegedly organised the resignations, is a former chair of the Young Fabians.
McGinn, Topple explained, has close ties to former shadow foreign secretary Hilary Benn, whose sacking by Corbyn triggered the slew of resignations, and Will Straw, as they all worked on the Stronger In campaign. Straw used to work for left-wing blog Left Foot Forward with former Fabian Marcus Roberts, who runs Zentrum Consulting. According to a piece written by Dan Hodges in 2011, Zentrum ran the "Refounding Labour" campaign, which aimed to reorganise the party and its structure, and, he alleged, was "being used to effectively bypass the party"
This series of connections, Topple argued, proved that a plot involving the Fabian Society, Portland Communications, and elements of the media was trying to oust Jeremy Corbyn.
But although the article was read widely via Facebook it remained obscure until on 3 July, the general secretary of the Unite union Len McCluskey went on the BBC's flagship Sunday morning Andrew Marr Show politics, where he called Portland "a PR company with strong links to Tony Blair and right-wing Labour MPs who've been involved in this orchestrated coup".
Portland replied with a tweet:
A Portland source ruled out taking legal action agains the site on the basis that no one would take the accusations seriously. The source added: "We'll leave it to others, such as the leaders of major unions, to give more publicity to anti-Semitic, delusional conspiracy theorists."
A senior BBC source also seemed sceptical about McCluskey's intervention, telling BuzzFeed News: "I didn't expect him to quote The Canary. I was dimly aware of the conspiracy theory but was surprised. Felt to me like another minor landmark in the use of previously unacceptable evidence in the mainstream."

McCluskey refused to comment on whether he stood by the claim.
Two days after the original Portland piece was published, Steve Topple wrote a follow-up for The Canary: "Fresh revelations show how a Blairite PR company manufactured the Labour coup (Exclusive)."
The protagonist of the article was a Portland employee called Kevin McKeever, who twice stood for parliament as a Labour candidate and came a close second in Northampton South at the 2015 general election. According to the Canary piece he had been spotted having "a lunchtime appointment at Unison headquarters in London on Tuesday 28 June … while the decision was being made as to whether or not to 'drop Corbyn'."
This, Topple argues, "confirms the PR agency has played a direct role in events of the last week".

Following this, McKeever posted on Facebook: "Many of you will have read posts on a blog suggesting a link between me, my workplace and the moves by Labour MPs in Parliament. They have no basis in truth."
He continued: "I have, however, been silent for the past few days due to a hand-delivered death threat, suggesting I should be 'coxed', a reference to the murder two weeks ago of Labour MP, Jo Cox."
Contacted by BuzzFeed News, McKeever said of the Canary's story about him: "I became aware of it when it went online. There were no inquiries, it just went up. I just got a missed call about an hour before publication."
Speaking about The Canary's coverage, he added: "There were two pieces – the first one was so ridiculous, it was comedy, and the reaction online from Labour MPs and journalists proved that."
"The second one was about me and meetings and Unison, and that was more serious but it was all made up. No meeting with Unison. I was back home in Newcastle visiting my mum!"
McKeever, who involved the police following the threatening letter, said he was initially reluctant to publicise it: "I didn't want to do anything public about it at first, didn't want to draw unwanted attention, but after talking to reasonable people about it I decided to post it."

Nancy Mendoza said The Canary could not be held responsible for the death threat McKeever received following the publication of the two articles, as she did not "think there was any evidence in that case that there was a relationship between those two events".

She also insisted that The Canary's news coverage was not biased. She said it was "a complete coincidence" that the website was created less than a month after Corbyn's leadership victory in 2015. "We don't have any affiliations with political parties, we don't have any affiliations with political organisations, and we're not actually ostensibly left-wing," she added, calling the site's editorial stance "a counterpoint to conservative media" and "broadly liberal".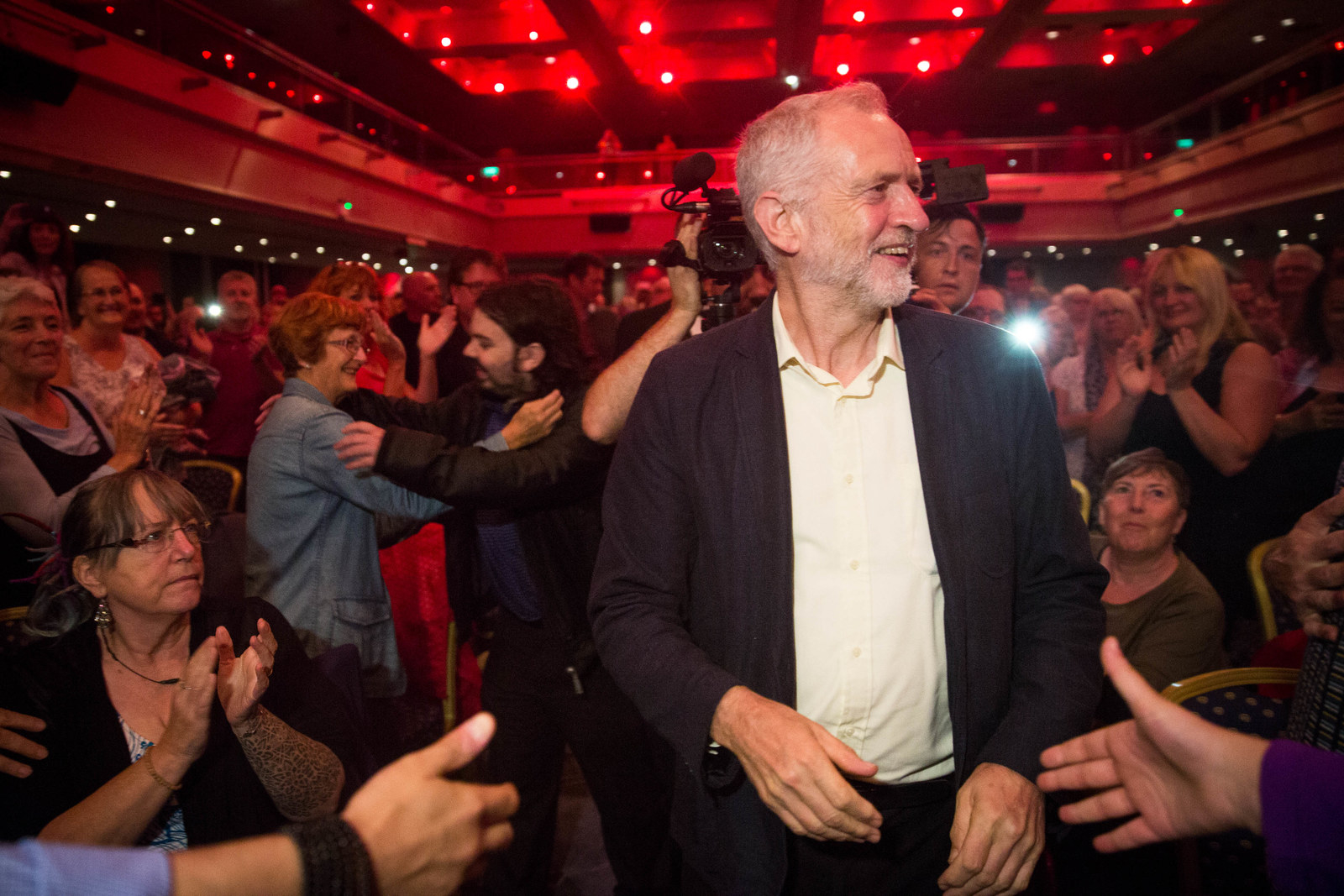 One of the former Canary writers BuzzFeed News spoke to said of his time there that "you have to be overtly ideological", and that editor-in-chief Kerry-anne "can come off as a bit of an ideologue". He also questioned Nancy's use of "broadly liberal", saying that it was too broad a term and a bit disingenuous, and that "most people see it as militantly left-wing".
"It only appeals to a slim number of people in terms of political views", he added. "I don't think they're reaching out."
It's also incredibly unpopular among anti-Corbyn Labour MPs – something the site may wear with a badge of pride.
Tom Blenkinsop, Labour MP for Middlesbrough South and East Cleveland, told BuzzFeed News he thinks The Canary "has a negative impact on politics in general as it communicates in post-truth conspiracy nonsense".
"From what I've seen of it, I think it is a conspiracy-saturated online read for the tin foil hat brigade and it has no part in the Labour movement."
It's also yet to make the jump to being treated as a news outlet by the party apparatus. A Labour source close to Corbyn's office said: "I have read The Canary before but have never briefed anything to anyone writing for it."
Nancy Mendoza, however, added that "it's neither about being pro- or anti-Jeremy Corbyn" and that the site's "reporting of what's been happening in Labour over the last few weeks [is] about seeking politics that is done in the open, in a truly democratic way".
BuzzFeed News looked at over 30 articles from the website's coverage of Labour's woes from 21 July to 1 August and failed to find a single one that painted Jeremy Corbyn in a negative light, or Owen Smith in a positive one.
In the long run, however, this may not even be relevant. The site's traffic is high and growing. Its combination of strong headlines and even stronger political stances is finding an audience, fired by the same anger at the mainstream which helped push Jeremy Corbyn to the top of the party. As the leadership contest rolls on, it is reaching many of the Labour members who will decide whether he is re-elected. The question of whether the stories The Canary reports are ignored by mainstream media because they're untrue or because they're genuine untold scandals seems to matter less than the fact it tells its readers what they want to hear.