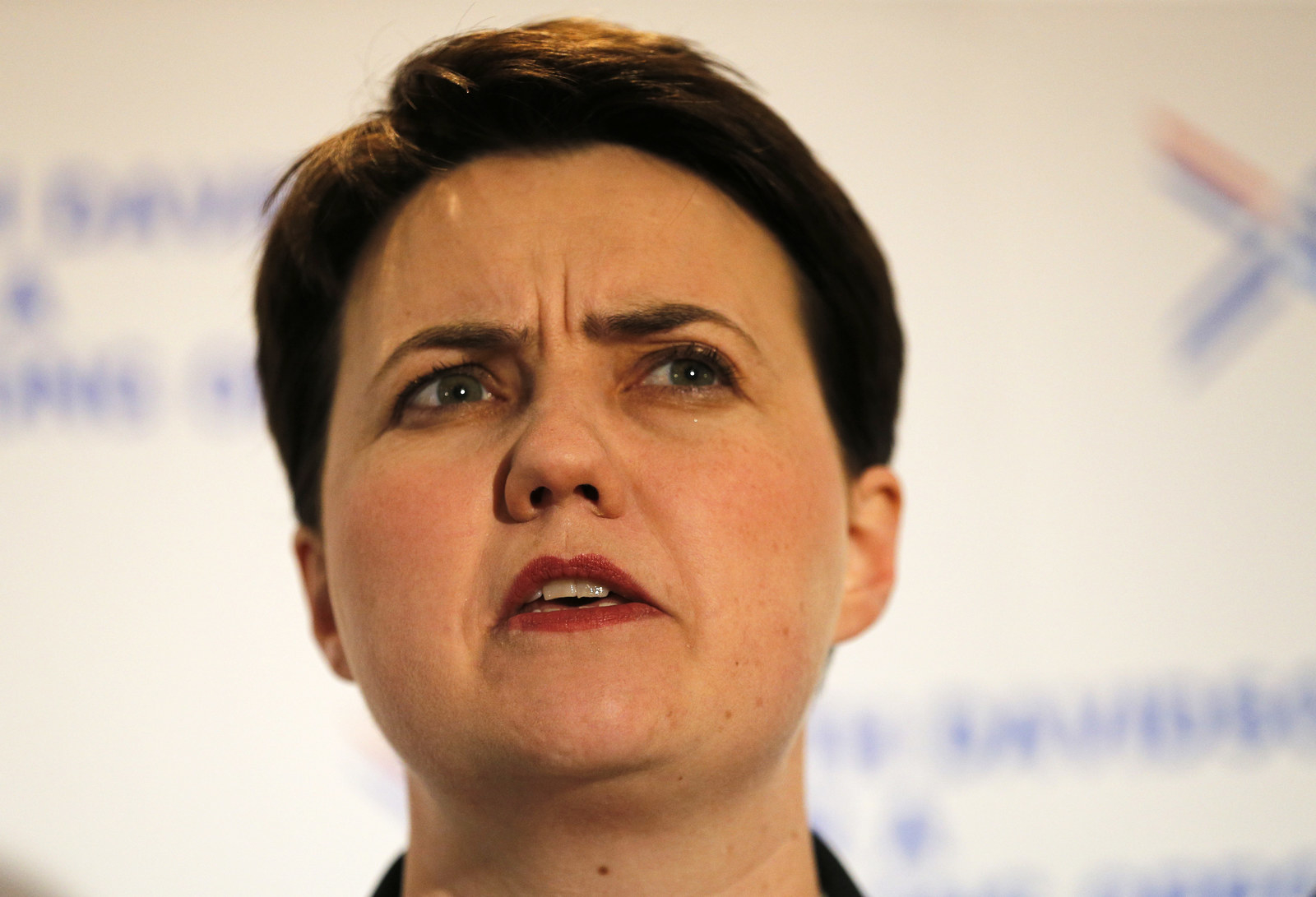 The leader of the Scottish Conservatives criticised the Daily Mail's coverage of the Article 50 court case on Monday night.

Speaking at an Institute of Directors event, Ruth Davidson said: "I think that for a mass-selling newspaper to say that the guardians of our democracy and our freedom are in some way opposed to the people on whose behalf they hold those freedoms [enshrined] so dear by the rule of law, I think it's an utter disgrace."
The comments were related to the tabloid's front page on 3 November, after High Court judges ruled that MPs would have to vote on Article 50 before it could be triggered.
The Daily Mail was criticised by lawyers and politicians, including Richard Burgon MP, Labour's shadow justice minister, who called on justice secretary Liz Truss to speak out against the "hysterical headlines".
Davidson, who campaigned for Remain, also used her address to reflect on the reasons why she thought her side had lost the vote.
"As someone who wanted Remain to win, I think one of the issues was that it wasn't a long-enough campaign," she said. "I think that to debunk lots of myths, to shine a critical eye, we would have needed longer."
The Tory leader also laid some of the blame on Labour, which she accused of not being enthusiastic or clear enough in its support of Remain in the run-up to the 23 June referendum.
"There was an assumption that the Labour party and the Labour leadership were enthusiastic supporters of the EU project, because they always had been," she said. "And it came as a shock to some people that vox pops of traditional Labour voters didn't know what the party's position was. I think there was an issue regarding Labour voters."
Earlier in the evening, Davidson also opened up about her experiences as the UK's first lesbian party leader, and the impact it has had on LGBT youth.
"The fortnight after I was elected Scottish Conservative leader, I got dozens of emails from young gay people, mostly boys, but some girls as well," she said. "Almost all of them started 'I'm not a Tory but…' This was Scotland [in] 2011, after all.
"But they all had one thing in common. Whether it was people saying they weren't out at all, or they were out at school but not to their parents or whatever, they said that they never thought politics was something they could do, but they were really pleased to see me elected.
"Now, it had never occurred to me – not for a second – that it actually mattered to anyone outside the membership who the leader of the Scottish Conservatives was. That it mattered that there was a first openly gay leader of a major political party anywhere in the UK.
"But some of these emails were acutely personal, others utterly heartbreaking. And I promised myself that I'd write back personally to each of them, which I did, talking in quite personal terms about my own journey. And it is of huge credit to those young people that none of those letters made it into the public domain."
Davidson, who like most Tories supported Hillary Clinton as US presidential candidate, also spoke about her disappointment at the result of that election, but said there were silver linings.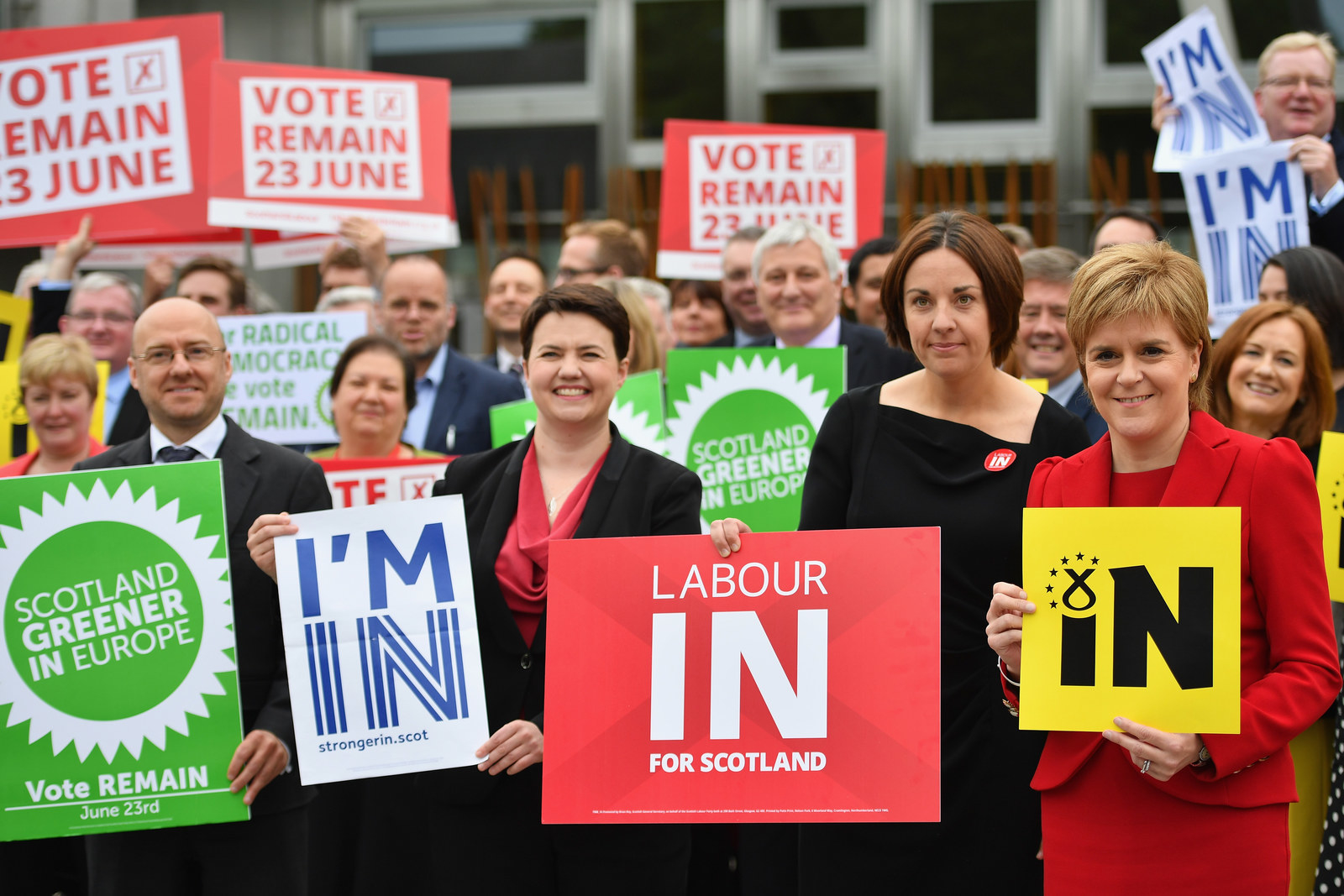 "As much as I've made my own views clear on the man that beat her to the White House, I actually don't believe that 2016 will be seen as the year women's politics in the US was knocked back," she said.

"With more distance, we'll see the first ever female nominee of one of the major parties. And we'll also recognise the women who broke through barriers of race, religion, sexuality, and disability from coast to coast across the body politic in the US."
Davidson pointed to success stories such as Kate Brown, the first openly LGBT woman to be elected governor of a state; Tammy Duckworth, an Asian-American war hero who is the first disabled female senator; and Catherine Cortez Mastro, the first Latina senator.
"November may have been a body blow to those who wanted to see a woman in the White House," Davidson said. "But I think, many years from now, we are going to look back on this moment and see that this is the point where women across the world woke up to the fact that it's not going to get progressively better just because we want it to.
"It's the point where women of my generation and younger recognise that to effect change, they have to go out and fight for it, and do it on their own terms."