This Is Why The Young Royals Are Taking A Tougher Stance Against The Media
An unprecedented letter condemning coverage of Prince Harry's new girlfriend may herald a change of approach – but is this a battle he can win?
Prince Harry's letter attacking media coverage of his girlfriend, Meghan Markle, shows the traditional approach of staying silent is "not going to work" anymore, a source working for the royal family has said.
Reports about the couple's relationship have moved "beyond gossip and speculation" to real attempts to damage Markle's reputation, the prince's PR chief Jason Knauf also told BuzzFeed News.
Knauf, who runs communications for Harry as well as Prince William and the Duchess of Cambridge, said the royal had a "responsibility" to speak out last week after Markle was also subjected to a stream of social media abuse calling her a "gold digger" and "not suitable", as well as death threats and racial insults.
"This is not a game – it is her life and his," the unprecedented statement on 8 November said. The strongly worded 400-word letter condemned the "wave of abuse and harassment" Markle had been subjected to, from comment pieces with "racial undertones" and "the outright sexism and racism of social media trolls and web article comments".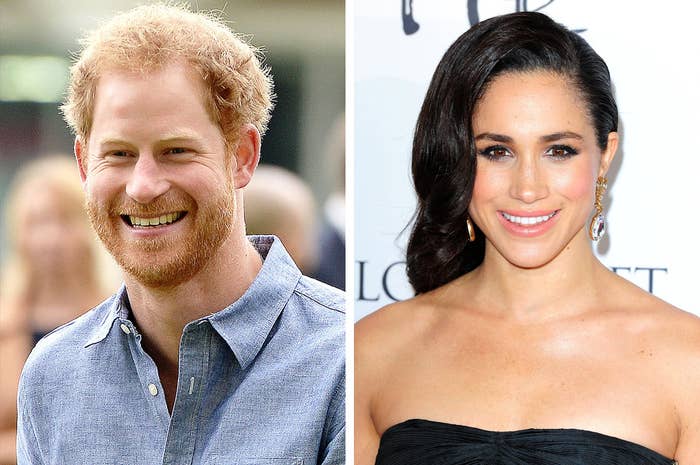 Its release could mark a shift in how the young royals address media coverage they consider unfavourable. Harry acknowledged that it was "unusual" to issue such a statement, and that he had rarely sued over the "very regular publication of fictional stories" about him.
Historically, the royal family have rarely reacted in times of intense media reporting about them. But a source working for the royals told BuzzFeed News this was "no longer acceptable, and it's just not going to work".
In 2015, Knauf issued a forceful letter from Kensington Palace – the official home of the Duke and Duchess of Cambridge as well as Prince Harry – to the media industry. It voiced fears that paparazzi photographers were going to "increasingly extreme lengths to observe and monitor Prince George's movements". In one incident, it said, a photographer was found hiding in the boot of a car and trying to photograph the toddler. While British media do not buy such photos, some international publications do.
Knauf told BuzzFeed News Harry's recent letter had to be issued "because reporting had moved beyond gossip and speculation to very real, unwarranted attempts to permanently damage Meghan Markle's reputation".
He added that "the way people consume news has changed and the royal family has a responsibility to keep up with those changes".
But media experts told BuzzFeed News that British newspaper coverage of Harry's relationship has been "reasonably tame" compared to what had gone before.
"I think it's always difficult for newspapers to decide where to draw the line," said Roy Greenslade, the Guardian columnist and media commentator. "I don't think they genuinely overstepped it on this occasion."
He pointed out that Kensington Palace chose not to make a complaint to the press watchdog, Independent Press Standards Organisation, about the coverage, "which suggests to me that they already knew that".
Dominic Ponsford, the editor of the Press Gazette, agreed: "Taking a long view, the tabloid coverage in the UK has been reasonably tame. If you look at some of the stuff which used to go on in the 1990s for instance – 'Squidgygate' and 'Tampongate', long-lens pics of Sarah Ferguson getting her toe sucked – the current speculation about Prince Harry's love life does not compare".
Even if the newspaper attention is more excessive than in the past, it would be difficult to control the interest from the international press, which is not bound by the rules of the IPSO, Ponsford added: "The UK press does not bother the Royals or take pictures of them when they are going about their daily business, popping to the shops or whatever, but the international media does. IPSO has sent around a 'desist' order to protect Meghan Markle from UK-based press-pack-style hounding, but that does not affect what goes on overseas."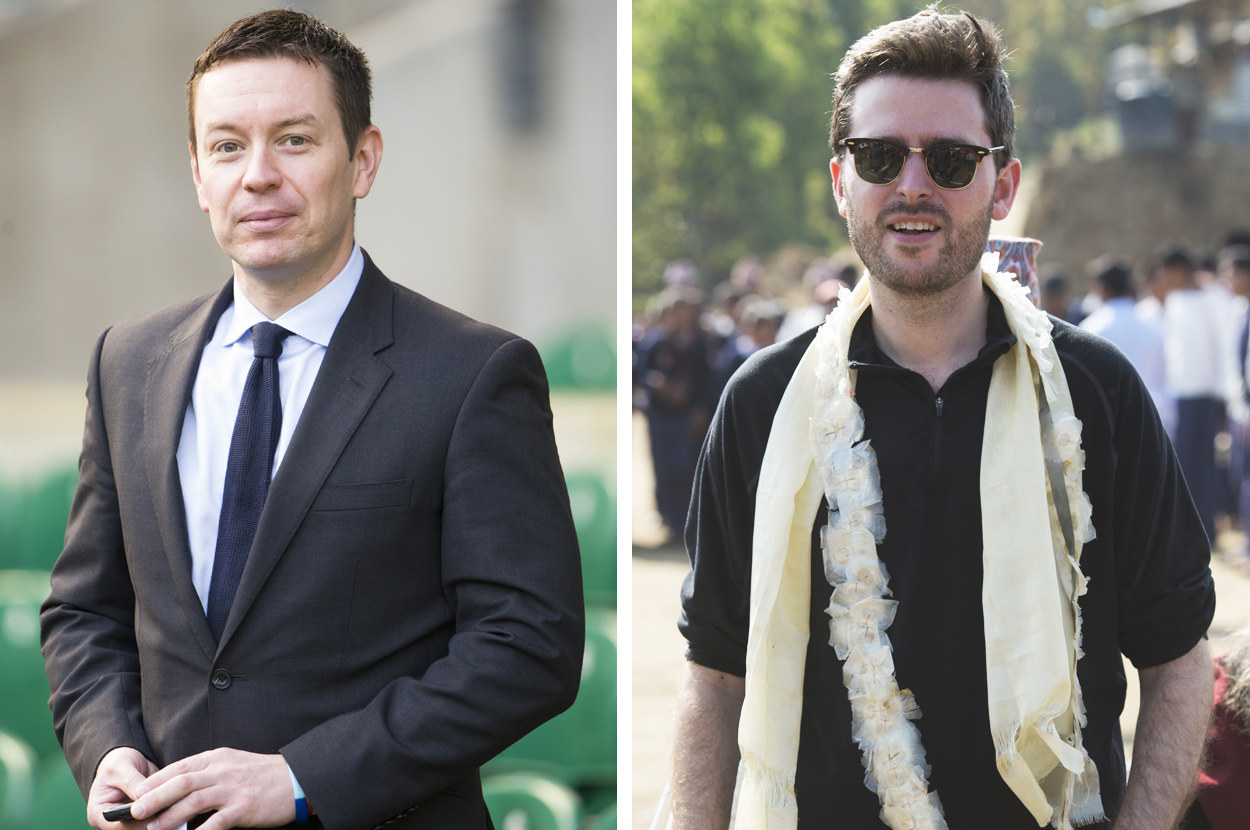 Knauf, a PR manager only a few years older than 32-year-old Harry, joined the palace in 2014 after being director of corporate affairs at Royal Bank of Scotland. His background could point to why he may be willing to break with tradition for the royals' media operations: He has spent most of his career in PR, unlike his predecessor Ed Perkins, who spent time on "the other side" as a journalist in the newsrooms of the BBC and ITN.
His remit is far bigger than keeping the newspapers in check. "Harry's public appeal is symptomatic of the fact the media has become so amorphous and difficult to control, with the growth of social and so many online news platforms," said Ponsford.
Platforms like Facebook and Twitter have shattered the control that royals used to have over what is said about them. "Periodically the royals have done 'deals' with the press on coverage. They will do a photo call on the first day of a holiday on the understanding that they are then left alone," Ponsford said.
Last week's letter attacked not just the press but also what people have said on social media platforms, "which the press can't control", and comments on newspaper websites, "which [newspapers] may have little control over", he added.
But a source working for the royal family suggested some of the news reporting about Markle encouraged the online abuse. "The mainstream media is in quest of a digital presence on social media, and [there is] the encouragement of quite toxic social media comments that were directly linked to some of the media reporting about her, which was sexist and race-baiting."
It was this combined storm, in both traditional media and from the public online, that pushed Harry to take action, the source said: "It made him feel like the traditional way of not saying anything, and not commenting at all was no longer acceptable".
Prince Harry, William, and the Duchess of Cambridge are all too aware of how quickly video footage can travel around the world, and that "a reputation can be completely gone in a heartbeat", the source said. Relying on newspaper complaint procedures and backdoor deals with editors is now "just not going to work".
"That's where the need to be a lot more proactive comes from – it's about being able to communicate directly with the public."
But Greenslade believes the concerns Harry expressed about social media can still be traced back to long-established fears over press, TV, and radio coverage. "I still think they're more worried about mainstream media taking off from social media," he claimed. "Although they express their concerns about what goes on on Twitter and Facebook, they are worried that this becomes part of the mainstream news agenda."
It remains to be seen whether Harry adding his voice to the increasingly unwieldy media landscape will help deter his fears. After his statement's release, Markle was still receiving death threats on Twitter and the tabloid interest in their romance has anything but died down. What is clear is that – to borrow from Harry's letter – this is not a game.