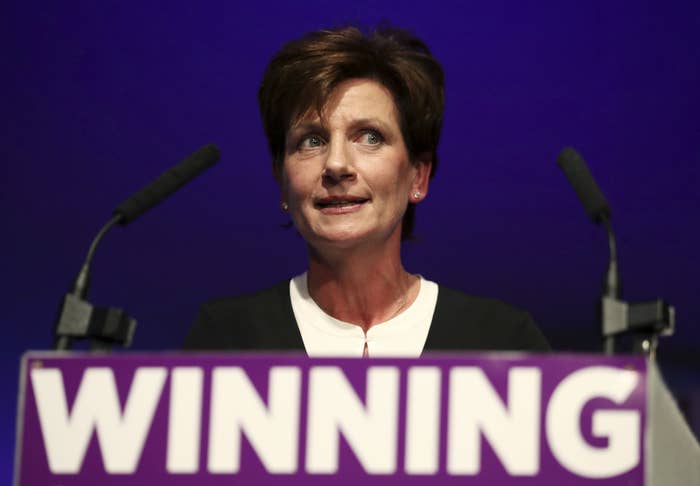 Diane James, the new leader of Ukip, has refused to give her support to Donald Trump, the Republican presidential candidate.
Speaking after being elected as the new leader of UKIP on Friday, at the party's annual conference in Bournemouth, she told journalists that "the jury is still out" on Trump, but that it was "for the American people to decide". She also said she "couldn't imagine" voting for Hillary Clinton.

James, who is one of the party's MEPs, was the frontrunner in the leadership contest to replace Nigel Farage. She won 8,451 votes out of 17,917, while Lisa Duffy came second with 4,591.
James was the party's spokesperson on justice and home affairs, and used to be a healthcare consultant. She is close to Farage, who announced today that he still intends to work within UKIP in Brussels and who has appeared on stage with Trump.
In her speech, James started by mentioning the results of the EU referendum – "We did it!" – before talking about her own victory: "and I've just done it."

She also accused Theresa May of stealing UKIP's policies and calling her "Magpie May", adding she wants the party to be "battle ready" for a general election.
In a warning to those she called the "remainiacs", James then warned that "threats to the referendum outcome are increasing by the day", and wants to work against a "Brexit light" scenario.
Finally, James called on the prime minister to trigger Article 50 on 25 December, saying it would be the best Christmas present UKIP could have.
Divisions in the party were exposed late on Friday afternoon after it emerged that its assembly leader, Neil Hamilton, had been dropped from the agenda. ITV News reported that his slot had been given to his arch-rival Nathan Gill, the party's overall leader in Wales.
The broadcaster reported that the decision had been taken by James. James told journalists that she would be happy to meet Hamilton if her diary matched with his.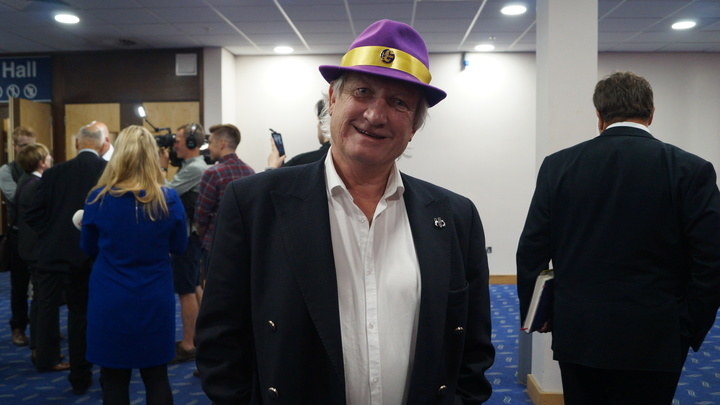 UKIP supporters at the conference were enthusiastic about the news that James had won the race. Kenyon Gilbert, a UKIP member since 2013, said: "I think she'll do a really good job. Obviously the party have to stop warfare and reunite behind her. I say 'reunite', that's probably a bit unfair but we've had a very very difficult time."

"I was worried, losing somebody like Nigel Farage who has been a huge influence and a major game player [in] British politics – it was a worry that he was going."
He added: "Some of the other candidates all dedicated, all put in a lot of hard work into UKIP but i felt like we needed somebody with a bit of media experience who has been in the... party for a long time, it's nice to see women now really emerging as forces in politics."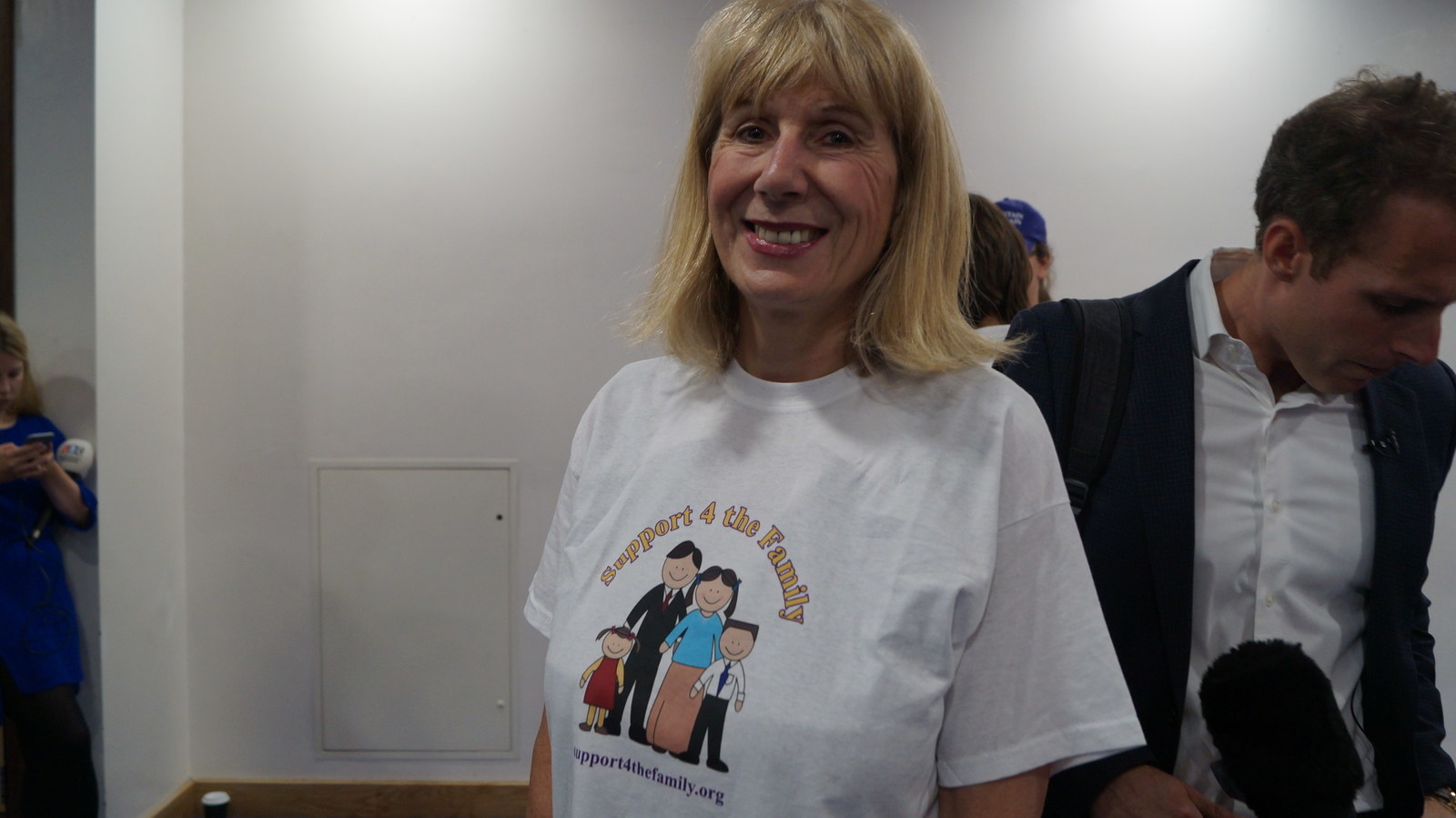 Deborah Pitt, a doctor from Cardiff and a UKIP member since 2006, said she was concerned about what an EU working time directive would mean for doctors' training and care.
She told BuzzFeed News: "I think she'll bring a certain experience, I think she's very articulate, I think she has a good presence and I think that she's well informed, I think she gave a good speech her acceptance speech and I think she's done quite well in her campaign."
She added: "She has written some good stuff for her campaign and she has been with the party that she has built up from the time that she stood for the Eastleigh by-election... that's when UKIP started to get noticed because she did so well in that."
"I think that she's maintained her consistency and credibility since then and I think she'll make a good leader," she said. Pitt felt it was a "difficult time" for the party and that Farage was an "impossible act to follow", but said she thought James would "grow into the role".
"I'm optimistic that things will go well: I think that she has good traditional values and that's the main reason I voted for her," she said.