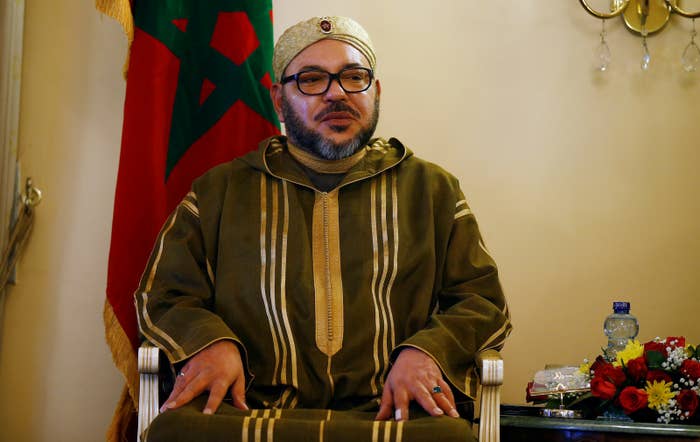 Moroccan newspapers, bankers, and senior private sector figures have spoken out about wanting their country to get closer to the UK post-Brexit, as the lord mayor of London visited Casablanca as part of a tour of North Africa.
Representing the City of London, Andrew Parmley met a number of Moroccan officials and businessmen on Wednesday to talk about reinforcing trade between the two countries.
During one of the meetings, Casablanca stock exchange director Karim Hajji told Parmley: "As your country is currently in the process of leaving the EU, we would like to point out how many opportunities for growth there are in Morocco, in all areas."
Faïçal Mekouar, the vice president of the CGEM – the body that represents the private sector in Morocco – told the British delegation that "though the UK is only Morocco's 12th biggest client and provider, our country still is Britain's main partner in North Africa."
According to news website La Tribune, Mekouar also pointed out that "Morocco is the only country in North Africa with access to the Atlantic coast, as well as having a well-developed infrastructure, modern laws, and a financial system with the most advanced regulatory framework in Africa."
Speaking to BuzzFeed News, CGEM director Hakim Marrakchi said he had been very pleased by the meeting, and that the timing was good for the two countries to get closer.

"Of course, Morocco has a very old relationship with the UK and Brexit is a way for us to renew that relationship," he said, "and we have noticed that there are several strategic opportunities for Morocco."
"There is a possibility for us to renegotiate better deals as the interests of certain European countries aren't necessarily the same as Britain's," he added. "It's a way to build the future of Morocco's relationship with Britain."
The sectors discussed as potential areas of enhanced trade between the two countries, Marrakchi said, were "aeronautics, the automobile industry, energy, and renewable energy in particular".
England has had diplomatic ties with Morocco since 1213, long before the UK existed, when King John of England sent the country's first embassy to Morocco.

According to current affairs weekly Tel Quel, Morocco imported 5.850 million dirhams (£463,516) worth of products from the UK between January and September 2016, and exported 5.138 million (£407,091).

While this may not be much, Jamal Eddine El Ansari from the British Chamber of Commerce in Morocco has high hopes, telling the magazine that it wants to "reach over a billion dirhams in exchanges between the two countries before 2020, by diversifying sectors".
"Products and services in finance are very well developed in London – British companies could help Moroccan banks," he added. "That way, we'd gain new expertise and they'd gain new markets."
In the same piece, Tel Quel warned: "Morocco needs to start lobbying right now, as the negotiations which will lead to the Brexit will come to an end in under two years. Morocco needs to start investing, as Britons are more likely to turn towards Gulf countries instead of north Africa."
The relationship could also be a diplomatic one. Though the Moroccan government hasn't announced any initiative yet, Marrakchi is confident that the kingdom would be an ally to Britain if its relationship with the EU were to become frosty.
"Morocco can offer support to the United Kingdom, it could be interesting", he told BuzzFeed News. "We're not a huge economy but we're fairly close and just like 800 years ago, and even a bit after that, the UK had issues with the continent and Morocco offered its support then. It's a really old relationship."