More Than 120 MPs Voted Against Their Constituencies On Brexit
An analysis of constituency data shows that 120 MPs from Remain seats voted for Article 50, while nine in Leave seats voted against it.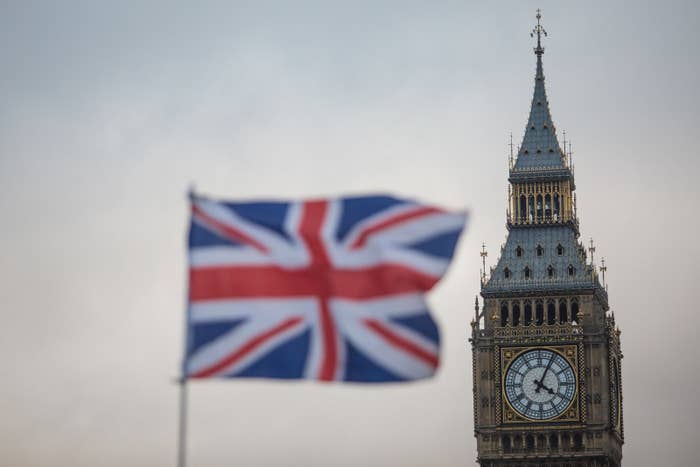 More than 120 MPs went against their constituencies in Wednesday night's Article 50 vote, an analysis of constituency data by BuzzFeed News shows.
In a comfortable win for the government, MPs voted 498–114 in favour of a bill that will allow ministers to start formal negotiations to leave the EU.
By using the best available constituency-by-constituency data on last year's EU referendum result, it can be demonstrated that 120 MPs backed the bill despite representing constituencies that overall voted for Remain, and nine MPs voted against the bill despite a majority of their constituents supporting Leave.
The green constituencies in the map below indicate MPs in Remain seats who voted to trigger Article 50, and the constituencies in orange show MPs in Leave seats who voted against the bill.
The way in which people voted in the EU referendum was not officially published by constituency; BuzzFeed News has used estimates as calculated by University of East Anglia professor Chris Hanretty.
To see the names of individual MPs and constituencies, hover over the map.

Where data is available for the referendum result on a constituency-by-constituency basis, it shows that Hanretty's estimates are largely accurate.

However, for seats where the estimated difference between Leave and Remain is smaller than a few percentage points, it's impossible to say with any certainty that the seat definitively voted one way or the other.
The majority of MPs who supported the bill despite coming from Remain constituencies are from the Conservative party: 81 Tory MPs supported the bill, along with 36 Labour MPs, two DUP MPs, and one Ulster Unionist MP.
The nine who refused to back Article 50 were seven Labour MPs, one Liberal Democrat MP, and one SNP MP.
Last night's vote came after two days of debate in the House of Commons during which many MPs spoke of the complicated situation they found themselves in.

Some were in constituencies in which a majority of people voted for Remain in last June's referendum, but felt the decision was taken at a national level and therefore could not vote against the Article 50 bill.
Shadow Brexit secretary Keir Starmer said: "Had the outcome been Remain, we would have expected the result to have been honoured – and that cuts both ways."
Others found themselves in seats which voted to Leave, but felt too strongly about Brexit to vote in favour of it.
Labour MP Chris Bryant was one of them, and justified his vote by telling the chamber: "It remains my deep conviction that leaving the European Union, especially on the terms that the government seem to expect, will do untold damage to my constituents, especially the poorest of them."
The bill will now enter a three-day committee stage, between 6–8 February, after which MPs will vote on it again.