A Former Number 10 Aide Stopped Offering "Paid Access" To Government Special Advisers
Daniel Korski's company Public.io was going to offer access to government advisers to tech companies as part of their remunerated services, but deleted the names from their website after inquiries from BuzzFeed News.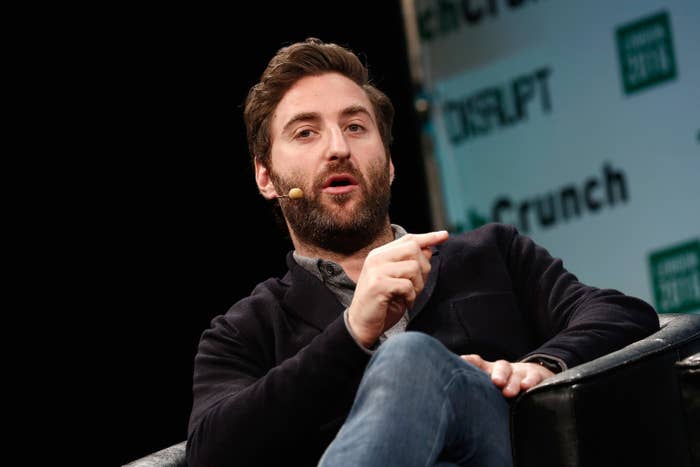 A former 10 Downing Street aide has dropped a scheme offering access to currently serving government special advisers from his new company's website after being asked about it by BuzzFeed News.
Daniel Korski, David Cameron's former deputy head of policy, who held influence across Whitehall during the former prime minister's tenure, launched Public.io on Monday. The company offers "growth programmes" aiming to "help startups do business with the public sector".
Public.io aims to guide companies through the process of winning government contracts in return for equity. In the process of setting it up, Korski called on many serving special advisers who were listed as available to give advice.

"We're going to take 10 companies for six months, work with them intensively and see how we can help them," Korski explained to BuzzFeed News.
"They might need to focus on a certain sector, or country, or department, or certain level of government, or technological trend, and we will work with them in a concerted way to help them meet the required standards, fit their products to the market…"
In order to enrol on the scheme, startups are required by the company to hand over 3% of their equity.

Among the services offered as part of the programme, Public.io lists "connecting tech startups with key people across the public sector" and "sharing intelligence about the public sector, opportunities and technical requirements".
To do this, it offered a number of "GovStart speakers", including a number of special advisers currently working for ministers including Jeremy Hunt and Sajid Javid: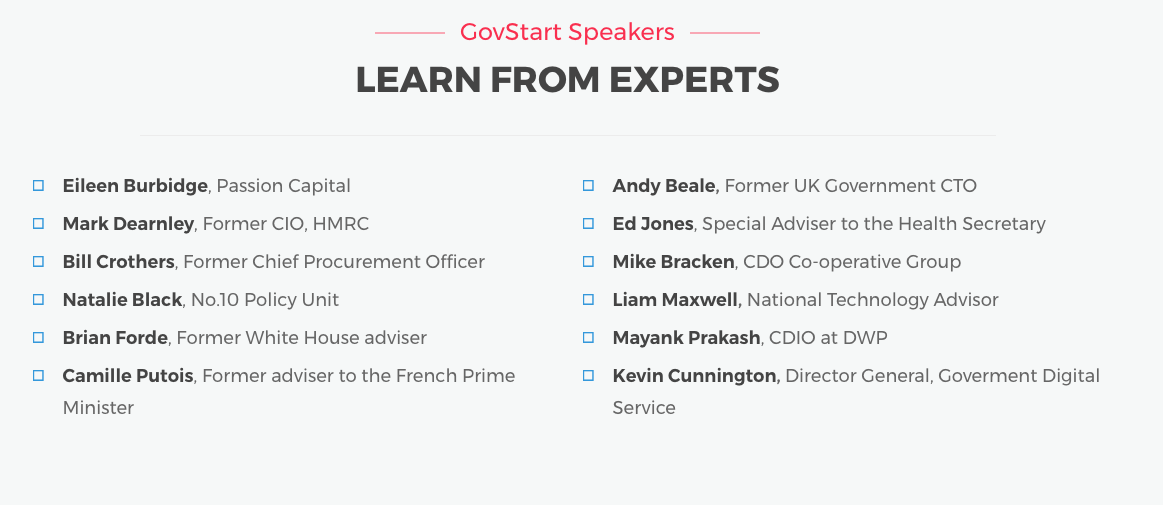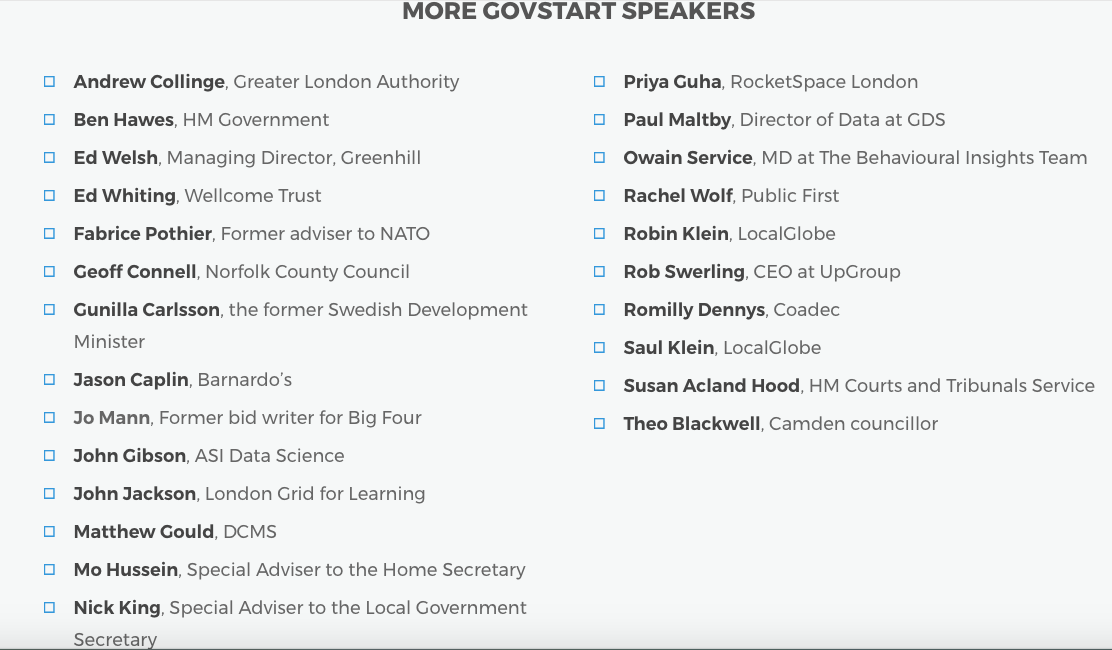 Asked about the nature of the special advisers' involvement and whether their interventions had been cleared by the Cabinet Office, Korski told BuzzFeed News: "We just asked special advisers if they wanted to do it, it's up to them to get sign off. We're not asking them to give any privileged information, I'm not trying to get privileged information out of anybody."

One of the advisers listed, Ben Hawes, told BuzzFeed News that his listing on the website had to be agreed with "senior colleagues".
By Tuesday night, however, the names of Number 10's Natalie Black, Ed Jones from the Department of Health, the Home Office's Mo Hussein, and the Department for Communities and Local Government's Nick King had been removed from the website.

A source at the Cabinet Office said all the special advisers would have had to formally clear their interventions with Public.io on a case-by-case basis.
Before starting this project, Korski worked for David Cameron from 2013 until the former PM resigned, thanks to which he received a CBE last year. He has recently been embroiled in a controversy surrounding his time in Downing Street.
Along with other senior Conservative figures, Korski has been accused by the Daily Mail of attempting to persuade then London mayor Boris Johnson not to introduce any legislation aimed at curbing taxi firm Uber's work in the UK, an allegation he has denied.
A Cabinet Office spokesperson said: "Mr Korski sought and received the permission of the Cabinet Office regarding this consultancy. In considering his application we must balance the integrity of government with the right of those who have left public service to continue their careers​. Details of the advice will be published online in due course, in the usual way."