How Theresa May Built A New PR Team To Sell Her To The Nation
Can a new line-up in No. 10 transform the notoriously recalcitrant PM's relations with the press?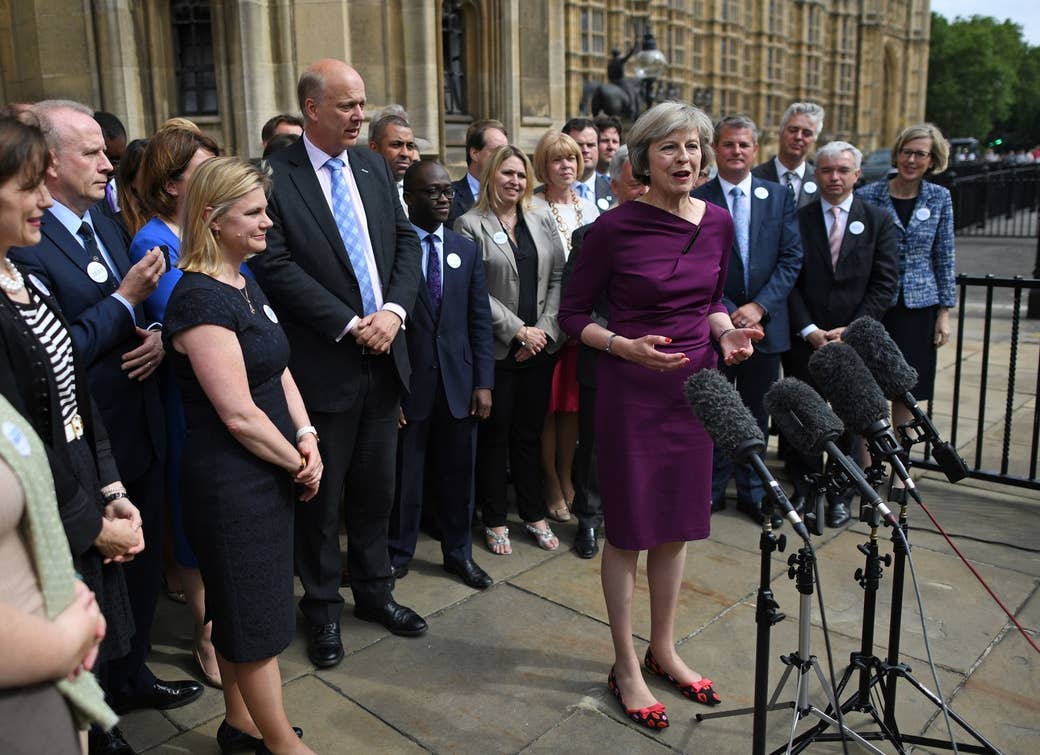 Theresa May's top spokesperson at the Home Office has turned down a move to Downing Street as deputy head of communications as part of a revamp of the new prime minister's approach to media relations.
Joey Jones, who had been brought in to lead May's communications at the Home Office only two months ago, is thought to have turned down the No. 10 role because he wanted to remain a civil servant rather than move into a political job. He expects to keep working in Whitehall, but his position at the Home Office lies in the hands of new home secretary Amber Rudd.
However, in a surprise move last week it was announced that Katie Perrior would head up communications for Downing Street. Perrior, a former CCHQ adviser, previously worked on Boris Johnson's two successful London mayoral campaigns. Her fearsome reputation precedes her.
Speaking to BuzzFeed News, a former colleague of hers described her as "quite changeable if someone annoys her, particularly to press", but also "fiercely loyal", adding that "you couldn't ask for a better person to have in your corner fighting for you".
"She has a long memory," they warned, "so if you've done something to displease her, she definitely remembers."
Many had assumed Jones would take on the top job. A former journalist, Jones was Sky News' deputy political editor until 2015, when he left for discreet "government advisers" Osborne & Partners. He was brought back to Westminster by May, who made him her spokesperson at the Home Office, though in a civil servant role.
The move was widely seen as an attempt by May's team to gather more people around her to prepare for a leadership bid in 2018 or 2019. Things, however, moved quicker than anyone had anticipated, and while Jones was spotted in Downing Street twice last week, he is understood to have rejected the move.
Instead, the much-respected Lizzie Loudon was announced last week as the PM's press secretary, having worked at the Department for Work and Pensions before going to work for Iain Duncan Smith and then the Vote Leave campaign. Loudon was described by a political correspondent as "a great hire, steady, non-partisan, professional".
Loudon and Perrior join May's long-term Home Office team of advisers, joint chiefs of staff Fiona Hill and Nick Timothy. "Fiona Hill is known to be quite volatile in dealings with journalists over the years," a senior reporter said, while a former colleague of Hill's added that in his view, "Fi and Nick will be doing media strategy and Katie will be the enforcer."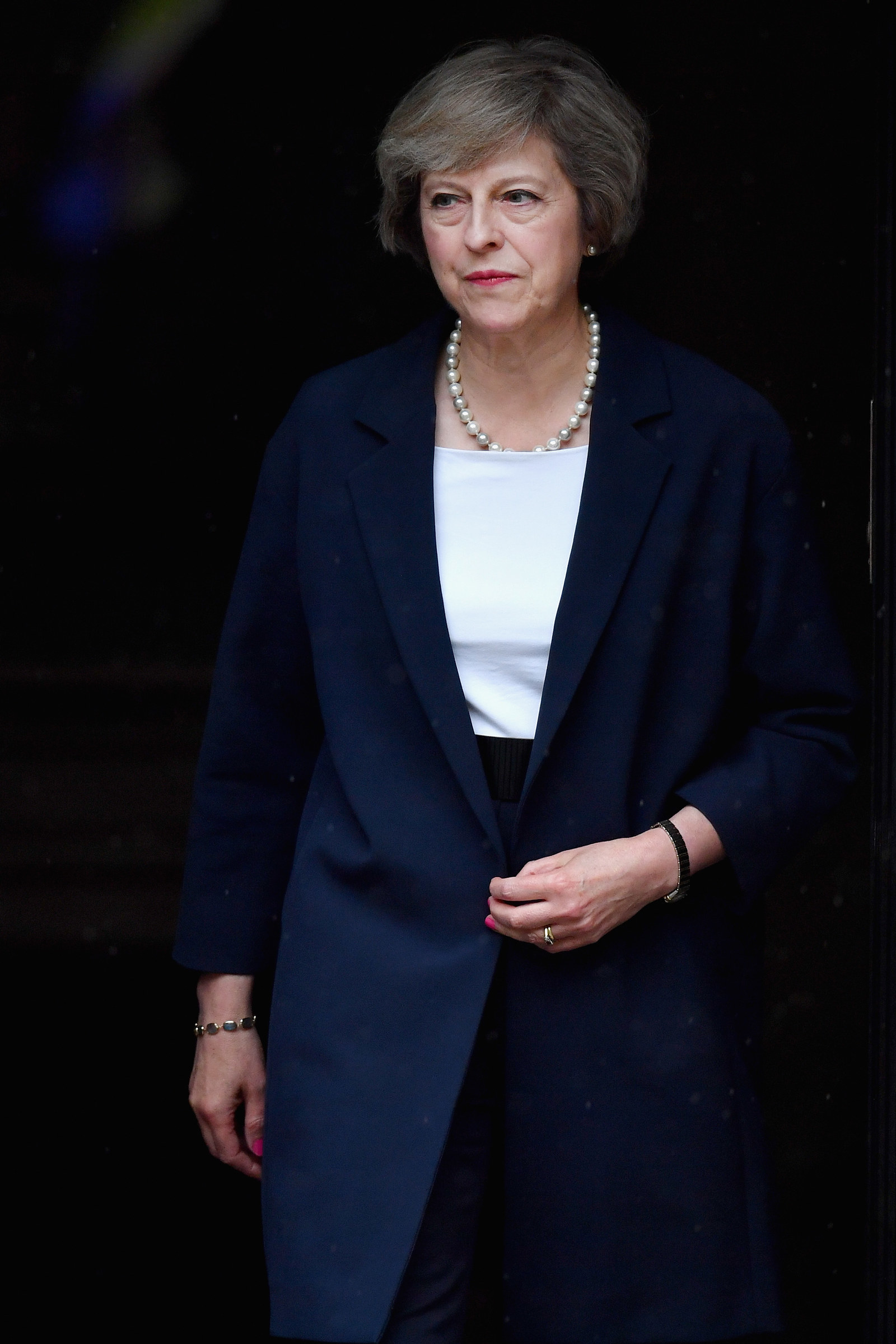 The new team will have their work cut out. May is not a natural fit with the Westminster lobby. As one political veteran observed to BuzzFeed News: "Out of my top five all-time worst lunches, two were with her."
Another senior correspondent agreed: "I took her to lunch many years ago and concluded she would be hard work on a date."
A third reporter concluded that "she did her duty with the press but went no further – she was always warm and friendly enough... but you always felt she'd rather be somewhere else".
As home secretary, May was hardly a hacks' favourite, neither taking questions after speeches, nor trying to establish contacts in the industry, especially compared with her ambitious cabinet colleagues.
Between October 2015 and March 2016, for example, George Osborne met with journalists 30 times, including lunches, dinners, and drinks with editors ranging from The Sun and the Financial Times, to The Guardian and ITV. In contrast, over that same period May met up with the BBC's Laura Kuenssberg and Francis Eliot of The Times, and had one vaguely worded "journalists lunch".
A sign that things were perhaps about to change came when she launched her Tory leadership bid two weeks ago. Journalists were invited to a rare reception and an opportunity to mingle with the elusive May – an opportunity many had never had before. The reception was abruptly cancelled when Andrea Leadsom dropped out of the race, making May de facto PM.
It has not, perhaps, been in May's interest to play nice with the media – she did, after all, get to Downing Street without playing the game and by drawing a contrast between her approach and that of her more populist rivals. As she said in her one campaign speech: "I don't tour the television studios. I don't gossip about people over lunch. I don't go drinking in parliament's bars. ... I just get on with the job in front of me."
This was echoed by the words of a political correspondent who explained: "When senior journalists pressed her for information on policy, she would just not tell them, in a very polite but firm way; sometimes she would just sit and smile back at them enigmatically. She knows what she's doing."