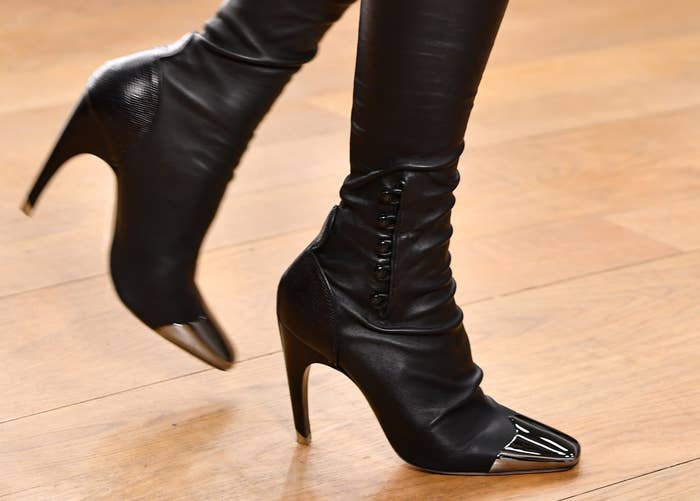 MPs warned on Monday that forcing employees to pay a fee to take their employer to a tribunal lets bosses get away with sexist practices.
Speaking in Westminster Hall on the issue of women being forced to wear high heels at work, Labour MP Helen Jones said: "What we have seen since the fees were raised in 2013 is that these cases are falling off a cliff.
"They are not being brought any more, and we have to remember that many of these women work in non-unionised workplaces so a union cannot bring a claim."
The fees were introduced in 2013, and it can now cost up to £950 for an individual to take their employer to court.
The Labour MP secured the debate, after over 150,000 people signed a petition calling on the government to "make it illegal for a company to require women to wear high heels at work".
The petition was launched after Nicola Thorp, who was employed by Portico, an agency used by PwC, was sent home from work without pay for not wearing high heels in May 2016.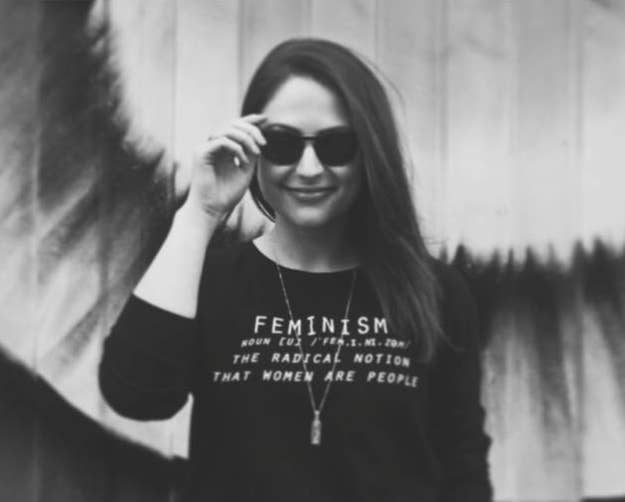 Any petition on the parliament website that receives over 100,000 signatures has to be debated by MPs. The government initially responded last year, saying that "company dress codes must be reasonable and must make equivalent requirements for men and women. This is the law and employers must abide by it."

During the debate, however, MP Gill Furniss said: "We are here to debate this today because the law is not working in practice and it is particularly disadvantageous to women in the workforce who often feel vulnerable for calling out these injustices.
"In order to be effective, the law must be understood, both by employers and employees, and employers must take complaints of such discrimination seriously. If they do not, then appropriate punishment should be set out clearly."
Furniss also told her fellow MPs that she was personally affected by the issue when her daughter suffered an injury at work due to high heels.
"My own daughter suffered from a metatarsal fracture, which is more commonly affiliated with sports injuries, when she was forced to wear high heels in a former retail job," she said.
"Quite literally adding insult to injury, she was denied any compensation or sick pay as she wasn't on the payroll for long enough. Needless to say, she did not return to this type of work, but not everyone has that choice."
A joint report published by the petitions committee and the women and equalities committee in January found that "discriminatory dress codes remain widespread", and that "the existing law is not yet fully effective in protecting employees from discrimination at work".

The report also found that wearing high heels could be detrimental to women's well-being, as, according to the College of Podiatry, those wearing ill-fitted heels reported pain after "one hour, six minutes, and 48 seconds" on average.
It urged the government to "substantially increase the financial penalties for employers found by employment tribunals to have breached the law".
"The government has said that the way that Nicola Thorp was treated by her employer is against the law, but that didn't stop her being sent home from work without pay," Jones said at the time.

Speaking about the report on Monday, Jones said: "It's fair to say that what we found shocked us. We found attitudes that belonged more…I was going to say in the 1950s but probably the 1850s might be more accurate, than in the 21st century.
"We found that women, and especially young women in vulnerable employment, were exploited at work, threatened with dismissal if they complained.
"They were forced to bear pain all day, or to wear clothing that was totally unsuitable for the tasks they were asked to perform, or to dress in a way that they felt sexualised their appearance and was demeaning," Jones added. "But they had to put up with this if they needed a job."
Jones also gave the examples of women who "were told before Christmas to unbutton their blouses a bit to sell to male customers", and another who was "told to dye her hair blonde".
SNP MP Kirsten Oswald lightened the mood in the debate by saying: "I'm quite partial to a pair of high heels myself, but not at work. They don't really do in the House of Commons, where we have to walk so much.
"So I stand here today in a pair of very boringly sensible boots. They're smart enough and thankfully they add a number of inches to my height but I am sure that they would fall foul of the kind of dress code that we've heard about today because they're simply too sensible."